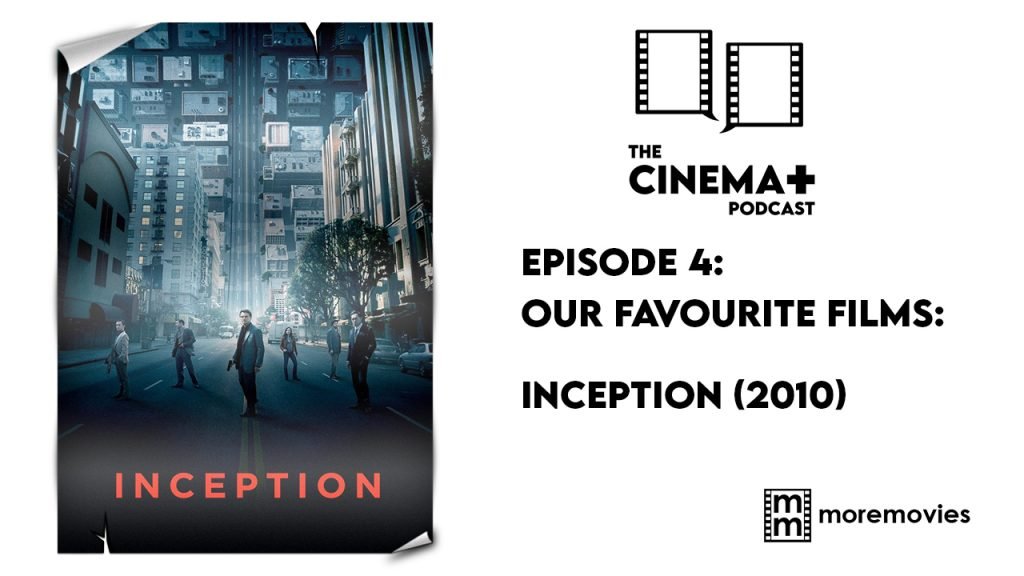 In Episode 4 of the Cinema Plus Podcast we discuss Inception (2010) which was written and directed by Christopher Nolan. This exciting sci-fi action-thriller has an all-star cast and a mind-bending story. Now ten years old, we take a look back at this well-respected and highly original film, considering its many layers, complex plot and exploration of dreams and the concept of time.
Audio
YouTube Video Version
Inception Trailer
That's our Inception podcast!
Leave us a comment and let us know what you thought!
Listen to Cinema Plus podcast here and browse more episodes like this here.
Please join us on social media on Facebook, Instagram, Tik Tok and Twitter. We really appreciate all the likes, shares, retweets etc., and we would love to hear from you and continue the wonderful celebration of all things cinema on these platforms.
If you love to watch videos on YouTube, then please subscribe to our channel here. There's lots of fun and informative videos uploaded that we hope you will enjoy!
We have a passion for movies and aim to produce entertaining and informative movie-related content. It certainly is a lot of hard work, but we love films so much that it's worth all the effort. We have to keep the lights on and make sure we have plenty of caffeine to keep all of the articles, videos and social media posts coming, so if you like our work, then please consider supporting us at Buy Me A Coffee here. You can also become a More Movies patron on Patreon here.
To help support us here at More Movies, we do use advertising in a few places, so we appreciate it if you do not use AdBlockers on our site, as this helps keep a few pennies trickling in. We also utilise affiliate links throughout the site, usually to help guide our readers to places to stream, rent or buy the movies we talk about. One of the biggest sources for movies online is Amazon Prime Video, where you can stream over 18,000 films. If you are interested in Prime and haven't signed up yet, you can get a 30-day free trial via this affiliate link, which helps support us too.