A modern re-telling of an American classic, The Peanut Butter Falcon is a heartfelt indie comedy starring Shia LaBeouf, Zack Gottsagen and Dakota Johnson. First time directors Tyler Nilson and Michael Schwartz also co-wrote the screenplay which is loosely based on Mark Twain's The Adventures of Huckleberry Finn. With excellent support from Bruce Dern, Thomas Haden Church and John Hawkes, this story of an unlikely friendship and the resulting journey in search of freedom is both familiar and yet refreshing at the same time.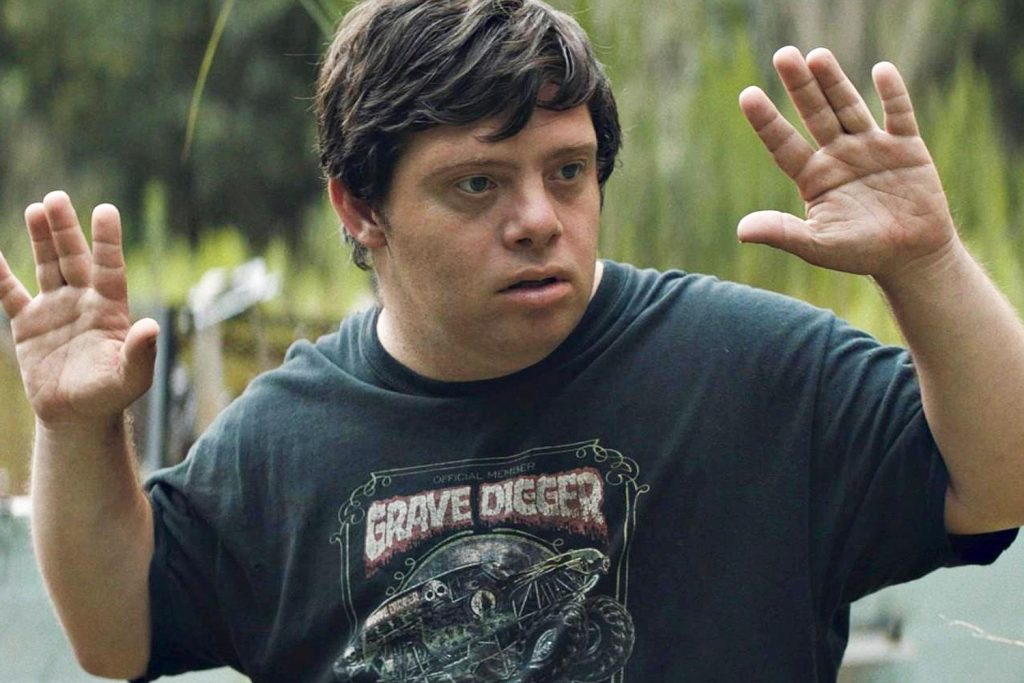 The film centres around Zak (played by Gottsagen) a young guy with Down syndrome who dreams of becoming a wrestler. His idol is a second-rate wrestling star called The Salt Water Redneck (played by Thomas Hayden Church) who he watches constantly on an old VHS tape, much to the exasperation of his roommate Carl (Bruce Dern). Zak is a young man desperate to escape the shackles of the nursing home, where all the other residents are elderly. Craving a life of adventure and keen to visit his hero's wrestling school, Zak dreams of becoming a famous wrestler one day, despite being disparaged by those around him and his oppresive circumstances. With the assistance of Carl, he manages to escape one night wearing nothing but his underpants, and finds shelter underneath a canvas sheet on an old river boat.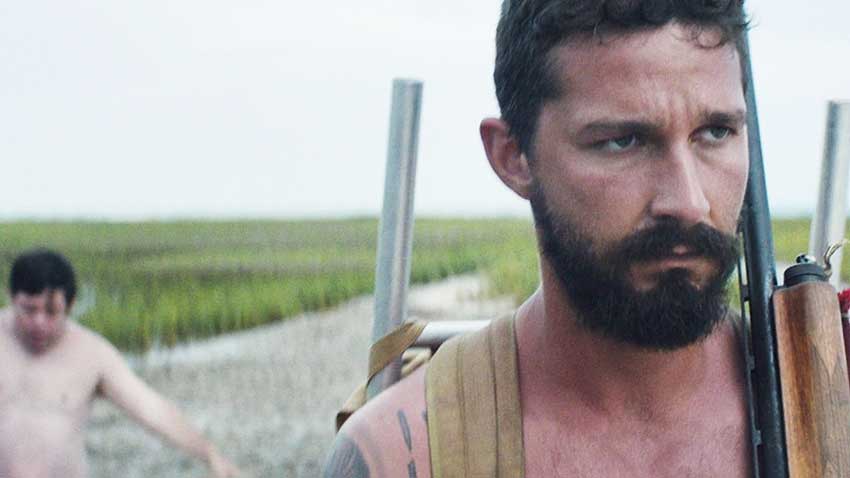 Tyler (Shia LaBeouf) makes his living as a crab fisherman, but he has no license and is in trouble with some local n'aer-do-wells, Duncan (John Hawkes) and Ratboy (Yelawolf). After a heated altercation, Zak sets fire to their equipment and flees on his boat with his enemies in hot pursuit. During the chase, Tyler discovers Zak stowing away onboard. Once they manage to escape from the enraged pursuers, Tyler scuppers the vessel and tells Zak to go his own way, leaving him on the shore to fend for himself. But after witnessing some local kids picking on Zak, his conscience gets the better of him and Tyler decides to help the young man reach the wrestling school as he makes his way down to Florida.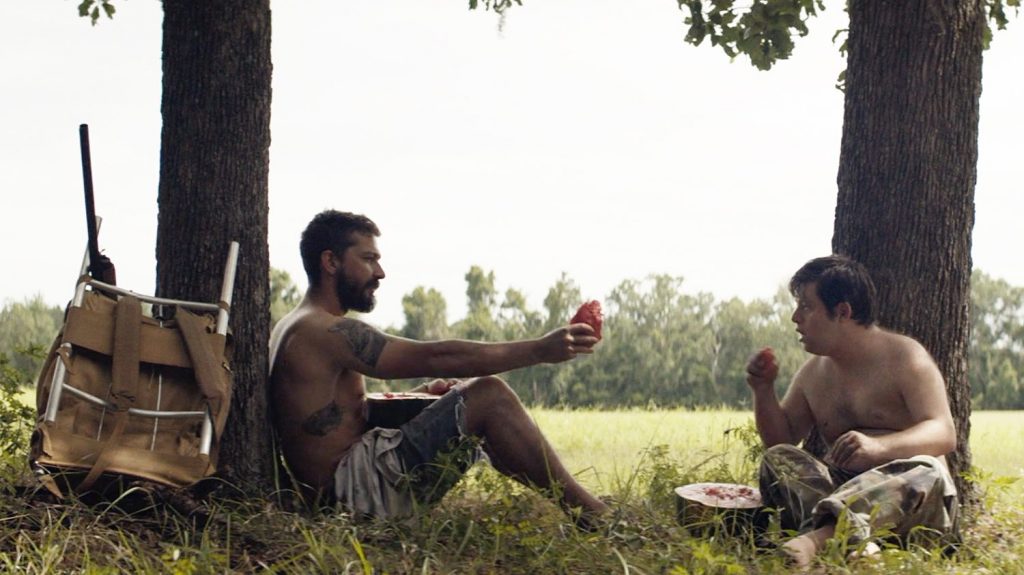 While all this has been happening, Eleanor (Dakota Johnson) a supervisor at the nursing home that Zak escaped from, has discovered the youngster is missing and has been told to find him by the care homes less than professional manager. She sets out on the road asking people that she comes across if they have seen Zak, showing them a photo in the hope of discovering his whereabouts. Before long she bumps into Tyler at a local store, and although he denies having seen Zak (who is hiding in the bushes outside) he is smitten with Eleanor and they exchange a few flirtatious moments.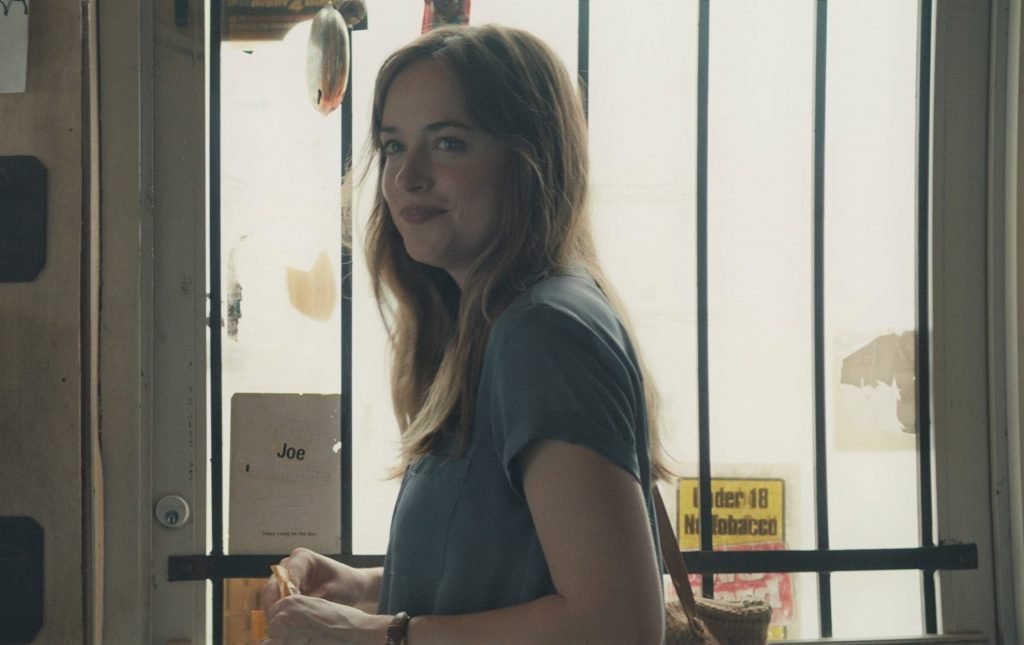 As Tyler and Zak continue their journey, they develop a strong bond. Herein is the real magic of the film. Tyler teaches Zak how to swim, he boosts his confidence and treats him like an equal. There is a genuine chemistry between LaBeouf and Gottsagen that is humourous and heart-felt. Tyler is haunted by the memory of his brother, who it seems was killed previously in a road accident that Tyler was responsible for. Zak therefore becomes a surrogate brother of sorts, and each of them find fulfiullment and belonging with one another, as they travel through the corn fields and along the rivers of Virginia, en route to see the Salt Water Redneck.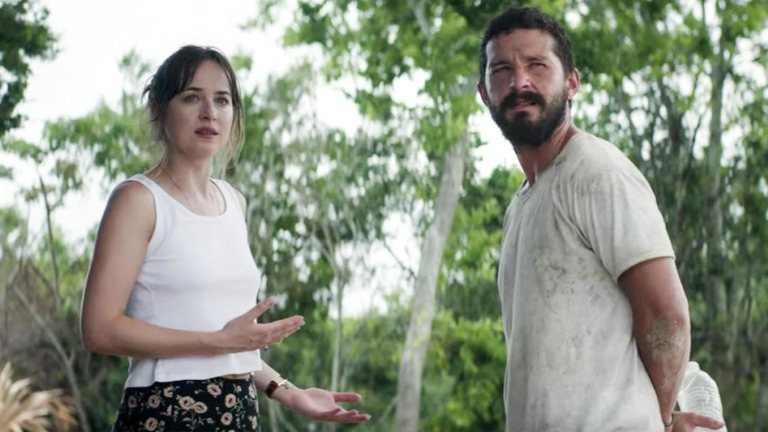 Eventually and somewhat predictably, Eleanor catches up with the duo and is temporarily persuaded by Tyler to accompany them on their odyssey. Despite her concearns for Zak who she believes should be under supervision at the care home, she witnesses the strong bond between him and Tyler and is adequately convinced that Zak's wishes should be sated by paying a visit to his wrestling hero. So two become three and the journey continues with more colourful characters being introduced along the way and the two n'aer-do-well fishermen that Tyler is fleeing from, still in pursuit.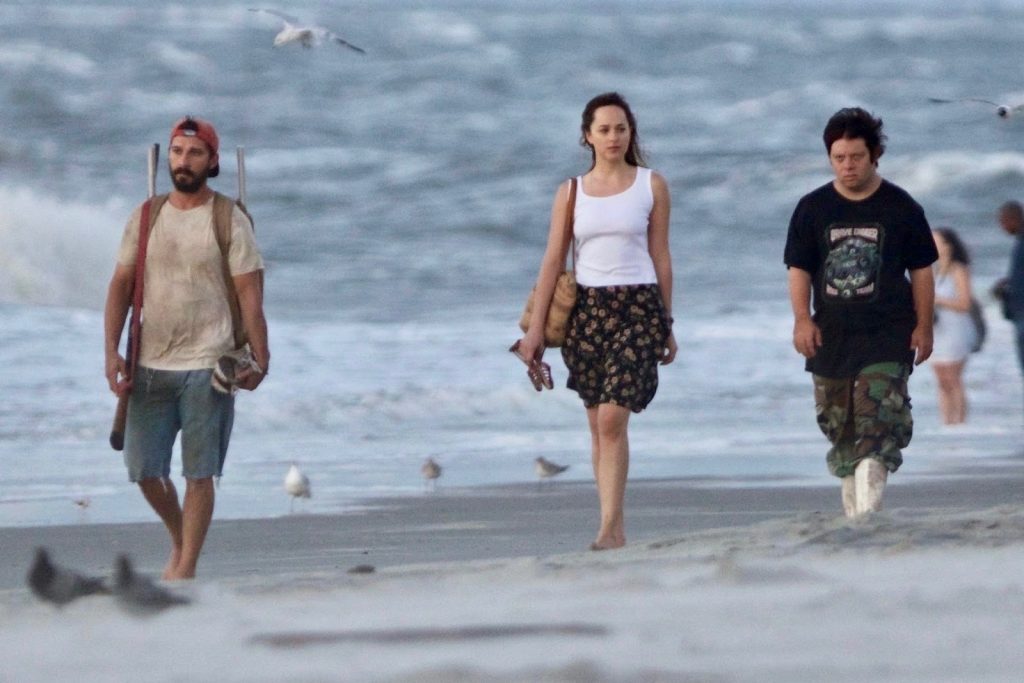 The title refers to the wrestling name that Zak creates for himself when he and Tyler get drunk around the campfire one night. This indie buddy-movie is an entertaining watch. I don't wish to reveal or spoil the ending to the film, but let's just say that it is satisfying, even if a little anticipated. The relationship between the central characters are all very believeable and it is extremely refreshing to see an actor with Down syndrome holding his own and excelling in a mojor role alongside some already well-established stars. Nilson and Schwarz do a great job as debut directors, ensuring the piece is balanced and never becomes overly sentimental or adversly, too ridiculous.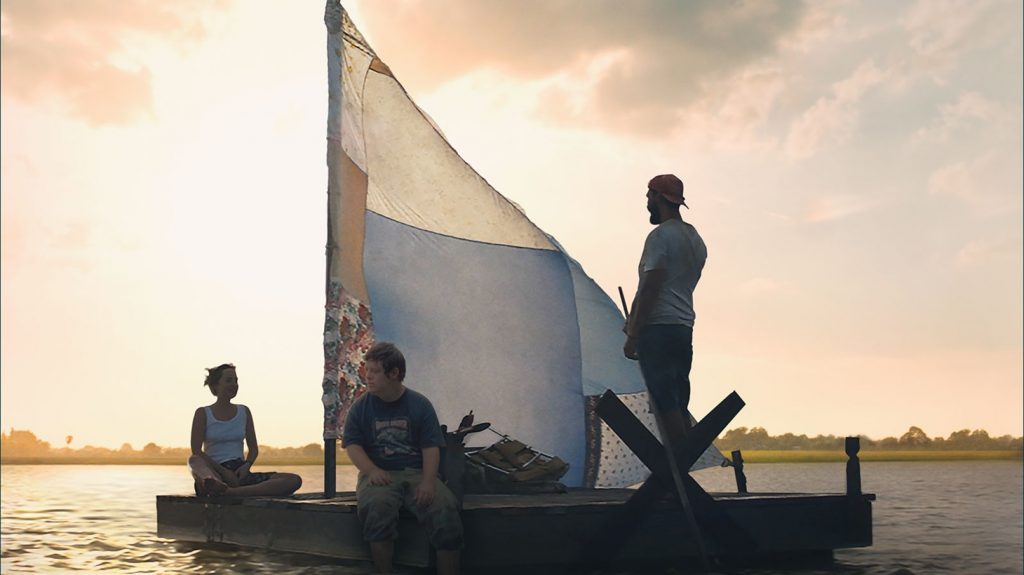 Currently streaming on Netflix, Peanut Butter Falcon is an enjoyable hour and a half and is well worth giving a spin if you're in the mood for something light and inspiring, that provides a few genuine laughs. This is a faith-restoring tale of freindship and connection, found in the unlikliest of places and will put a smile on your face as you will the protagonists on, during their journey of freedom and self-discovery.
Read more of our film reviews here and and please join us on Facebook and Twitter.
If you enjoy our content, please consider supporting us here.