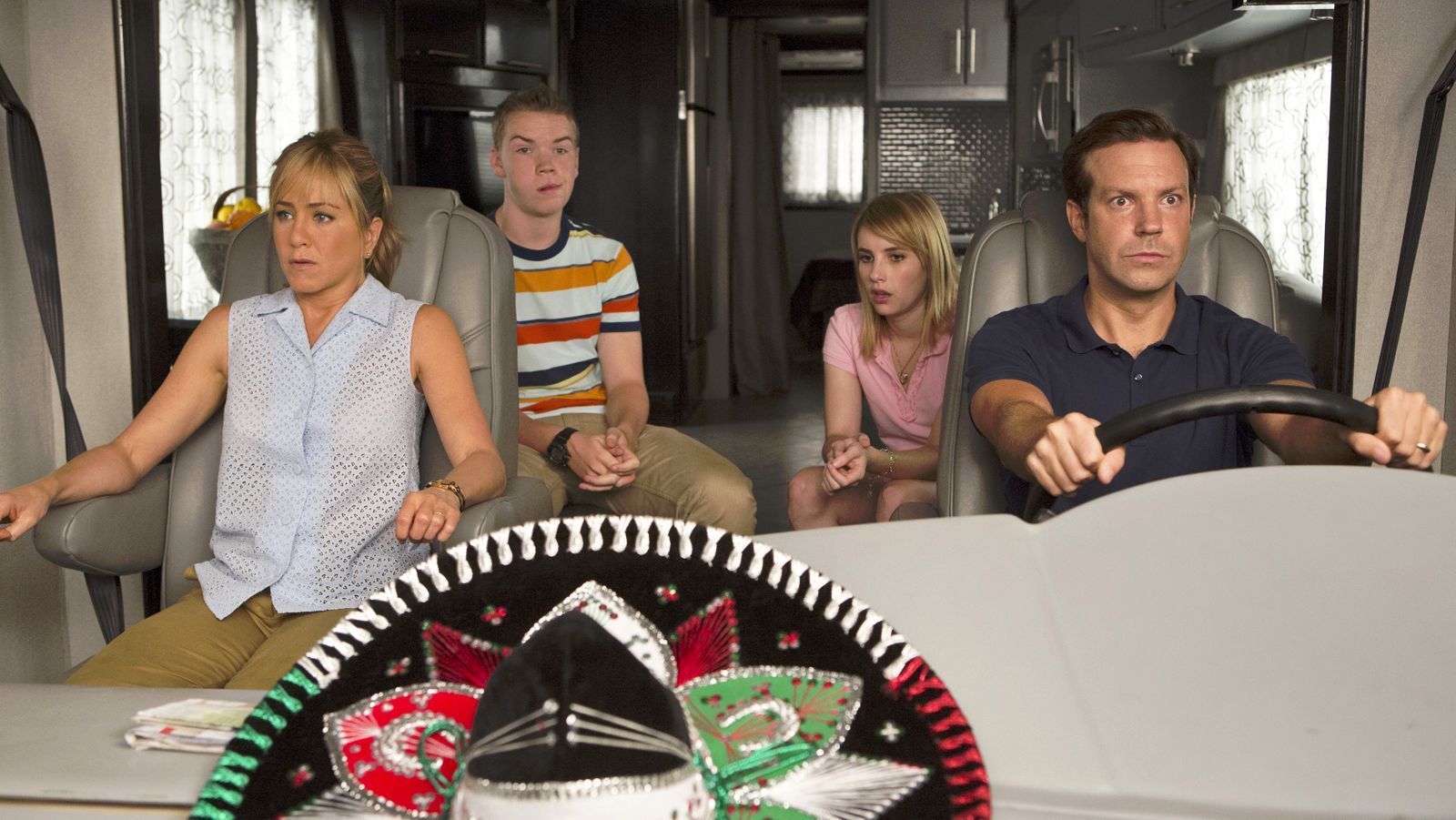 We're the Millers is an American comedy film starring Jennifer Aniston, Jason Sudeikis, Emma Roberts, and Will Poulter and looks like a great family comedy. David Clark is a lowly pot dealer who get's his stash stolen. His supplier demands that to clear the debt for the stolen marijuana, he must smuggle a small stash from Mexico across the border into the States. He decides the best idea is to pretend to be a typical American family by hiring people to act as his wife & kids. They rent an RV and cross the border and end up stealing a huge stash of drugs from a dangerous Mexican gang.
The shame of this film is that it nearly is, but doesn't quite reach it. It's not a laugh-a-minute comedy film, more a laugh every 5 minutes or so. It has some really funny moments throughout the film, and a sound plot, but just doesn't keep the tempo of humour or entertainment beating consistently. It feels empty and soulless and leaves you feeling disinterested at times, which I felt was a shame.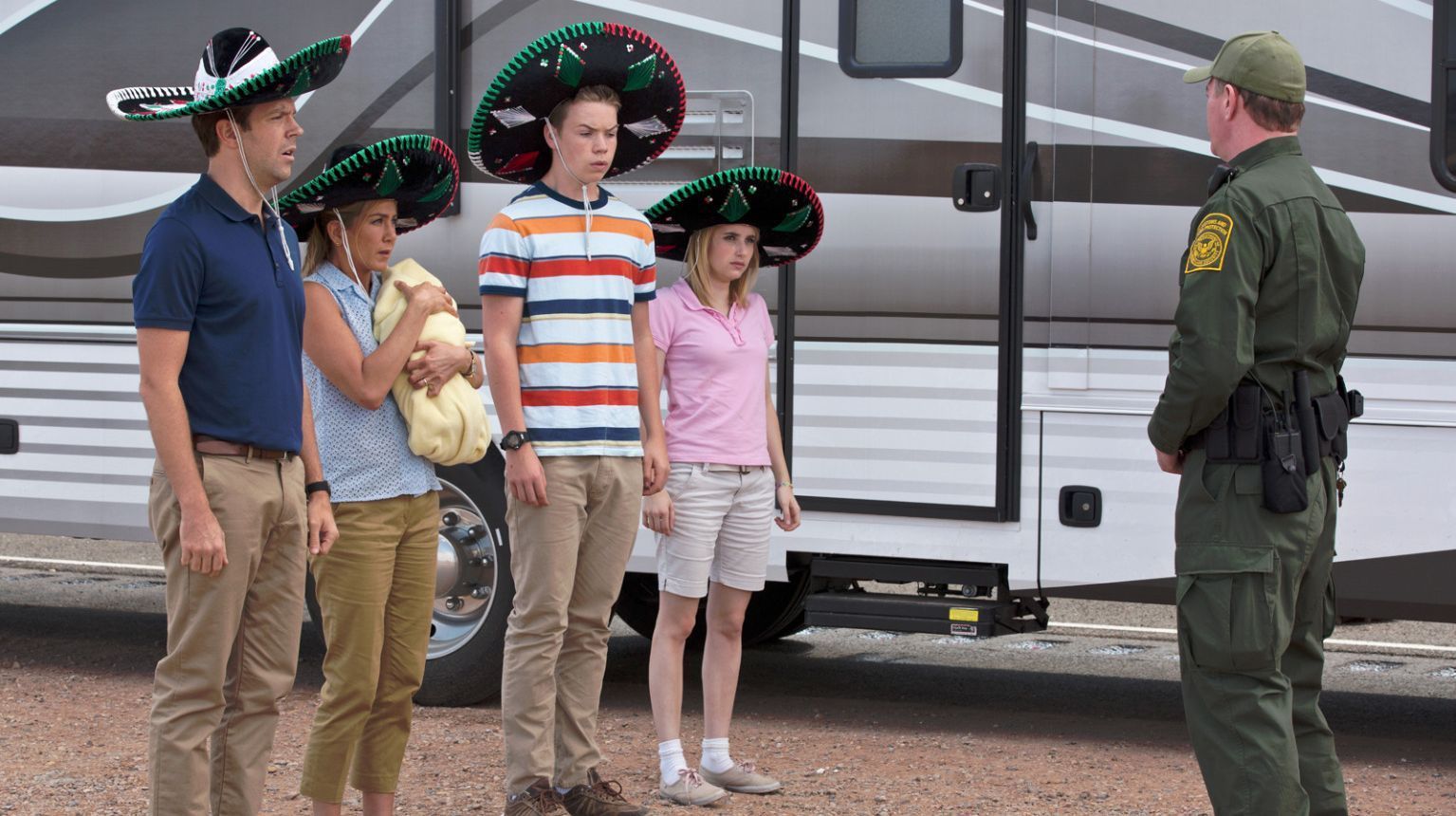 The cast is great, with star names like Aniston doing an ample job. But the real star of the show is Will Poulter, who of course got his big break in Son of Rambow (2007) and whose career has flourished ever since. I think he is a fabulous actor who will go onto amazing heights and his performance in this film, despite it's downfalls, was superb. It was funny, and brave, and shows great promise for this young star.
The cinematography and soundtrack are nothing special, as is expected with these big budget Hollywood comedy outings, which get produced every Summer. I have a feeling this film won't be remembered and will pass us by. It came out at the same time as Alan Partridge, Which one will you remember more?
Read more of our film reviews here and and come and say hello on Facebook and Twitter.
If you enjoy our content, please consider supporting us here.