Leonardo Dicaprio and Martin Scorsese collaborate for the fifth time, on this occasion tackling the story of one Jordan Belfort; a Wall Street broker who defrauded investors for millions by selling them worthless penny stocks. The film is a fast paced three hour epic that again sees Scorsese utilize the rise and fall story arc that has served him so well in his previous classics such as Raging Bull and Goodfellas. However this time the director turns his attention to the white collar criminal and trades the gangster and his gun for a yuppie and his telephone.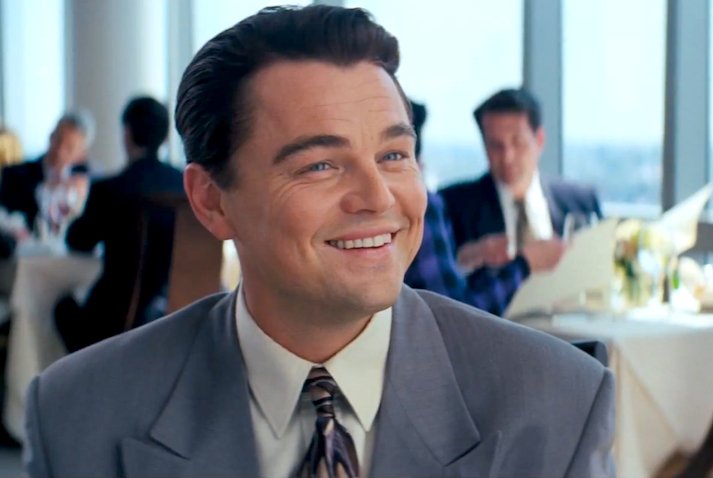 Belfort's story starts with the ambitious and naive twenty two year old, getting his first job as a Wall Street stock broker. Here he catches the attention of boss Mark Hanna, who subsequently takes the young Belfort out to lunch and gives him the lowdown on how to survive and flourish in the business. In one of the film's best scenes, Dicaprio's 2014 Oscar rival Matthew McConaughey gives a captivating performance as Hanna. As a coked up, wily, eccentric veteran of the business, McConaughey steals the scene in a small but very entertaining little role. Shortly after Belfort becomes a fully qualified broker but the stock market collapses. Out of work he stumbles onto a boiler room on Long Island which sells penny stocks. On discovery of this new money making opportunity, Jordan quickly sets up his own business named Stratton Oakmont and employs his idiot childhood friends and neighbour Donnie Azoff who he swiftly converts into a group of sales sharks by giving them his own personally written sales script. What follows is the debauched rise of the company, a beautiful new wife, a large assortment of drugs and prostitutes and the inevitable intervening of law enforcement, in this case the FBI.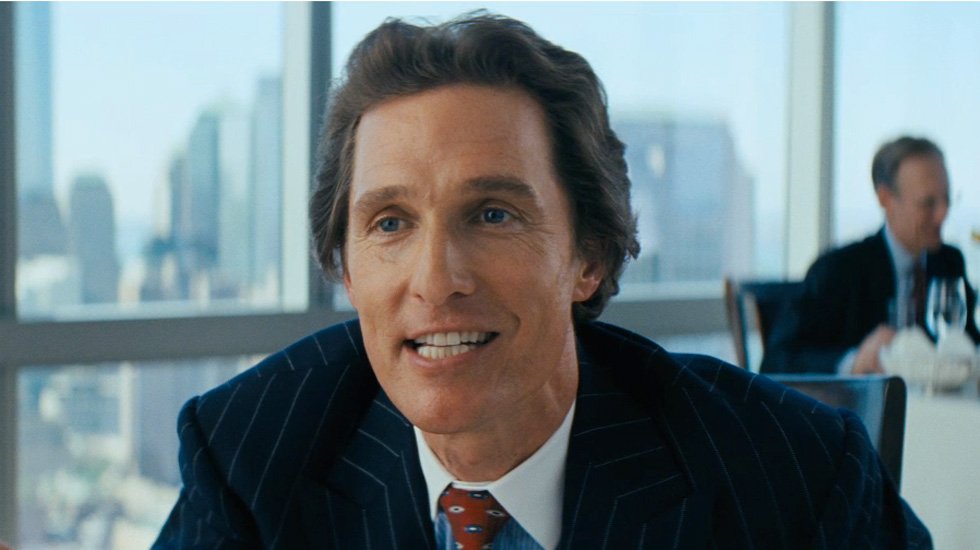 Although the chassis maybe different, the mechanics of The Wolf of Wall Street are made up of themes Scorsese has covered before such as ambition, greed and addiction. Belfort's rise from a wide eyed, hungry young cub to the ruthless gorging wolf of the title is particularly reminiscent of Goodfellas' Henry Hill. The film is beautifully shot, superbly acted, well paced and features a typically strong soundtrack as well as the always impressive editing of Scorsese regular Thelma Schoonmaker. Considering the feature is three hours long it moves at an incredible pace and whilst it never drags, I did start to feel the story was going through the motions in the third act more noticeably than it had before. Which brings me to my main criticism of the film, as strong a feature as The Wolf of Wall Street is, it still ultimately feels like Scorsese is going through the motions. As with Casino which again was a very good film in its own right, it pales in comparison to some of the directors older works. The voiceover begins to stick out more at points and I wondered why scenes were not allowed to play out in succession naturally without feeling like the viewer has to have their hand held through the narrative.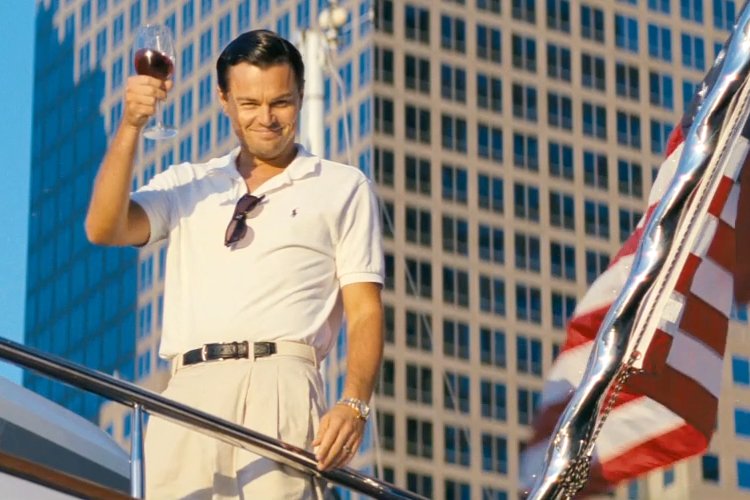 However, despite my criticisms of one of the greatest directors of all time covering familiar ground, The Wolf of Wall Street still has plenty going for it. Most noticeably the central performance of Leonardo Dicaprio, Belfort's arrogance and greed make him generally despicable and in the hands of a lesser actor, it would be far more difficult to tolerate his exploits for three hours let alone enjoying them. But Dicaprio proves again why he is one of the best actors of his generation with one of his strongest performances. Its incredibly charismatic, self assured and ruthless, whether he's rallying his troops at the office, warring with his wife or verbally sparring with Kyle Chandler's FBI Agent Denham, it's done with total conviction and he's one hundred percent believable. The audience may have seen this story arc before but Dicaprio's Belfort is selling it to us again. Belfort isn't likeable, even less so in the constraints of the current financial time frame, but Dicaprio's swaggering antagonist is never less than fascinating.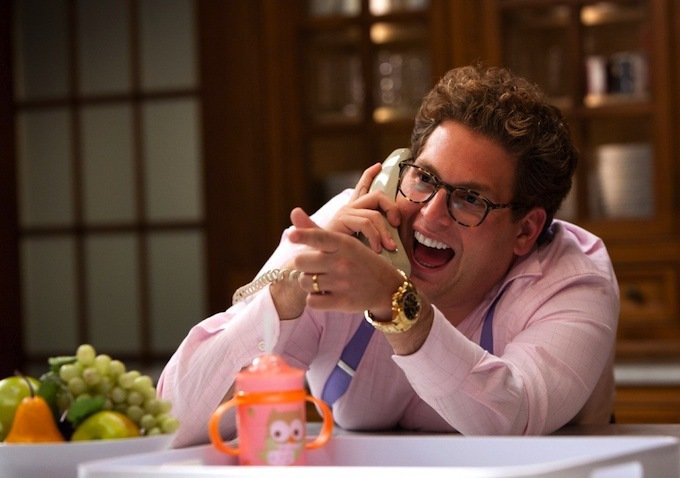 The other stand out performance that's garnered the academy's attention is Jonah Hill as Belfort's right hand man Donnie Azoff. As much as I like Hill, he generally plays some variation of the same comedic personality, here he uses his comedy talents but combines them with a change of appearance and sound and carves out an actual character. It's a career best for Hill and a sign there is more depth and variety to him than we have previously seen. There is also strong support from Rob Reiner as Jordan's short tempered father and ex Neighbours star Margot Robbie as his wife Naomi. With her looks and acting talent Robbie could prove to be Ramsey Streets best female export since Radha Mitchell. The Walking Dead's Jon Bernthal is also pretty effective appearing in a small part as Jordan's perennial scumbag friend Brad.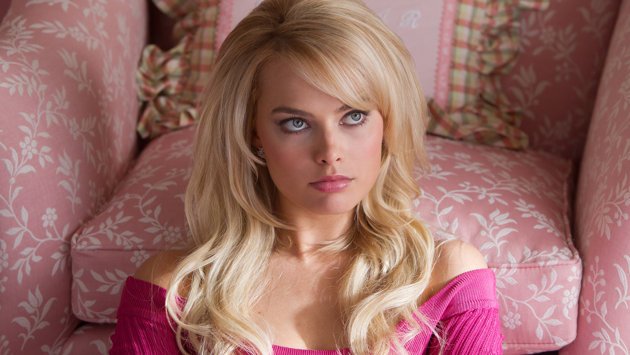 Although the story is similar, the main change from most of Scorsese's work is the film's tone. It works as a drama but maybe even more so as a comedy, something the director has had previous success with in The King of Comedy and After Hours. However neither of them is as consistently laugh out loud funny. Complimented by the great performances, the comedy again makes the characters enjoyable by turning their deplorable activities into slapstick and black humour.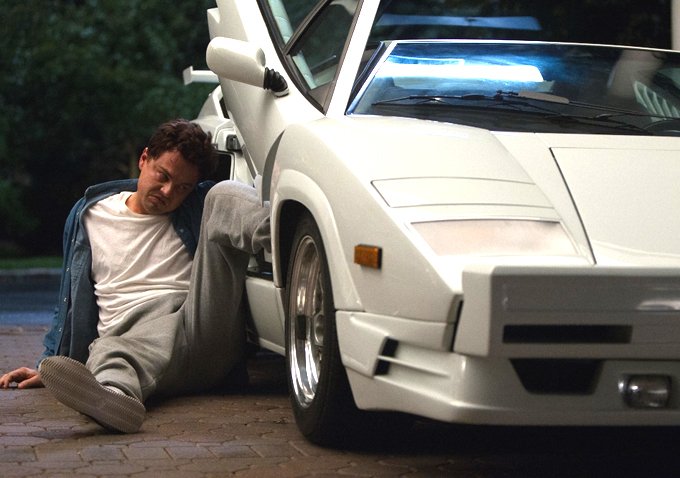 The Wolf of Wall Street isn't quite up there with Mean Streets and Taxi Driver and the heavily narrated rise and fall story will give most Scorsese fans a good sense of déjà vu. However, armed with a deliciously dark sense of humour and a flawless lead performance, the director's latest effort is a hugely enjoyable way to spend three hours.
Read more of our film reviews here and and come and say hello on Facebook and Twitter.
If you enjoy our content, please consider supporting us here.