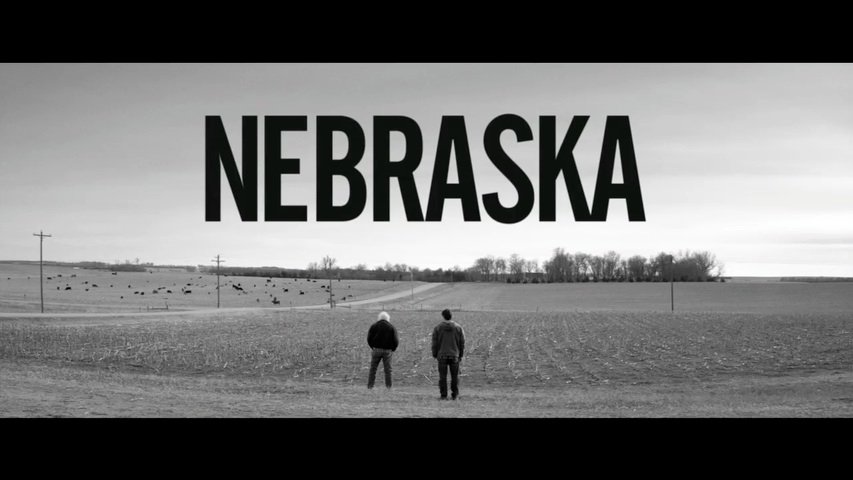 I'd been looking forward to Nebraska and not because of all the critical applause and award nominations it has garnered. No, the reason I wanted to see Nebraska was simple; I really enjoy watching Bruce Dern. A charismatic, versatile performer with a distinctly manic look, a thick yet narrow face with a toothy grin that is somewhat reminiscent of a horse. This is complimented by his wild hair and eyes that switch between serious and crazy. Whether he's a cop, cowboy, biker or even an acid guru, Dern is always an enjoyable presence who has provided dependable support to a range of bigger stars across a career that has spanned six decades. It is always nice to see when an actor of Dern's calibre and experience gets a rare leading role, especially at the grand old age of seventy seven.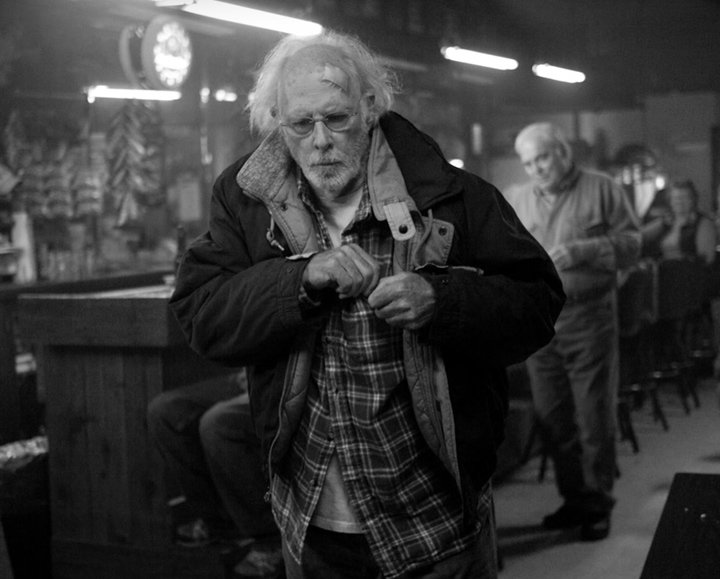 In Nebraska, Dern teams up with director Alexander Payne, one of the more critically acclaimed comedy directors of his generation and a regular darling of the Academy. In contrast to some of his peers, Payne is not as wacky as Spike Jonze, nor as cutesy and hip as Wes Anderson. His comedies are more, dead pan and matter of fact. Payne's latest feature harkens back, at least in its base premise, to one of his previous films About Schmidt. That premise is 'the old man road movie' and where Schmidt was played by Jack Nicholson, Nebraska has Nicholson's fellow Roger Corman Alumni, Bruce Dern. Despite their ages, neither actor is someone I think of as a typical old timer, both have a history in counter culture cinema and it is this simple casting choice of seeing yesteryear's rebels as today's old men that's serve the films beautifully.
Nebraska tells the story of Woody Grant, an ageing alcoholic who receives a bogus prize leaflet from a magazine company telling him he has won a million dollars and all he has to do is go to Nebraska to collect it. After refusing to listen to his family's warning that he hasn't really won anything and a couple of feeble attempts to travel from Montana on foot, his youngest son David reluctantly decides to drive him. This is much to the dismay of his bitter wife Kate (June Squibb) and his elder son, rising TV anchorman, Ross (Breaking Bad's Saul played by Bob Odenkirk). What follows is a melancholy, but consistently amusing road movie that sees father and son bond through accidents, drinking and mundane and bitter family reunions.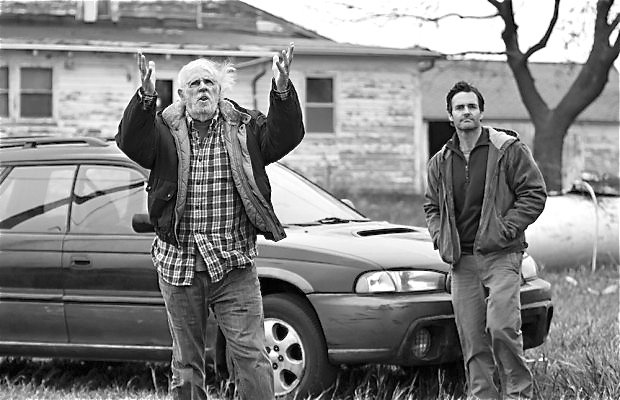 Hunched over with a slow, awkward walk and a look of bewilderment every time he is spoken to, Woody is a sorry looking creature. A retired old man with nothing to do who is resented by his wife and eldest son but pitied and tolerated by his youngest, David. Unlike Nicholson's Schmidt whose occasional flashes of inappropriate behaviour reminded its audience of the actor they were watching, Nebraska's Woody is a more vivid and real depiction of a senior citizen. The fading hearing and his confused reaction to his family's attempts to thwart his trip, paint a man who may have incurred dementia. Or in contrast may just be too old to care what other people think anymore. It is an outstanding performance by Dern who completely embodies this tragic character with a mix of determination, brooding, passiveness and a belittled sense of pride. It will surely be remembered as one of the veteran actor's greatest performances for years to come. The awards and critical acclaim bestowed upon it are entirely justified.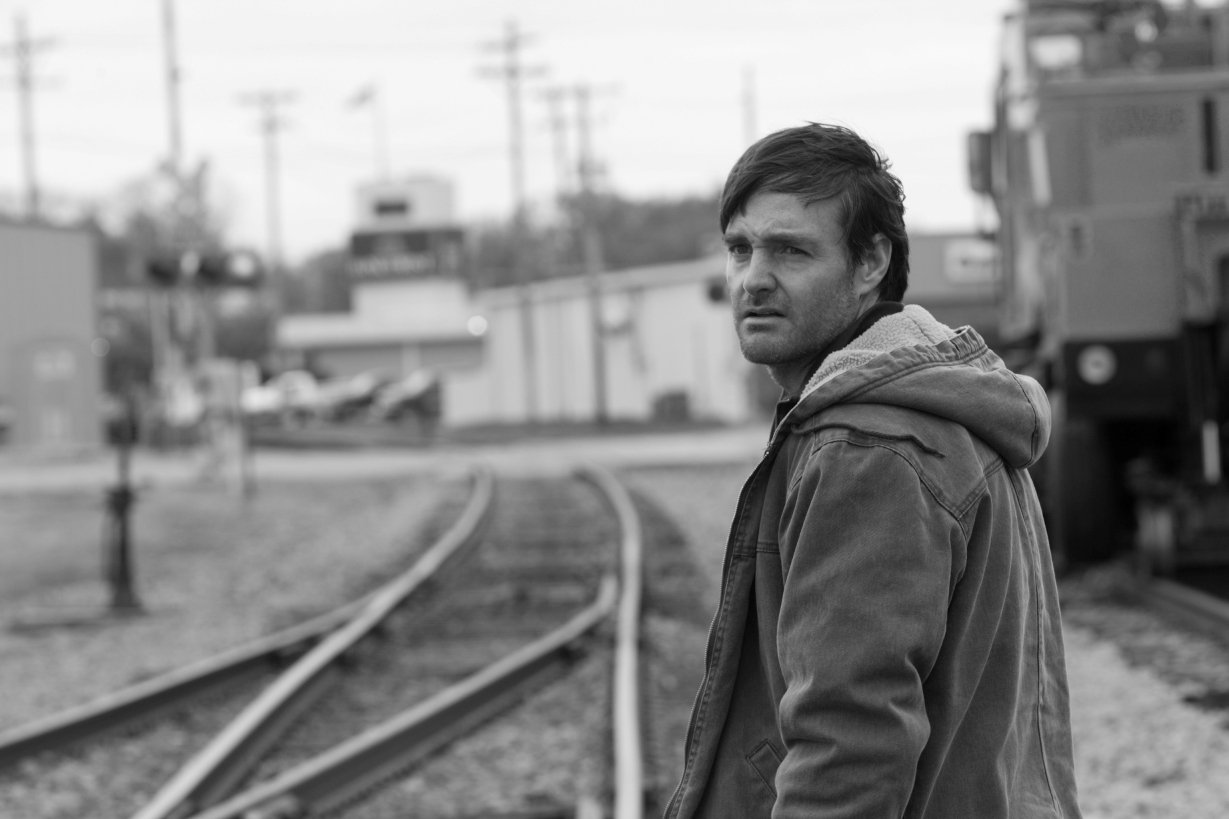 In addition to Dern's central tour de force, there is strong support across the rest of the cast. Firstly from Will Forte as David, who reflects the audience's empathy and frustration with Woody in a low key and highly effective performance. The chemistry between the pair works well and it is this dynamic that carries the film. It's a believable and moving representation of father and son. There isn't a weak link in the cast but the other two stand out turns are from June Squibb and Stacey Keach. The former get some of the film's funniest lines as Woody's outspoken battleaxe of a wife which the viewer eventually warms to as the story progresses. Keach is also excellent as Woody's old business partner Ed Pegram.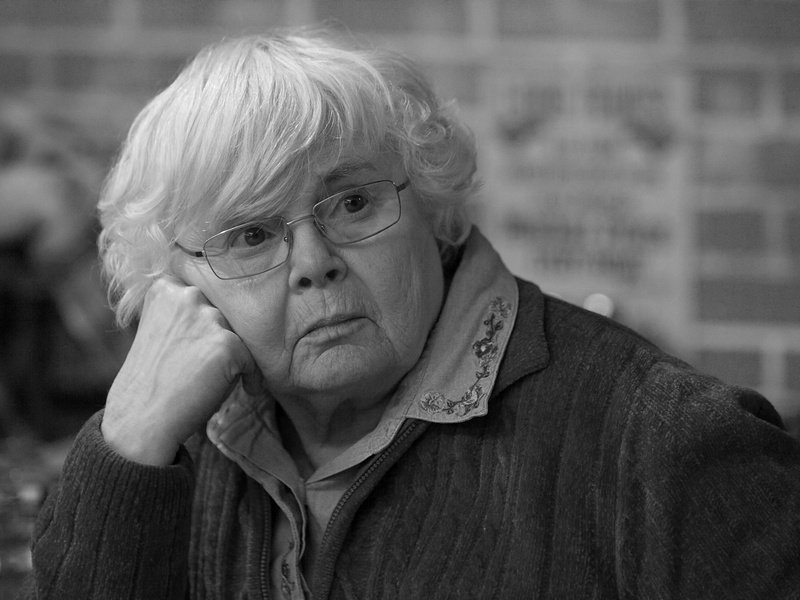 Visually the film is stunning, the black and white photography really functions well on two levels. The first being the way our haggard protagonist sees the world and the second giving the character's lives a very middle of the road, mundane feel to them. The cinematography is also worth mentioning as there are some really gorgeous wide shots of the landscapes as Woody and David cruise across the country. As expected the film moves at a fairly leisurely pace but never drags with Mark Orton's warm score complimenting the visuals perfectly. Alexander Payne has constructed another strong comedy/character study, although this time even more sombre and downbeat than his previous efforts.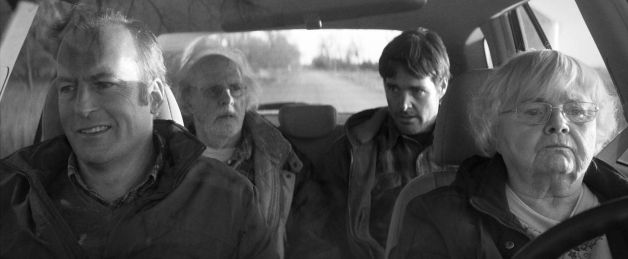 A beautifully filmed, perfectly acted, low key comedy drama. Sometimes gentle and sometimes savage. Woody is a frighteningly plausible representation of old age, of which many people will recognise. We know what awaits him in at the end of his journey, but the fun is to be had in finding out how he gets there.
Read more of our film reviews here and and come and say hello on Facebook and Twitter.
If you enjoy our content, please consider supporting us here.