John Huston was a true Hollywood rebel. He was an actor, a screenwriter, a fine art painter and was also the fulcrum of the Huston family, with father Walter, son Danny and daughter Angelica also notable figures in "the business". Both Walter and Angelica Huston won Academy Awards for performances in John Huston films.
With over 40 director credits to his name, Huston wrote the majority of the screenplays he directed, some of which are amongst the most acclaimed films that Hollywood has ever produced. His career as an actor was also wide-ranging and contained a variety of remarkable performances which showed off his range and talent on screen.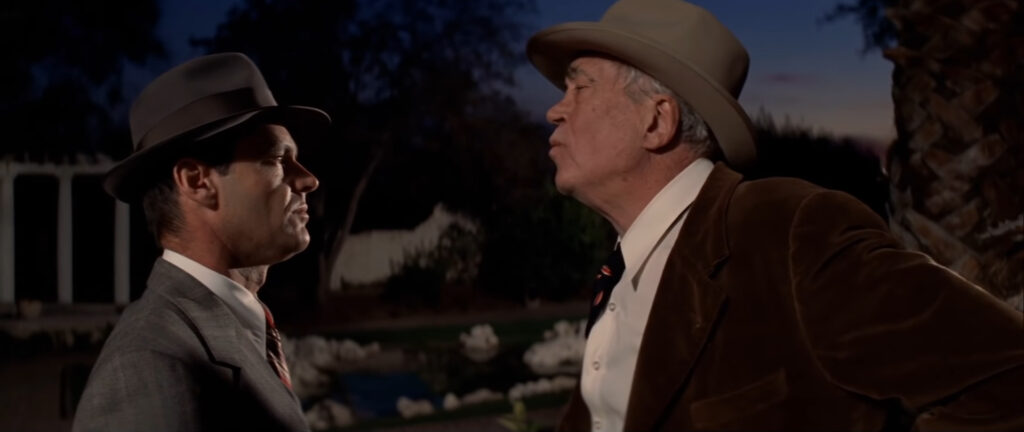 "Most people never have to face the fact that at the right time and the right place they're capable of anything."

John Huston
Huston served in the U.S. Army during the Second World War, producing films for the Army Signal Corps, some of which are now considered to be the finest documentaries to be made about the conflict. Despite being censored and in some cases suppressed by the army, films such as The Battle of San Pietro (1945) and Let There Be Light (1946) is now considered to be extremely important films, the latter being a key influence on Paul Thomas Anderson when writing his movie The Master (2012).
With such an extensive back catalogue of work, it is difficult to shortlist Huston's directorial work to just five selections. Admittedly, we have not seen all of his films and therefore can only draw on the ones that we have screened to date. That being said, we have viewed quite a number of them, and this list can be considered a good place to start for those who wish to explore Huston's work.
So, here are our Top 5 John Huston films, which we have listed chronologically…
1. The Maltese Falcon (1941)
One of the greatest crime films ever produced and John Huston's feature film directorial debut, The Maltese Falcon (1941), is a classic film-noir drama. The story by Dashiell Hammett had already been adapted for the screen twice before but had failed to make any significant impact at the box office. Studio boss Jack L. Warner gave Huston carte blanche to pursue any subject he liked for his first film, and after approving Huston's treatment, the film was made on a modest budget of $300,000.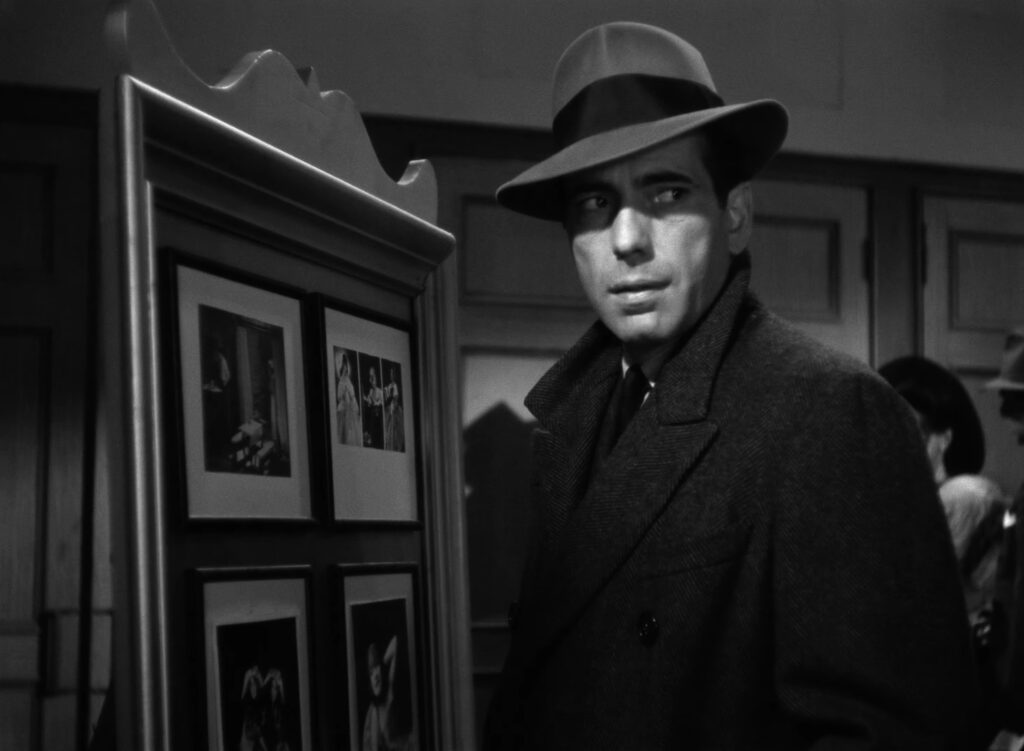 The film went on to make £1.8 million at the box office, which helped to boost John Huston's career as a talented new writer-director. Being a trained artist, Huston sketched all of his shots before shooting, helping to pre-visualise each scene and providing the film with a clear and uncluttered vision. It is now thought of as one of the best Hollywood films ever made.
Starring Humphrey Bogart, Mary Astor, Gladys George and Peter Lorre. John Huston writes and directs this classic Sam Spade Film-Noir. Based on the novel by Dashiell Hammett, a private detective takes on a case that involves him with three eccentric criminals, a beautiful liar, and their quest for a priceless falcon statuette.
2. The Treasure of the Sierra Madre (1948)
After his Hollywood career was interrupted by American participation in the Second World War, John Huston followed up The Maltese Flacon with the incredible The Treasure of the Sierra Madre (1948). The film also starred Humphrey Bogart in the lead role and featured Huston's father, Walter Huston, in a prominent supporting role. Both father and son received Academy Awards for the work on the film, John Huston taking two Oscars, one for Best Director and the other for Best Screenplay. He also has a brief cameo role as a wealthy American who takes pity on Bogart's character and gives him some money to get some food.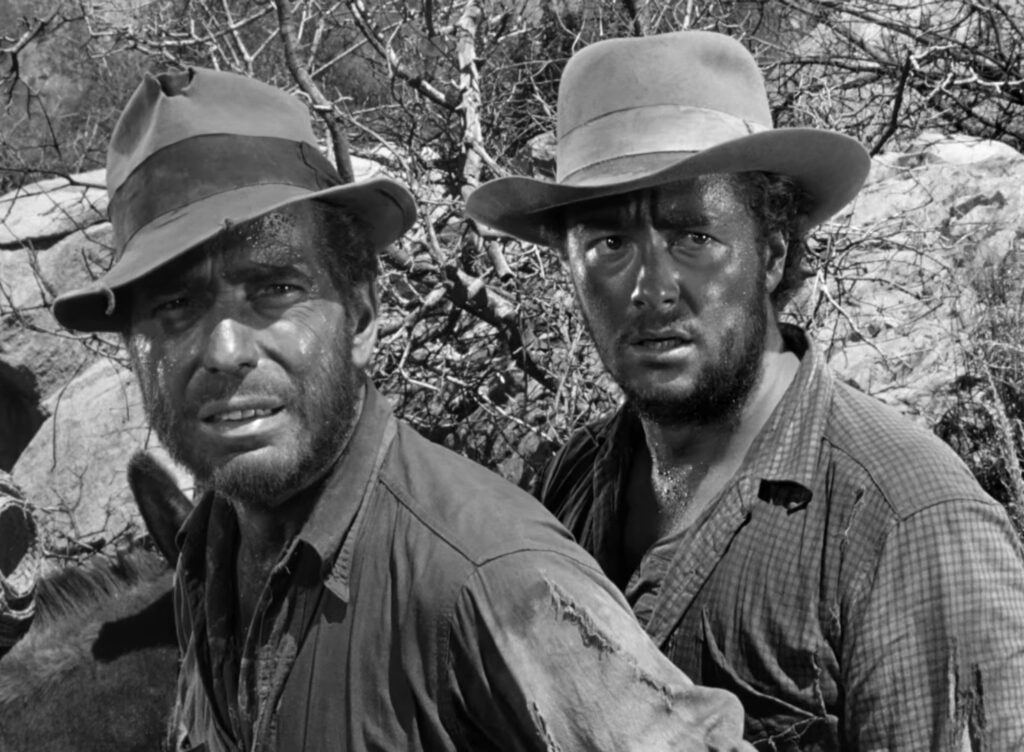 This epic tale of adventure and greed is a timeless story that is embellished by Huston's excellent direction and the strong performances from the cast. The film was an instant classic that solidified Huston's reputation as one of the most bankable Hollywood directors of the era.
Fred C. Dobbs (Humphrey Bogart) and Bob Curtin (Tim Holt), both down on their luck in Tampico, Mexico, meet up with a grizzled prospector named Howard (Walter Huston) and decide to join with him in search of gold in the mountains of central Mexico. Through enormous difficulties, they eventually succeed in finding gold, but bandits, the elements, and greed threaten to turn their success into disaster.
3. Key Largo (1948)
Packed with tension and immersive performances, Key Largo (1948) was the second time that John Huston collaborated with Humphrey Bogart in that year. It also marked the fourth and final time that Bogart would appear alongside his wife, Lauren Bacall, in a major motion picture.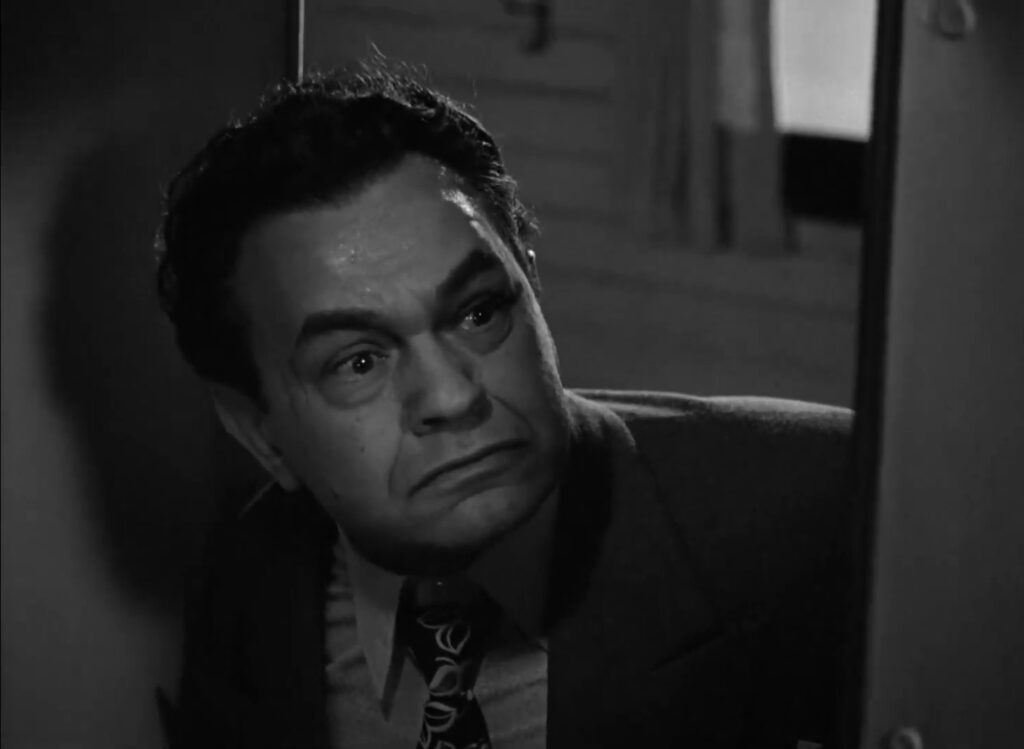 Asides from featuring the most glamourous couple of the decade, this gripping crime drama also features brilliant performances by Edward G. Robinson as the main villain and Claire Trevor, who won an Oscar for Best Actress in a Supporting Role. Unfortunately, several scenes were cut by Warner Brothers without Huston's consent, causing him to leave the studio when his contract expired.
As a hurricane rages outside, there is a comparable storm within the hotel at Key Largo. There, sadistic mobster Johnny Rocco (Edward G. Robinson) holes up and holds at gunpoint hotel owner James Temple (Lionel Barrymore), his widowed daughter-in-law Nora (Lauren Bacall), and ex-GI Frank McCloud (Humphrey Bogart) in this exciting and intense crime drama.
4. The Asphalt Jungle (1950)
Another classic Hollywood film-noir, The Asphalt Jungle (1950), marked the first time that John Huston would work with iconic actress Marilyn Monroe, who was just beginning her career and was a relative unknown. The film also stars Sterling Hayden, Louis Calhern, Jean Hagan and James Whitmore and is now considered to be one of the best examples of American Noir. Huston co-wrote the screenplay with Ben Maddow, which was adapted from the novel by W. R. Burnett.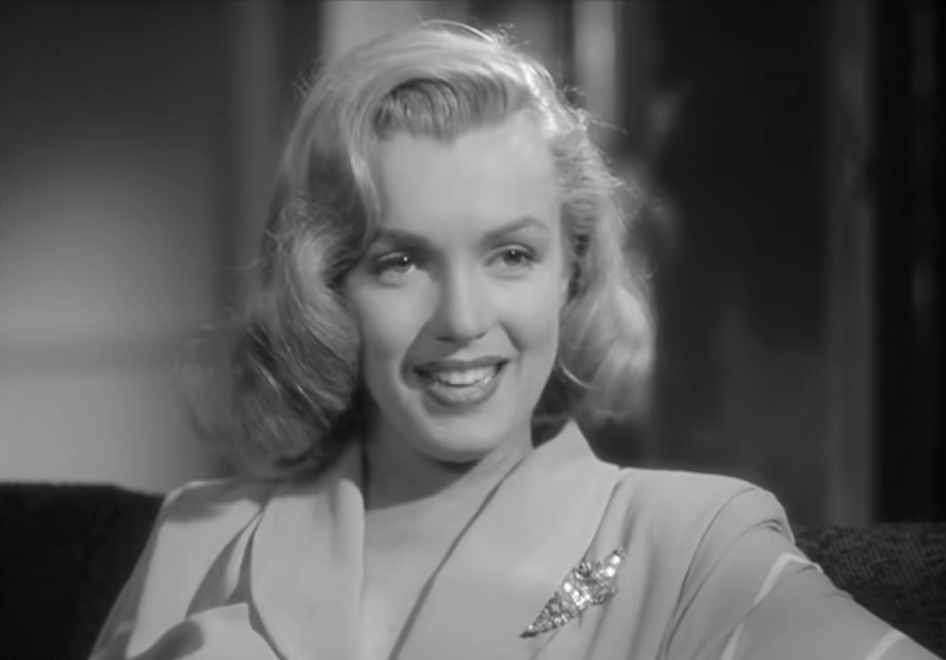 The film shows Huston's talent for framing, blocking, and composition and is rightly considered among his finest films. It received four Academy Award nominations, including Best Director and Best Adapted Screenplay for Huston. This movie is an all-time classic that should be on any aspiring film buff's watchlist!
Recently paroled from prison, legendary burglar Erwin "Doc" Riedenschneider (Sam Jaffe), with funding from Alonzo Emmerich (Louis Calhern), a crooked lawyer, gathers a small group of veteran criminals together in the Midwest for a big jewel heist. The heist goes off as planned, but then double crosses, bad luck and intrepid police work cause everything to unravel.
5. The Misfits (1961)
Arguably his greatest film, The Misfits (1961), is a moving and profound picture that features Marilyn Monroe and Clark Gable in their last ever film performances. Both actors would be dead within a few years of the film's release, Gable suffering a heart attack and passing away just ten days after completing his work on the movie. It also features Montgomery Clift, Eli Wallach and Thelma Ritter in a story about friendship, love, ageing and belonging.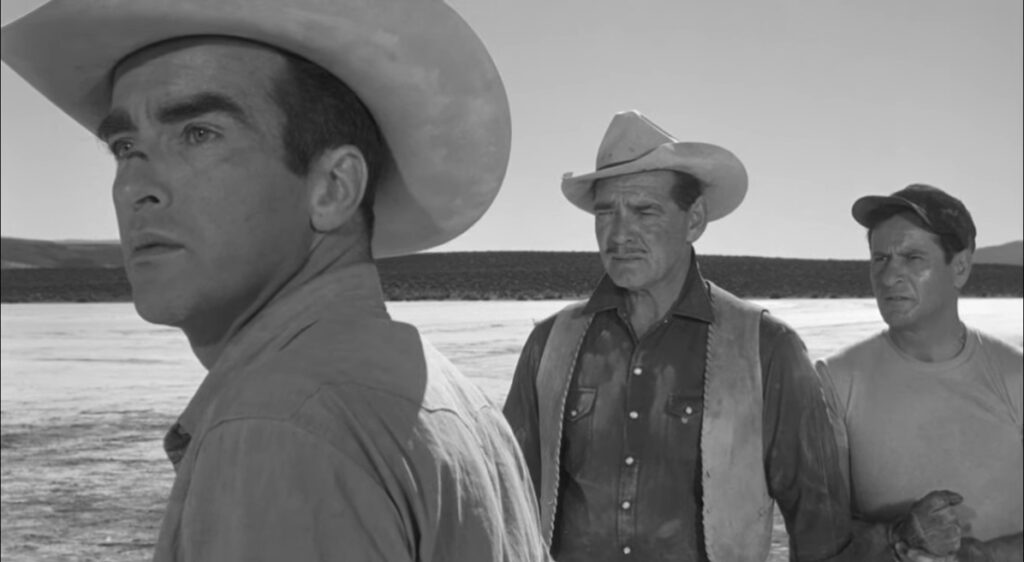 The production was troubled, mainly due to Monroe's drinking and prescription drug addictions, plus the breakdown of her marriage to writer Arthur Miller. Despite the setbacks and the fact that Monroe apparently stated afterwards that she hated the film, The Misfits is an incredible work and should be seen by all who love meaningful drama and stunning performances.
While filing for a divorce, beautiful ex-stripper Roslyn Taber (Marilyn Monroe) ends up meeting aging cowboy-turned-gambler Gay Langland (Clark Gable) and former World War II aviator Guido Racanelli (Eli Wallach). The two men instantly become infatuated with Roslyn and, on a whim, they all decide to move into Guido's half-finished Nevada desert home. When grizzled ex-rodeo rider Perce Howland (Montgomery Clift) arrives, the unlikely foursome strike up a business capturing wild horses.
So, that's our Top 5 John Huston Films!
Think we've missed any out or not included your favourite John Huston movie? Then let us know in the comments below.
You can read more of our reviews here.
Please join in 'the conversation' with us on social media on Facebook, Instagram, Tik Tok and Twitter. We really appreciate all the likes, shares, retweets etc., and we would love to hear from you and continue the wonderful celebration of all things cinema on these platforms.
If you love to watch videos on YouTube, then please subscribe to our channel here. There's lots of fun and informative videos uploaded that we hope you will enjoy!
We have a passion for movies and aim to produce entertaining and informative movie-related content. It certainly is a lot of hard work, but we love films so much that it's worth all the effort. We have to keep the lights on and make sure we have plenty of caffeine to keep all of the articles, videos and social media posts coming, so if you like our work, then please consider supporting us at Buy Me A Coffee here. You can also become a More Movies patron on Patreon here.
To help support us here at More Movies, we do use advertising in a few places, so we appreciate it if you do not use AdBlockers on our site, as this helps keep a few pennies trickling in. We also utilise affiliate links throughout the site, usually to help guide our readers to places to stream, rent or buy the movies we talk about. One of the biggest sources for movies online is Amazon Prime Video, where you can stream over 18,000 films. If you are interested in Prime and haven't signed up yet, you can get a 30-day free trial via this affiliate link, which helps support us too.