Guest writer Mal Fisher discusses Jerry Goldsmith's score for the excellent L.A. Confidential, noting the thematic similarities, both musical and subtextual to Leonard Bernstein's score for On The Waterfront.
1954 saw the release of several great films: Alfred Hitchcock's Rear Window and Dial M For Murder, and Edward Dmytrik's The Caine Mutiny, for example. None of these films, however, came even close to achieving the success enjoyed by Elia Kazan's On the Waterfront.
Kazan's film, starring Marlon Brando, ably supported by Carl Maldon, Rod Steiger, Lee J. Cobb, Eva Marie Saint and Pat Henning was awarded 8 Oscars that year including Best Picture, Best Actor for Brando, Best Supporting Actress for Saint and Best Director for Kazan. In 1997, it was ranked by the American Film Institute as the eighth greatest American movie of all time.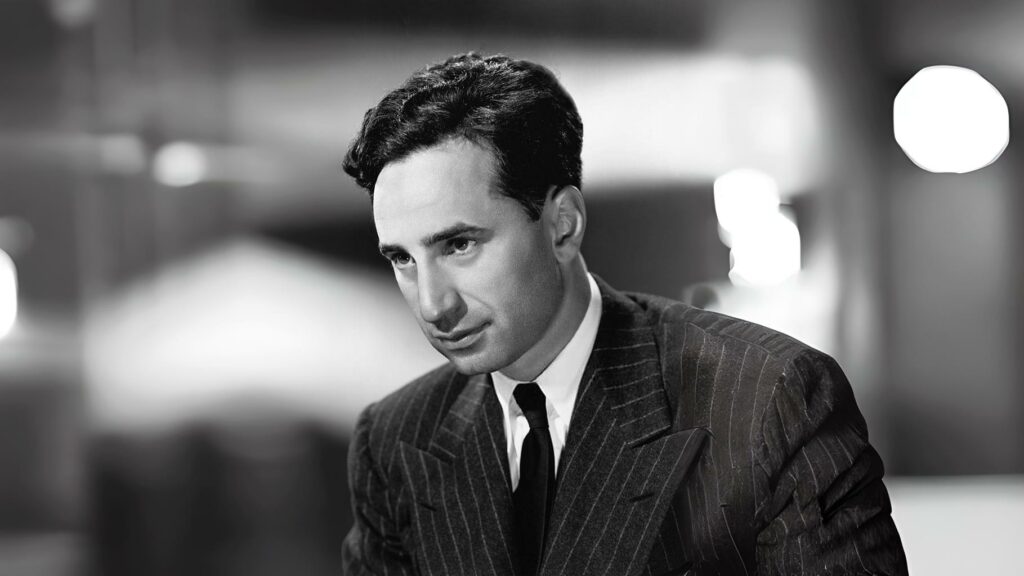 The film's score, for which he received an Oscar nomination, was composed by Leonard Bernstein. Openly left wing and black listed by McCarthy's House of Un-American Activities Committee, Bernstein had resented Kazan's outing of alleged communists in front of the Committee. Despite this, however, he was so excited by the prospect of being involved in the forthcoming film based on Arthur Miller's screenplay, The Hook, that he decided to accept the offer to write the score.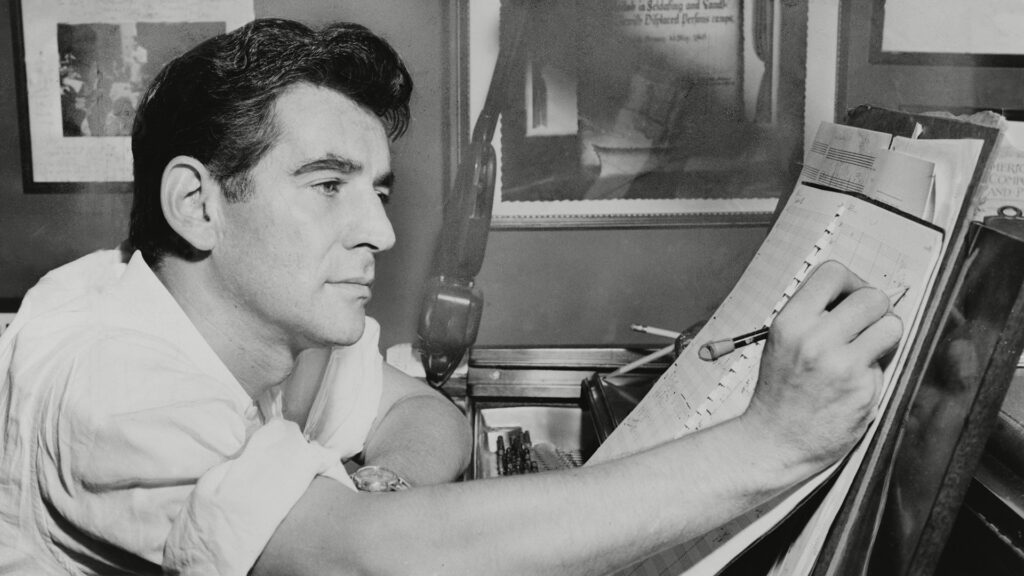 Constructed out of the blues scale, Bernstein's main theme appears immediately in the opening credits. The melody is introduced by mournful French horns playing in unison before being taken up by flutes and by the trombones in canonical imitation. It then reappears throughout the film in various guises and variations. As one would expect of a great composer, Bernstein puts the theme and fragments of it through its paces with changes of instrumentation, harmony, rhythm and tempo to reflect the changes of mood and intensity of the action.
For example, after the murder of Dugan in a ship's hold, the strings play the theme to keening and dramatic effect. Also, in the final scene in which Terry Molloy makes his heroic walk to the pier entrance, the theme is taken up by a vibraphone and passed on to the brass section. Dramatic tension is enhanced here with an incessant two beat rhythm played on the timpani and with a change of key.
The score is superb and contributes greatly to the intensity of the various moods and nuances of the action and dialogues of the movie. In short. It is a delight.
Some 43 years later, however, seven years after his death, Bernstein's magnificent theme from On the Waterfront reappears in another celebrated film, Curtis Hanson's neo film noir classic, LA Confidential (1997). In this film, however, the music consists of popular songs of the day interspersed with a score composed by the celebrated composer, Jerry Goldsmith. Hanson asked Goldsmith to 'connect the dots' and to 'magically weave them all together.' No mean task.
According to Hanson:
"(The underscoring) was a unique challenge for Jerry because I already had all the songs in the picture and what Jerry needed to do was not only create a score but do it in such a way that it wouldn't feel like the songs and the score were in two different pictures. The motif that was consistent in the songs was the trumpet of Chet Baker on several tracks and Bobby Hacket on a couple of others. So Jerry took the trumpet and used it throughout the score to create a musical whole."

Curtis Hanson
'The 'musical whole' however, rests largely on Goldsmith's extensive use of Bernstein's theme. Despite this, there is no reference to the composer's contribution to Goldsmith's music in the film's credits. This aberration raises the question of plagiarism.
According to the Oxford dictionary, plagiarism is 'representing someone else's work as your own, with or without their consent, by incorporating it into your own work without full acknowledgement. Since there is no acknowledgement of Bernstein's main theme in the credits of LA Confidential, this would suggest that Goldsmith is indeed guilty technically, at least, of plagiarism.
However, given, Goldsmith's reputation and life-time achievements, I think it unimaginable that such a wonderful, creative and celebrated composer would stoop to such a level. No, this isn't plagiarism, this is borrowing and recreating; an act of homage to an equally great composer. Moreover, Goldsmith employs Bernstein's theme as the basis of some beautiful variations that can best be appreciated by listening to the wonderful symphonic soundtrack suite based on the film.
Much of the score is heavily percussive, reflecting the intensely violent nature of the action. In the Night Owl scene, for example, the horror of what Exley discovers is underscored by the main theme accompanied by an incessant low-pitched sound reminiscent of a macabre passing bell that I suspect was created by hitting the strings of a piano with the dampers off. On top of which the composer employs a single high-pitched note from the strings and a repetitive piano obligato.
In the violent scenes, of which there are many, similar treatments are employed to accompany the main theme or one of its variations: heavy percussive chords on the strong beats; low pitched menacing piano figures, and high pitched, sometimes screeching notes played by the strings.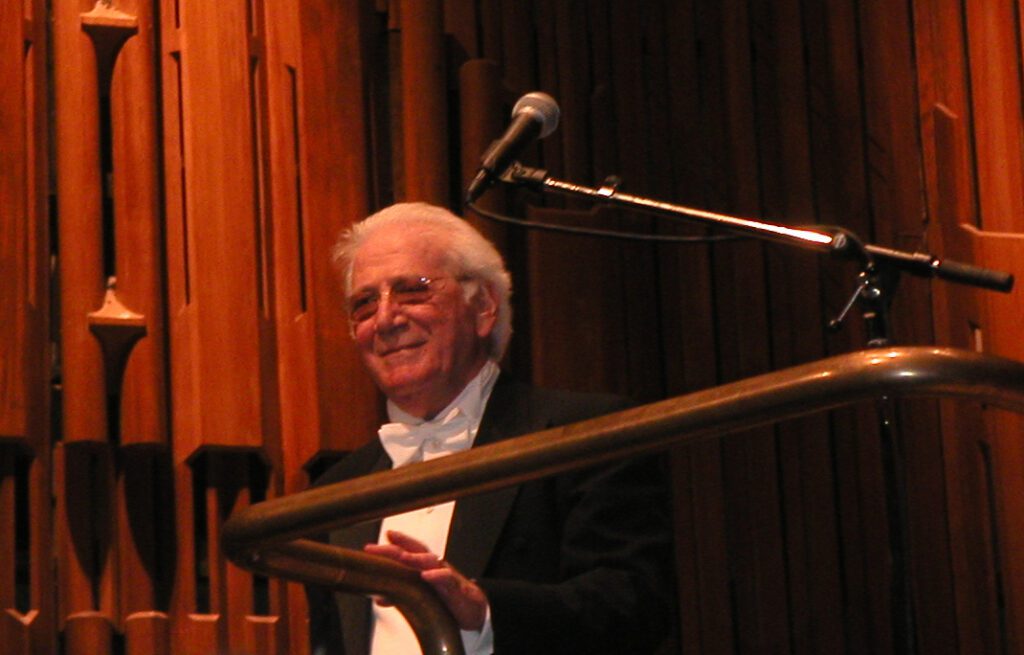 One notable exception to this formula appears in the scene in which Detective Brad White, (Russell Crowe) and escort, Lynn Bracken, (Kim Basinger) get steamy together. Here, a variation of the main theme is accompanied by lush, seductive orchestration.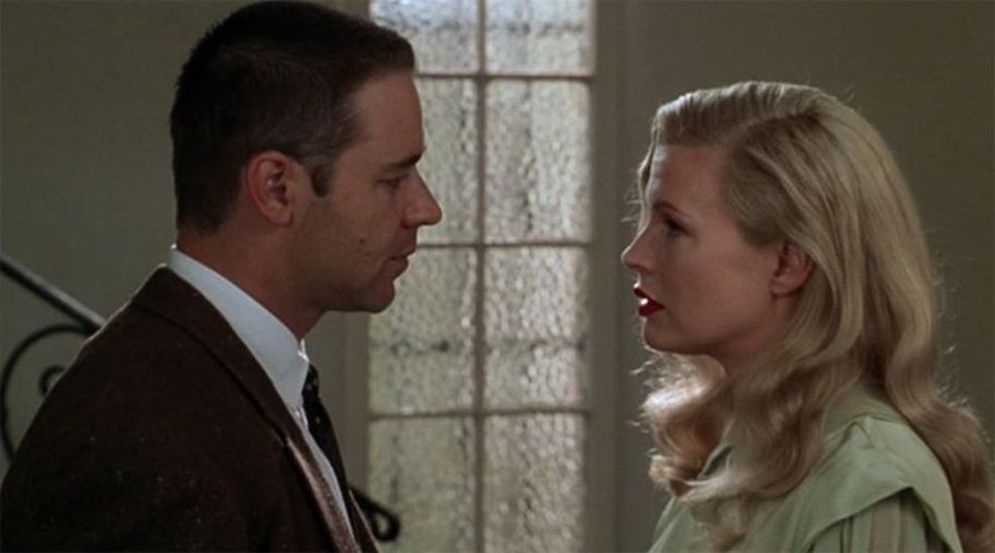 At the end of the movie when Ed Exley (played by Guy Pearce), now a Lieutenant, walks out of his promotion ceremony arm in arm with his friend, Lynn Bracken, Goldsmith employs what I consider to be his finest variations on Bernstein's theme. Initially the mood of the score is calm, reflective, almost pastoral in nature. Suddenly. However, the tempo and the mood changes. Another variation comes into play here consisting of a lively and exciting ground bass in 7/4 time.
This is replete with whip cracks, over which the theme is stretched to fit the binary metre. The effect, similar to upbeat scores for Westerns, adds to the sense of optimism and joy befitting the successful outcome. It then cuts cleverly to Johnny Mercer's Don't Mess with Mr In-between further adding to the upbeat period atmosphere. This is followed by the credits accompanied by this aforementioned variation lieutenant Exley and Bracken having walked into their respective and presumably, promising futures.
In both of these films, as a consequence of their whistle blowing, the heroes achieve the admiration of their peers for their bravery, and justice for those for whom they had acted. In On the Waterfront, the longshoremen wait for Malloy to lead them back to work. In LA Confidential, Lieutenant Exley has been commended and promoted in recognition of his bravery. Both composers' scores perfectly complement and intensify the travails and successful outcomes of these heroes.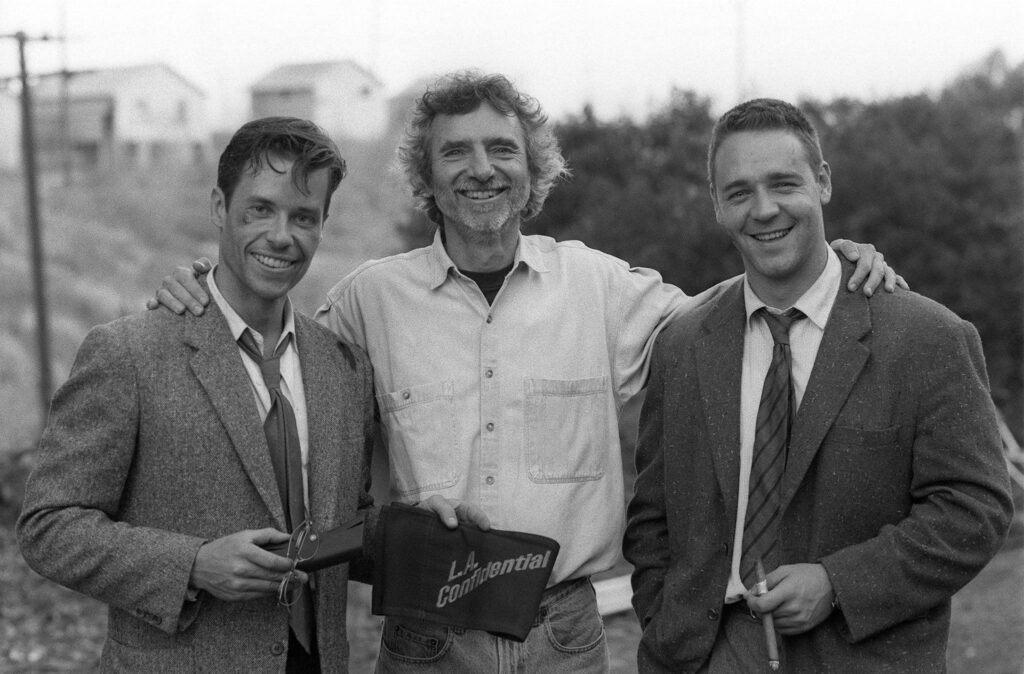 Moreover, both works are first-class examples of the art of the film score, and both stand as great compositions that can, and no doubt will be, enjoyed in their own right for a very long time to come.
Did you enjoy this article about Jerry Goldsmith's score?
Let us know in the comment section below! You can read more of our articles here.
Please join us on social media on Facebook, Instagram, Tik Tok and Twitter. We really appreciate all the likes, shares, retweets etc., and we would love to hear from you and continue the wonderful celebration of all things cinema on these platforms.
If you love to watch videos on YouTube, then please subscribe to our channel here. There's lots of fun and informative videos uploaded that we hope you will enjoy!
We have a passion for movies and aim to produce entertaining and informative movie-related content. It certainly is a lot of hard work, but we love films so much that it's worth all the effort. We have to keep the lights on and make sure we have plenty of caffeine to keep all of the articles, videos and social media posts coming, so if you like our work, then please consider supporting us at Buy Me A Coffee here. You can also become a More Movies patron on Patreon here.
To help support us here at More Movies, we do use advertising in a few places, so we appreciate it if you do not use AdBlockers on our site, as this helps keep a few pennies trickling in. We also utilise affiliate links throughout the site, usually to help guide our readers to places to stream, rent or buy the movies we talk about. One of the biggest sources for movies online is Amazon Prime Video, where you can stream over 18,000 films. If you are interested in Prime and haven't signed up yet, you can get a 30-day free trial via this affiliate link, which helps support us too.