He's tough, uncompromising in his vision and he's directed some of the most iconic films of the modern era, making Chicago-born filmmaker William Friedkin one of the most important voices of the so-called New Hollywood period. Not knowing what he wanted to do as a career, the young Friedkin was advised to go and see Citizen Kane (1941) by a trusted friend, the film made such a big impression on him he claims he watched Orson Welles' classic five times in a row, emerging from the movie theatre with an ambition to become a great filmmaker himself.
Various other key influences followed in the form of Michelangelo Antonioni, Kaneto Shindo and Costa-Gavras whose film Z (1969) inspired Friedkin to shoot fiction in a documentary style, which was a relatively new idea in the 1960s, pioneered by Godard and the other alumni of the French Nouvelle Vague (New Wave).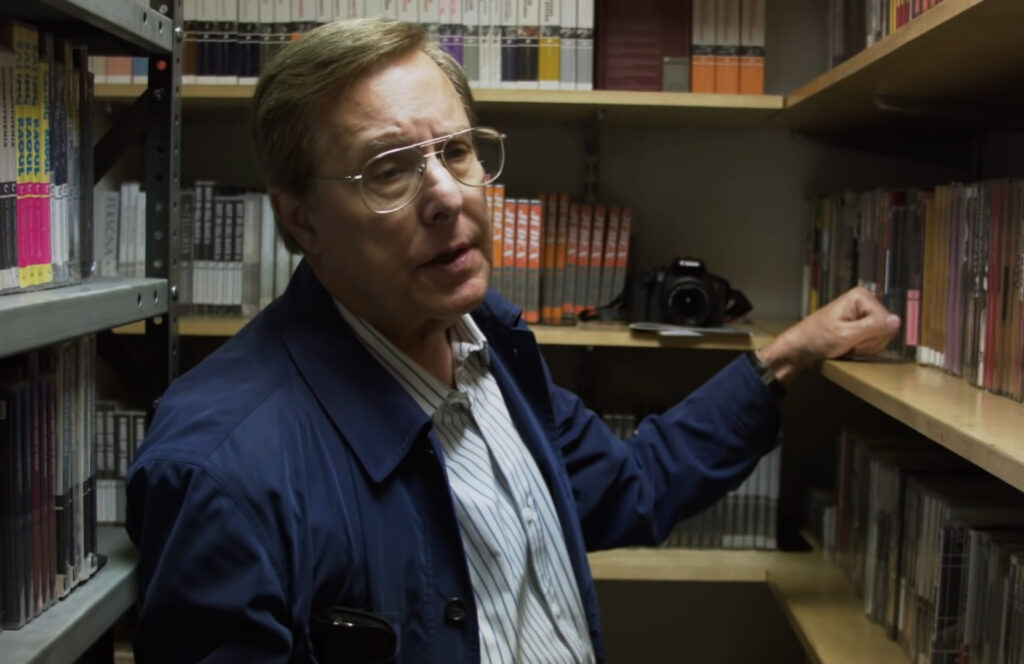 "Style is something that's extremely important, but it must grow naturally out of who and what you are and what the material calls for. It cannot be superimposed."

William Friedkin
His early work in documentary films gave him a good foundation for what was to come and in the 1970s, Friedkin directed The French Connection and The Exorcist (see below), two of the most iconic films of that period, both of which have gone on to be recognised as some of the most important American films to ever be produced.
Not shy of controversy, William Friedkin is outspoken and dictatorial when it comes to his own output. His contributions have become much fewer in recent years and his best work is probably now behind him. However, he is a master filmmaker and a scholar of the art form, so here we list our personal favourite Friedkin movies in chronological order…
1. The French Connection (1971)
The French Connection is one of the first break-through Hollywood films to utilise the realistic, documentary style. The choice to shoot fiction as if it were really happening creates an authentic aesthetic and is very effective at immersing the audience in the moment and enabling a strong suspension of disbelief when executed well.
This tough, New York crime story was loosely based on actuality, the main characters being inspired by real events, although the film does take the story in different directions and is not a biopic in the true sense of the word. Starring Gene Hackman and Roy Scheider as a couple of hard-nosed NYC cops, this movie is fast-paced, frenetic and bore a new ideal in terms of police chase, crime thrillers.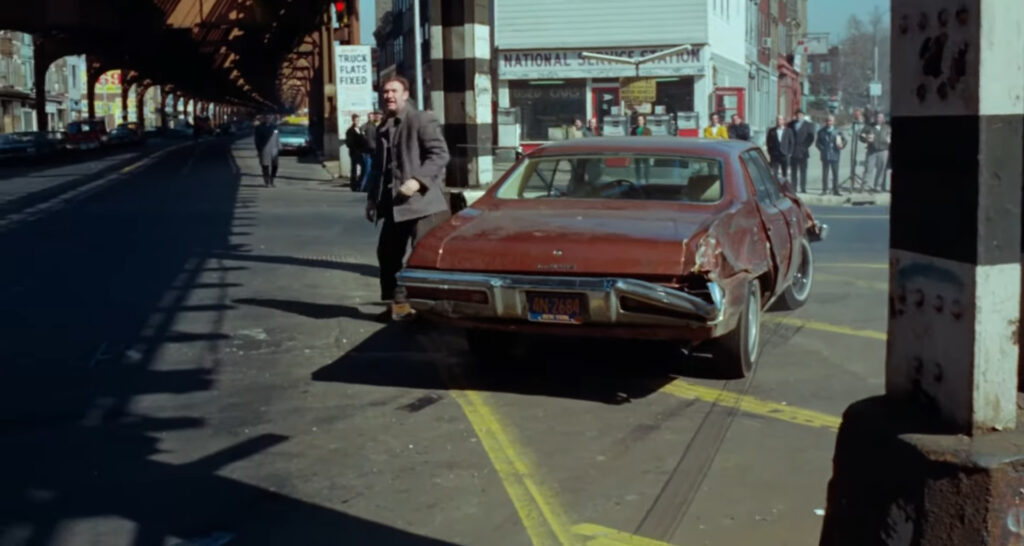 With a background in documentary films, William Friedkin was able to utilise this style of filmmaking wherein the camera is moving with the action, attempting to capture everything as it happens, as if reacting to events spontaneously. This style was a lot cheaper to produce and gave Friedkin the gritty realism he was looking for. The budget for the film was $1.8 million and it grossed $75 million world-wide.
It also went on to win Academy Awards for Hackman as Best Actor and William Friedkin as Best Director as well as Best Picture, Best Screenplay and Best Film Editing. Hackman and Friedkin did not get along during the shoot, both strong personalities clashing and artistic differences being the cause of the rift, however the film arguably launched the careers of both men and can be considered amongst their finest work.
2. The Exorcist (1973)
Possibly the best known and certainly most infamous horror film ever made, The Exorcist is iconic the world over. In the film a young girl is possessed by a demon and an attempt to free her from this evil is in the hands of two catholic priests. Primarily taking place in one location, the majority of the film is shot inside the girl's bedroom and contains some of the most frightening and incredible special effects ever committed to film.
Starring Max Von Sydow as Father Merrin, Damien Miller as Father Karras and 14-year-old Linda Blair as Regan MacNeil, The Exorcist is based on the 1971 novel of the same name by William Peter Blatty. The film also stars Ellen Burstyn and Lee J. Cobb.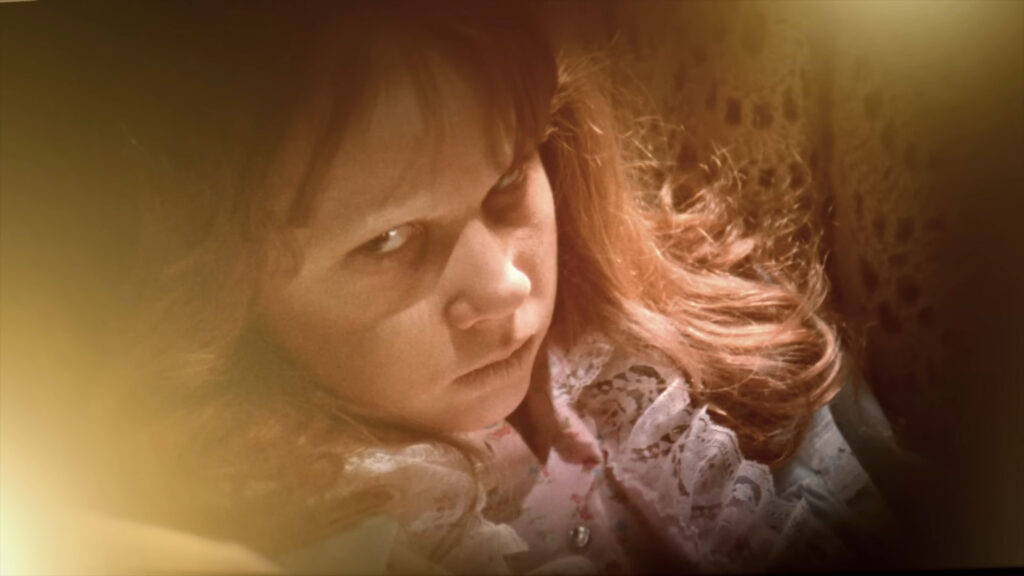 With a rousing, evocative score and a ground-breaking sound design, this film does not only look amazing, it also assaults the ears with a myriad of furtive nuances, each intensifying the chilling experience. Even now, in the modern age of special effects, The Exorcist can hold its head up (and twist it round 360 degrees) and be recognised as one of the most accomplished feature films ever made.
Horror is often (and wrongly) maligned as a sub-standard genre, one which the scholars may look down their nose at and dismiss as excessive, lurid and base. This is a film that refuses to be dismissed and demands to be taken seriously. A work of masterful genius, William Friedkin's horror movie is a defining moment in cinema history. A much bigger $12 million budget here produced an even bigger return by way of a $441 million box office. People love to be frightened from the comfort of a cinema screen.
3. Sorcerer (1977)
Based on the 1932 novel Le Salaire de la peur by French author Georges Arnaud, Sorcerer is an intense adventure film in which four disparate strangers are brought together by fate and tasked with transporting two truckloads of highly volatile cargo over, through and across the most course and challenging terrain imaginable.
On top of this they must deal with each other's egos and motives whilst struggling with their own inner-demons, psychological trappings and fears. Often considered to be a remake of the original French adaptation The Wages of Fear, 1953 (English translation), this film has a more modern and cerebral approach to the materials themes and is considered by many to be one of the most intense and gripping cinematic experiences ever produced.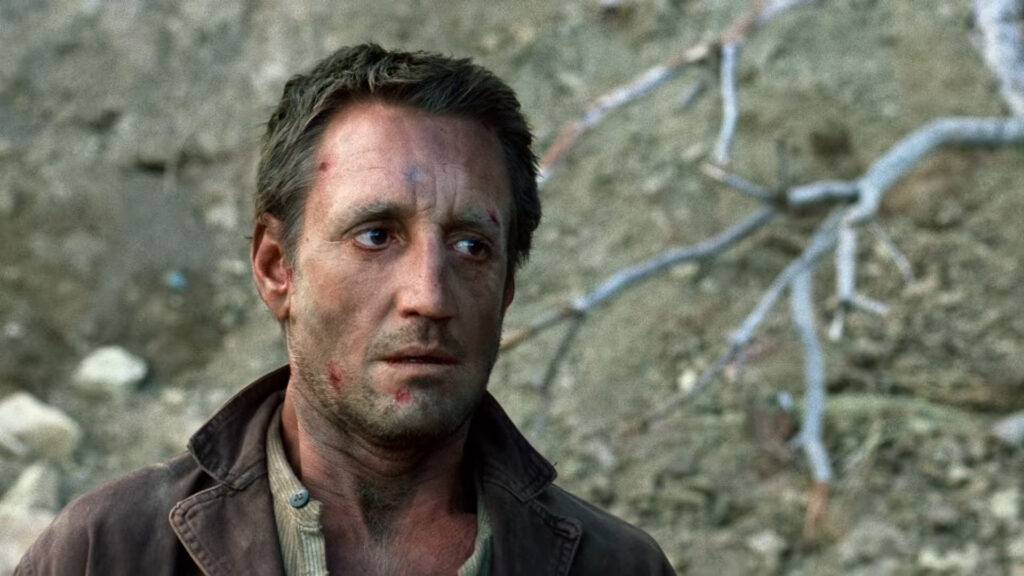 Unfortunately, this film was released just a week before the original Star Wars film which of course eclipsed everything on the entire planet for the rest of that year and unfortunately, Sorcerer became buried. It was a financial flop and therefore dismissed by hacks as a failure by Friedkin. Poor box office returns and critical despatches aside, this movie has survived. Just like the characters themselves, particularly that of Jackie Scanlon played by Roy Scheider, the film has held together despite the immense odds against it.
In recent years there has been a restoration and clean-up of the original print which saw a limited theatrical release and though I cannot attest, I imagine the experience of seeing this punishing film on the big screen would be unforgettable and an incredible joy. Here's hoping it comes around again. Until then, see it at home and be marvelled at how well Friedkin builds the tension to a feverish cold sweat, par excellence.
4. To Live and Die in L.A. (1985)
In the 1980s Friedkin made one of the most exciting and fast-paced neo-noir action crime thrillers ever! To Live and Die in L.A. stars William Petersen in his breakout role as Secret Service Agent Richard Chance. After his partner is killed by a dangerous counterfeit ring, Chance becomes the archetypal crazed-cop, obsessed with the chase and nailing his targets, doing whatever it takes to get the job done.
In a way, this film mirrors the aforementioned The French Connection in that the main protagonist Chance shares many traits of his counterpart Popeye Doyle. Both are men that go way above and beyond their pay grades in order to fulfil their lust for vengeance and justice.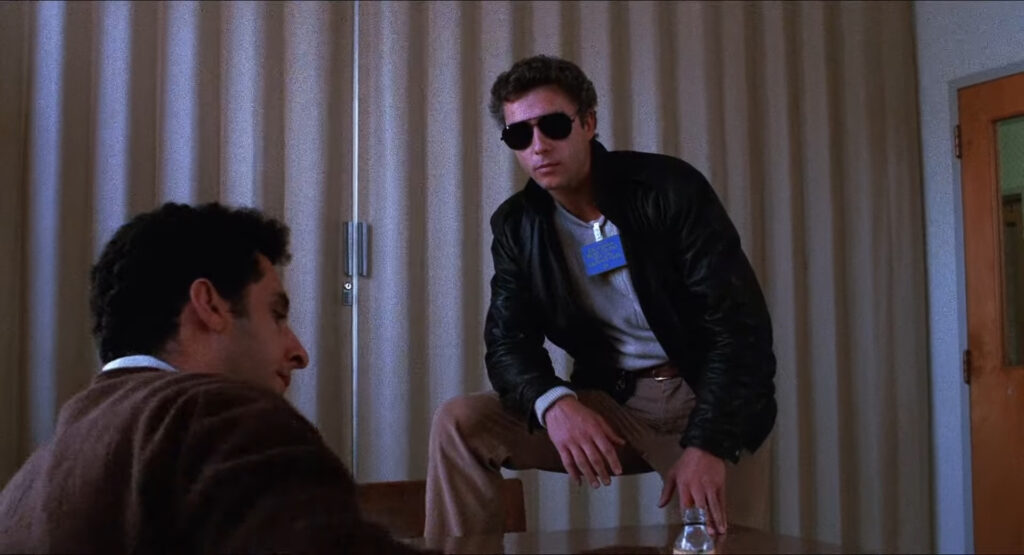 Whereas The French Connection was shot in a very hand-held and cinema verite fashion, To Live and Die in L.A. is the very antithesis of this form. The cinematography is fluid, well-framed and an integral part of the films aesthetic appeal. The action is incredible with the camera never stopping in one place for very long; this is a movie that rarely stops for a breather.
Friedkin is on top of his game here, having already produced some of the best movies ever made; this is the work of a master filmmaker at the height of his powers, having a lot of fun. There is another great performance from Willem Dafoe in his breakthrough role as badass counterfeiter and artist Rick Masters. If you have never seen this one before, prepare to be fired-up, excited and shocked by this unique and underrated movie. Friedkin subverts the genre and audience expectation by indulging his love of the French New Wave.
Check out our discussion about this film here.
5. Killer Joe (2011)
In recent years William Freidkin has produced much less work and some of his more contemporary films do not match up to the very high standard of the ones we have already covered here. One exception is Killer Joe, an adaptation of a play of the same name by Tracy Letts. The film stars Matthew McConaughey and Emile Hirsch alongside Juno Temple, Gina Gershon and Thomas Haden Church.
A black comedy, firmly rooted in the seedy settings of a Southern-gothic crime noir, this film stays faithful to the source material in that it is firmly about the character's interactions. The story revolves around a young and desperate guy named Chris who hires a dangerous hitman to kill his mother in order to collect the $50,000 life insurance, which will cover the cost of the hit and pay off his encroaching debts. But many the slip twixt a cup and a lip and poor Chris ends up in the middle of a deadly shitstorm.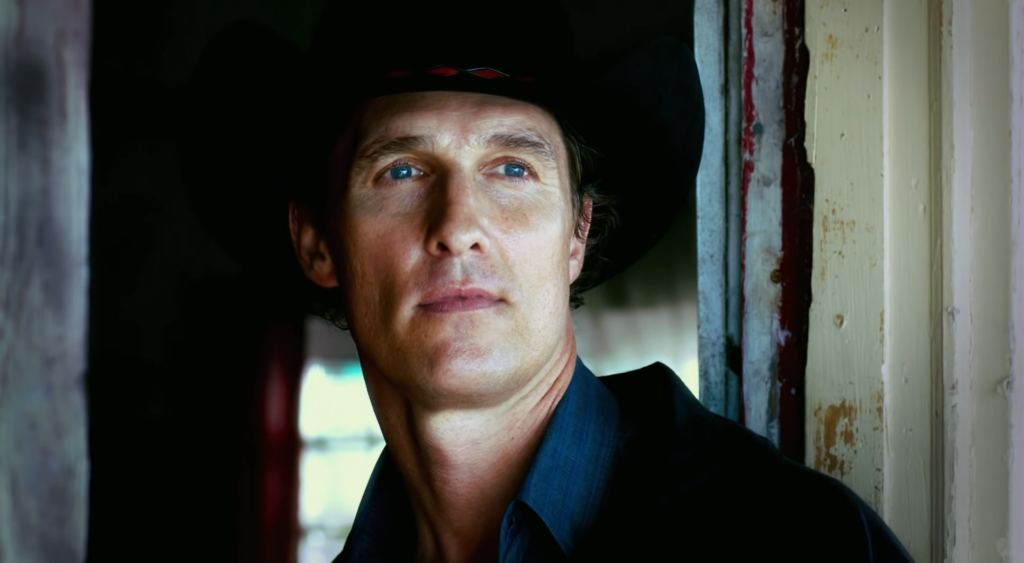 The performances here are all excellent with McConaughey bringing a very ominous and palpable quietness to the central villain. Once you settle in to Killer Joe it's hard to look away, even though you may want to in certain scenes. If this is a comedy, it is the blackest of black comedies. I have to admit, I didn't laugh very much, if at all. But don't let that stop you watching this underestimated work from Friedkin.
This film is a testament to the filmmaker's range and mud in the eye to those that thought of him as burned-out and no longer capable of delivered high quality and notable work. Here he directs the actors towards the excellence they achieve, despite all of the characters dysfunction and depravity, it never feels forced or cartoonish. This is a film that deserves to be seen at least once and will definitely entertain fans of Friedkin's other work and film aficionados who have yet to get this one under their belt buckles.
So that's our Top 5 William Friedkin films!
Think we've missed any out, or not included your favourite William Friedkin movie? Then let us know in the comments below.
You can read more of our articles here.
Please join in 'the conversation' with us on social media on Facebook, Instagram, Tik Tok and Twitter. We really appreciate all the likes, shares, retweets etc., and we would love to hear from you and continue the wonderful celebration of all things cinema on these platforms.
If you love to watch videos on YouTube, then please subscribe to our channel here. There's lots of fun and informative videos uploaded that we hope you will enjoy!
We have a passion for movies and aim to produce entertaining and informative movie-related content. It certainly is a lot of hard work, but we love films so much that it's worth all the effort. We have to keep the lights on and make sure we have plenty of caffeine to keep all of the articles, videos and social media posts coming, so if you like our work, then please consider supporting us at Buy Me A Coffee here. You can also become a More Movies patron on Patreon here.
To help support us here at More Movies, we do use advertising in a few places, so we appreciate it if you do not use AdBlockers on our site, as this helps keep a few pennies trickling in. We also utilise affiliate links throughout the site, usually to help guide our readers to places to stream, rent or buy the movies we talk about. One of the biggest sources for movies online is Amazon Prime Video, where you can stream over 18,000 films. If you are interested in Prime and haven't signed up yet, you can get a 30-day free trial via this affiliate link, which helps support us too.