Escape Room: Tournament of Champions (2021) is an action adventure horror film that was directed by Adam Robitel and stars Taylor Russell, Logan Miller and Deborah Ann Woll. It is the sequel to the 2019 movie Escape Room.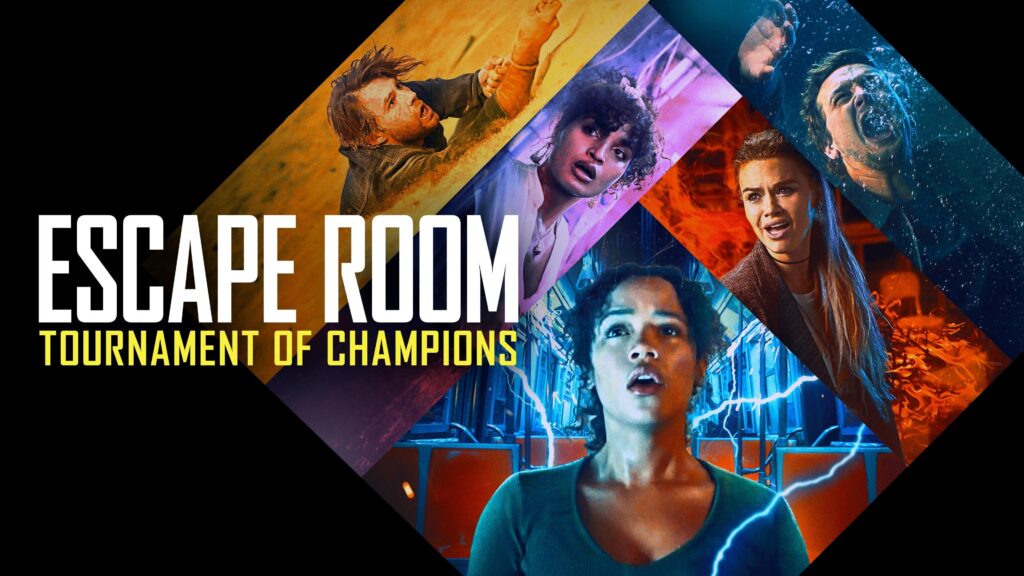 Picking up where we left off in the first film, we join Zoey and Ben, the survivors of the deadly escape rooms created by the Minos Corporation. They have decided to confront and take down the organisation and head to coordinates they discovered that lead to their head office in New York.
The pair find the headquarters derelict and are then accosted by a vagrant who steals Zoey's necklace as they fall into a subway train. However, this is all a trap, and the subway car separates from the rest of the train, plummeting them to a remote station. Locked inside the car, they realise they are with a group of previous winners of other escape rooms and that this is a tournament of champions. The games begin in the car, where they are tasked with working out the deadly puzzle once more before being pulled from room to room until, as Minos anticipates, there is only one survivor left.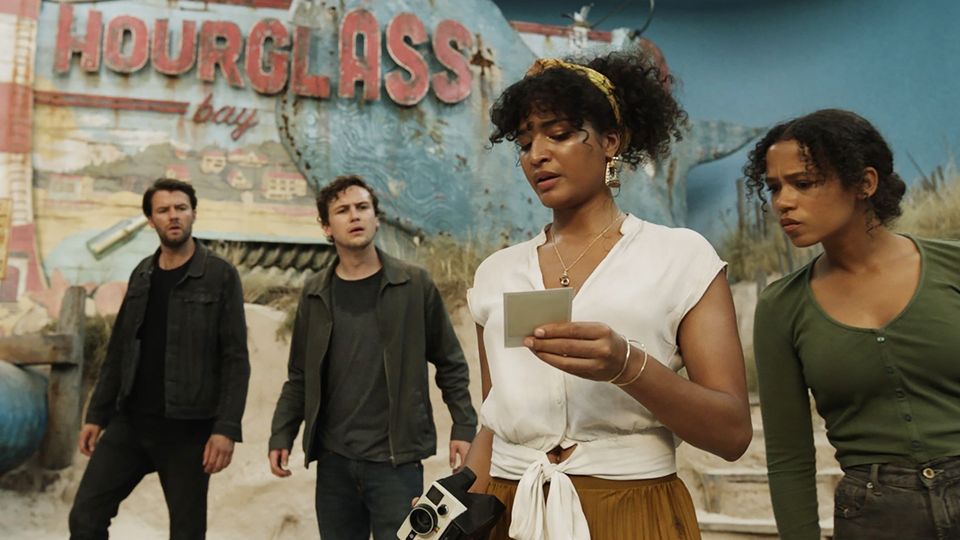 But this is a trope that has been used countless times in films. The most obvious example people think of is the Saw (2004) films, where the serial killer John Kramer traps victims in "tests" or "games". There is also the Cube series, a cult classic that is one of my favourites, where victims are trapped in the titular Cube as they cross industrialised cube-shaped rooms, some of which are rigged with various traps designed to kill.
You can even link in The Final Destination franchise here, where there is a paranormal plan for the victim's demise, and the "players" try to cheat death itself. But, as is mentioned in Escape Room, you can't cheat the game. Fans of classic cinema will also find the original inspiration for this kind of narrative in the classic film The Seventh Seal (1957).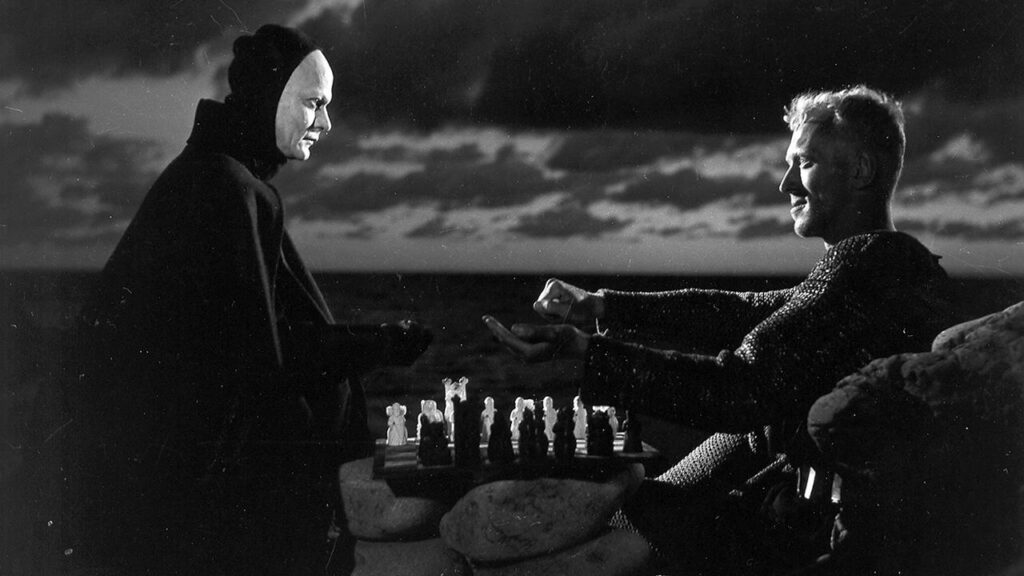 Of course, the idea of shadowy organisations in a dystopian future playing with people's lives, betting on death is a tale played out in films like The Running Man (1987), The Most Dangerous Game (1932), Battle Royale (2001) and The Hunger Games (2012).
If you are a fan of these kinds of films, if you like puzzles and traps and playing along with the story, then I think you will like both of the Escape Room movies. The high point of these films is the rooms, getting straight into the action, and this is where my contention arises with the film. The streaming version of the film is longer than the theatrical cut and contains more footage at the beginning and end, delving deeper into the backstory of who is behind the rooms.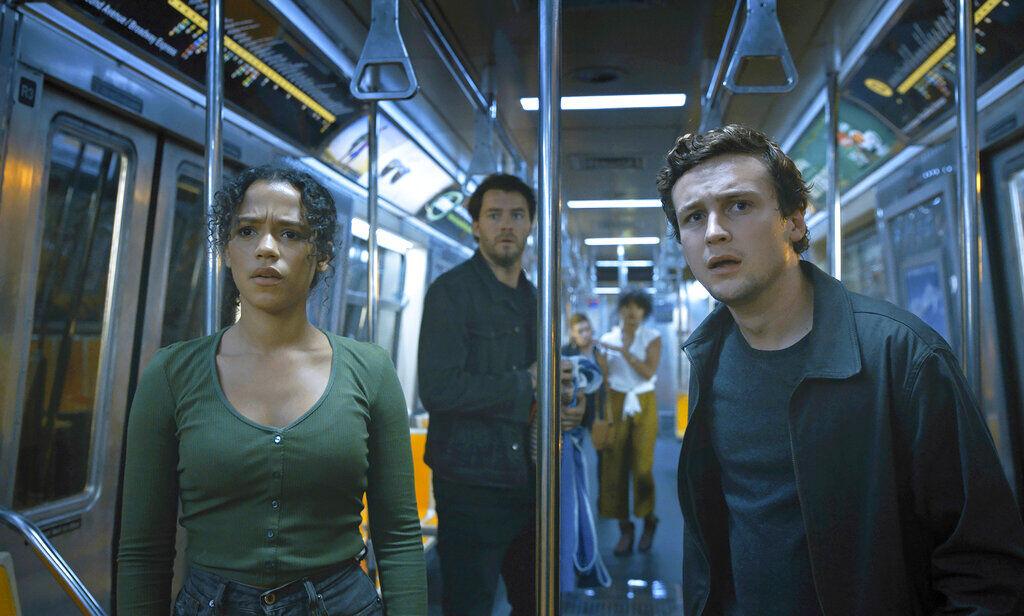 To put it simply, I don't care. In these films, I don't care who is behind the killing. We never find out in Cube (1998). In Final Destination (2000), death is invisible. In the first film, it's a shadowy organisation, and that's all you need to know. It's the old horror movie advice. What you don't show and leave up to the imagination is scarier than what you do.
The stars of the film are not the actors. It's not the plot. It's the rooms. Much like the appeal of the Final Destination films are the creative kills. This is where Escape Room: Tournament of Champions flourishes, in my opinion. The rooms are leaner and meaner than the first, with creative puzzles and beautiful looking set design from Edward Thomas and his team. Much like going to an actual Escape Room in real life, the rooms and themes are the appeal and the only thing that matters in these films, and in this particular case, it does deliver.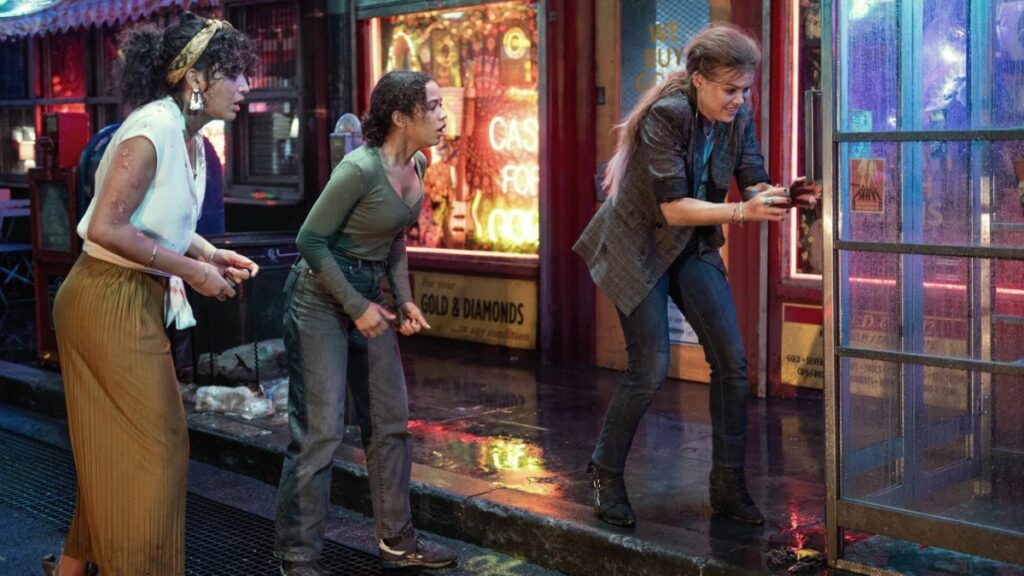 Escape Room: Tournament of Champions, much like the first film, isn't some groundbreaking movie, but it provides what it promises. The formula is adhered to for the most part. If you are a fan of these kinds of movies, it is terrific fun, with good enough acting, great effects, spectacular sets and teasing puzzles.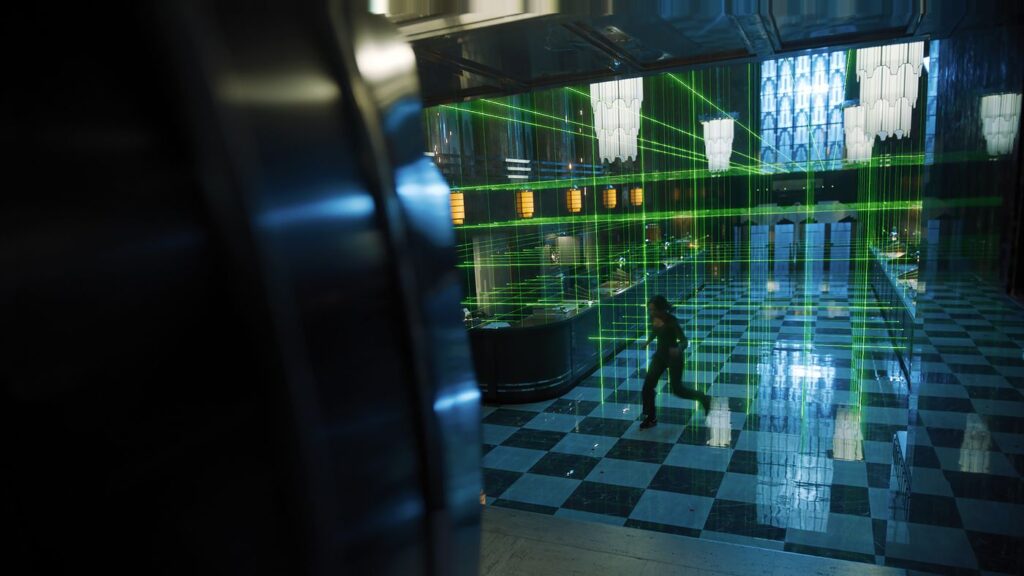 The plot is basic, but who cares. It could do with less exposition and more death and destruction in the rooms if you ask me. They've teased a more deadly sequel, so who knows what lies in store in the future.
Well, that's our review of Escape Room: Tournament of Champions
Did you enjoy Escape Room: Tournament of Champions? What did you think of our review? Let us know in the comments!
You can read more of our reviews here.
Please join us on social media on Facebook, Instagram, Tik Tok and Twitter. We really appreciate all the likes, shares, retweets etc., and we would love to hear from you and continue the wonderful celebration of all things cinema on these platforms.
If you love to watch videos on YouTube, then please subscribe to our channel here. There's lots of fun and informative videos uploaded that we hope you will enjoy!
We have a passion for movies and aim to produce entertaining and informative movie-related content. It certainly is a lot of hard work, but we love films so much that it's worth all the effort. We have to keep the lights on and make sure we have plenty of caffeine to keep all of the articles, videos and social media posts coming, so if you like our work, then please consider supporting us at Buy Me A Coffee here. You can also become a More Movies patron on Patreon here.
To help support us here at More Movies, we do use advertising in a few places, so we appreciate it if you do not use AdBlockers on our site, as this helps keep a few pennies trickling in. We also utilise affiliate links throughout the site, usually to help guide our readers to places to stream, rent or buy the movies we talk about. One of the biggest sources for movies online is Amazon Prime Video, where you can stream over 18,000 films. If you are interested in Prime and haven't signed up yet, you can get a 30-day free trial via this affiliate link, which helps support us too.