There are many lists out there that contain some of the worst films ever made, that for one reason or another, are still incredibly popular despite getting horrible reviews and being thought of as total trash. You will see entries such as The Room (2003), Batman and Robin (1998) and Mac & Me (1988) – cringeworthy? Yes. But all worthy of being placed in the category 'so bad, they're good'.
Well, we have compiled on our own shortlist of terrible, cringeworthy movies that are so awful that you'll just love watching them! Wehope our list will appeal to fans of awful cinema, each one guaranteed to make you cringe with disbelief. Presented here in no particular order, but I like to think we saved the best until last!
1. Cactus Jack / The Villain (1979)
Cactus Jack (or The Villain as it was called in the U.S.) is a comedy western that pays tribute to the Wile E. Coyote character from the Warner Brothers cartoons. With an all-star cast that includes Kirk Douglas, Ann-Margret and newcomer (at the time) Arnold Schwarzenegger. This slapstick-festooned farce was probably seen as a bad career choice by all three in hindsight.
It had a respectable director in Hal Needham who is known as the real-life Cliff Booth and for directing many screwball comedies starring Burt Reynolds including Smokey and the Bandit (1977), Hooper (1978) and The Cannonball Run (1981). Being a former stuntman, Needham loved to include lots of action in his films. So this one is peppered with zany prat-falls and calamitous collisions, often at the expense of poor old Kirk Douglas who at the time was nearly 60 years old.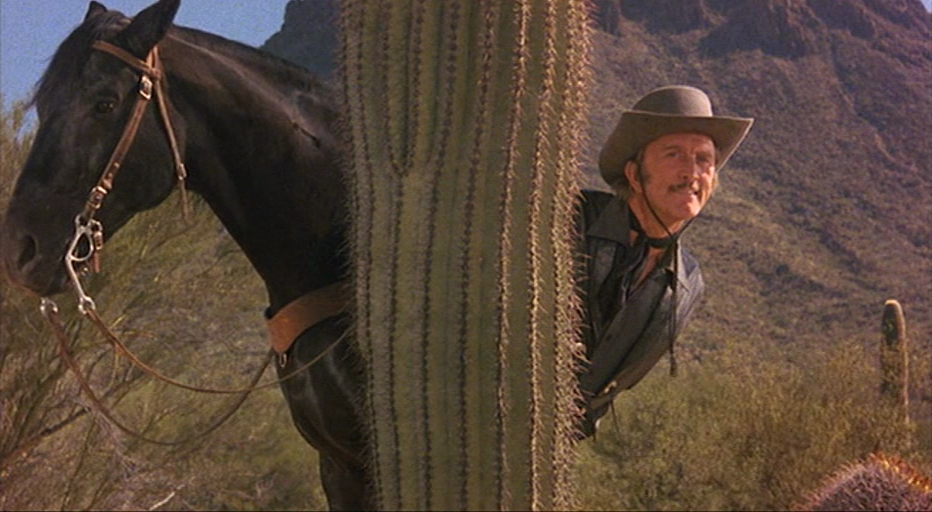 The laughs are cheap, thick and fast and the cringe is unavoidable. The costumes are outrageous and the plot is as thin as watered-down whiskey. The acting is generally pretty bad, with the exception of Douglas who does his utmost to maintain a level of professionalism. One does get the impression that he had a lot of fun shooting this movie!
Overall, Cactus Jack does have a lot of heart and a certain innocent appeal that will charm you into watching it through to the end. It is a loving tribute to Looney Tune cartoons with Kirk Douglas in the uneviable proxy-role of Wile E. Cayote!. Besides, what other chance do you get to see Arnie in a light blue, tight-fitting, kitsch 70's cowboy outfit!? Defintiely cringeworthy and also hilarious!
Cringe-o-meter Rating 89%
2. Sharknado (2013)
Is it a bird? Is it a plane? No, it's a great white shark hurtling towards you from the belly of a deadly tornado! There aren't many films that so unashamedly borrow from others like 2013's Sharknado does. Films like Jaws (1975), Twister (1996) and the Evil Dead II (1987) are all heavy influences that are combined to create a high-bred blend of action, comedy and chaos in this absolutely ridiculous film. If you give yourself over to it, despite the appalling plot, acting and special effects, you will be completely engrossed.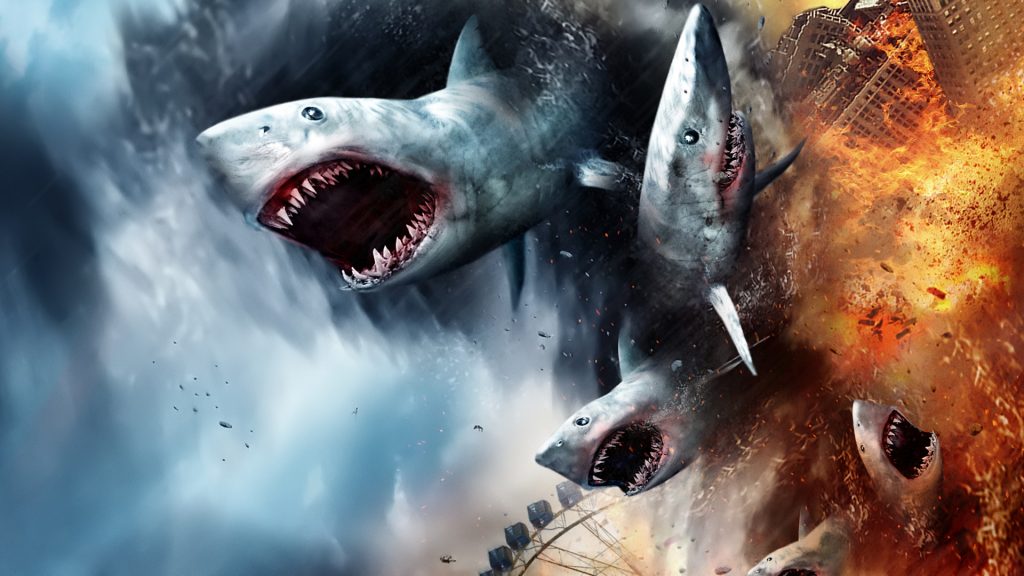 Starring Tara Reid (of American Pie) and John Heard (Home Alone), the story revolves around a group of people who attempt to survive a dreadful storm that engulfs L.A. and brings sharks with it, depositing them everywhere via waterspouts and giant waves. This disaster movie is next level and is so ridiculous you will be surprised at how this one ever got made in the first place. Spawning loads of terrible sequels, Sharknado should be in the collection of every serious fan of bad movies. In fact, get your teeth into the boxset for that extra strength cringe!!
Cringe-o-meter Rating 91%
3. Ewoks The Battle For Endor (1985)
This spin-off from the Star Wars universe was recently dropped from the canon after Disney took over. Do you think they are a little embarrassed by Ewoks The Battle For Endor? Inspired directly by Return of the Jedi (1983) all the action takes place on the forest moon of Endor, a place that is home to a tribe of stone-age, murderous teddy bears. When some hapless human visitors fall prey to a gang of space pirates, it's up to the Ewoks and friends to do what they do best and crush the bad guys with rocks, logs, arrows and anything else they can put their grubby little paws on.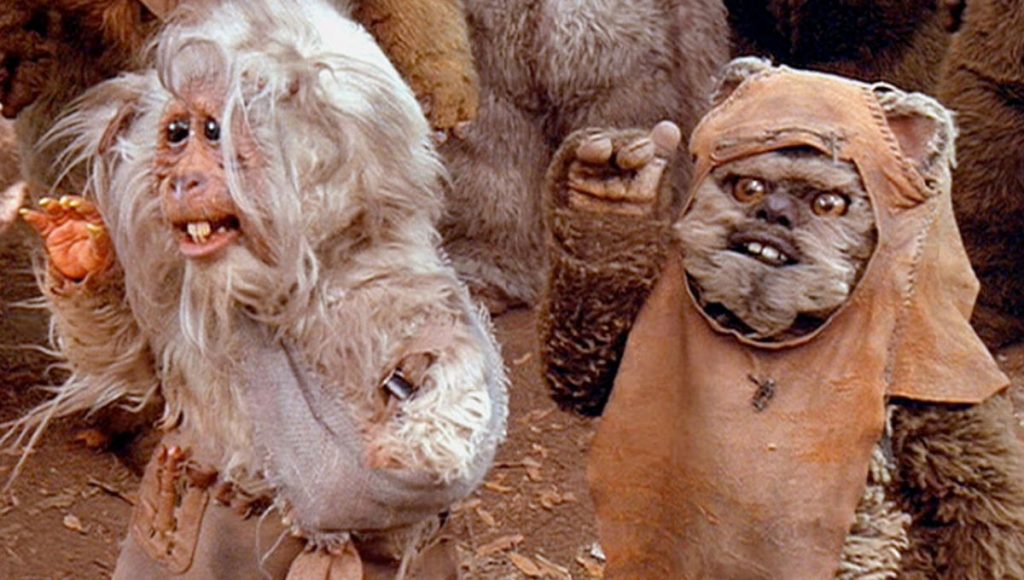 Starring Paul Gleeson (The Breakfast Club) and Wilfred Brimley (The Thing) alongside Warwick Davis who reprises his role as Wicket E. Warwick, it's hard to imagine what made the older two actors sign-on for the project. This film lacks the big budget of the previous Star Wars films and it shows. There's Ray Harryhausen-style stop-motion effects alongside some pretty ropey SFX that Industrial Light and Magic would be ashamed of. This of course, all adds to the experience and enjoyment.
Even the little Ewok costumes look a bit tired and tatty. But this adds to the cringey flavour and for those who love the Star Wars universe or just enjoy absolutely dreadful films, this spectacle of the bizarre is a total must-see.
Cringe-o-meter Rating (95%)
4. Freddy Got Fingered (2001)
Tom Green and Rip Torn star in Freddy Got Fingered, a maniacal and bizarre comedy about a father and son that goes to places you could never imagine. Made on the back of Tom Green's surge in popularity at the turn of the millennium, the abstract humour and in-your-face style is probably much too pungent for most viewers to endure. Green is let off the leash and brings to life some of the more depraved recesses of his imagination in a film that is essentially about a dysfunctional relationship between two uncompromising men.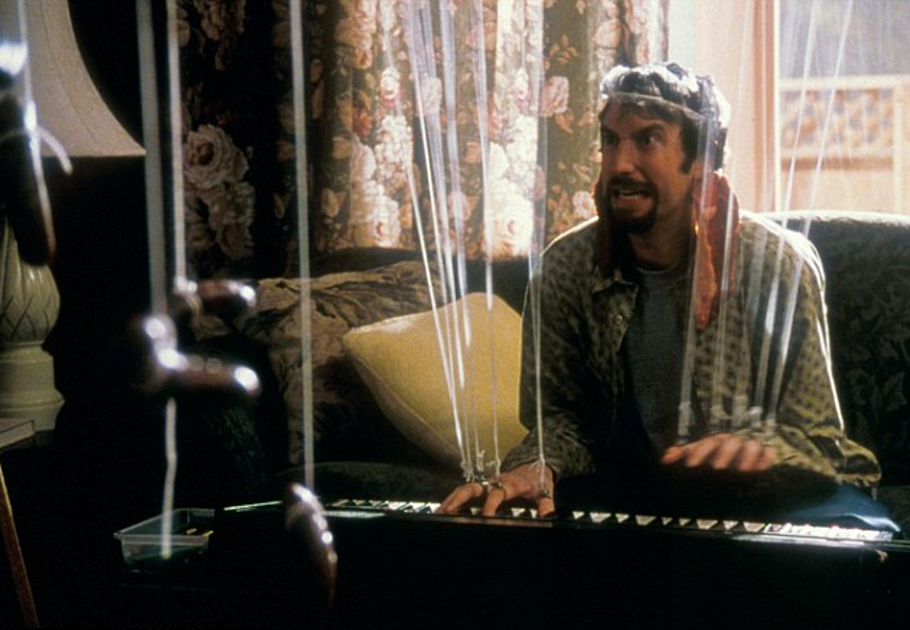 Panned by the critics upon release, FGF found a home in the rental market, swiftly becoming a cult-classic, popular with the slacker / stoner kids and fans of Green's surrealist approach to comedy. Watching this film requires an open mind and a very broad sense of humour. Just when you think Green can't go any further, he does and then he goes an extra mile or two. Worth watching if you enjoy seeing a newborn baby being swung around a maternity ward by it's umbilical cord! If you don't think this one is cringeworthy, just who the hell are you!?
Cringe-o-meter Rating 97%
5. Revenge of the Ninja (1983)
Possibly the best worst martial arts film ever made, Revenge of the Ninja is a excellent example of the Cannon ninja movies that were popular in the early to mid 1980s. Starring Shô Kosugi and literally nobody else you've ever heard of, ROTN is one of the funniest films I have ever seen. It is of course, not supposed to be funny at all.
The story revolves around a Japanese ninja warrior whose family is massacred at the start of the film, which forces him to flee Japan with his only surviving son and seek a new life in the U.S.A. The plot is ridiculous and develops into a highly predictable thread that can be likened to all the other cringe-inducing films in this genre.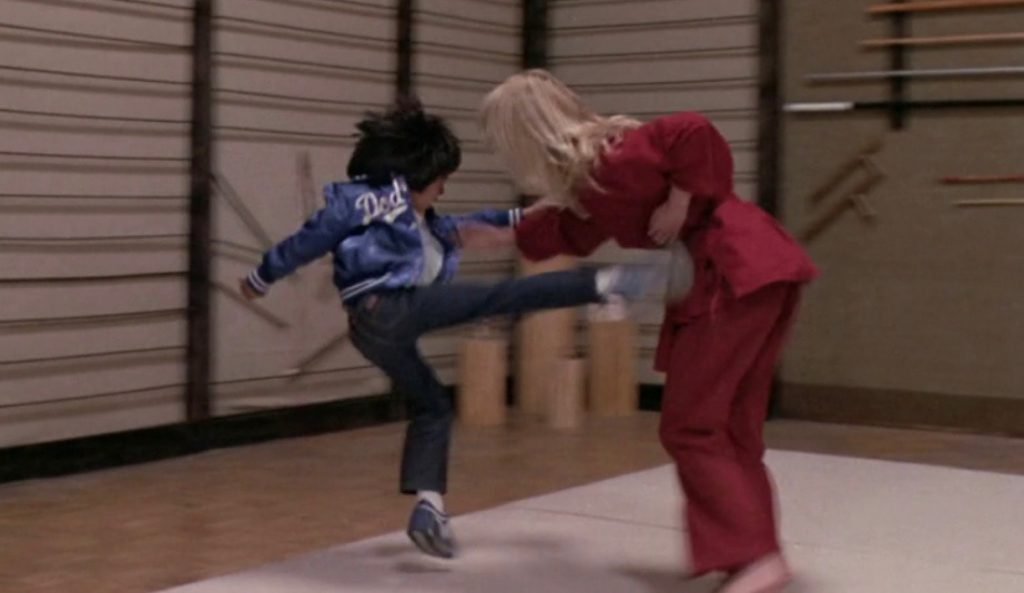 So, "what's so special?" I hear you say. The acting, the costumes, the special effects, the editing, the direction… they're all so bad that they are bordering on genius. In fact, legend has it that some people have died of laughter watching this movie. Kosugi was a martial arts master, who starred in a lot of ninja productions. His mastery of ancient Japanese weapons made him a go-to expert in these films.
Unfortunately, he was never likely to win an Academy Award for acting which makes it all the more fascinating to see him as the lead in this film. Ever seen an 8-year-old boy fight a fully grown woman? Press play and don't look back!
Cringe-o-meter Rating 110%
Even the trailers make you cringe! That's a wrap on Cringeworthy: 5 Films So Bad They're Good!
What do you think? How does this article rate on your cringeometer? Did we include your favourite bad film or miss it out? Let us know in the comments!
You can read more of our articles like this here.
Please join us on social media on Facebook, Instagram, Tik Tok and Twitter. We really appreciate all the likes, shares, retweets etc., and we would love to hear from you and continue the wonderful celebration of all things cinema on these platforms.
If you love to watch videos on YouTube, then please subscribe to our channel here. There's lots of fun and informative videos uploaded that we hope you will enjoy!
We have a passion for movies and aim to produce entertaining and informative movie-related content. It certainly is a lot of hard work, but we love films so much that it's worth all the effort. We have to keep the lights on and make sure we have plenty of caffeine to keep all of the articles, videos and social media posts coming, so if you like our work, then please consider supporting us at Buy Me A Coffee here. You can also become a More Movies patron on Patreon here.
To help support us here at More Movies, we do use advertising in a few places, so we appreciate it if you do not use AdBlockers on our site, as this helps keep a few pennies trickling in. We also utilise affiliate links throughout the site, usually to help guide our readers to places to stream, rent or buy the movies we talk about. One of the biggest sources for movies online is Amazon Prime Video, where you can stream over 18,000 films. If you are interested in Prime and haven't signed up yet, you can get a 30-day free trial via this affiliate link, which helps support us too.