Blade Runner (1982) is the science fiction neo-noir classic directed by Ridley Scott and based upon Philip K. Dick's 1968 novel Do Androids Dream of Electric Sheep.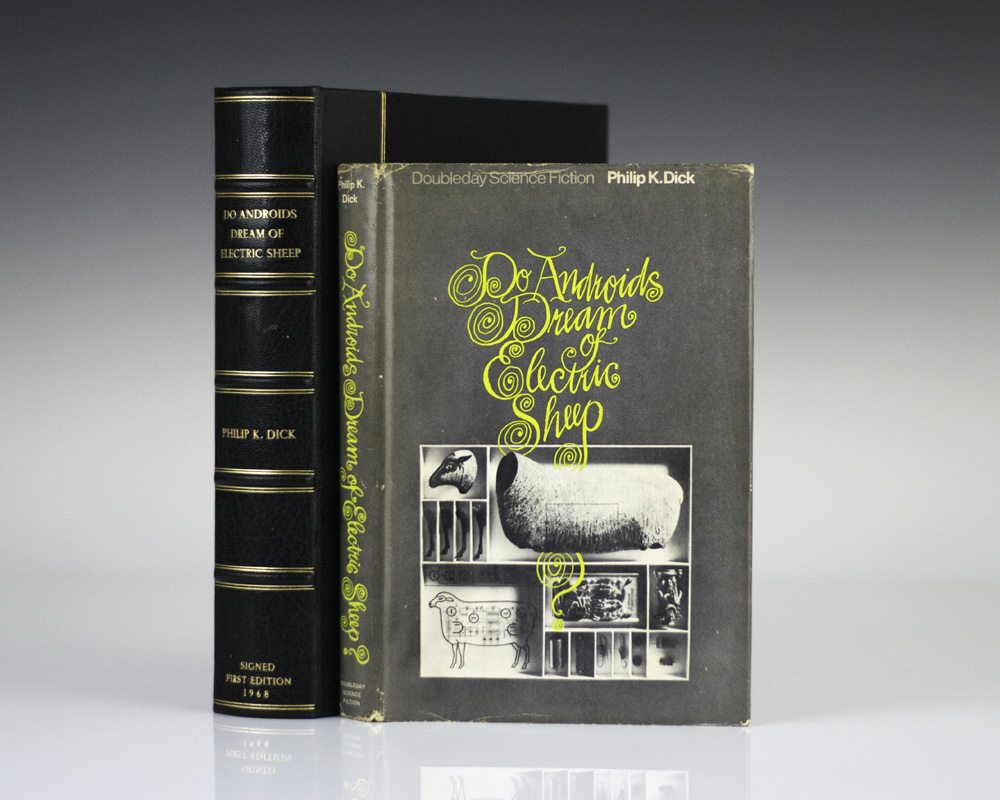 The film is set in a dystopian future version of Los Angeles in 2019. Synthetic humans known as replicants are bio-engineered by the powerful Tyrell Corporation to work in space colonies. When a fugitive group of advanced replicants led by Roy Batty, played by Rutger Hauer, escapes back to Earth, burnt-out cop Rick Deckard, played by Harrison Ford, reluctantly agrees to hunt them down. However, before starting the job, Deckard goes to the Tyrell Corporation headquarters and meets Rachel, a Replicant girl he must run tests on. Rachel is a replicant who believes she is human. CEO Eldon Tyrell explains that Rachel is an experiment who has been given false memories to provide an "emotional cushion".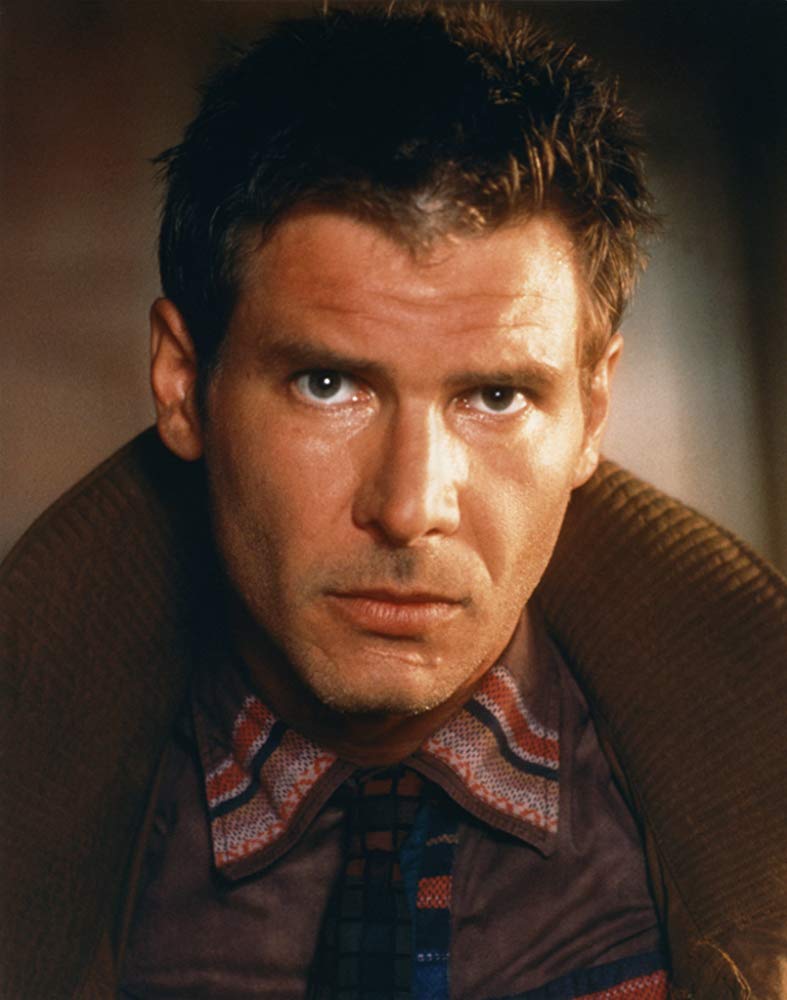 From here, Deckard goes out on the hunt for the replicants whilst also promising to protect Rachel against the wishes of the Corporation, as he has fallen for her.
Blade Runner is a science-fiction masterpiece and a neo-noir classic. The film's visual style was stunning for its time, and its remarkable mix of cyberpunk and dystopian elements has had an immeasurable influence on films ever since. Movies such as Ghost in the Shell (2017), The Fifth Element (1997) and The Matrix (1999) all have obvious nods towards Ridley's futuristic vision.
The story of Blade Runner's popularity is an interesting one. Upon its first release, it did not go down well at the box office, and many of the reviews were lukewarm at best. It was possibly misunderstood and has since been critically re-evaluated after the fact. The movie's cultural significance has since increased with audiences and critics alike. It's a story we hear of time and again throughout the history of cinema.
"a stylistically dazzling film noir set 37 years hence in a brilliantly imagined Los Angeles… Special effects and sheer virtuosity of the production will attract considerable attention but unrelenting grimness and vacuum at the story's center will make it tough to recoup reported $30 million budget, not to mention ad-promos costs. Critical reaction will probably vary widely."

Variety Review (1982)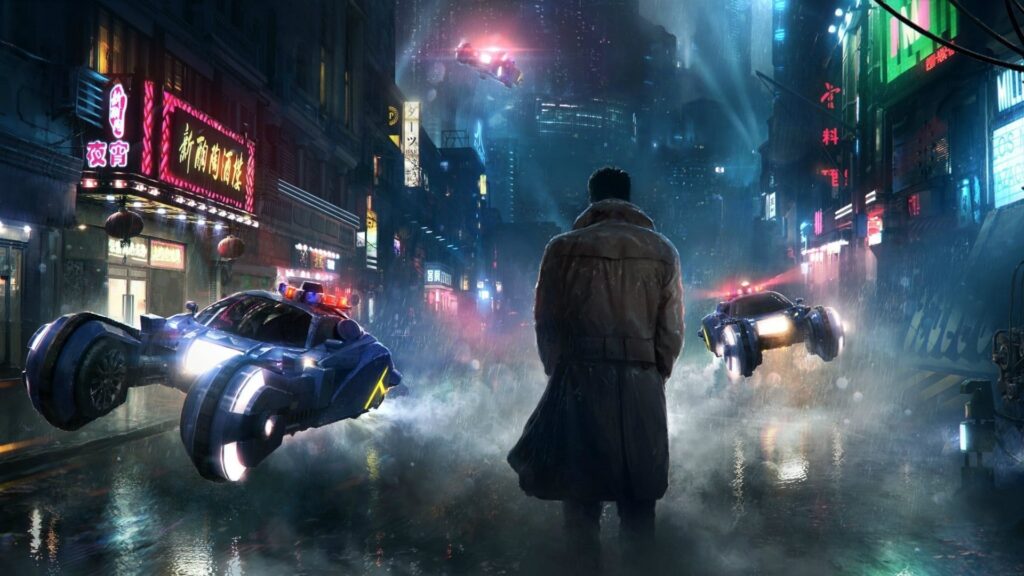 The notable difference with Blade Runner is that the cut that hit the cinemas in 1982 and the version people watch today is likely very different. There are supposedly eight different versions of the film and at least five distinctive ones you can watch – Warner Brothers in fact released a box set in 2007 that contained all five cuts. These are the Workprint, the U.S. Theatrical Cut, the International Cut, the Director's Cut and the Final Cut.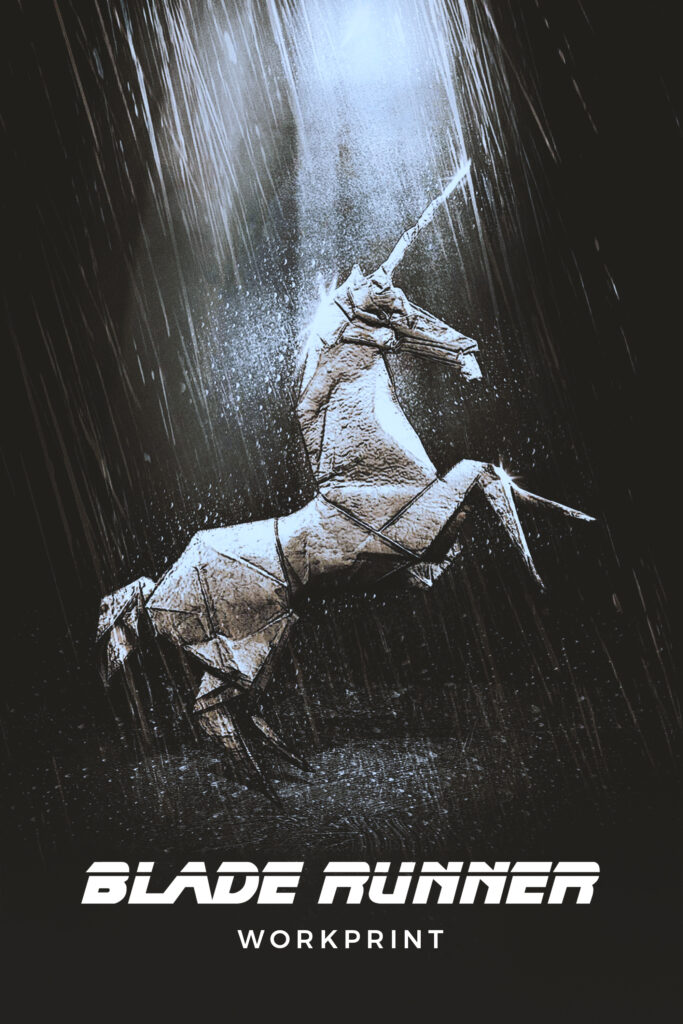 Now, there are plenty of differences scattered throughout these different edits that would take a whole lot longer to explain, and you can guess there's plenty of extra scenes omitted or added, more violence, alternate takes et al. But the key differences between the Theatrical Cut and the Final Cut that most people would see today is the removal of Deckard's voiceover, the reinsertion of a dream sequence halfway through the film and the removal of the studio-imposed happy ending, reverting to the originally intended conclusion.
It's interesting to wonder when a film has changed so substantially, is the critical praise for the original cut or a later cut that is modified, which in this case, is as the director intended it.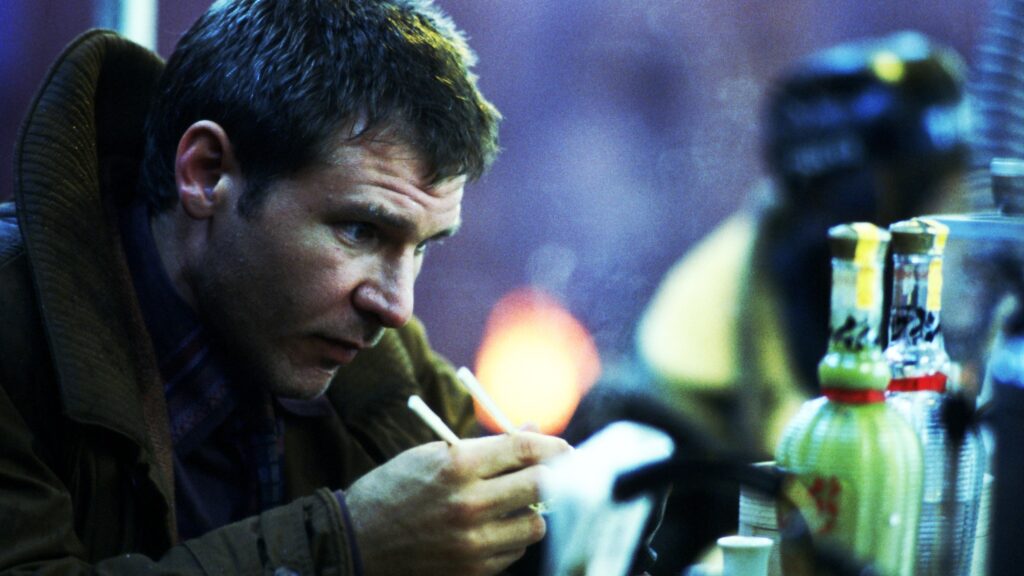 There are so many countless elements that make Blade Runner so well revered. The music, composed by Vangelis, fresh from his work on the award-winning Chariots of Fire (1981), creates a haunting synthesiser melody that is both reminiscent of classical music yet mirrors this dark futuristic vision.
The special effects, created non-digitally, were way ahead of their time and are recognised as some of the best ever achieved. It took many of the tools developed in recent years from Star Wars and Close Encounters of the Third Kind and elevated them to a whole new level.
But where Blade Runner really shines is the story and the subtextual interpretations of what the film is actually about. This movie is a postmodern symbol built upon mythological foundations. The ideological centre of the film is about recycling, pastiche, hyper-reality and crisis of identity. Everything is reused, and the "people" themselves are being replaced. The world is in a perpetual crisis, never escaping, looping through a patchwork of ideas and styles that are never grounded in anything tangible. Like the noir films of old, the story seems to be nihilistic. The future is hopeless and lost.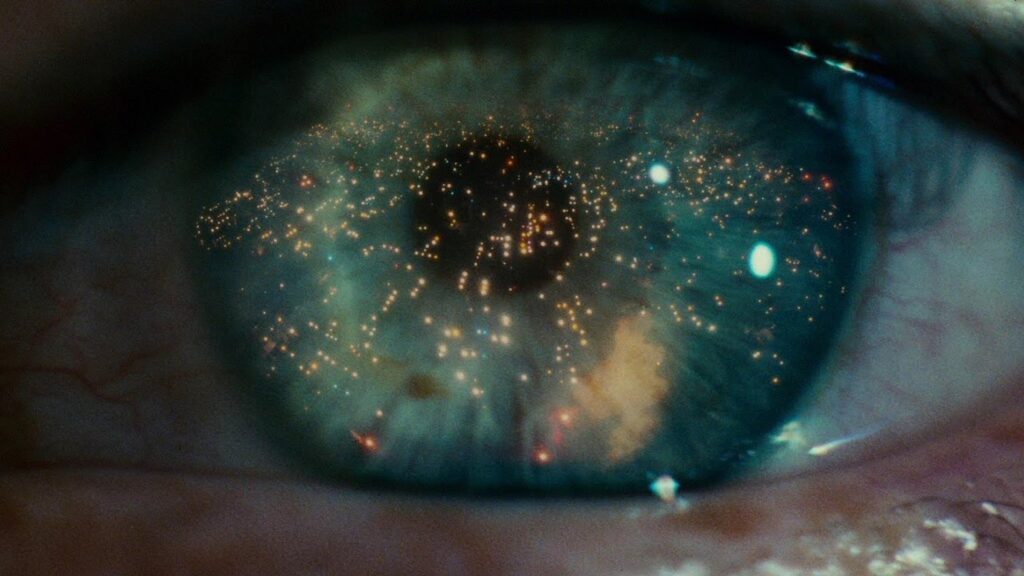 Many have said that the future predicted aesthetically in Blade Runner never came to pass. But some of the themes they are talking about have never seemed so relevant.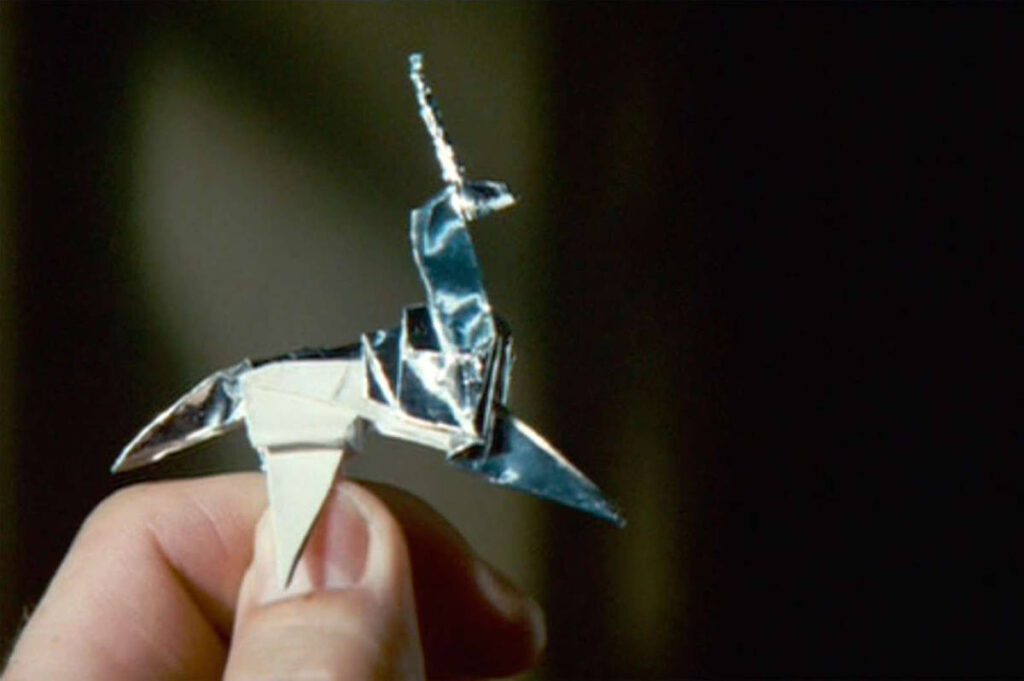 Well, that's our review of Blade Runner
Did you enjoy Blade Runner ? What did you think of our review? Let us know in the comments!
You can read more of our reviews here.
Please join us on social media on Facebook, Instagram, Tik Tok and Twitter. We really appreciate all the likes, shares, retweets etc., and we would love to hear from you and continue the wonderful celebration of all things cinema on these platforms.
If you love to watch videos on YouTube, then please subscribe to our channel here. There's lots of fun and informative videos uploaded that we hope you will enjoy!
We have a passion for movies and aim to produce entertaining and informative movie-related content. It certainly is a lot of hard work, but we love films so much that it's worth all the effort. We have to keep the lights on and make sure we have plenty of caffeine to keep all of the articles, videos and social media posts coming, so if you like our work, then please consider supporting us at Buy Me A Coffee here. You can also become a More Movies patron on Patreon here.
To help support us here at More Movies, we do use advertising in a few places, so we appreciate it if you do not use AdBlockers on our site, as this helps keep a few pennies trickling in. We also utilise affiliate links throughout the site, usually to help guide our readers to places to stream, rent or buy the movies we talk about. One of the biggest sources for movies online is Amazon Prime Video, where you can stream over 18,000 films. If you are interested in Prime and haven't signed up yet, you can get a 30-day free trial via this affiliate link, which helps support us too.