We've picked out 9 Powerful Movies About Motherhood for you to check out on Mother's Day. Whether you watch something with your Mother on this special day or want to see something different to celebrate, there is something here for everyone. We've picked out 9 hidden treasures that you may not have seen, that we think are well worth checking out. Whether you're in the mood for a hilarious comedy about a mother-daughter relationship or a tear-jerker drama about families, this list has something for every taste.
Mother's Day is an opportunity to celebrate the most important women in our lives. As we give thanks to our mums, it is an opportunity to reflect on the importance of maternal bonds and a mothers influences on our lives. Of course, one of the most powerful mediums to explore the themes of Mother's Day is by watching a film. Through the power of movies, we can explore the relationships that people have with their mothers and how that can differ for so many people aoround the world. So have a look below at our 9 powerful movies about motherhood to explore and honour these maternal stories on Mother's Day.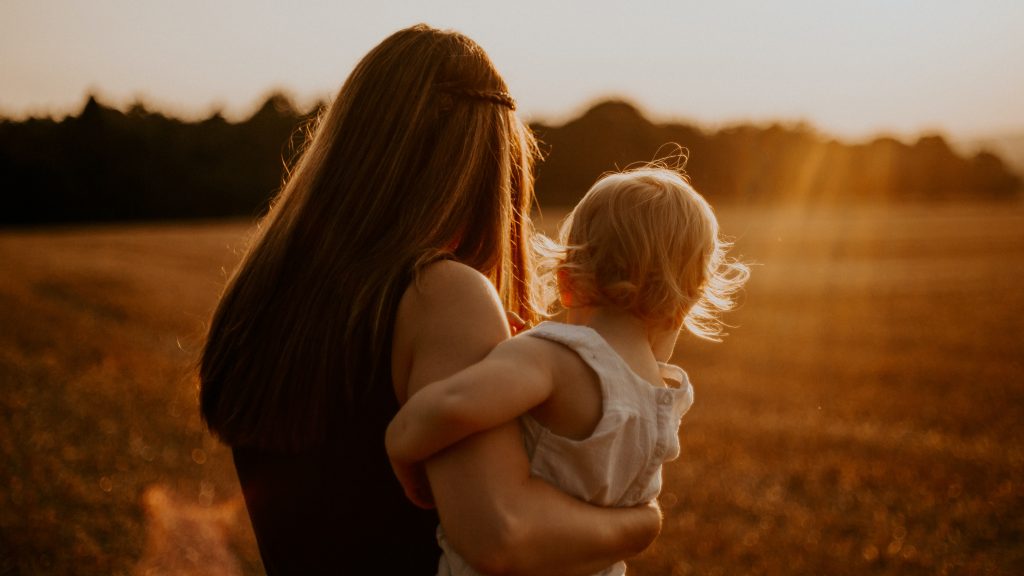 9 Powerful Movies about Motherhood
1. Terms of Endearment (1983)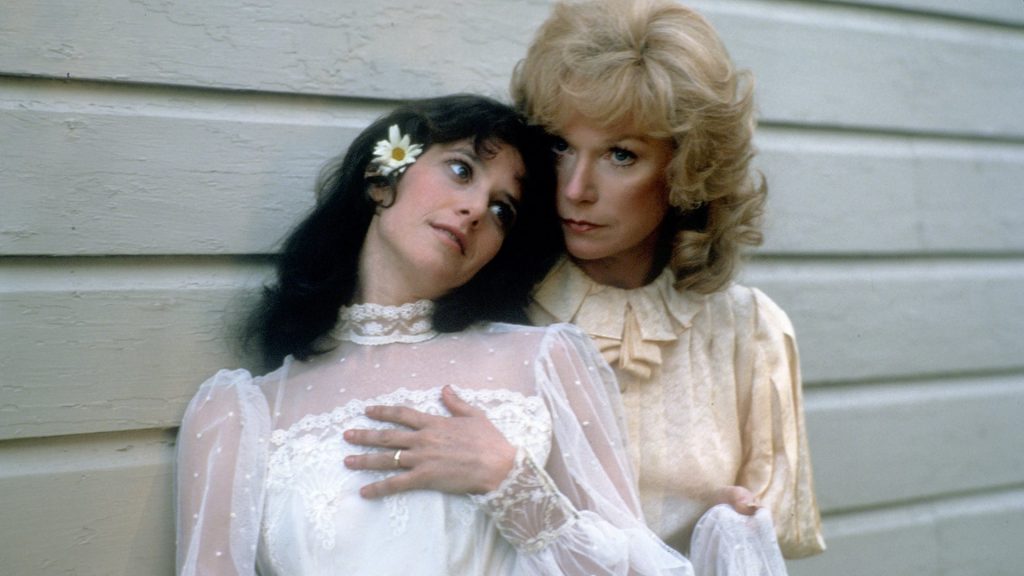 This film has one hell of a cast that includes (takes a deep breath)…. Shirley MacLaine, Jack Nicholson, Debra Winger, Jeff Daniels, Danny DeVito, John Lithgow and Albert Brooks! The story takes place over the course of thirty years and focuses on the relationship between a mother and her daughter. MacLaine plays Aurora, an ageing mum with a lot of life left to live.
Winger plays her daughter Emma who experiences relationship problems whilst growing up in suburban America. Written, produced and directed by Hollywood legend James L. Brooks, Terms of Endearment has laughs, excitement and its fair share of tears as we get to know these eclectic characters as they struggle with the passing of time and lots of life's challenges. This film is a modern classic from a now bi-gone era – the perfect addition to our list of 9 powerful movies about motherhood.
How to watch:
"Widow Aurora Greenway (Shirley MacLaine) and her daughter, Emma (Debra Winger), have a strong bond, but Emma marries teacher Flap Horton (Jeff Daniels) against her mother's wishes. When the marriage grows sour due to Flap's cheating, Emma eventually splits from him, returning to her mother, who is involved with a former astronaut (Jack Nicholson). Soon, Emma learns that she has terminal cancer. In the hospital, supported by Aurora, she tries to make peace with Flap and her children."
2. Lady Bird (2017)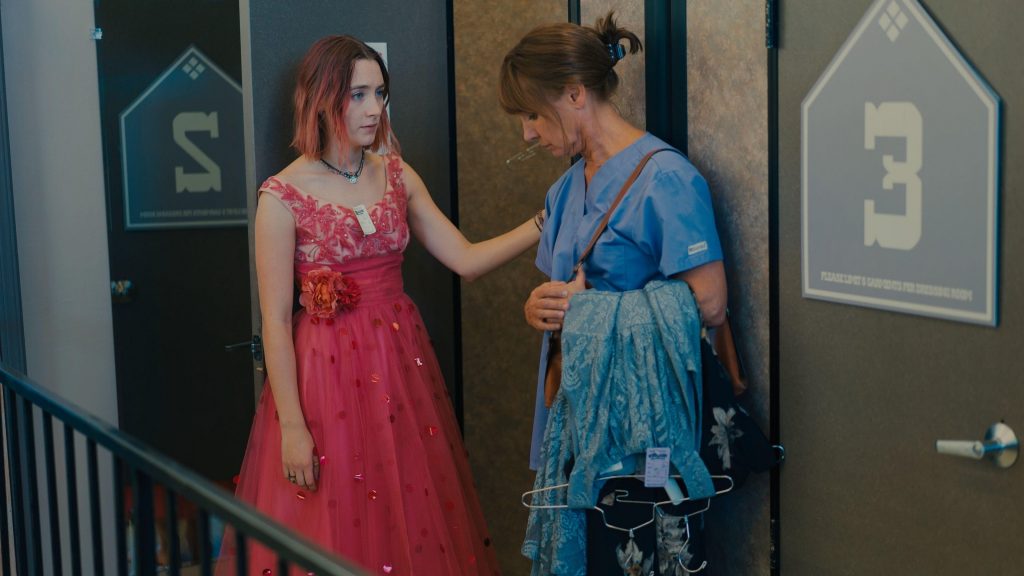 Lady Bird is a coming of age drama that explores the turmoil of adolescence with a fresh perspective. Saoirse Ronan stars as Christine, aka the titular "Lady Bird" and Laurie Metcalf as her mother joined by a cast that includes everyone's favourite young heart-throb, Timothée Chalamet. The performances are perfectly rendered nostalgic story which is an unflinching study of a strained maternal relationship. The insecurities on-screen lend authenticity to an all-too-familiar feeling of awkwardness which exists between young adults and their parents.
An excellent debut film from Greta Gerwig, this Golden Globe winner is one to check out and a bit of a modern classic, which is why it has made its way onto our list of 9 Powerful Movies about Motherhood. Highly recommended for fans of Ronan and Chalamet.
How to watch:
"Lady Bird McPherson, a strong willed, deeply opinionated, artistic 17 year old comes of age in Sacramento. Her relationship with her mother and her upbringing are questioned and tested as she plans to head off to college."
3. Freaky Friday (2003)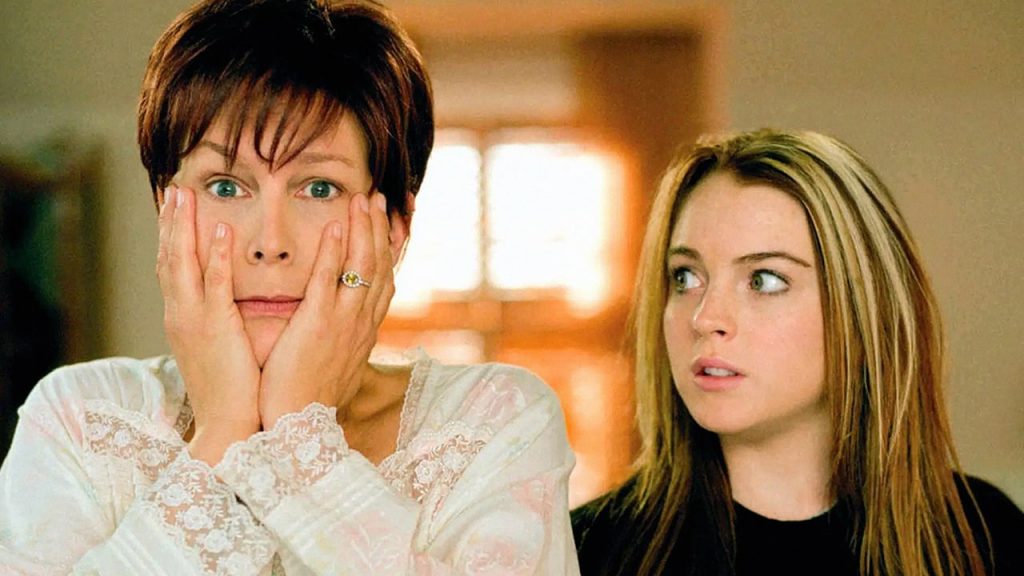 The argument usually goes that the original is often better than the remake when talking about movies. In this case, however, Freaky Friday from 2003 is much better than the original 1976 feature. This is mainly thanks to a much sharper script and hilarious performances from stars Jamie Lee Curtis and Lindsay Lohan. The premise is very well known in popular culture now. A mother and daughter swap bodies in their sleep due to some mystical forces; in this case, some fortune cookies from a Chinese restaurant. Whatever works, right!?
Swapping bodies leads to hilarious consequences as each of them have to experience a day in the other person's shoes. This leads to some memorable scenes that you are guaranteed to have fun watching. The show-stealer here is Curtis, who shows her comedic flare with gusto, perfectly capturing the mannerisms of a 15-year-old in her 44-year-old body. Lohan was at the beginning of her career here and was never better. It is cute and innocently funny and has some depth, as many Disney movies do. The subtext explores empathy and understanding within the mother-daughter dynamic. It's a fun one to put on and watch with your mum, if you are looking for something funny and light.
How to watch:
"Single mother Tess Coleman (Jamie Lee Curtis) and her teenage daughter Anna (Lindsay Lohan) couldn't be more different, and it is driving them both insane. After receiving cryptic fortunes at a Chinese restaurant, the two wake up the next day to discover that they have somehow switched bodies. Unable to switch back, they are forced to masquerade as one another until a solution can be found. In the process, they develop a new sense of respect and understanding for one another."
4. A Woman Under the Influence (1974)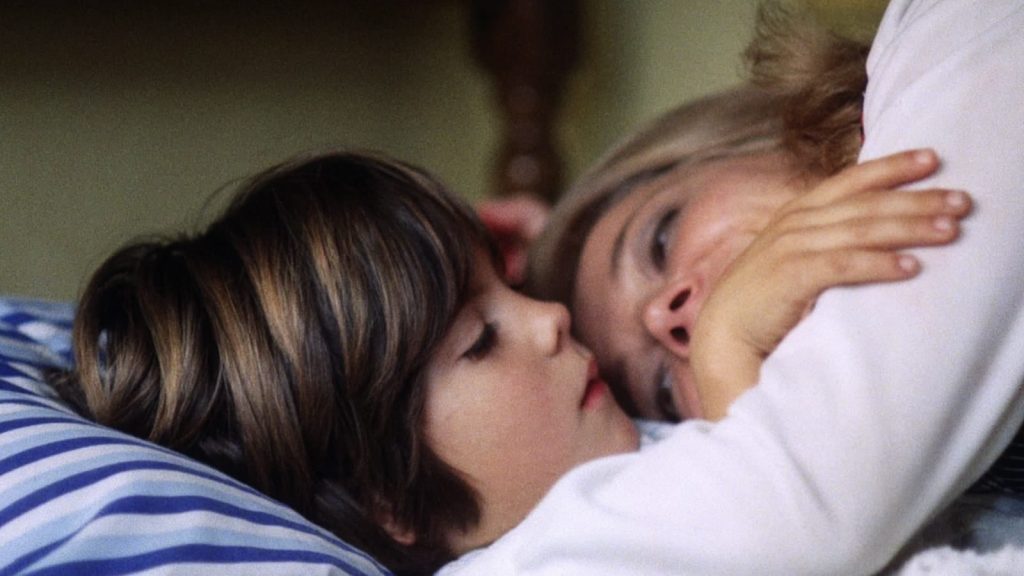 John Cassavetes and Gena Rowlands… that's a great cinematic combination! A Woman Under The Influence is an incredible drama that is gripping and unique from the very beginning. A story about an eccentric mother and wife (Rowlands) whose strange but harmless behaviour is completely misunderstood by her hard working, but abusive husband played by Peter Falk. Cassavetes made his own type of films that often feel very realistic and improvised.
The scenes between Rowlands and the children are wonderful and heart-warming and this sometimes excruciating film should be seen by all fans of independent cinema. Man and wife team Cassavetes and Rowlands have made some incredible films together and this heart-wrenching drama about a woman, and indeed a mother, under the influence is really emotional viewing. This film would suit fans of indie material that are looking for something deeper and more artistic, but would also be enjoyed by anyone wanting to discover something different.
We talked about watching this film on our podcast The Movie Show which you can check out here.
How to watch:
Check out our article Our Top 5 John Cassavetes films here.
"Mabel Longhetti, desperate and lonely, is married to a Los Angeles municipal construction worker, Nick. Increasingly unstable, especially in the company of others, she craves happiness, but her extremely volatile behavior convinces Nick that she poses a danger to their family and decides to commit her to an institution for six months. Alone with a trio of kids to raise on his own, he awaits her return, which holds more than a few surprises."
9 Powerful Movies about Motherhood continued…
5. Little Women (2019)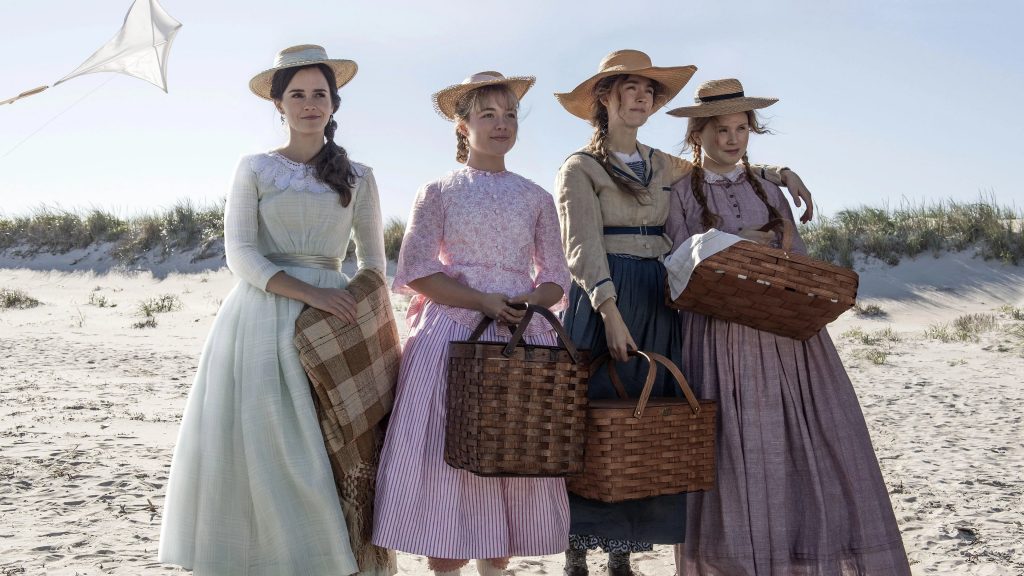 Little Women is a film taken from one of the literary classics. Written by Louisa May Alcott in 1868, it has become one of those tales that has seeped through to the public consciousness and has been adapted multiple times for the screen. In this 2019 adaptation, from Greta Gerwig (appearing on our list for the second time), we are treated to an ensemble cast that includes Saoirse Ronan, Emma Watson, Florence Pugh, Laura Dern, Timothée Chalamet and Meryl Streep.
The film explores the lives of four sisters who are striving to live independent lives and the struggles they go through as a family unit with their mother. It is a cosy and nostalgic period drama that captures a modern spirit, and the feeling of revolution present in the original novel. Gerwig is one of the hottest new talents currently making films, making this and our number 2 entry (Lady Bird) ones to watch! A real treat for all women (and men… come on guys!) and the most recent addition to our list of 9 Powerful Movies About Motherhood.
How to watch:
"In the years after the Civil War, Jo March lives in New York and makes her living as a writer, while her sister Amy studies painting in Paris, France. Amy has a chance encounter with Theodore, a childhood crush of hers who proposed to Jo but was ultimately rejected. Their oldest sibling, Meg, is married to a schoolteacher, while shy sister Beth develops a devastating illness that brings the family back together. Greta Gerwig's adaptation of this classic novel will bring a tear to your eye."
6. Alice Doesn't Live Here Anymore (1974)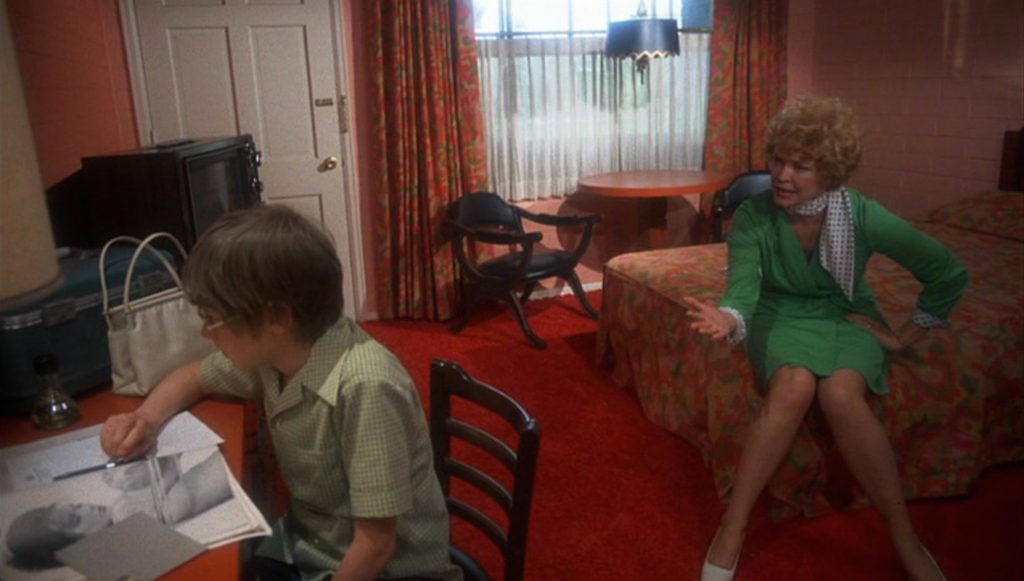 Alice Doesn't Live Here Anymore is a hidden gem in the vast back catalogue from film legend Martin Scorsese. That's right, the man who made such violent gangster movies as Goodfellas and Casino started out by making this fantastical, emotional weepie which tells the story of a widowed mother and her son. The drama is touching and at times intense which carries all the hallmarks of this great filmmaker's work. Warm and witty, the film blends a road movie comedy with an emotional drama.
With fantastic performances from Ellen Burstyn and Kris Kristofferson, the film alternates between gritty realism and red-hued fantasy as it tells a deeply moving story. With a great deal of heart, Alice Doesn't Live Here Anymore has a universal message at its core and can be considered a genuine classic that many probably haven't heard of or seen. It is definitely worth checking out, and fans of Martin Scorsese will want to include this film to their watchlist. Another great reason why we have included it in our list of 9 Powerful Movies About Motherhood.
Check out our article Our Top 5 Martin Scorsese Films here.
How to watch:
"After her husband dies, Alice (Ellen Burstyn) and her son, Tommy, leave their small New Mexico town for California, where Alice hopes to make it as a singer. Money problems force them to settle in Arizona instead, where Alice takes a job as waitress in a small diner. She intends to stay in Arizona just long enough to make the money needed to head back out on the road, but her plans change when she begins to fall for a rancher named David (Kris Kristofferson)."
7. Secrets & Lies (1996)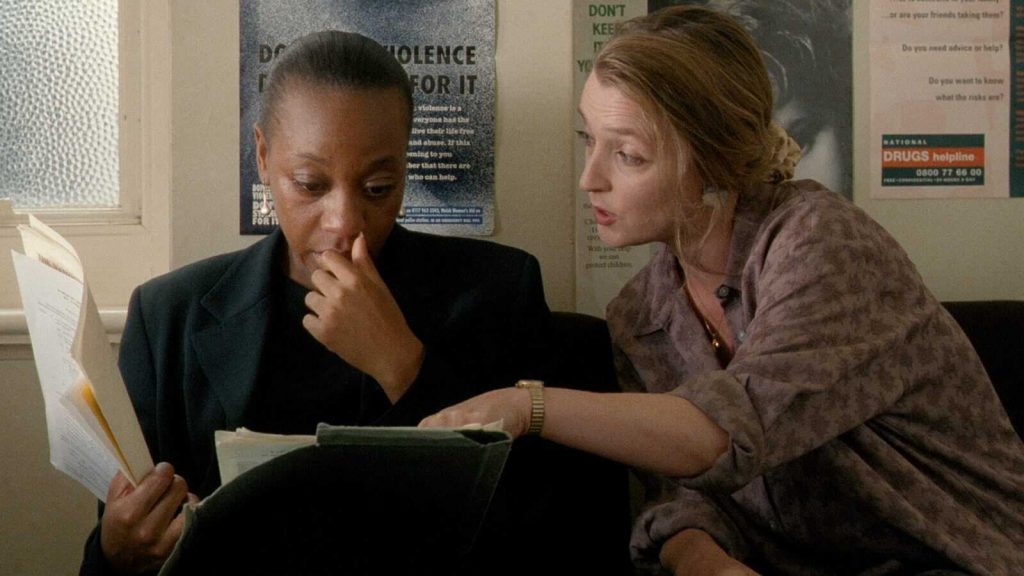 British director Mike Leigh had a run of excellent films between 1990 and 1996 starting with the wonderfully droll Life is Sweet, than stepping it up a gear and hitting a career high with Naked in 1993. This unofficial trilogy culminated in the excellent and lauded Secrets and Lies. This powerful drama mixes elements of realism and natural comedy to help tell an emotional story about an orphaned child who goes looking for her biological mother as an adult. Unable to tell her real mum who she is after they bump in to one another, the two women become friends and the pressure to reveal the secret builds.
This is a wonderful film with an incredible amount of heart, featuring excellent performances from Brenda Blethyn, Marinne Jean-Baptiste and Timothy Spall. This British production is perfect for anyone looking for something homespun. It blends the best elements of naturalism and levity that us Brits are well known for.
How to watch:
"After her adoptive mother dies, Hortense (Marianne Jean-Baptiste), a successful black eye doctor, seeks out her birth mother. She's shocked when her research leads her to a lower-class white woman, Cynthia (Brenda Blethyn) who is both eccentric and very different from what Hortense expects. At first Cynthia denies the claim, but she eventually admits to birthing Hortense as a teenager, and the two begin to bond. However, when Cynthia invites Hortense to a family barbecue, Cynthia's already tense relationship with her family becomes even more complicated. A heart-warming and beautiful film about discovery and new starts"
8. Monster-in-Law (2005)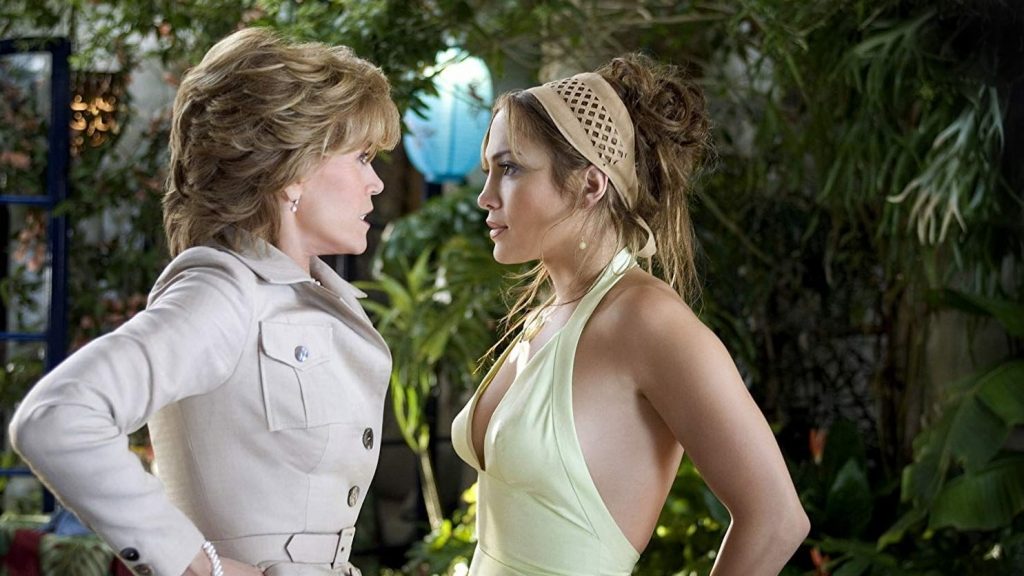 When writing a list of 9 Powerful Movies About Motherhood, we thought it would be a good idea to add something that makes us laugh out loud. If you are looking for something a little less profound and feel like a good giggle, then Monster-in-Law is a less remembered comedy from 2005 that is well worth checking out. It is full of cliches and has a flimsy plot, but the silliness and slapstick humour shines through with hilarious performances from Jennifer Lopez and Jane Fonda.
Fonda, as usual, is absolute dynamite and plays the conniving mother in law character to a tee. The laughs come thick and fast as Lopez attempts to impress the mother-in-law from hell, who has no plans whatsoever to make things go smoothly. The result is dynamite! A great selection to watch with your mother-in-law.
How to watch:
"Charlotte (Jennifer Lopez) is smitten when she meets Dr. Kevin Fields (Michael Vartan). So when Kevin pops the question after they start dating, Charlotte happily accepts. But she soon realizes that Kevin's mom, Viola (Jane Fonda), is not quite thrilled to have a new family member. Viola, a newscaster, has just lost her job and is feeling rather attached to Kevin, so she regards Charlotte as her new competition — and will apparently do anything to make her son call off the wedding."
9. Mother's Day (2016)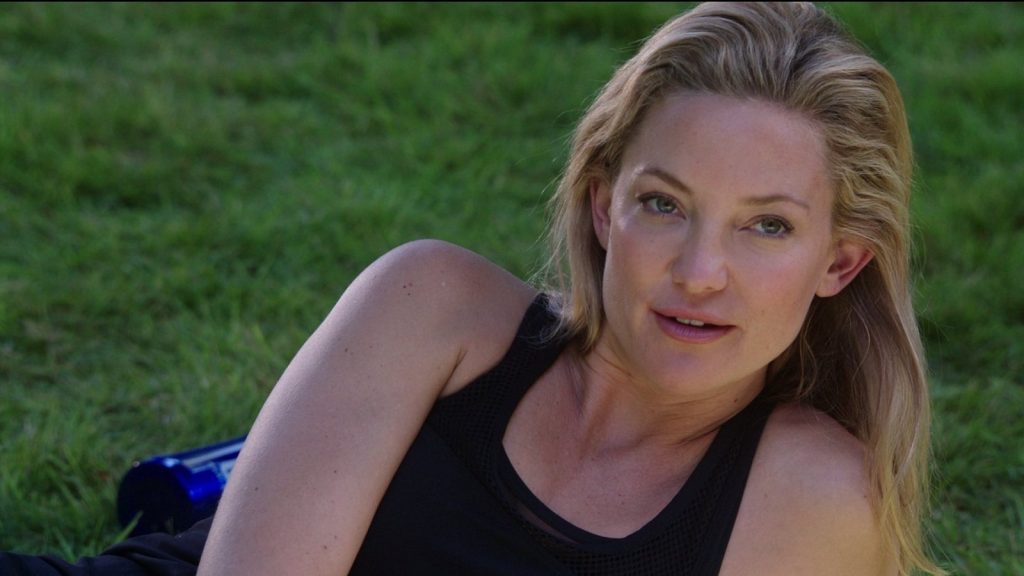 We couldn't talk about 9 Powerful Movies About Motherhood and suggest something to watch on Mothering Sunday without talking about the film named after it. Mother's Day is a fun, well-intended comedy with Jennifer Aniston, Julia Roberts, Jason Sudeikis, Timothy Olyphant, Shay Mitchell, Britt Robertson and Jack Whitehall. That's another impressive ensemble cast!
This perfectly titled movie follows the lives of four families and their hectic days leading up to "mum's special day". When their respective problems start coming to a head, the Mother's Day holiday takes on an even more special meaning. This film is silly but a lot of fun, and it certainly captures the spirit of this traditional holiday. Mother's Day is an enjoyable film to sit down and check out with your family this Mothers Day.
How to watch:
"Sandy (Jennifer Aniston) is a stressed-out, single mom who learns that her ex-husband is marrying a younger woman. Her friend Jesse (Kate Hudson) is a fitness freak who doesn't tell her parents that she has a family. Bradley is a widower (Jason Sudeikis) who's trying to raise two daughters on his own, while Miranda (Julia Roberts) is too busy with her career to worry about having children. When their respective problems start coming to a head, the Mother's Day holiday takes on a special meaning."
And that's our list of 9 powerful movies about motherhood to check out on Mother's Day.
You can read more of our articles here.
Please join in 'the conversation' with us on social media on Facebook, Instagram, Tik Tok and Twitter. We really appreciate all the likes, shares, retweets etc., and we would love to hear from you and continue the wonderful celebration of all things cinema on these platforms.
If you love to watch videos on YouTube, then please subscribe to our channel here. There's lots of fun and informative videos uploaded that we hope you will enjoy!
We have a passion for movies and aim to produce entertaining and informative movie-related content. It certainly is a lot of hard work, but we love films so much that it's worth all the effort. We have to keep the lights on and make sure we have plenty of caffeine to keep all of the articles, videos and social media posts coming, so if you like our work, then please consider supporting us at Buy Me A Coffee here. You can also become a More Movies patron on Patreon here.
To help support us here at More Movies, we do use advertising in a few places, so we appreciate it if you do not use AdBlockers on our site, as this helps keep a few pennies trickling in. We also utilise affiliate links throughout the site, usually to help guide our readers to places to stream, rent or buy the movies we talk about. One of the biggest sources for movies online is Amazon Prime Video, where you can stream over 18,000 films. If you are interested in Prime and haven't signed up yet, you can get a 30-day free trial via this affiliate link, which helps support us too.