The 21st Century is young, but in that short time, we've seen some incredible films hit our screens, including some fantastic musicals. Now many would say that the Golden Age of Musicals is over, referring to such Hollywood classics as The King and I (1956), Guys and Dolls (1955) and West Side Story (1961), in fact, a lot of big movies from The Golden Age were teeming with musical numbers which was a carry-over from the theatre of the time.
I would partially agree, we perhaps are no longer in the legendary magical time where the Box Office was packed with big musical films. The interest waned quite a bit after the 1960s, but every so often an absolute classic hits the screens. And in the last 20 years, musicals have seen somewhat of a renaissance, able to change and adapt with the times and bring this beloved genre to a whole new audience. If nothing else, modern efforts have raised the bar with their creativity, originality and themes.
With that in mind, I have picked out my top 7 movie musicals of the 21st Century that I think are well worth a watch…
1. Moulin Rouge! (2001)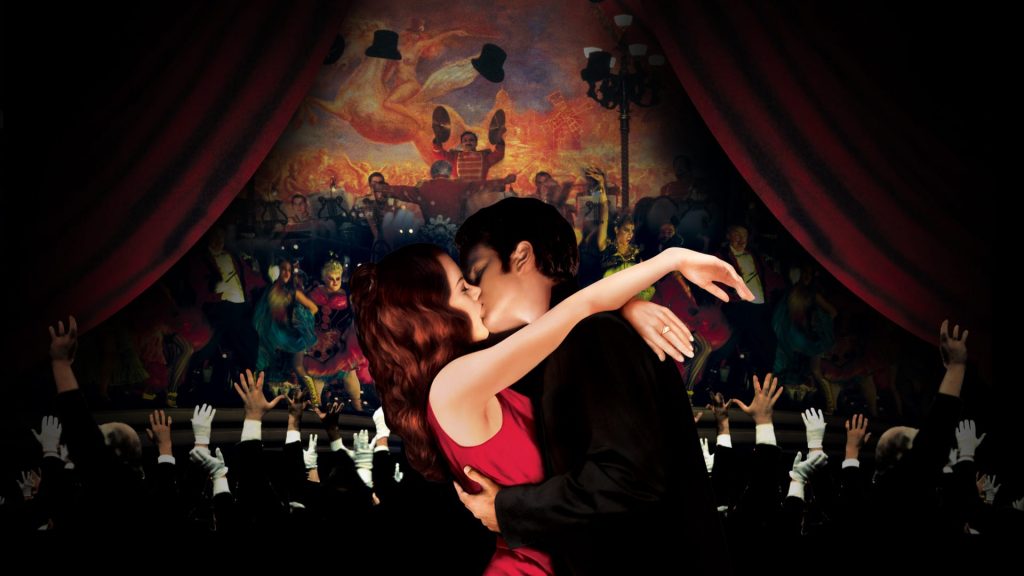 The one that started it all in the modern era, Moulin Rouge's absinthe-fuelled colourful array of characters caught everyone by surprise, introducing to the mainstream the idea of pop music collage, against the backdrop of 19th century France. A jukebox kind of film with a beautiful mix of melodramatic romance and modern sensuality; it's a real treat to watch.
The jewel in acclaimed director Baz Luhrmann's crown, Moulin Rouge! is a fast-paced, colourful and completely unpredictable journey that takes you to the most exciting and thrilling of highs, before breaking your heart within the devastating final minutes.
"A celebration of love and creative inspiration takes place in the infamous, gaudy and glamorous Parisian nightclub, at the cusp of the 20th century. A young poet, who is plunged into the heady world of the Moulin Rouge, begins a passionate affair with the club's most notorious and beautiful star."
2. High School Musical (2006)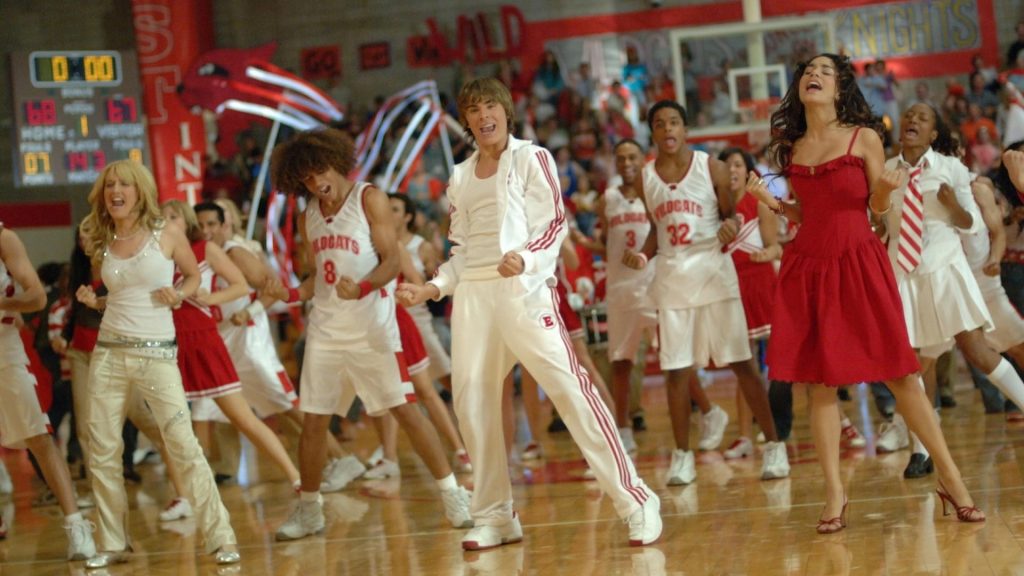 Many people still dismiss High School Musical as just another Disney film for kids, mostly as it was a "Disney Channel Original Movie" on TV. But I think the cultural impact of the film speaks for itself. An entire of generation of kids (and adults alike) fell in love with the story and the songs and Disney appeared to have cuaght lightning in a bottle. They've tried to recapture many times since, but thus far they have failed to do so.
Launching the careers of Vanessa Hudgens and the now massive Zac Efron, the film is the perfect blend of silly yet poignant making ideal for youngsters and adults alike. It's also a capsule into a moment in time, 2005/6 when the film was filmed and released it showed high schoolers with a lot of the traditional sensibilites of school life, just shy of the release of the iPhone in 2007. Watching films from just that short time ago, somehow feels from a different era.
Anyway, we're all in this together, right? This should definitely be on your list of top musicals!
"Troy, the popular captain of the basketball team, and Gabriella, the brainy and beautiful member of the academic club, break all the rules of East High society when they secretly audition for the leads in the school's musical. As they reach for the stars and follow their dreams, everyone learns about acceptance, teamwork, and being yourself."
3. Mamma Mia! (2008)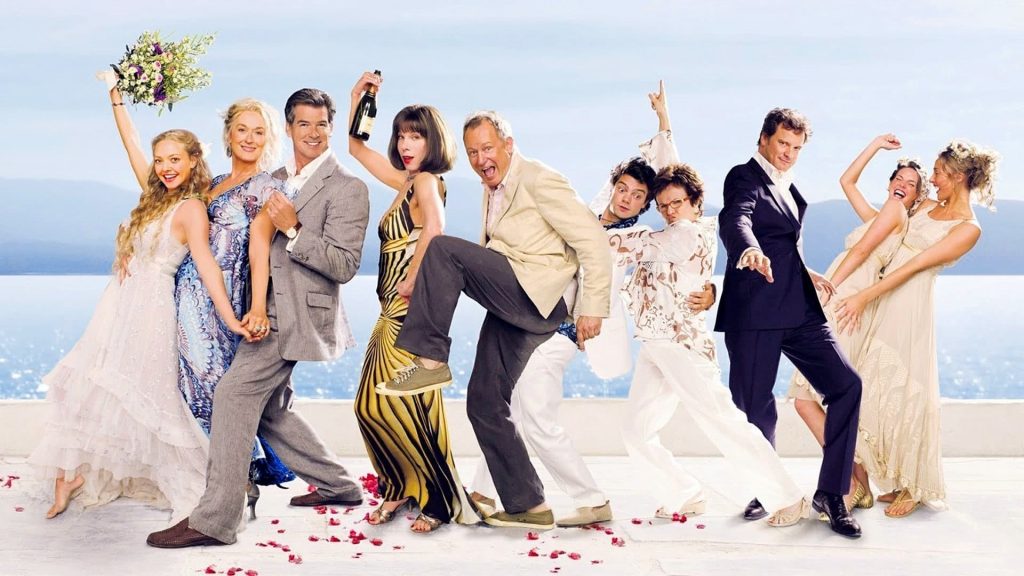 Mamma Mia has often been derided and in some ways deservedly so. The shoddy plot, bad acting, odd casting choices are all here. It's a film that is all over the place thematically but the music saves it! Without it, it would suck. But somehow, ABBA's classic party tunes could be sung in a sewer by a naked Donald Trump and they would still be glorious.
The prominent candidate people laugh about is Pierce Brosnan, who sings despite sounding like a trapping parrot in a mine. But curiously it works. The mad dancing, joyful spirit, big singalong numbers are all fantastic. Even Colin Firth in a ridiculous 70's jumpsuit. It will cheer up your afternoon and swiftly become one of your favourite musicals… HONESTLY!
"An independent, single mother who owns a small hotel on a Greek island is about to marry off the spirited young daughter she's raised alone. But, the daughter has secretly invited three of her mother's ex-lovers in the hopes of finding her biological father."
4. Hairspray (2008)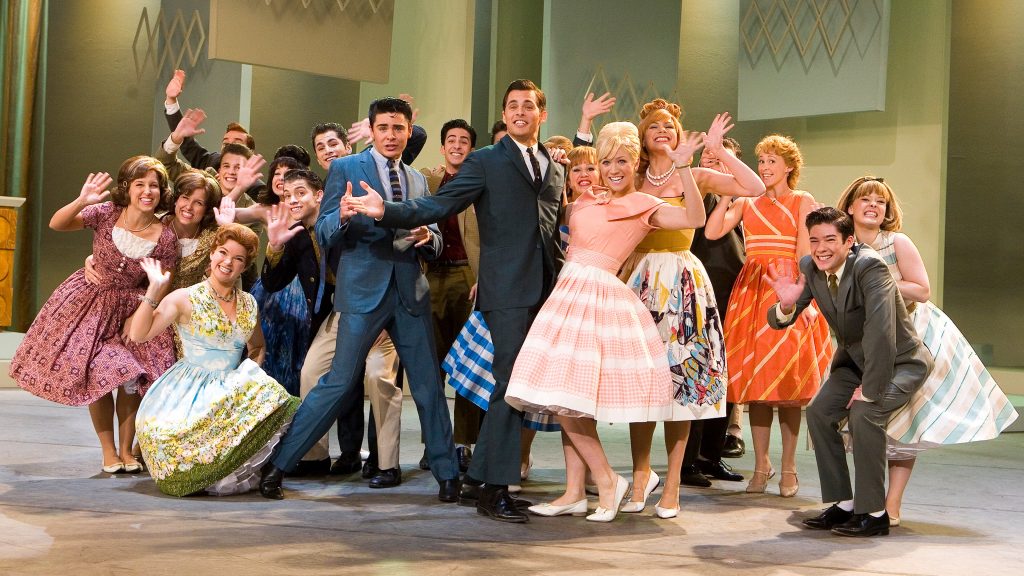 Hairspray has a jam-packed cast singing all the big song and dance numbers, what more could you ask for? Okay, Hairspray is a great film, based on the real fight against segregation on a show called 'The Buddy Deane Show' in Baltimore. Although it's an exaggerated and changed tale, it's a great story of recognising and celebrating difference, and not being caught up believing you are better than others. They apply this philosophy in the film to weight, looks, perceptions, race and gender.
There's powerful moments, exciting dance numbers and funny jokes throughout. Not only do you get Nikki Blonsky and Zac Efron in the leads, but we have John Travolta playing Edna, in drag, a tradition going back to the 1988 John Waters directed original. It also features star turns from Michelle Pfeiffer, Christopher Walken and Queen Latifah. This one stacks the cards for a remake!
"Pleasantly plump teenager Tracy Turnblad auditions to be on Baltimore's most popular dance show – The Corny Collins Show – and lands a prime spot. Through her newfound fame, she becomes determined to help her friends and end the racial segregation that has been a staple of the show."
5. Jersey Boys (2014)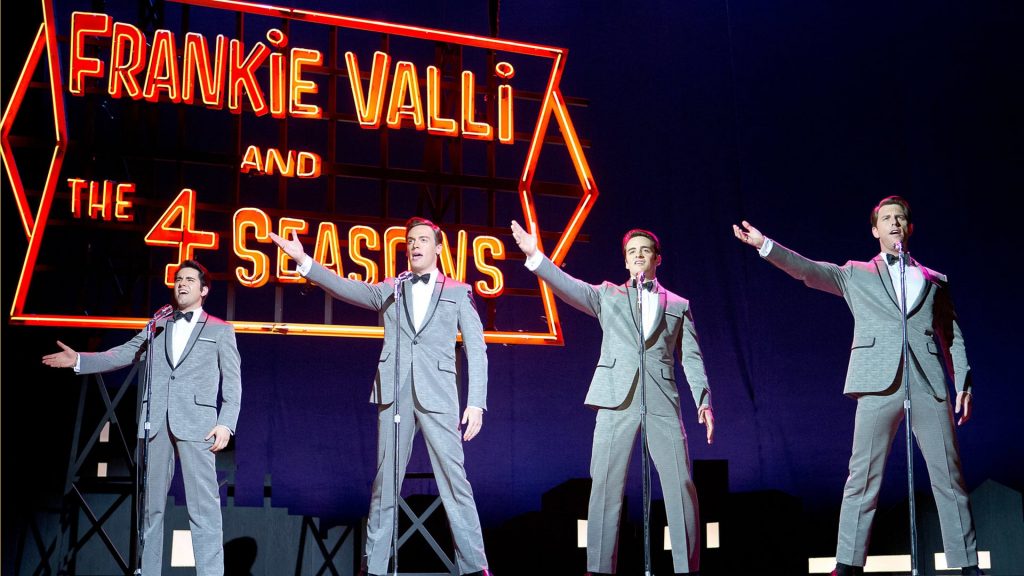 Clint Eastwood managed to do something different with the Jersey Boys musical which was warmly welcomed by some. It introduced some menace, some dark brooding. Which is more befitting of the characters we are talking about. These weren't dark characters, but they certainly weren't squeaky clean polished West End boys either.
More than anything, they had musical talent unparalleled by many and their hit songs keep on coming in this fun walk through history. Many will point at its historical inaccuracies, but liberties have to be taken when storytelling, right? The film itself is solid and entertaining and right at the end, it all comes together in a moment of imaginative flight.
"A musical biopic of the Four Seasons—the rise, the tough times and personal clashes, and the ultimate triumph of a group of friends whose music became symbolic of a generation. Far from a mere tribute concert, it gets to the heart of the relationships at the centre of the group, with a special focus on frontman Frankie Valli, the small kid with the big falsetto."
6. A Star is Born (2018)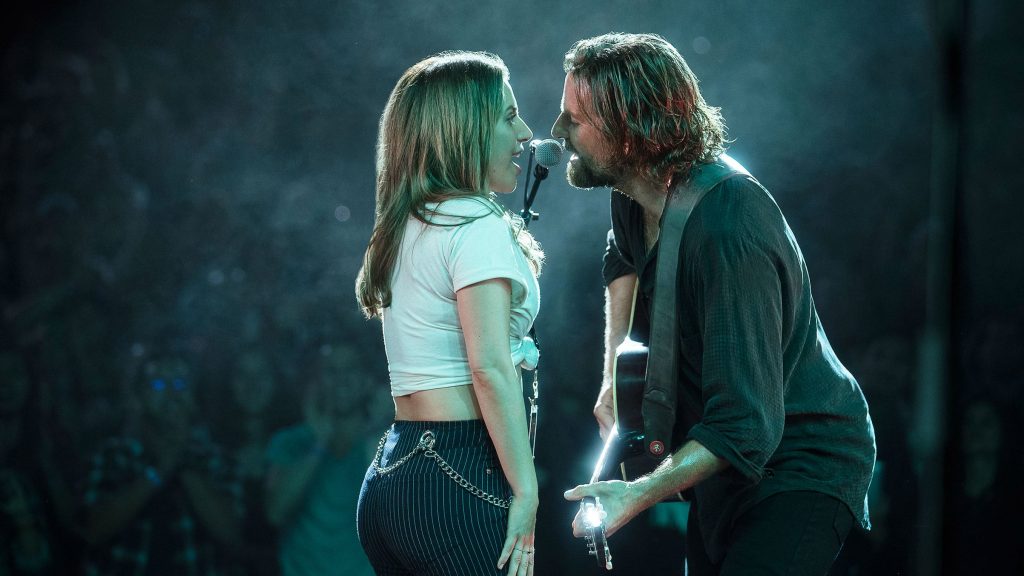 The fourth incarnation of this Hollywood favourite had the potential to suck big time. In a time of weary remakes of old musicals, it could have flopped. But thanks to great storytelling, an excellent update to the premise and electric chemistry from it's leads Bradley Cooper and Lady Gaga, it stunned everybody.
The goosebumps provided by it's title song 'Shallow', made for something unique and it offered a radio hit (and Spotify hit) for months afterwards. There's a reason this story has been told over and over again. It makes a great film!
"Seasoned musician Jackson Maine discovers — and falls in love with — struggling artist Ally. She has just about given up on her dream to make it big as a singer — until Jack coaxes her into the spotlight. But even as Ally's career takes off, the personal side of their relationship is breaking down, as Jack fights an ongoing battle with his own internal demons."
7. Bohemian Rhapsody (2018)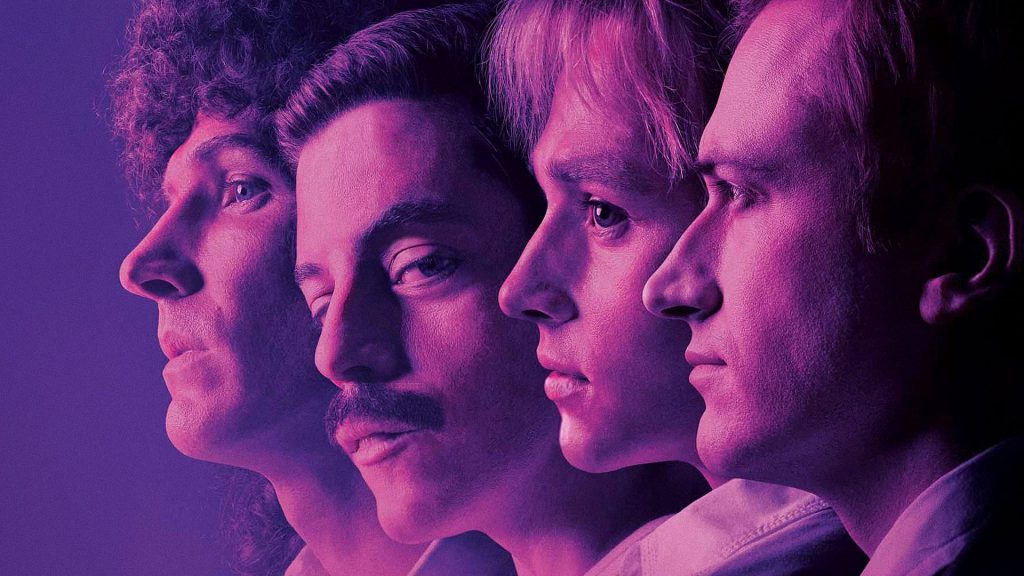 We've had quite a few musical biopics recently (or films based around famous bands/musicians anyway) with Yesterday (2019), Rocket Man (2019) and the upcoming David Bowie film Stardust (2020). The real stand out amongst them all was Bohemian Rhapsody, and it is obvious why. Freddie Mercury's life was a fascinating whirlwind, and Queen's career is unparalleled.
With all the great moments and tales from over the years and a bevvy of absolute smash hits, it was easy to turn this into a good film. With great performances from Rami Malek, Gwilym Lee, Ben Hardy and Joe Mazzello and some terrific direction from Bryan Singer, this particular musical bio-pic swiftly became a modern classic. It's true it maybe played around with timelines and bent some facts to make a more succinct story, and maybe didn't go in-depth as much as it could have, but it hits the high notes and is a true greatest hits collection for those that loved Freddie and the band.
"Singer Freddie Mercury, guitarist Brian May, drummer Roger Taylor and bass guitarist John Deacon take the music world by storm when they form the rock 'n' roll band Queen in 1970. Hit songs become instant classics. When Mercury's increasingly wild lifestyle starts to spiral out of control, Queen soon faces its greatest challenge yet – finding a way to keep the band together amid the success and excess."
That's our top 7 musicals of the 21st Century!
Do you agree with our list? Did we miss any your favourite modern musical films out? Let us know in the comments.
You can read more of our articles here.
Please join in 'the conversation' with us on social media on Facebook, Instagram, Tik Tok and Twitter. We really appreciate all the likes, shares, retweets etc., and we would love to hear from you and continue the wonderful celebration of all things cinema on these platforms.
If you love to watch videos on YouTube, then please subscribe to our channel here. There's lots of fun and informative videos uploaded that we hope you will enjoy!
We have a passion for movies and aim to produce entertaining and informative movie-related content. It certainly is a lot of hard work, but we love films so much that it's worth all the effort. We have to keep the lights on and make sure we have plenty of caffeine to keep all of the articles, videos and social media posts coming, so if you like our work, then please consider supporting us at Buy Me A Coffee here.
To help support us here at More Movies, we do use advertising in a few places, so we appreciate it if you do not use AdBlockers on our site, as this helps keep a few pennies trickling in. We also utilise affiliate links throughout the site, usually to help guide our readers to places to stream, rent or buy the movies we talk about. One of the biggest sources for movies online is Amazon Prime Video, where you can stream over 18,000 films. If you are interested in Prime and haven't signed up yet, you can get a 30-day free trial via this affiliate link, which helps support us too.