You may have read our previous article 5 Great 80s Movies to Watch With the Family – now we move on to the next decade and count off 5 great 90's movies that are suitable for all ages to enjoy together! The 1990's continued the traditions of the previous decade with a host of great action, comedy and special effects. Here's our picks that we think show off the best of all these ingredients…
1. Jumanji (1995)
Starring the late, great, beloved comedian and actor Robin Williams, the original Jumanji film is a true 90's classic. The plot revolves around a mysterious board game that carries dire consequences for anyone brave enough to roll the dice and play it. Seemingly innocuous at first, Jumanji is imbued with dark voodoo magic and pulls the players into the game, in some cases for a very long time. There are jungle creatures to avoid and safari hunters to run from, all bringing an element of peril to the cast of characters.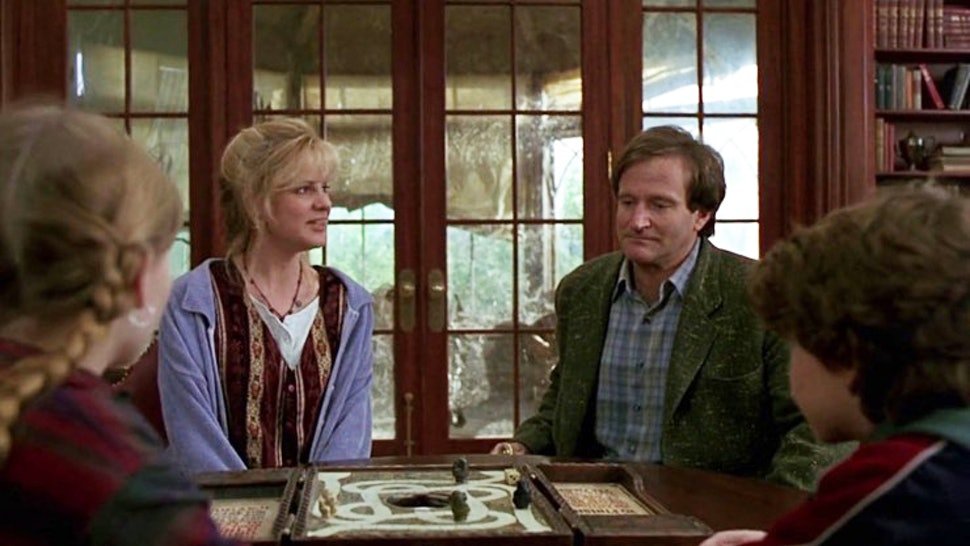 Jumanji was a big box office success when it was released, with Williams at the height of his popularity around this time. Although there are moments of hilarity from the king of voices, his character in this film is more tragic. Being a magnificent actor, Williams brings the correct amount of sombre pathos to the part. There is an early performance from Spider-man star Kirsten Dunst, along side Bradley Pierce and Bonnie Hunt. The four of them must roll their way out of trouble in this riotous adventure film. Fun for all the family though very young children may be slightly perturbed by some of the more intense scenes.
2. Matilda (1996)
The 1996 film Matilda is a riot from beginning to end. The story is based upon a book by British writer Roald Dahl, a centres around a young girl called Matilda, who has a horrible family and a wicked school teacher. Matilda is small and often over-looked and pushed around by her mean Dad (brilliantly played by the films director Danny DeVito), but she is a special girl and develops magical powers which she puts to good use dishing out just desserts to all of the mean grown ups.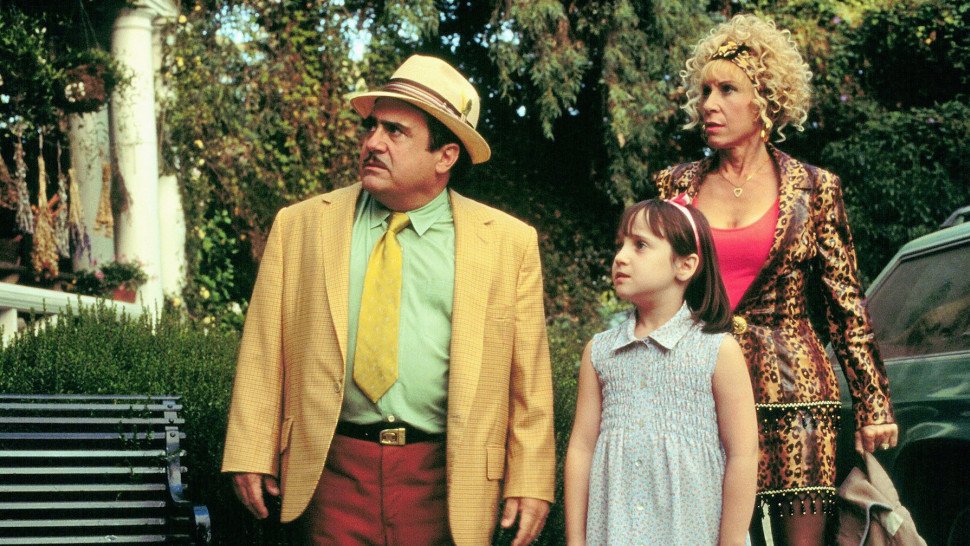 The results are hilarious and make for some very memorable scenes with lots of belly laughs and genuine laugh out loud moments. The title role is played by the adorable Mara Wilson who was a very popular child star at the time. The supporting cast are all excellent, giving larger than life performances to really bring out the modern-fairytale feel of the film. The kids will love the mischievous pranks and impish revenge exacted by the children in the story and parents will be drawn in for much the same reason!
3. Home Alone (1990)
Macaulay Culkin stars as Kevin McCallistair in John Hughes' Christmas comedy Home Alone. The story of the youngest child in a large family who gets left at home on his own accidentally, when the rest of them leave for a festive vacation. Only remembering once it is too late, his mother is already on the plane when she realises her youngest boy has been left to fend for himself. Kevin wakes up to an empty house and is completely freaked out when he realises everybody left without him.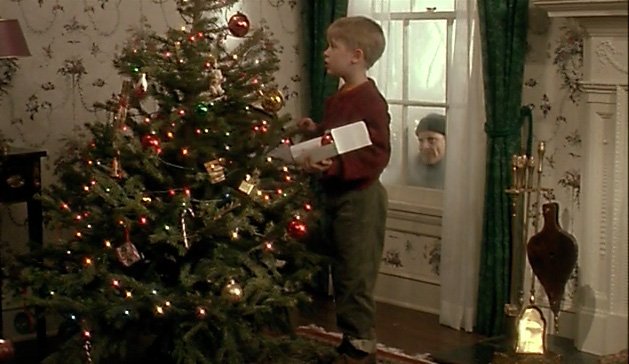 Little does he know that two burglars have been casing his home and have already seen the rest of the family leave. Assuming there is no one at home, the two crooks attempt to break in and rob the place. But they did not account for young Kevin and his arsenal of booby traps and surprises that result in a hilarious example of brilliant slapstick comedy. The villains, played brilliantly by Joe Pesci and Daniel Stern get a real pasting and the laughs come thick and fast. There were a few forgettable sequels but the original is a 90's classic! Have you had enough, or are ya thirsty for more!?
4. Mrs. Doubtfire (1993)
Starring two actors that have already featured in this article (Robin Williams and Mara Wilson), Mrs. Doubtfire is a beautiful story of a broken marriage and one father's efforts to go to great lengths to spend more time with his children. Williams plays Daniel Hillard, a struggling actor who finds it hard to keep a steady job down. When he is faced with a divorce and realises he won't be able to see his kids as often he would like to, Daniel asks his make-up artist brother to turn him into a woman so that he can apply to be a nanny for his own children.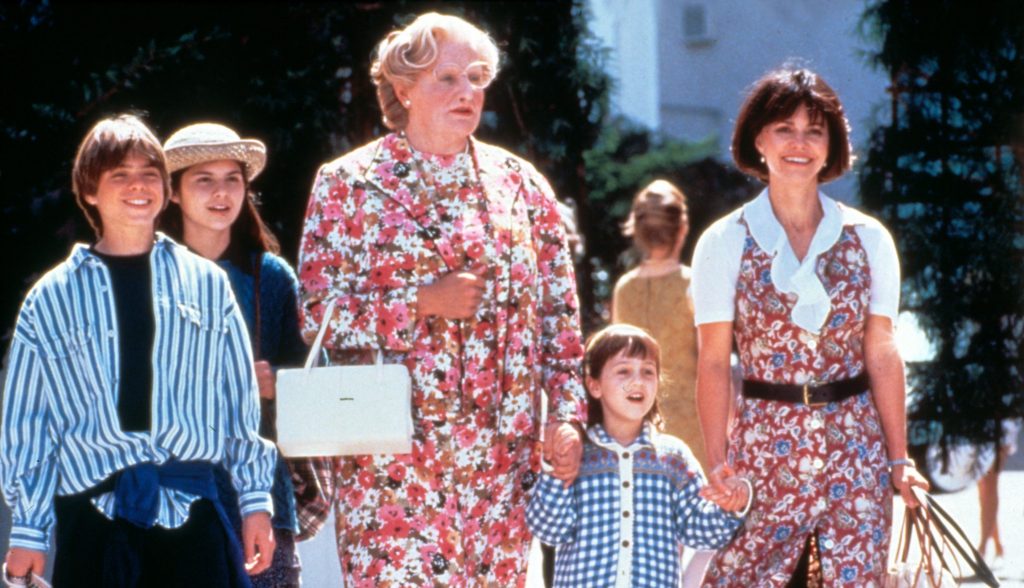 So begins a double life for Daniel as he turns into the amazing Mrs. Doubtfire, a spunky Scottish spinster who is the cool with the kids and seemingly a perfect match as a child-minder and house-cleaner for Daniel's ex-wife. There are many humorous moments in this film and at the heart of it all is a man who will do anything to spend more time with his children. There are also great performances from Sally Field as the ex-wife and Pierce Brosnan as her new man. Mrs. Doubtfire is a timeless classic that has aged exceptionally well and will keep audiences laughing for years to come.
5. Toy Story (1995)
Arguably the most famous animated film of all time, Toy Story is the tale of a young boys toy collection who all come to life whenever he's not around. They live together in his bedroom and have their own little society which has a routine, a purpose and a pecking order. When the brand new Buzz Lightyear action figure is introduced to the gang, the dynamic changes and the order of things gets disturbed, particularly for the favourite toy Woody, an old cowboy doll that is used to running things in Andy's room.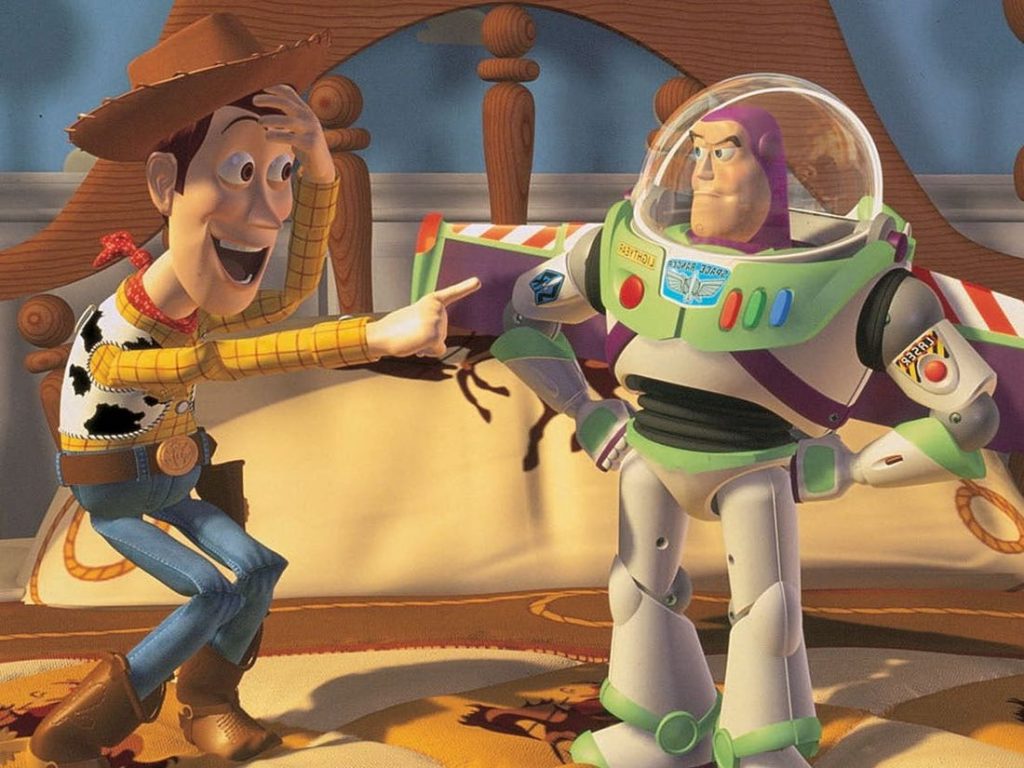 Voiced by Tom Hanks and Tim Allen, Woody and Buzz are at each other's throats right from the get go. Buzz is popular and impressive to the other toys which causes Woody to become jealous. However, Buzz is having a hard time realising that he is a toy and not a real 'Space Ranger'. This was Pixar's first animated feature for Disney and has since become a world-wide phenomena. As with most franchises, the sequels don't really match up to the original, although the first three are all excellent. New generations will love this film and will be leaping off the sofa with joy screaming "To infinity… and beyond!"
So there's 5 Great 90's Films to watch with the whole family!
Think we've missed any out, or not included your favourite 90's family film? Then let us know and tell us in the comments below. Make sure to check out the other posts right here on moremovies and follow us on Facebook and Twitter.
If you enjoy our content, please consider supporting us here.