He is one of the world's most famous and celebrated painters and over the years there have been a whole host of films and documentaries made about him. Dutch artist Vincent Van Gogh (1853 – 1890) is often categorised as a post-impressionist painter, who developed a unique style that is instantly recognisable and beyond comparison to any other. Works such as The Starry Night and his famous Sunflowers are considered to be among the most valuable and beloved pieces ever created.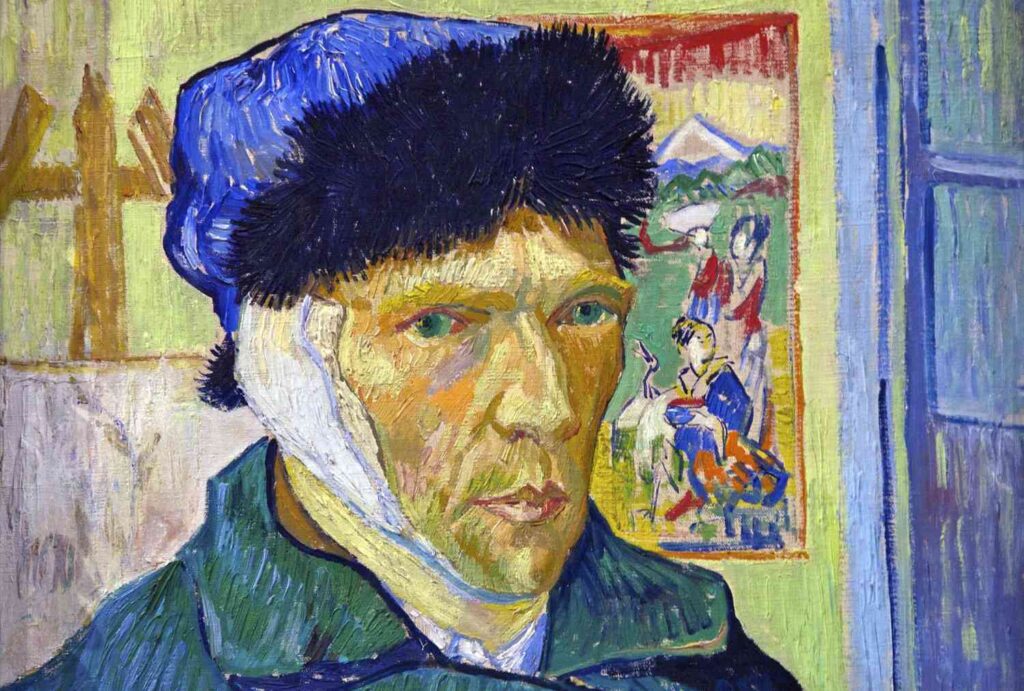 "One may have a blazing hearth in one's soul and yet no one ever came to sit by it. Passers-by see only a wisp of smoke from the chimney and continue on their way."

Vincent Van Gogh
No surprise then that there has been a lot of movies made about this mysterious and often misunderstood man. Here are our top 5 films inspired by the life of this extraordinary painter…
1. At Eternity's Gate (2018)
This 2018 film directed by artist and painter Julian Schnabel is a love letter to Vincent. The film stars Willem Dafoe as Vincent in the final years of his young life. It is thought that Van Gogh died by his own hand, shooting himself in the chest with a pistol at the age of only 37.
But the details are not very clear and over the years as Vincent's fame and reputation have grown in his wake, many theories have been put forward as to what actually happened on that summer day in Auvers-sur-Oise, France. In At Eternity's Gate, it is implied that Vincent's death was the result of an accident, and not by suicide.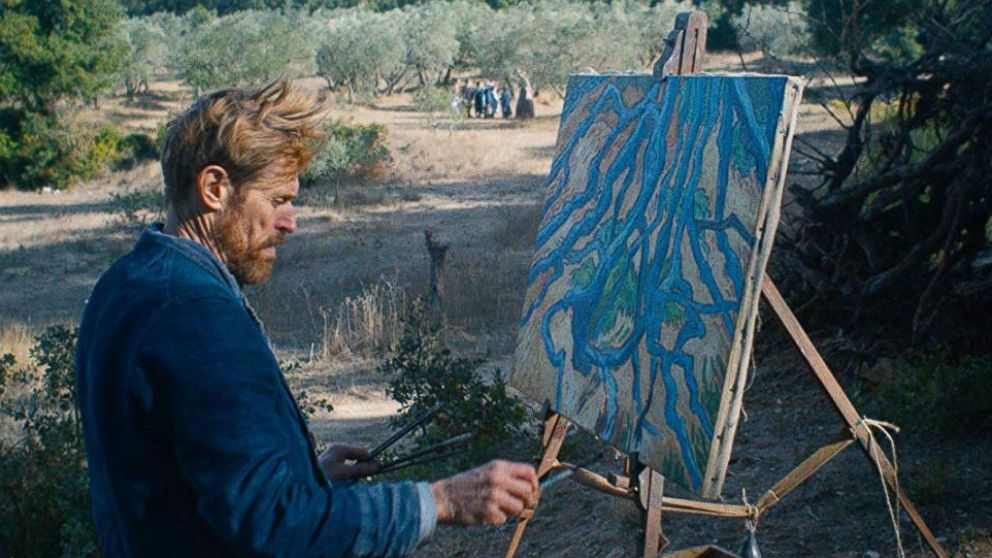 Watching this beautiful film, we are given a view of the world through Vincent's eyes. The camera is often handheld and free-roaming as we travel through the towns and fields of Vincent Van Gogh's France. The cinematography is also extremely stunning at times and clearly influenced by Van Gogh's own compositions and subjects.
The landscapes are golden and sun-drenched and the viewer is given an impression of how this magnificent artist chose to see the world. We become familiar with what inspired him and what troubled him. We feel his sense of loneliness and his desperate struggle to be accepted, understood and loved. At Eternity's Gate is a very moving account of Vincent's life and death, played wonderfully by the amazing Willem Dafoe.
2. Lust For Life (1956)
Starring the late film icon Kirk Douglas as Vincent, Lust For Life is one of the more well-known films to be made about the life of Van Gogh. It is based on a novel of the same name and directed by Vincente Minelli (father of Liza Minelli).
This film covers the entirety of Vincent Van Gogh's time as an artist, beginning with his tenure as a minister in training. There he would sketch members of the impoverished mining community that he was living with. After being rejected by the church and also by a would-be lover, Vincent embarks on a journey to become a painter. Some of Van Gogh's most famous works are lovingly re-created as we follow Vincent on a journey of artistic discovery. There is an epic quality to this production and as always, Douglas's performance is impassioned and intense.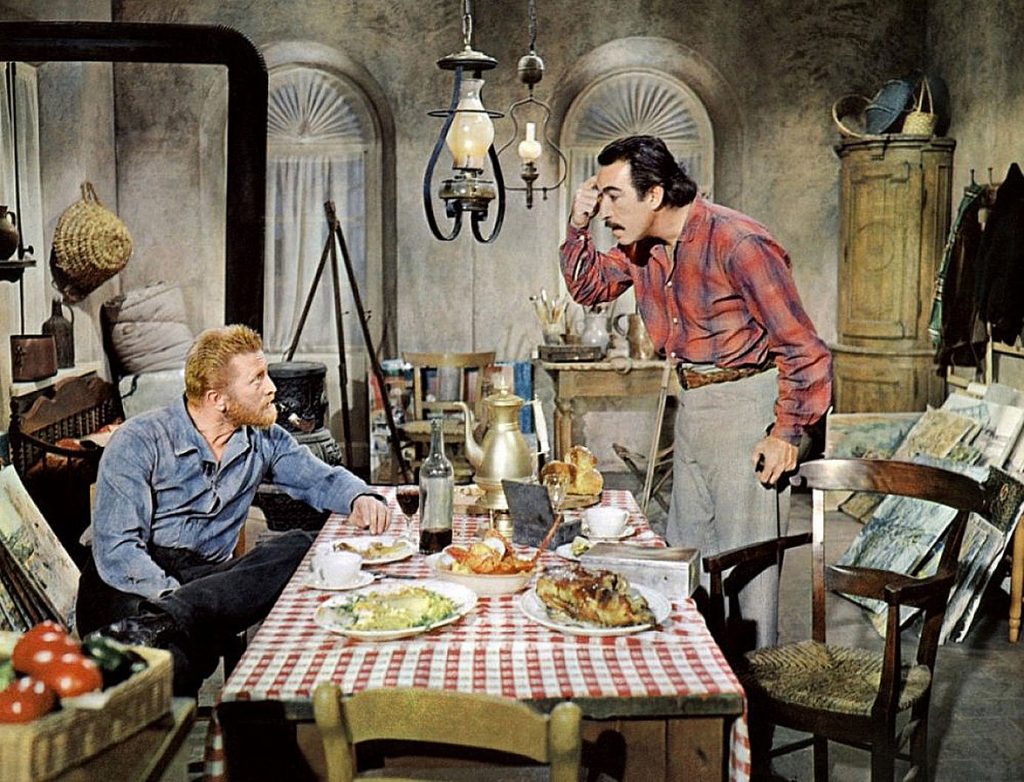 Lust For Life presents Vincent as a very emotional and volatile character. Someone who struggles with his own perceived lack of natural ability to create the pictures he sees in his mind. We see a tortured artist descend into depression and madness, before taking his own life after a long and frustrating struggle with himself. Despite its age, this movie still stands up as a classic and a must-see for Van Gogh and Kirk Douglas fans alike.
3. Van Gogh (1991)
This French film from 1991 gives a very different portrayal of Vincent. Unlike Lust For Life, Van Gogh is much more realistic and less melodramatic in its examination of the last month and a half of Vincent's life. The film explores Van Gogh's relationship with his brother and benefactor Theo, his doctor (Dr Gachet) and the doctor's daughter Marguerite, with whom Vincent is having a furtive relationship.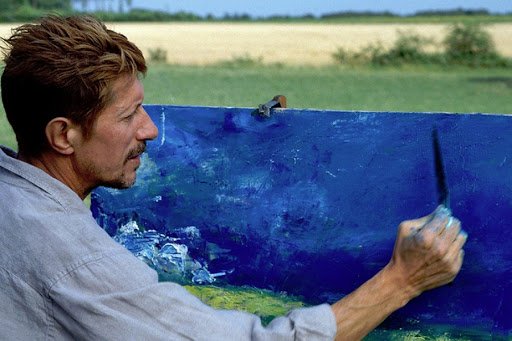 This film attempts to explore larger questions and concentrates much less on specific incidents from Van Gogh's life. Instead, it focuses on the relationships of the characters and the way they view their own lives and each other.
Jacques Dutronc portrays Vincent as a quiet and brooding type, who is capable of showing enigmatic charisma but is much more likely to explode into a maelstrom of rage at any given moment. This is a story about the drudgery of everyday life in which the works of this celebrated artist are purposefully absent, in favour of an existential portrayal of a troubled man in the midst of quotidian torment.
4. Vincent & Theo (1990)
Tim Roth plays the painter in this drama by Robert Altman that examines the relationship between Vincent and his brother Theo. A hugely important part of Van Gogh's life, Theo was an art dealer who provided Vincent with his painting materials and tried very hard to sell his work. The two had a very close bond and in his letters to his brother, one can see that Vincent adored his younger sibling.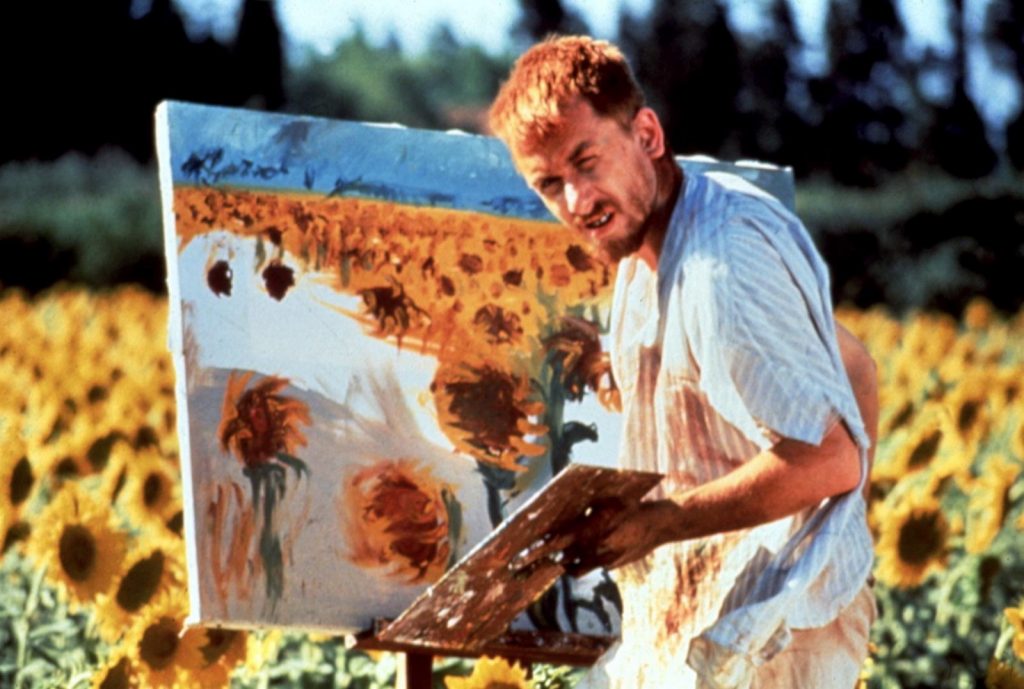 Vincent and Theo portrays the brothers at odds with one another's ideals and points of view. Paul Rhys plays Theo and both he and Roth are a dynamic match in terms of their on-screen chemistry as feuding brothers. Vincent is portrayed as an uncompromising madman whose tortured genius is far too ahead of its time to be valuable in the contemporary market of late 19th century Europe. Theo is played as a cool, level-headed man about town, who is connected to a much more modern society than his brother and believes that Vincent should adjust his work in order to turn a profit for the pair.
The relationship between the two brothers was much more compassionate and loving in real life, and Vincent and Theo cannot be viewed as an accurate portrayal. But the drama is intense and entertaining and as ever, Altman creates a lavish mise en scene that pays close attention to the details of the period. This movie is worth watching to see Tim Roth in action as a maniacal Vincent that is just as likely to shoot his brother as much as himself.
5. Loving Vincent (2017)
This incredible film is very different from all our previous selections in that every single frame was painted by hand. An incredible achievement that employed over 125 artists to create 65,000 frames using the same techniques that were used by Van Gogh.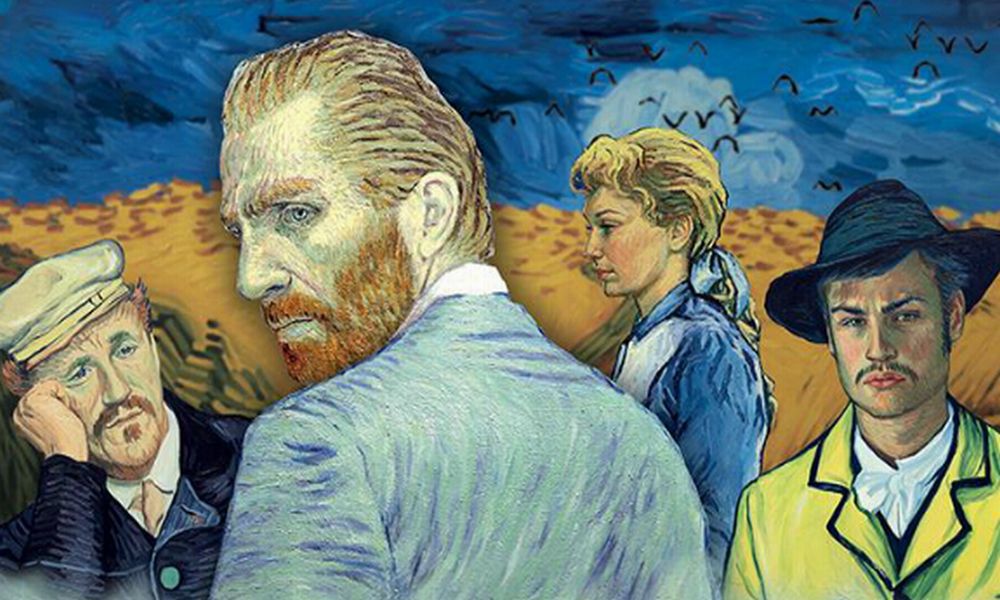 Loving Vincent explores the artists' life (and death) via a series of recollections that are procured from people who knew him and in some cases posed for portraits. Almost a murder mystery style narrative, this amazing animated adventure is the most celebratory of the artist's work. All of the scenes and characters are the subjects of Van Gogh's paintings and much like At Eternity's Gate, the suicide is called in to question in favour of the implication of accidental murder.
A visual masterpiece, Loving Vincent will astound all fans of Van Gogh's work and is unique in its vision and imagination.
So that's our 5 picks for films about Vincent Van Gogh!
Think we've missed any out, or not included your favourite Vincent Van Gogh movie? Then let us know in the comments below.
You can read more of our reviews here.
Please join in 'the conversation' with us on social media on Facebook, Instagram, Tik Tok and Twitter. We really appreciate all the likes, shares, retweets etc., and we would love to hear from you and continue the wonderful celebration of all things cinema on these platforms.
If you love to watch videos on YouTube, then please subscribe to our channel here. There's lots of fun and informative videos uploaded that we hope you will enjoy!
We have a passion for movies and aim to produce entertaining and informative movie-related content. It certainly is a lot of hard work, but we love films so much that it's worth all the effort. We have to keep the lights on and make sure we have plenty of caffeine to keep all of the articles, videos and social media posts coming, so if you like our work, then please consider supporting us at Buy Me A Coffee here.
To help support us here at More Movies, we do use advertising in a few places, so we appreciate it if you do not use AdBlockers on our site, as this helps keep a few pennies trickling in. We also utilise affiliate links throughout the site, usually to help guide our readers to places to stream, rent or buy the movies we talk about. One of the biggest sources for movies online is Amazon Prime Video, where you can stream over 18,000 films. If you are interested in Prime and haven't signed up yet, you can get a 30-day free trial via this affiliate link, which helps support us too.