A master of suspense with a penchant for the frightful and the twisted, filmmaker Brian De Palma is one of the key figures to arise during the New Hollywood movement of the 1970s. Having been inspired by the work of Orson Welles with his seminal movie Citizen Kane (1941) and the original master of suspense, Alfred Hitchcock with his incredible movie Vertigo (1958) the young De Palma's interest in the moving image was realised at an early age.
He was initially taken by physics and mathematics, having won a local science fair in his youth for creating an analog computer that solved equations. His artistic career started in theatre design in the 1960s and he then began to make films where he produced documentries and infomercials.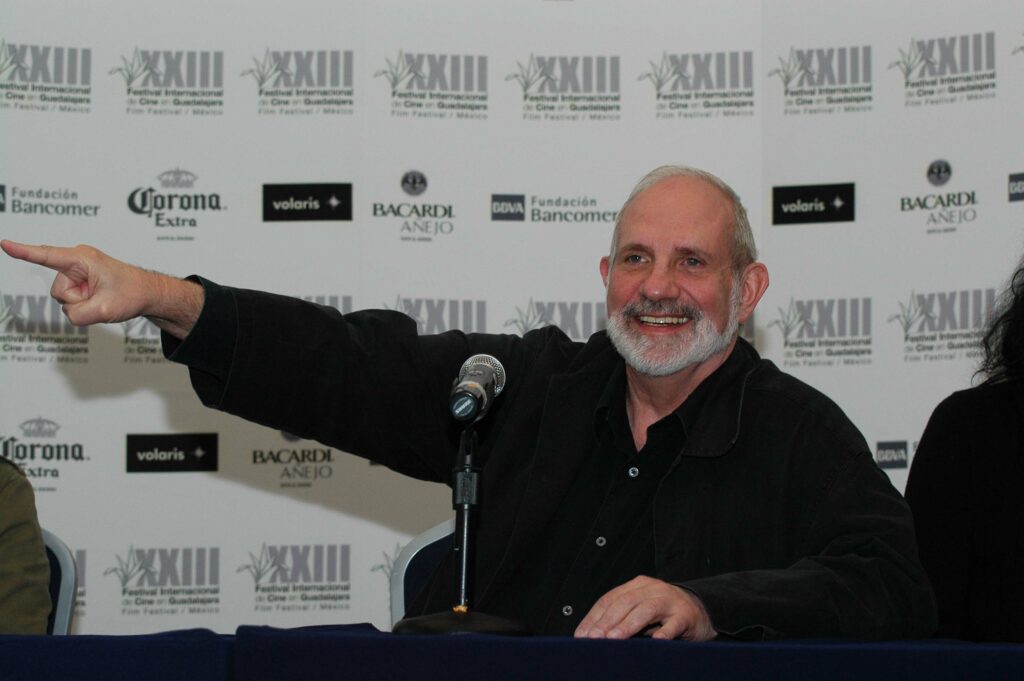 In the following decade he would make his first feature films, and eventually finding success with Carrie (see below), he would go on to direct a number of major pictures throughout the 70s and 80s. Some were more successful than others, due to the fact that Brian De Palma likes to take risks, do things his own way and continually strive to create something new.
"So I like to try to go back and develop pure visual storytelling. Because to me, it's one of the most exciting aspects of making movies and almost a lost art at this point."

Brian De Palma
Closely linked to his peers George Lucas, Steven Spielberg, Martin Scorsese and Francis Ford Coppola, De Palma is one of the major talents to have reinvigorated Hollywood cinema during its new wave era.
Although we enjoy a lot of Brian De Palma's films, we have shortlisted our Top 5 here to serve as an introduction to the uninitiated. We implore anyone who has not seen a De Palma film to check these out. As always, our picks are listed chronologically…
1. Carrie (1976)
This adaptation of the Stephen King novel of the same name was picked-up by Brian De Palma who had an interest in adapting it for the big screen. Surprisingly it had a very low budget and was not well-supported by United Artists financially.
Carrie (1976) was made before the book became a true best-seller and De Palma took the opportunity to change several key elements of the story to fit his own unique vision. Despite the low budget and the lack of interest from the studio, De Palma created a modern-horror masterpiece that went on to gross $34 million from a budget of just $1.8 million.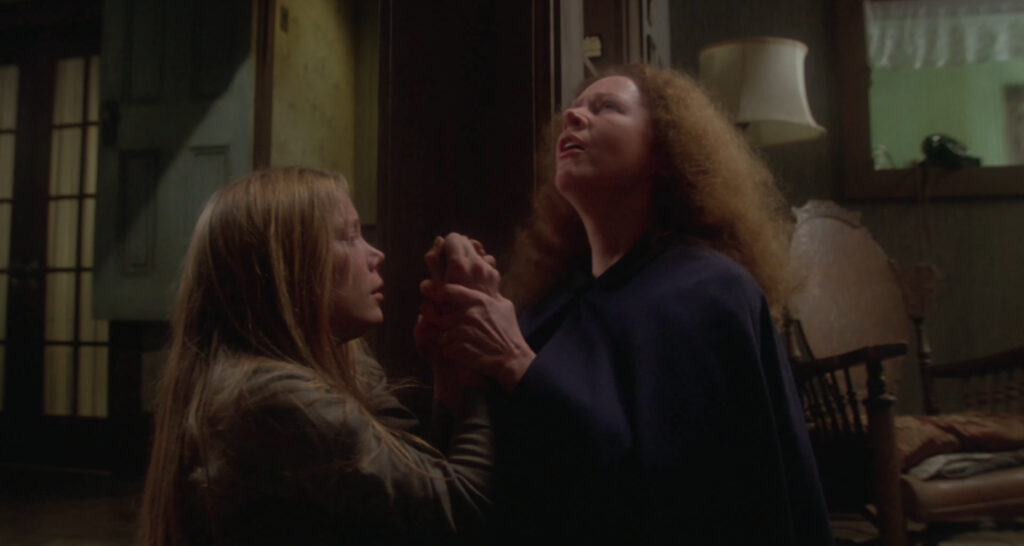 Stars Sissy Spacek and John Travolta were relative unknowns at the time and this film undoubtedley propelled both of them into the limelight after its box office success. A teenage coming-of-age tragedy, Carrie contains humour, a love story, family drama and a frightful and bloody ending that is truly unforgettable to those that have seen it.
The film cemented De Palma's reputation as a New Hollywood talent and opened the door for him to go on to create more memorable and iconic films over the course of the next two decades.
2. Blow Out (1981)
Working again with John Travolta, Brian De Palma's 1981 film Blow Out is a neo-noir mystery thriller that is influenced by Michelangelo Antonioni's earlier film Blow-Up (1966). The story follows a movie sound technician who accidently records an assassination of a presidential candidate whilst recording wild track for a low-budget film.
Similarly in Blow-Up, David Hemming's photographer captures a murder on film and does not realise it until he develops the shots after the fact. De Palma's version is a stylish update on this idea and the young Travolta is joined by Nancy Allen as the femme fatale of the piece. She was married to De Palma at the time and had also starred in his previous film Dressed To Kill (1980).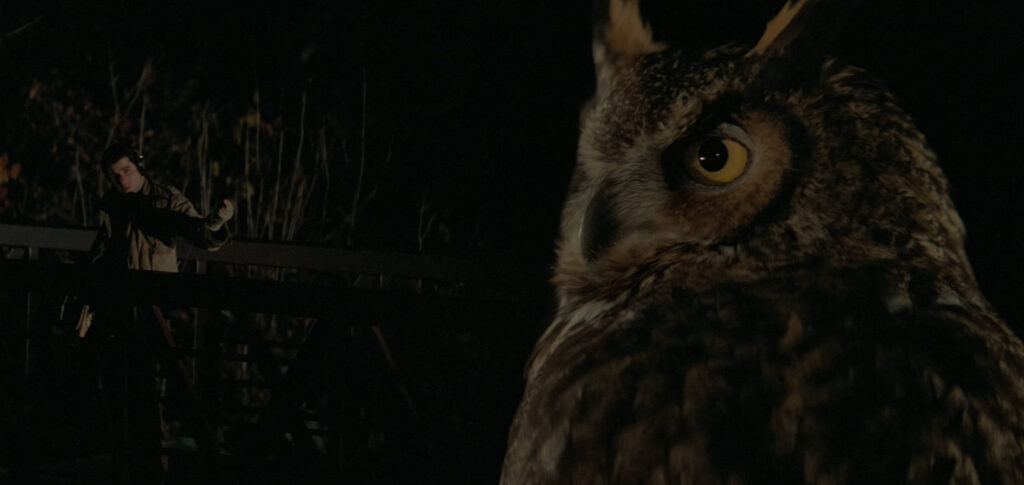 Blow Out is a very slick and well-made film, beautifully shot by cinematographer Vilmos Zsigmond, the picture and compositons never fall short of perfection. Travolta's obsessive sound-recorder delves deeper into the mystery and unravels a nest of vipers that once opened, cannot be contained and put back in the box.
De Palma builds the tension to a fever pitch, never allowing us to relax until it's too late. There are obvious influences abounding throughout this excellent paranoia piece, which fits in well with other political assassination thrillers of the era, such as The Parallax View (1974) and Three Days of the Condor (1975).
3. Scarface (1983)
Scarface (1983) is yet another re-imagining and update of an earlier film of the same name. The story follows Tony Montana, a Cuban exile who travels to the United States seeking refuge and via sheer determination and ice-cold cunning, becomes one of the biggest crime kingpins of his time. Played by the amazing Al Pacino, the central character is bombastic, fiery and unshakable in his determination to be number one.
The original Scarface (1932) directed by Howard Hawks and starring Paul Muni was a shocking indictment of America's criminal underworld and was released in the pre-Hays Code era. Its visceral portrayal of violence and underworld dealings was very shocking to cinema audiences in the 1930s. Similarly, the updated De Palma Scarface was criticised for being overtly violent and showing explicit drug use, which resulted in it being banned on VHS here in the U.K. for a number of years.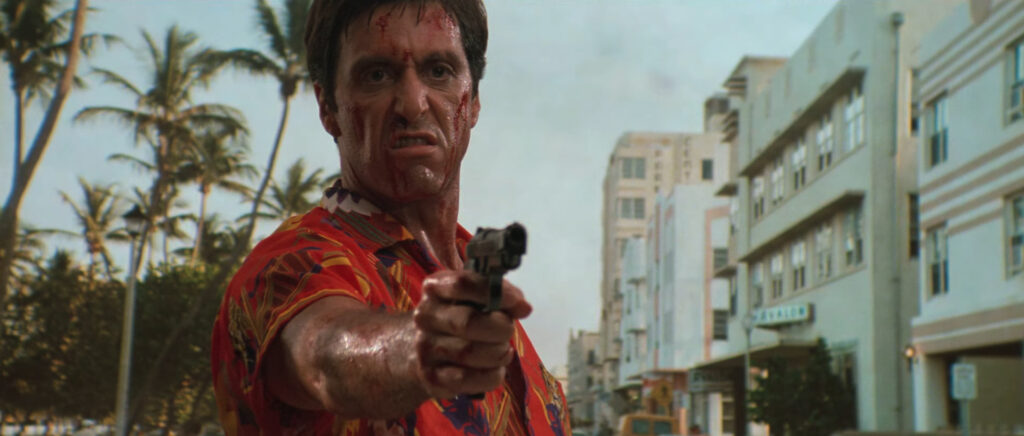 Pacino's Montana has become an iconic character of modern cinema and has therefore been heavily lampooned and caricatured over the years. Even people who haven't seen Scarface will recognise the references and endless memes that the film has spawned. The Immortal lines "Say hello to my little friend!" have been uttered and regurgitated endlessly, which signifies the expansive influence this movie has had on popular culture ever since its release.
De Palma uses the Miami setting to its full potential, grounding the events in realism as we witness the low-level criminals rise from the slums and gutters of the streets, to the neon-soaked nightclubs where they reign as dangerous figureheads of infamy and criminal success. A must for all fans of the crime genre.
4. The Untouchables (1987)
In The Untouchables (1987) sees Brian De Palma depicting the other side of the law in this 80s blockbuster which retells the story of real-life F.B.I. agent Eliot Ness and his team of 'untouchables' as they take on Chicago's mob, which is led by the infamous Al Capone.
Kevin Costner plays Ness and is joined by Sean Connery in his only Oscar-winning performance, and Andy Garcia in one of his early break-out roles and the always entertaining Charles Martin Smith. Capone is portrayed by Robert De Niro who had worked with De Palma previously on some of his earliest films; Greetings (1969) and Hi, Mom! (1970).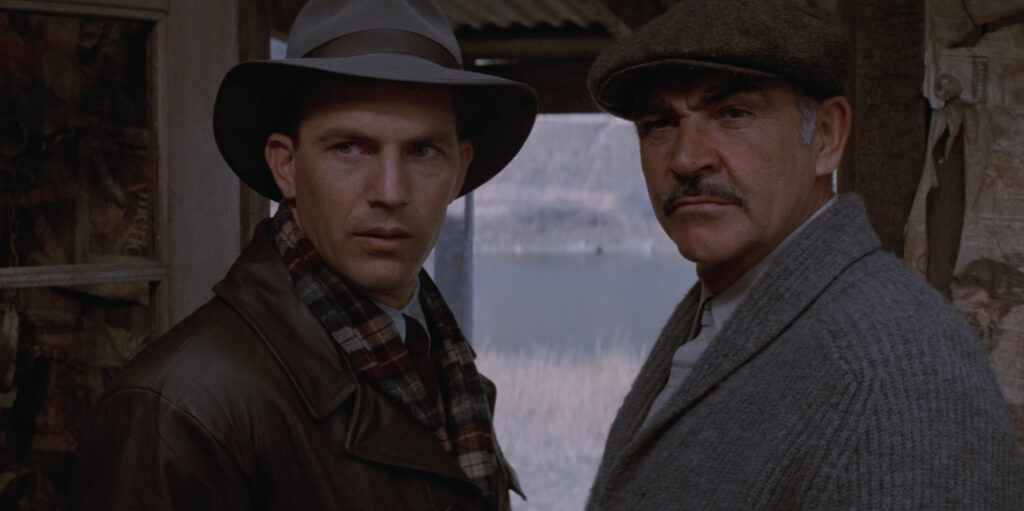 Not a techinally accurate portrayal of events, The Untouchables is more of a tribute to the pre-code crime films of the 1930s. De Palma lays out his influences once again with nods to Sergei Eisenstein and Howard Hawks peppered throughout. The performances are all solid and the action is gripping and immersive.
Even though their is lack of historical accuracy, the characters are mostly based on real people and the atmosphere and events of the era are perfectly rendered in this exciting and much-loved crime thriller. Made on a budget of $25 million, the film went on to take over $100 million at the box office and is still held in high regard today as one of the best movies in the genre.
5. Carlito's Way (1993)
A decade after they made Scarface together, Brian De Palma and Al Pacino teamed-up once again to make another gripping crime thriller in the form of Carlito's Way (1993). A very different story, this film follows the exploits of a former street criminal called Carlito Brigante (Pacino), who having been released from a life sentence in prison on a technicality, attempts to live a straight life when he gets back to the free world.
Despite his best efforts, old enemies and new, conspire to pull Carlito back into a life of crime, one which he will ultimately find impossible to escape from, despite his dreams and desires to get away from it all with the woman he loves.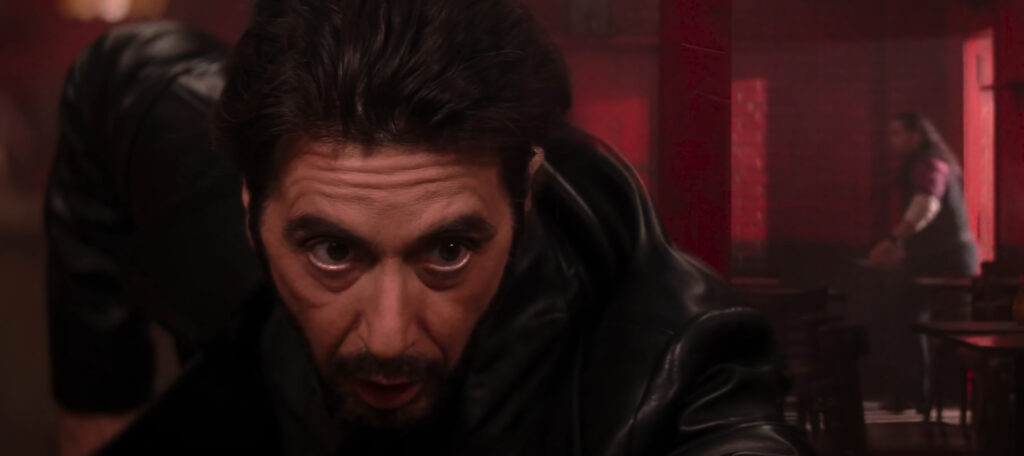 This film was released at a time when the crime genre was seeing a new lease of life at the box office thanks to films like Scorsese's Goodfellas (1990) and Quentin Tarantino's Reservoir Dogs (1992). It performed reasonably well at the box office, doubling it's $30 million budget, but it is the film's lasting impact on audiences that has resulted in us including it here.
With memorable performances from Sean Penn and a young John Leguizamo, Carlito's Way also features the fantastic and sadly, now forgotten Penelope Ann Miller as well as featuring an early performance from Viggo Mortensen. Slick, entertaining and rife with memorable dialogue, impressive action and his trademark suspenseful scenes, this is definitely one of Brain De Palma's best efforts. If you loved Scarface, you'll love this one too!
So, that's our Top 5 Brian De Palma Films!
Think we've missed any out or not included your favourite Brian De Palma movie? Then let us know in the comments below.
You can read more of our reviews here.
Please join in 'the conversation' with us on social media on Facebook, Instagram, Tik Tok and Twitter. We really appreciate all the likes, shares, retweets etc., and we would love to hear from you and continue the wonderful celebration of all things cinema on these platforms.
If you love to watch videos on YouTube, then please subscribe to our channel here. There's lots of fun and informative videos uploaded that we hope you will enjoy!
We have a passion for movies and aim to produce entertaining and informative movie-related content. It certainly is a lot of hard work, but we love films so much that it's worth all the effort. We have to keep the lights on and make sure we have plenty of caffeine to keep all of the articles, videos and social media posts coming, so if you like our work, then please consider supporting us at Buy Me A Coffee here. You can also become a More Movies patron on Patreon here.
To help support us here at More Movies, we do use advertising in a few places, so we appreciate it if you do not use AdBlockers on our site, as this helps keep a few pennies trickling in. We also utilise affiliate links throughout the site, usually to help guide our readers to places to stream, rent or buy the movies we talk about. One of the biggest sources for movies online is Amazon Prime Video, where you can stream over 18,000 films. If you are interested in Prime and haven't signed up yet, you can get a 30-day free trial via this affiliate link, which helps support us too.