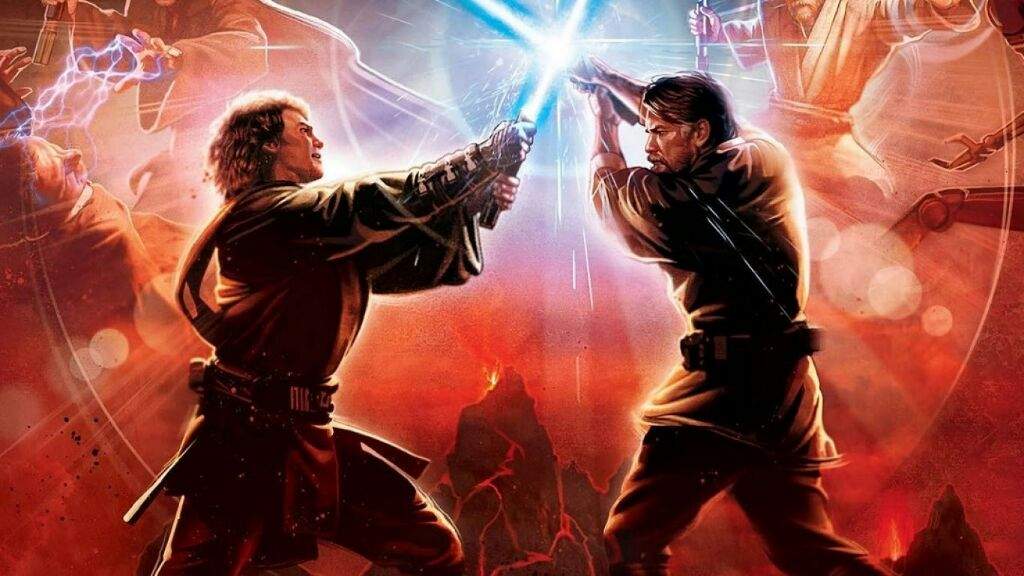 Pistols, machine guns, cannons, blasters… how uncivilised! In the old days warriors would battle one-on-one with swords to decide who was a worthy champion. In film history, some of the most amazing fight scenes have been battles of swordsmanship. The choreography and athleticism required to create a realistic and memorable swashbuckling scene is no mean feat. So, without further ado, here's our choice of 5 of the greatest sword fights witnessed in cinema…
1. Don Diego vs. Captain Pasquale – The Mark of Zorro (1940)
Tyrone Power and Basil Rathbone square off in the intense conclusion to the classic 1940 film The Mark of Zorro. Here the films hero Don Diego (Power) is confronted by the villain Captain Pasquale (Rathbone) who challenges him to a fight to the death. This takes place immediately in tight quarters using the weapons that adorn the wall. Both men were highly skilled and performed the scene themselves, no stunt performers required! It's lightning fast, suspenseful and is ended with a shock lunge that will still surprise a modern audience with it's suddenness and realism.
2. Luke vs. Vader – The Empire Strikes Back (1980)
The Star Wars saga is famous for its lightsaber battles, and there are many to choose from across the score of films that have been made since the original in 1977. We have chosen the duel between father and son as hero Luke Skywalker faces off against the evil Darth Vader in the 1980 film The Empire Strikes Back. The special effects are incredible and the dark setting with it's smokey atmosphere accentuates the glowing swords as they clash to and fro between the combatants. Intense and exciting, this particular battle is sprawling and contains a shock ending in which limbs are cut off and infamous secrets are revealed. Feel the power of the dark side!
3. The Bride vs. The Crazy 88 – Kill Bill Vol. 1 (2003)
There are so many great samurai sword fights in cinema, the very best were made by great Japanese directors such as Akira Kurosawa and Masaki Kobayashi. But we have chosen a samurai sword fight directly inspired by the earlier oeuvre of the Japanese masters, which has become one of the most famous battles in all of cinema… the Bride takes on the Crazy 88 in Quentin Tarantino's Kill Bill Vol. 1. This battle has it all; speed, agility, a great setting, lashings of excitement and blood… lots of blood. Tarantino wanted to create one of the most memorable action scenes ever committed to film and we have to applaud this effort for all of its bombastic spectacle. Uma Thurman is exceptional in this hack n' slash fest that celebrates all that is great about martial arts cinema and samurai sword fights in particular.
4. Wesley vs. Inigo – The Princess Bride (1987)
Less violent and blood thirsty than any of our other selections, the fight that takes place between Wesley and Inigo in Rob Reiner's 1987 classic The Princess Bride is just as entertaining and thrilling to watch. There's comedy, gymnastics and a rolling dialogue between the two swordsman that develops into a mutual respect for one another's skill and conduct. A blatant tribute to the films of early Hollywood such as the aforementioned The Mark of Zorro, this battle is a text book example of how to choreograph an exciting sword fight. It maintains a level of comedy and nostalgia that befits the genre and the twists and turns that develop between the opponents are equally surprising and hilarious.
5. Gabriel vs. The Mayor's Nephew – The Duellists (1977)
We could not write an article about sword fighting in cinema without mentioning The Duellists directed by Ridley Scott. This film is beautifully shot and realistically portrays a time when duel fighting was popular and fashionable. There are no somersaults or slashing of candles here. Each move is calculated, every step measured. We are given the impression that every little decision could mean the difference between life and death. Harvey Keitel plays an obsessive and merciless character whose honour can only be satisfied by the blood of his perceived enemies in this triumph of period cinema. Each duel is beautifully shot with a verisimilitude that conveys a real sense of danger. Short and literally to the point. En guarde!
There we have it, the 5 Greatest Sword Fights in Cinema!
You can read more of our articles here.
Please join in 'the conversation' with us on social media on Facebook, Instagram, Tik Tok and Twitter. We really appreciate all the likes, shares, retweets etc., and we would love to hear from you and continue the wonderful celebration of all things cinema on these platforms.
If you love to watch videos on YouTube, then please subscribe to our channel here. There's lots of fun and informative videos uploaded that we hope you will enjoy!
We have a passion for movies and aim to produce entertaining and informative movie-related content. It certainly is a lot of hard work, but we love films so much that it's worth all the effort. We have to keep the lights on and make sure we have plenty of caffeine to keep all of the articles, videos and social media posts coming, so if you like our work, then please consider supporting us at Buy Me A Coffee here.
To help support us here at More Movies, we do use advertising in a few places, so we appreciate it if you do not use AdBlockers on our site, as this helps keep a few pennies trickling in. We also utilise affiliate links throughout the site, usually to help guide our readers to places to stream, rent or buy the movies we talk about. One of the biggest sources for movies online is Amazon Prime Video, where you can stream over 18,000 films. If you are interested in Prime and haven't signed up yet, you can get a 30-day free trial via this affiliate link, which helps support us too.