Director, writer, producer, actor; Shelton Jackson "Spike" Lee is one of the most important and prolific American filmmakers to have emerged in the last 35 years of cinema. Always on the pulse, often controversial and unafraid to be outspoken on the things that mean the most to him, Spike Lee has created a body of work that pays tribute to his filmmaking heroes at the same time as producing a unique voice that can be easily recognised as his alone.
Born in the south in Atlanta, Georgia, Spike Lee attended Morehouse College and achieved a BA in Mass Communication before moving to NYC to attend New York University where he gained an MFA in film and television. He became the artistic director of the school in 2002 and is now a tenured professor at NYU. All of this while making a string of ground breaking films that deal with racism, inner-city living, politics, mass media et al.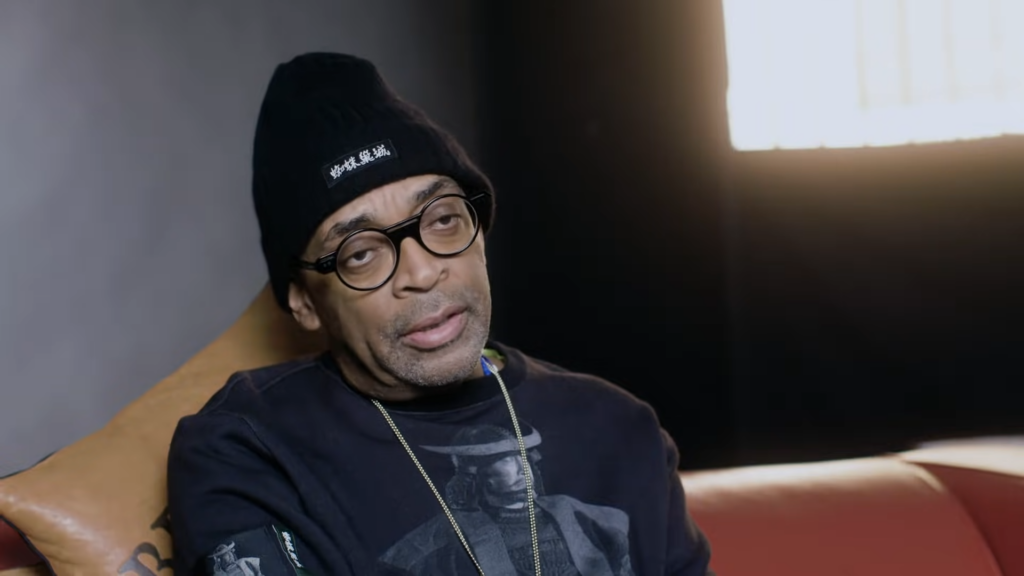 "All directors are storytellers, so the motivation was to tell the story I wanted to tell. That's what I love."

Spike Lee
Spike Lee's early work created an instant splash, giving him a reputation as an extremely talented young director. Despite predictable criticism from many facets of society that seek to quell black voices in the arts, Lee has striven to confound his detractors and produce films that reveal underlying discrimination in the United States, in both a historical and contemporary context. In recent years he has expanded his repertoire in terms of thematic content and solidified his reputation as one of the most accomplished and powerful filmmakers in American cinema.
Having produced over twenty films since the mid-1980s, we shortlist our personal favourites here in chronological order…
1.) Do The Right Thing (1989)
Lee's breakthrough film Do The Right Thing is a slice-of-life comedy drama that takes place in a tension-filled Brooklyn neighbourhood on a hot summer day. Starring Lee as the central character Mookie, the film explores similarities and differences between a multi-racial community that is rife with poverty, discrimination and injustice. Poignant, controversial and often hilarious, this film boasts an amazing ensemble cast that includes Danny Aiello, Giancarlo Esposito, Ossie Davis, Samuel L. Jackson, John Turturro, Rosie Perez, Ruby Dee, Bill Nunn, John Savage, Robin Harris, Frank Vincent, Frankie Faison and Martin Lawrence.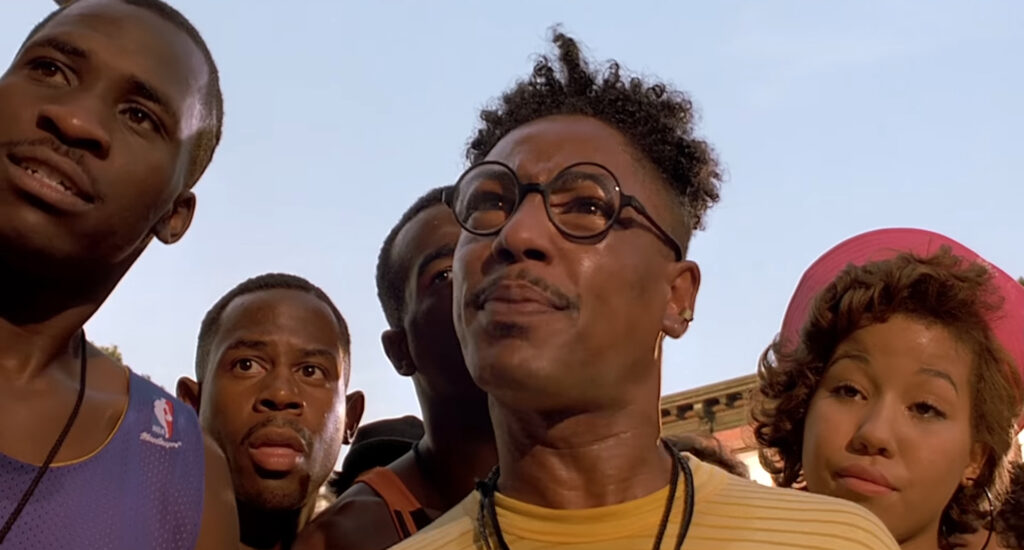 Shot on location in Brooklyn, Lee initially wanted Robert DeNiro to play the role of Sal. Due to prior commitments, DeNiro couldn't do it and Danny Aiello was hired to play the short-tempered pizzeria owner. Upon its release, the film was criticised for potentially inciting black people to riot, a ridiculous notion which Lee called "egregious and racist", noting "I don't remember people saying people were going to come out of theatres killing people after they watched Arnold Schwarzenegger films."
Despite predictable criticism like this, Do The Right Thing is thought of as a modern classic with extremely high ratings all round and rightly hailed as one of the most important films of the 1980s. If you had never seen a Spike Lee film, this would be the best place to start.
2.) Malcolm X (1992)
This epic masterpiece is over three hours long and is more than worthy of being compared to other biopics of the era such as Goodfellas (1990) and Schindler's List (1993). The story of Malcolm Little, a street-smart criminal and drug-dealer turned minister and spokesman for the Nation of Islam, is expansive and engrossing.
Rejecting his surname as being associated with his forbearer's slave-owners, Malcolm X becomes one of the most radical and prominent figures of Afro-American culture in the 1950s and 60s. Perfectly cast in the title role, Denzel Washington gives an incredible performance alongside top notch support from Angela Bassett, Delroy Lindo and Lee himself.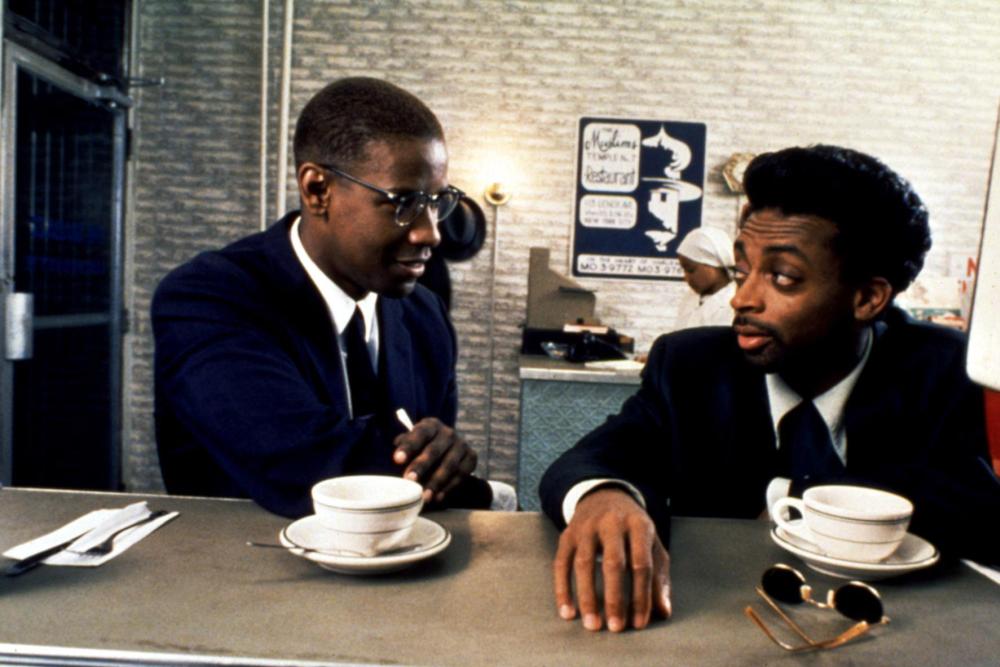 Washington was nominated for the Best Actor Oscar at the Academy Awards, but lost to Al Pacino for Scent of a Woman. Pacino is excellent in that film, but Denzel Washington's performance as the titular character is simply incredible. It is my humble opinion that the Academy got that one very, very wrong.
Washington bears a striking physical resemblance to the real-life Malcolm X, but it is his ability to portray the man's personal development from small-time street hustler to a powerful Afro-American leader that is simply mesmerising. One of the best film performances ever rendered. Everything about this film is impressive, from the cinematography and period mise en scene, to the script-writing and pacing; Malcolm X is a must-see for all lovers of film and history.
3.) Clockers (1995)
Originally set to be directed by Martin Scorsese, Clockers is a crime drama that centres around a murder investigation in Brooklyn. Mehki Phifer plays Strike, a young 'clocker' (street-level drug dealer) who is caught up in a dangerous environment of crime which is controlled by Rodney, played by the always amazing Delroy Lindo. When Rodney orders Strike to murder a rival dealer, a murder investigation ensues led by two homicide detectives played by Harvey Keitel and John Turturro.
With another stellar ensemble cast that also includes Isiah Washington, Keith David, Regina Taylor, Thomas Jefferson Byrd and Mike Starr, Clockers is a tense and engrossing portrayal of inner-city turmoil, gang violence, drug culture and police corruption.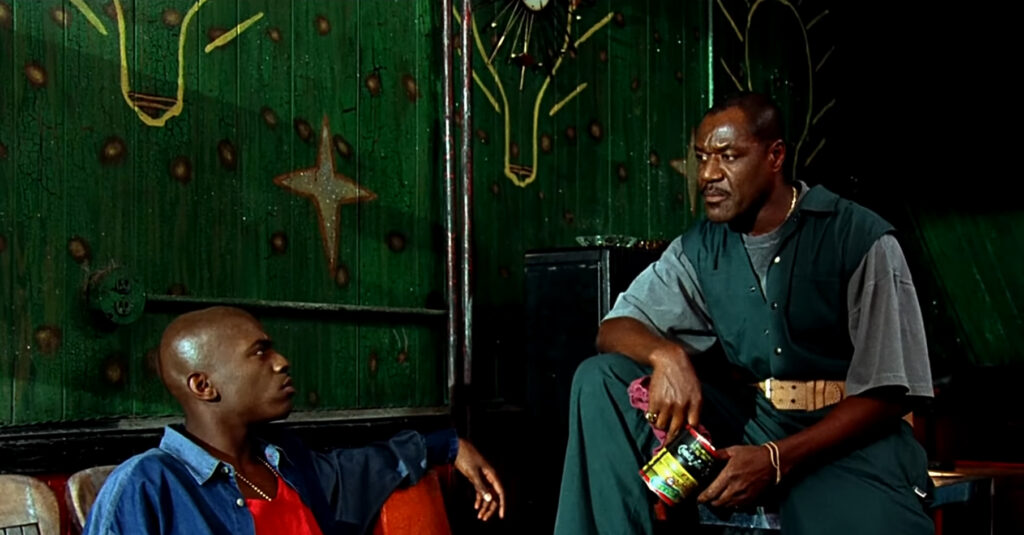 Despite doing poorly at the box office, Clockers is highly regarded as a top-notch crime film. Based on the book of the same name by Richard Price, Lee re-wrote the script with Price after taking over from Scorsese, who remained as co-producer with Lee.
Packed full of powerful performances and Lee's own brand of realism, the marriage of Scorsese and Lee produces a film that is indicative of urban life in the projects of Brooklyn and can be seen as a pre-cursor to the marvellous HBO crime drama series The Wire, which would later expound upon similar themes and delve deeper into the deep-seated corruption that plagues the American justice system and the black communities at its mercy.
4.) Summer of Sam (1999)
In the hot summer 1977, New York City was rocked by a string of killings committed by David Berkowitz who became known as the .44 Calibre Killer. Later renamed as the Son of Sam due to notes he left at the crime scene which were signed thus, the serial killer wreaked havoc by shooting a string of women and their lovers, causing many people to live in fear behind locked doors. In Summer of Sam Spike Lee delves into the effects that these slayings had on the people who were living in the killer's hunting ground and how our own fears of the unknown can lead to mob mentality, societal breakdown and the other woeful consequences that will inevitably transpire.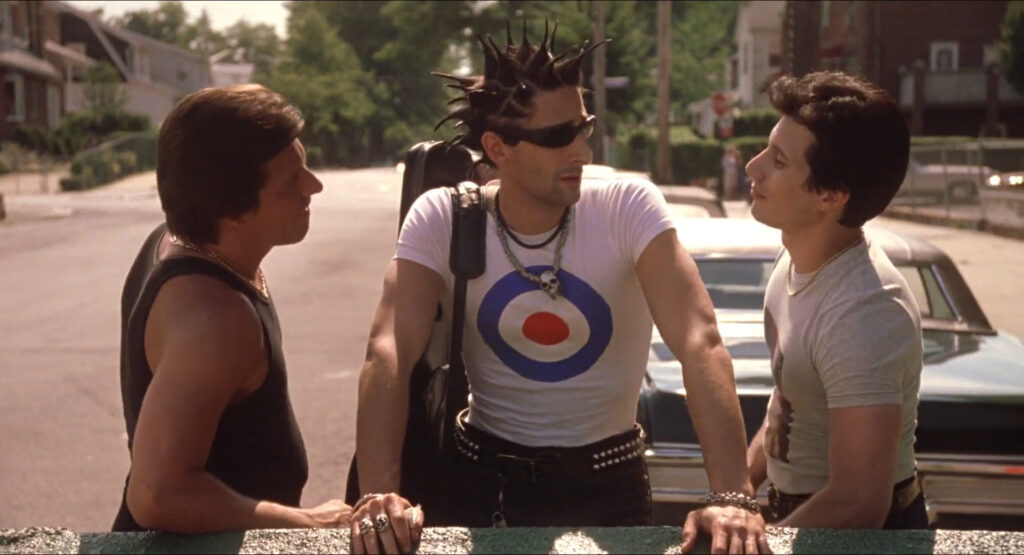 With differing lives, two old friends from the neighbourhood drift apart and loyalties are stretched to the limit when people become suspicious that one of them may be the Son of Sam killer. Using the Berkowitz murders as a backdrop, the story focuses on the lives of fictional characters played by John Leguizamo, Mira Sorvino, Jennifer Esposito and Adrien Brody.
Much like Do The Right Thing, the sweltering heat of the summer becomes part of the reason that the characters tempers flare up and Lee returns to themes of infidelity, indifference, prejudice and regret. Not as critically acclaimed as some of his other work, Summer of Sam is nevertheless essential Spike Lee viewing in my humble opinion. Here you will see the filmmaker pushing the envelope of visual narrative and treading new ground in terms of social commentary.
5.) BlacKkKlansman (2018)
From the very outset BlacKkKlansman is in-your-face filmmaking. Even the title immediately commands your attention, with its juxtaposed imagery instantly producing a wry smile and more than a whiff of intrigue. Produced by Jordan Peele and using all the wonderful magic at Lee's disposal, this biographical crime comedy is based on the book Black Klansman, written by real-life black police officer (now retired) Ron Stallworth. He managed to infiltrate the Ku Klux Klan in the 1970's by means of a series of telephone conversations with the likes of the Grand Wizard David Duke. Working with other white undercover officers, Stallworth managed to join the KKK and expose various members of its operation.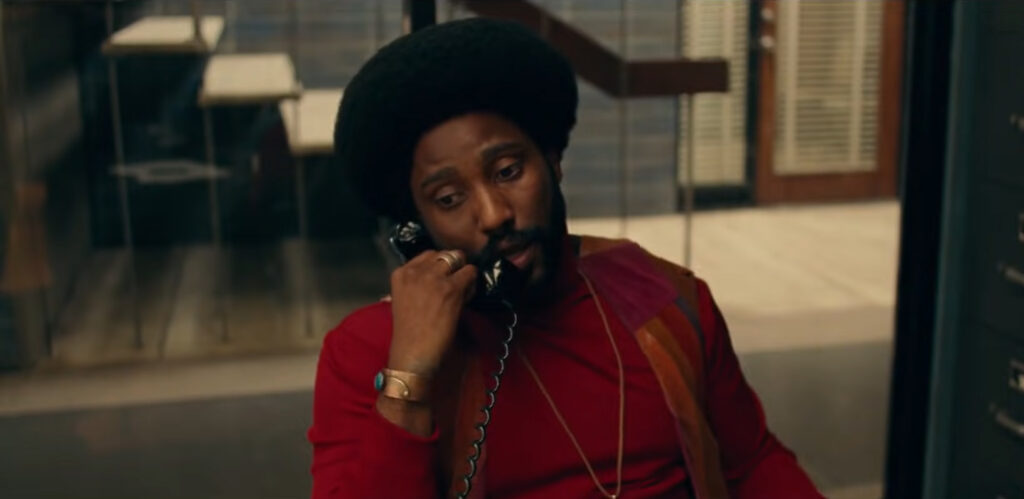 The film stars John David Washington as Stallworth and Adam Driver as his partner Flip Zimmerman. As with all good films, the real truth does not get in the way of a good story and there are several elements that differ from actuality. However, the general outline of the piece is close to what really happened and this will both shock and entertain the audience in its portrayal of a very singular story.
Beautifully shot by Chayse Irvin, the cinematography and production design are absolutely top notch, invoking the 1970s with all its flared styles and supercool fashion. This picture looks good, it sounds good and it has an excellent pace which keeps you engrossed in the narrative throughout, not knowing what will happen next in this tale of high stakes undercover infiltration. BlacKkKlansman is definitely the best of Lee's recent efforts and essential viewing for fans of his joints.
So that's our Top 5 Spike Lee films!
Think we've missed any out or not included your favourite Spike Lee film? Then let us know in the comments below.
You can read more of our articles here.
Please join in 'the conversation' with us on social media on Facebook, Instagram, Tik Tok and Twitter. We really appreciate all the likes, shares, retweets etc., and we would love to hear from you and continue the wonderful celebration of all things cinema on these platforms.
If you love to watch videos on YouTube, then please subscribe to our channel here. There's lots of fun and informative videos uploaded that we hope you will enjoy!
We have a passion for movies and aim to produce entertaining and informative movie-related content. It certainly is a lot of hard work, but we love films so much that it's worth all the effort. We have to keep the lights on and make sure we have plenty of caffeine to keep all of the articles, videos and social media posts coming, so if you like our work, then please consider supporting us at Buy Me A Coffee here. You can also become a More Movies patron on Patreon here.
To help support us here at More Movies, we do use advertising in a few places, so we appreciate it if you do not use AdBlockers on our site, as this helps keep a few pennies trickling in. We also utilise affiliate links throughout the site, usually to help guide our readers to places to stream, rent or buy the movies we talk about. One of the biggest sources for movies online is Amazon Prime Video, where you can stream over 18,000 films. If you are interested in Prime and haven't signed up yet, you can get a 30-day free trial via this affiliate link, which helps support us too.