West Side Story (1961) is a musical romantic drama directed by Jerome Robbins and Robert Wise and stars Natalie Wood, Richard Beymer, George Chakiris, Rita Moreno and Russ Tamblyn.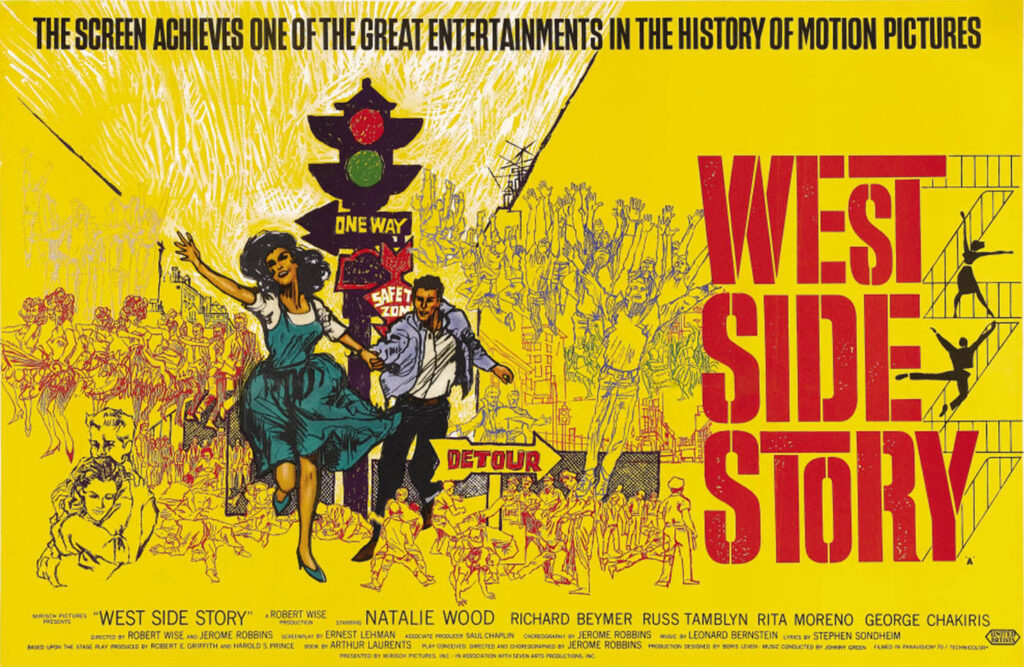 Based on William Shakespeare's play Romeo and Juliet, West Side Story was written by Arthur Laurents and first performed as a stage musical in 1957, with music by maestro Leonard Bernstein and lyrics by Stephen Sondheim. The stage version was so popular that plans to create the film were quickly put into place, with original stage director and dance choreographer Jerome Robbins being enlisted as co-director, sharing duties with Robert Wise who had experience in directing film, which Robbins did not.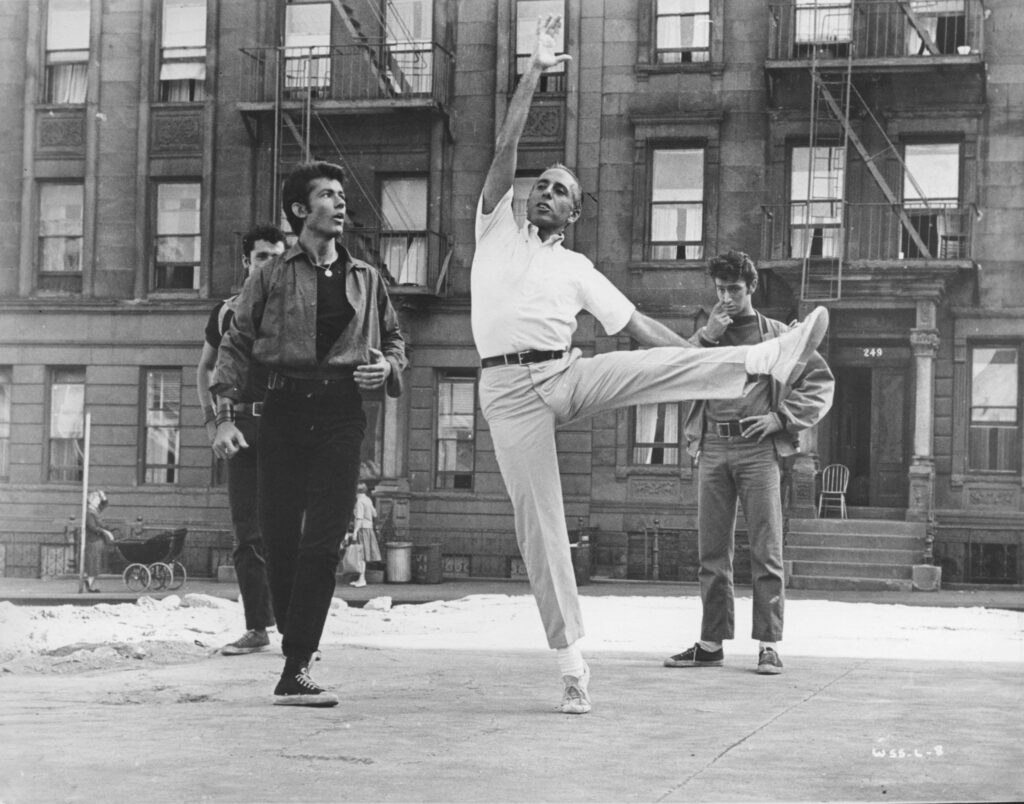 The movie cast many of the original Broadway players, mostly appearing in different roles, for example, Tony Mordente, who played A-Rab on stage, was cast as Action in the film. George Chakiris who plays Bernardo in the film, played Riff in the stage version in London. Although some of the actors were cast in their original parts, like William Bramley who plays Officer Krupke. Natalie Wood and Richard Beymer were cast in the lead roles as Maria and Tony, two young New Yorkers from the Upper West Side who fall for one another at a dance hall, despite being from different backgrounds.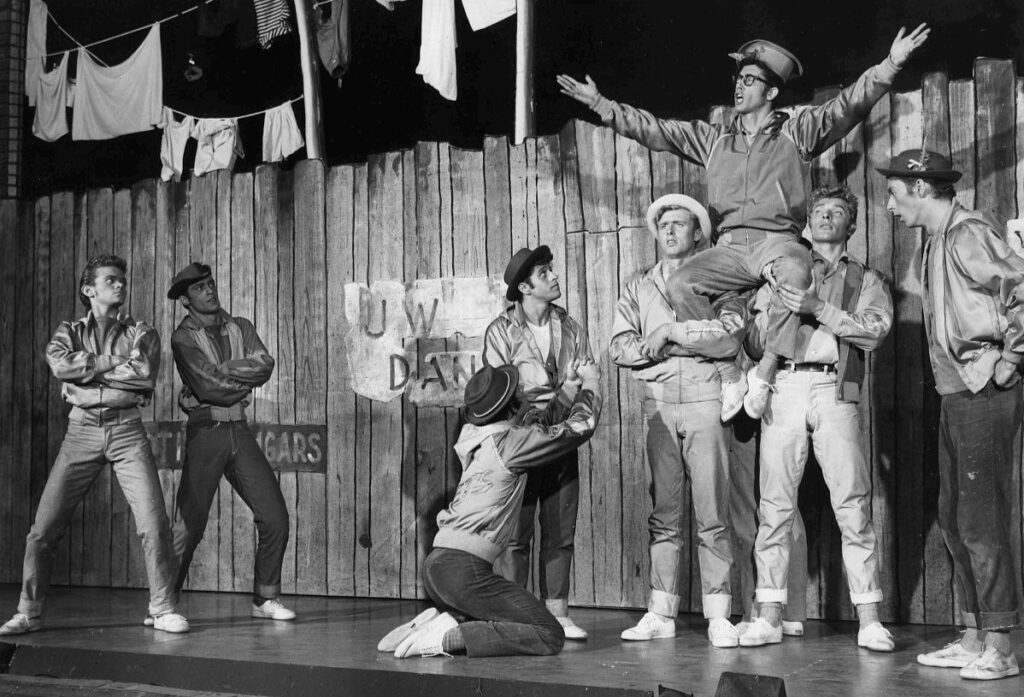 In Shakespeare's play we have two warring families from Verona, the Montagues and the Capulets. In West Side Story the families are replaced by two rival gangs, the Sharks who are from Pueto Rican extraction and the Jets who are from European backgrounds. Maria is linked to the Sharks and is already betrothed to Chino who it has been arranged for her to marry. Tony is a former member of the Jets who has since turned his back on the gang lifestyle and is looking for something bigger that will take him away from it all and fulfil his destiny.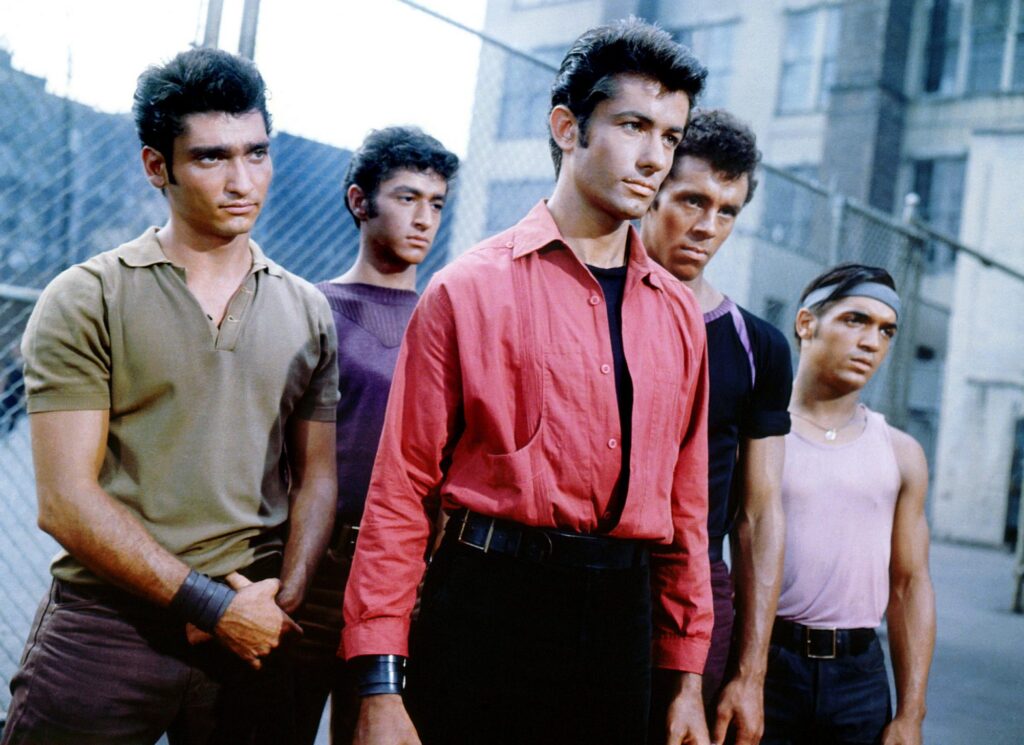 Despite meeting and instantly falling for one another, Tony and Maria's love affair is cut short when the external forces which surround their lives take charge and destroy their chances of happiness and union. Just like the play, their brief courtship ends in tragedy and the beauty of true love is disrupted and quashed by the actions of the jealous, the vengeful and the intolerant.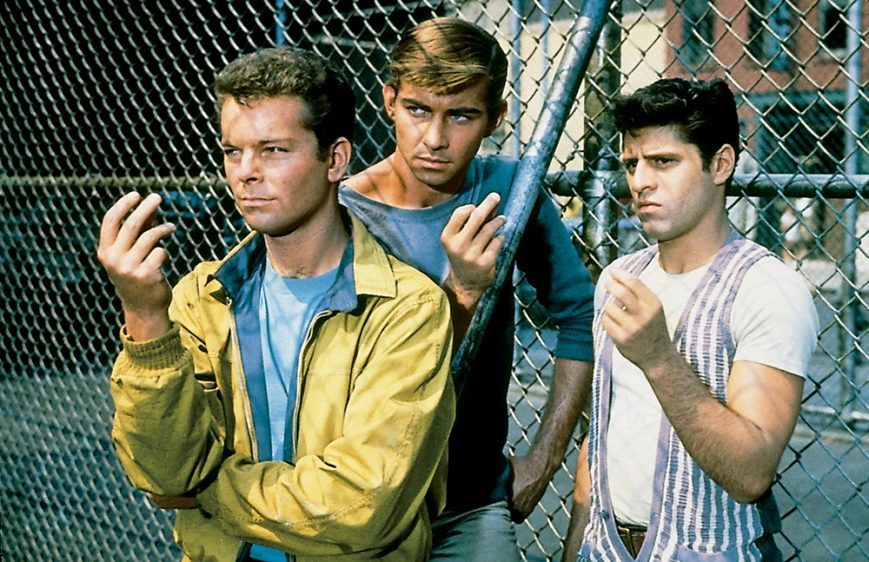 West Side Story is considered to be one of the greatest musicals ever created, and the film is also considered to be one of the very best ever made. It is easy to see why, even 60 years after its release, the powerful performances, emotive dance sequences and world class music all combine to deliver one of cinema's greatest productions. It was nominated for eleven Academy Awards winning ten including Best Picture and Best Director for Wise and Robbins. George Chakiris and Rita Moreno both won Best Supporting Actor and Actress and Robbins was also given the Academy Honorary Award for his work on the film.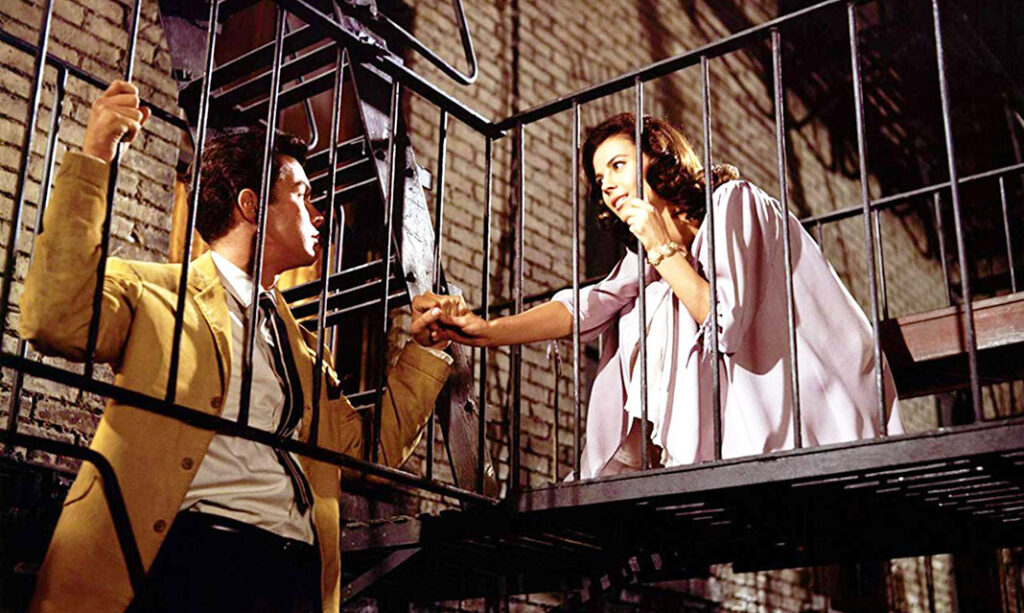 Jerome Robbins worked so hard on the dance sequences that the production fell behind schedule and eventually the producers decided to let him go. However, he continued to consult with Robert Wise for the rest of the production, providing key advice in terms of the dance sequences that had yet to be filmed and he was also involved in the editing process which incidentally also won the Oscar for Best Film Editing for Thomas Stanford.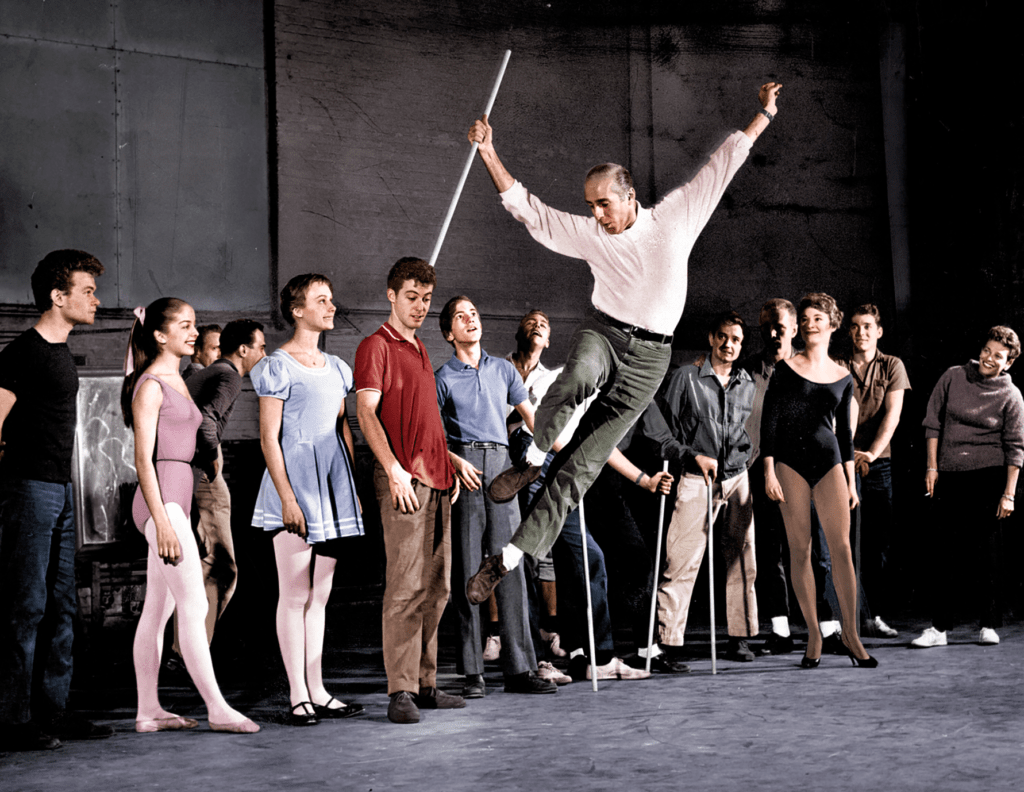 West Side Story is a monumental film experience and there are many elements that can be unpacked and explored in great detail. The music alone has been poured over and dissected by countless fans, critics and theorists alike. There's no doubt that something very special was created when the combined talents of writer Laurents, Bernstein, Sondheim and Robbins came together to develop the initial idea for the musical.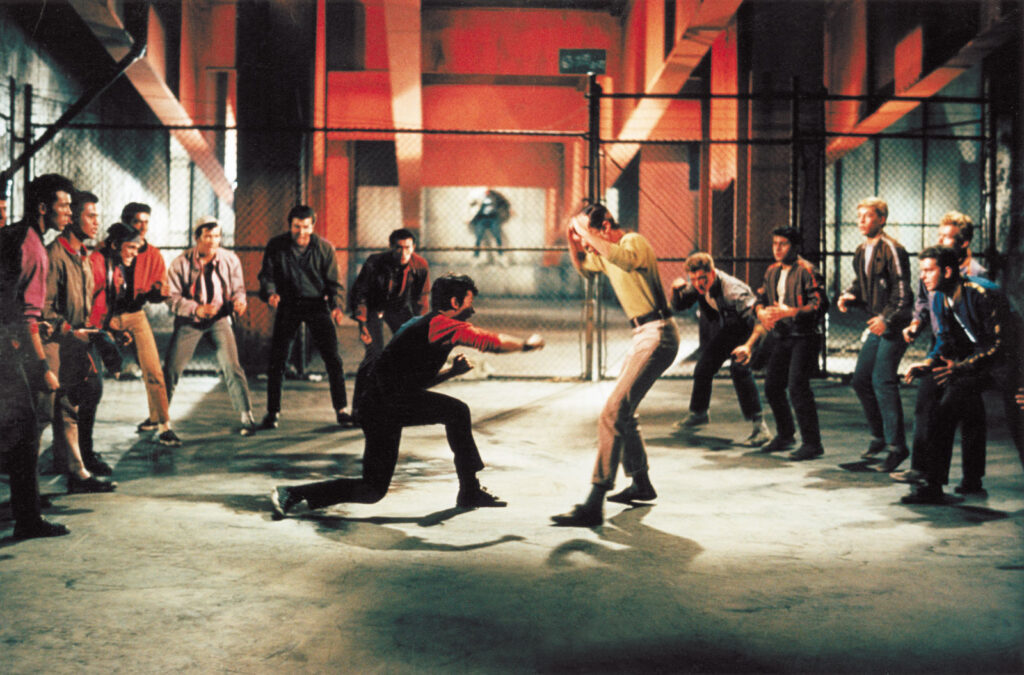 The main theme of the story is about intolerance. Intolerance of the "other", intolerance of the ways in which other people choose to live and love, intolerance of sharing or co-existing. The gang's hatred for one another is rooted in racism, the white Jets unwilling to share their turf with the immigrant Puerto Ricans resulting in a deadly rivalry that would rather embrace death, chaos and destruction, than let love conquer all and create harmony and peace between enemies.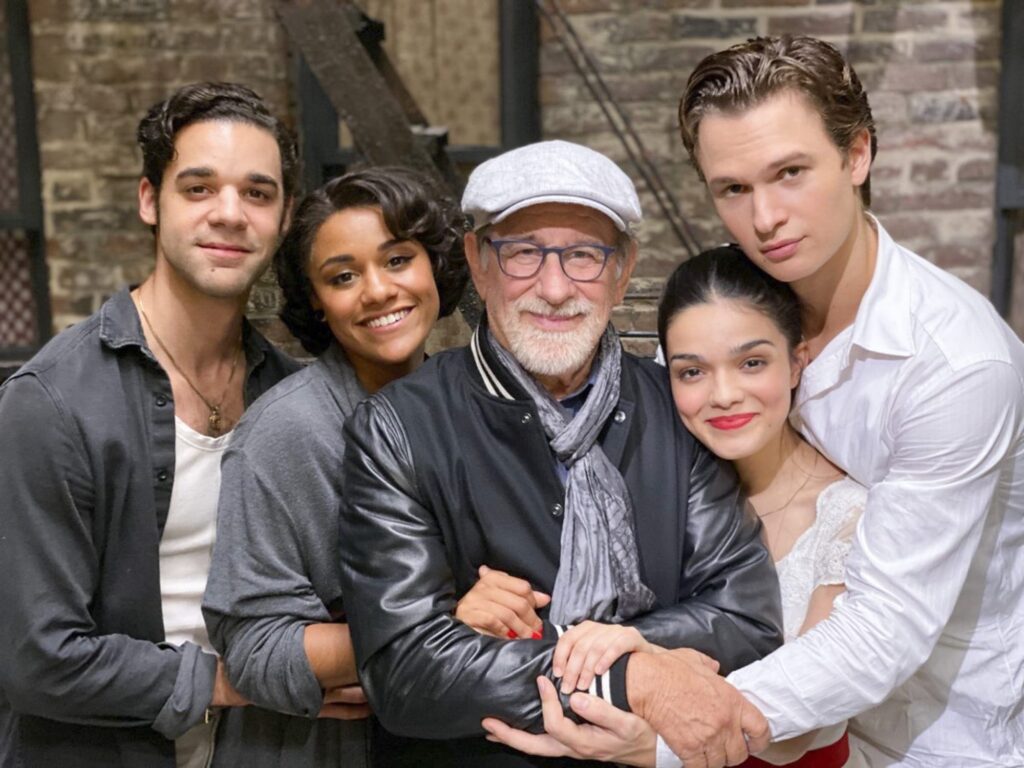 These themes still resonate today, just as much as they did 60 years ago and it is no small coincidence that master filmmaker Steven Spielberg has chosen to recreate this incredible masterpiece. No doubt he has done this to bring West Side Story's messages and themes to a new generation, carrying a warning that intolerance will only lead to regret and sorrow for all involved, and that the only way to overcome our differences is to become more tolerant of one another, thereby learning that we are in fact, not so different after all.
Check out our reaction to the trailer for the new film here.
Take a look at my earlier essay about the film here True Collaboration: The relationship between music and movement in the film West Side Story (1961)
Well, that's our review of West Side Story!
Did you enjoy West Side Story? What did you think of our review? Let us know in the comments!
You can read more of our reviews here.
Please join us on social media on Facebook, Instagram, Tik Tok and Twitter. We really appreciate all the likes, shares, retweets etc., and we would love to hear from you and continue the wonderful celebration of all things cinema on these platforms.
If you love to watch videos on YouTube, then please subscribe to our channel here. There's lots of fun and informative videos uploaded that we hope you will enjoy!
We have a passion for movies and aim to produce entertaining and informative movie-related content. It certainly is a lot of hard work, but we love films so much that it's worth all the effort. We have to keep the lights on and make sure we have plenty of caffeine to keep all of the articles, videos and social media posts coming, so if you like our work, then please consider supporting us at Buy Me A Coffee here. You can also become a More Movies patron on Patreon here.
To help support us here at More Movies, we do use advertising in a few places, so we appreciate it if you do not use AdBlockers on our site, as this helps keep a few pennies trickling in. We also utilise affiliate links throughout the site, usually to help guide our readers to places to stream, rent or buy the movies we talk about. One of the biggest sources for movies online is Amazon Prime Video, where you can stream over 18,000 films. If you are interested in Prime and haven't signed up yet, you can get a 30-day free trial via this affiliate link, which helps support us too.