The White Tiger (2021) is Ramin Bahrani's new drama that tells the story of Balram Halwai, an ambitious Indian driver who uses his wit and cunning to escape from poverty and make a better life for himself.
The director decided to cast a lesser-known actor in Adarsh Gourav as Balram, wanting an unknown Indian actor who best fitted the underdog character. Adarsh is joined by Rajkummar Rao and Priyanka Chopra, fantastically portraying the characters in the story, adapted from Aravind Adiga's 2008 New York Times bestseller.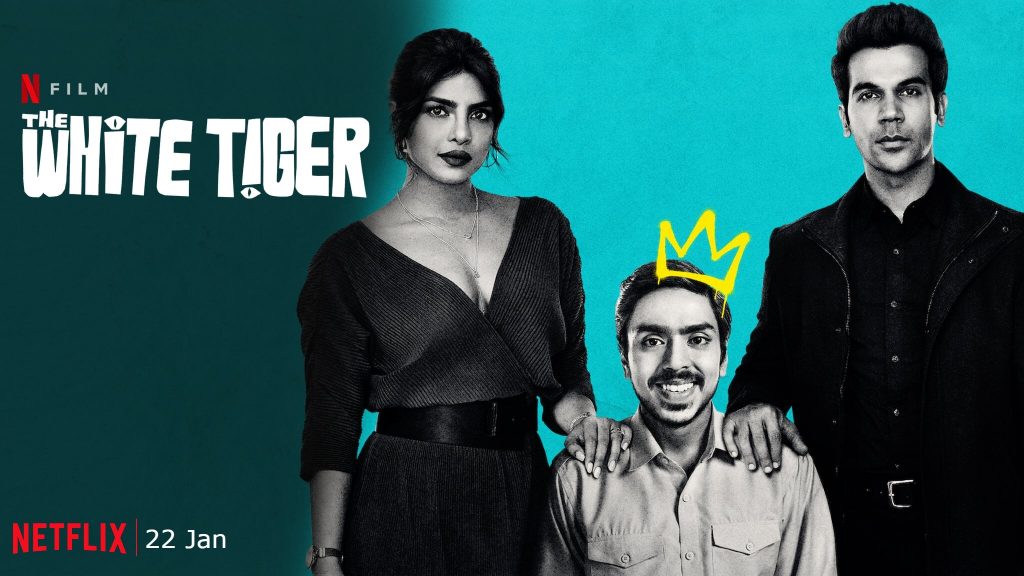 The Story of The White Tiger
The story is a picaresque tale in the vein of Cervantes' Don Quixote, or Charles Dickens' Pickwick Papers, a story about a roguish, lovable hero of low social class who lives by his wits in a corrupt society.
The story is told looking back from an older Balram's perspective, with a voiceover guiding us through key events – very much in the style of Scorsese's Goodfellas (1990). As a child from a poor background, Balram is part of the lower caste of Indian society. He is told at a young age that he is a "white tiger", a unique but dangerous animal born once in a generation.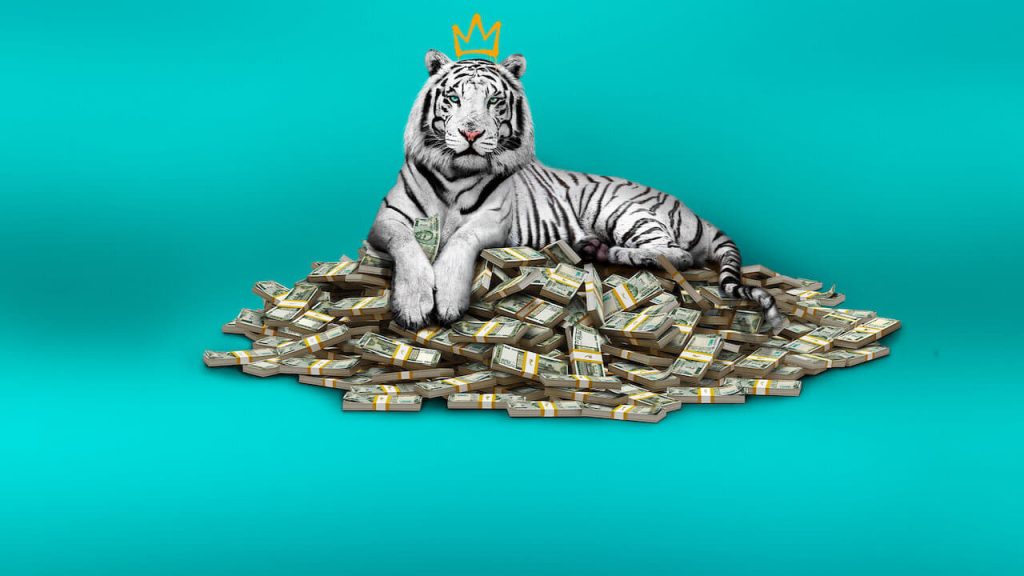 "In the jungle, which is the rarest of animals that comes along only once in a generation" "The White Tiger" "That is what you are, The White Tiger"
This idea stays with Balram and drives him to achieve more than his lot in life. He aspires to a better life, to become a chauffeur for a wealthy family, the Storks. Here, Balram uses his wits to commit his first sin in order to get a "promotion" and become the chauffeur for the Stork's son Ashok, a more modern man than some of the older Stork family members.
Ashok and his wife Pinky generally treat Balram with respect and eventually become close to him, though they still view him as a servant. As he continues to drive for Ashok, now in Delhi, there are moments of friendship between the two, but forever a gap, an understanding that he is still the lesser man than his employer.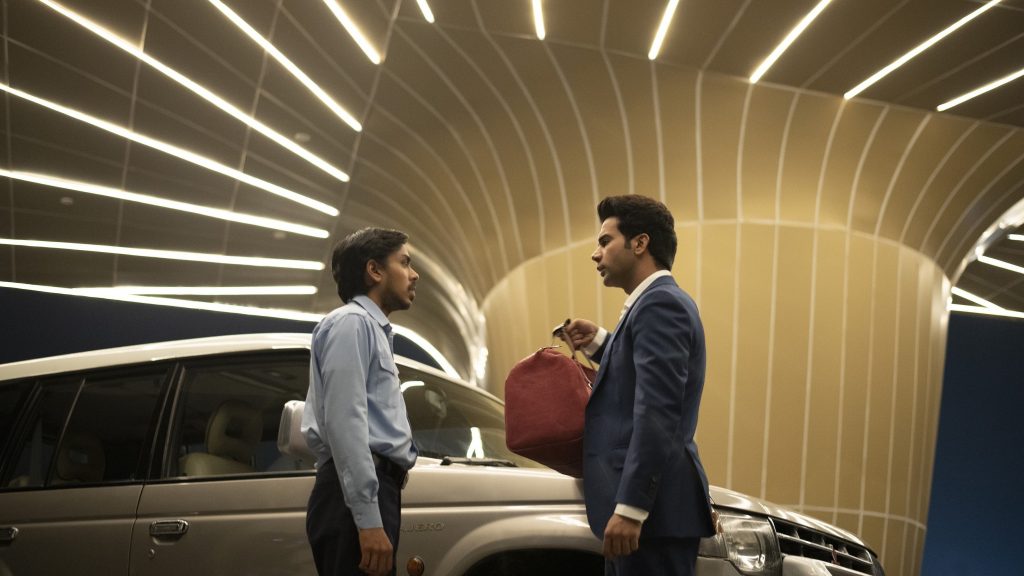 And so, after a night of betrayal, he realises the lengths The Stork family will go to trap him and save themselves. On the verge of losing everything, Balram begins to rebel against a rigged and unequal system. He sees a White Tiger in the zoo, and it reminds him of what he was told when he was younger, that he is the White Tiger. It reminds him of his earlier analysis that India is two countries – an India of Light and an India of Darkness.
This makes him realise what he has to do to climb to the top of the mountain. Now which side is the light and which is the dark is up to interpretation. But he realises morals must go out of the window to better his own life, and he seems to value success more than anything. Feeling everyone has betrayed him, including his own family, he begins to find a way to escape the chicken coop.
"I would have to accept what this man's family would do… not just to me but to my family. And that takes no normal human being but a freak, a pervert of nature. It would, in fact, take a white tiger."
The themes and techniques of The White Tiger
The film has pace and vibrance that propel you through an epic journey that is genuinely engaging. The movie has a vast scope and looks stunning, combining the colour palette of Bollywood landscapes with the guttural gritty noir tones of Hollywood's gangster genre. There are definite comparisons to films like Slumdog Millionaire (2009) and City of God (2002).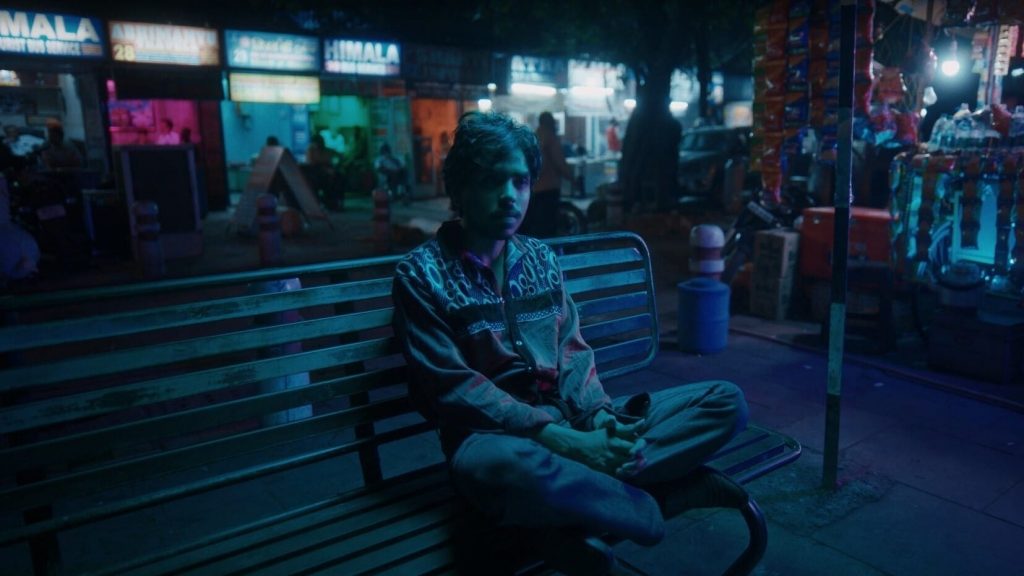 The White Tiger is a harsh and honest commentary on India's caste system and, on a broader level, a comment about class in general. The brutal and devastating effects of this corrupt system are thrust front and centre. It explores the soul-searching of a devastated man and makes you feel the descent into chaos that poverty and subservience can push someone into.
A noticeably brilliant part of the film is the sound design that stacks layers of textures upon each other to create an aural experience that perfectly fits the visual brilliance. The blend of natural elements into the sounds of an emerging industrial powerhouse is seamless. The sharp separation between the two worlds – the upper class's sentient peace and the noise filled irritation of the lower classes – a truly outstanding achievement.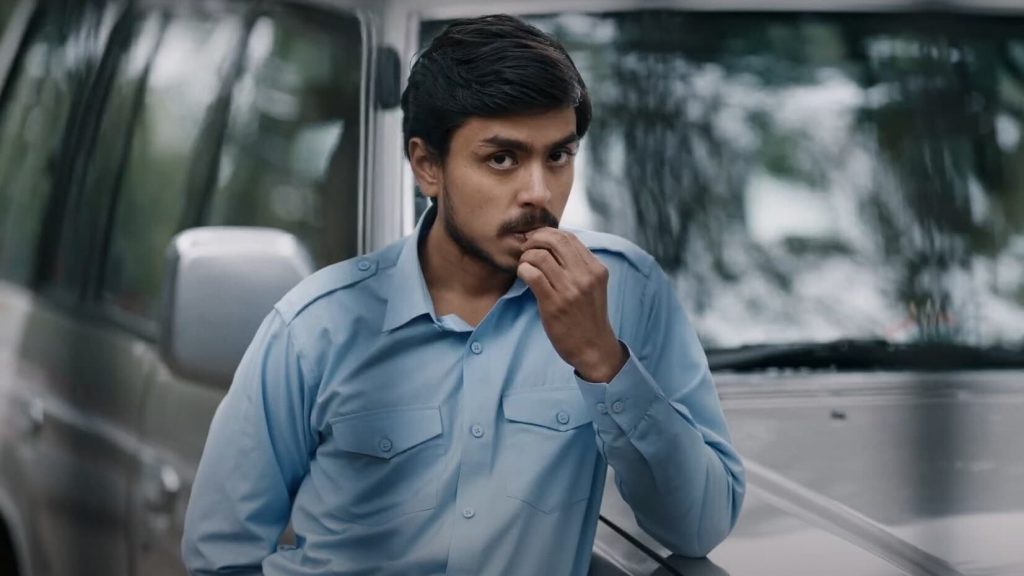 The White Tiger is a remarkable film that is absolutely worth watching and surely now in consideration for award nominations. It has a fantastic story with empathetic performances which provide a gripping presence on screen – a real joy to watch.
"Straight and crooked, mocking and believing, sly and sincere, all at the same time"
That's it for this review of The White Tiger
What do you think of The White Tiger? Did you find it as powerful as I did? Let us know in the comments below.
You can read more of our reviews here.
Please join us on social media on Facebook, Instagram, Tik Tok and Twitter. We really appreciate all the likes, shares, retweets etc., and we would love to hear from you and continue the wonderful celebration of all things cinema on these platforms.
If you love to watch videos on YouTube, then please subscribe to our channel here. There's lots of fun and informative videos uploaded that we hope you will enjoy!
We have a passion for movies and aim to produce entertaining and informative movie-related content. It certainly is a lot of hard work, but we love films so much that it's worth all the effort. We have to keep the lights on and make sure we have plenty of caffeine to keep all of the articles, videos and social media posts coming, so if you like our work, then please consider supporting us at Buy Me A Coffee here.
To help support us here at More Movies, we do use advertising in a few places, so we appreciate it if you do not use AdBlockers on our site, as this helps keep a few pennies trickling in. We also utilise affiliate links throughout the site, usually to help guide our readers to places to stream, rent or buy the movies we talk about. One of the biggest sources for movies online is Amazon Prime Video, where you can stream over 18,000 films. If you are interested in Prime and haven't signed up yet, you can get a 30-day free trial via this affiliate link, which helps support us too.