The Lost Boys (1987) is an 80s cult classic directed by Joel Schumacher that starred some of the era's notable young stars, including Corey Haim, Jason Patric, Kiefer Sutherland, Jami Gertz, and Corey Feldman. Being early on in his career, Keifer Sutherland's role in the film launched him into a huge bankable Hollywood A-lister.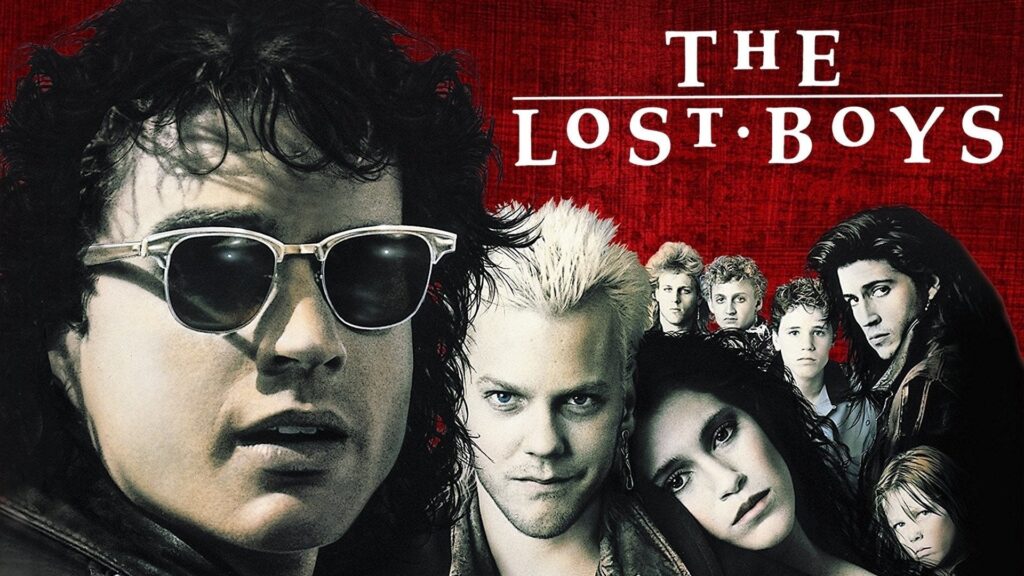 The film follows teenage brothers Michael and Sam who move with their mother to the small town of Santa Carla in northern California. While the younger Sam meets a pair of kindred spirits in geeky comic-book nerds Eddie and Alan Frog, the angst-ridden Michael soon falls for Star, who turns out to be attached to David, leader of a local gang of vampires. It's left up to Sam and his new friends to save Michael and Star from this motorcycle-riding posse of the undead.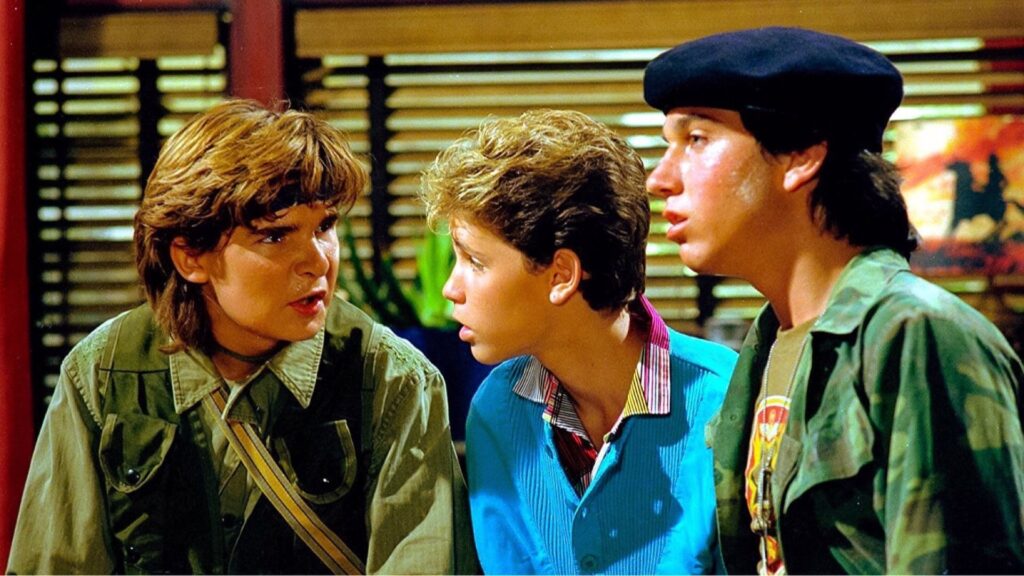 The late Joel Schumacher had an interesting career – from the high's of films such as St Elmo's Fire (1985) and Phone Booth (2002) to the critical lows of Batman & Robin (1997), which was regarded as one of the worst films ever made. But The Lost Boys stands out in his canon as a seminal piece, beloved by fans even now, over 30 years after its release.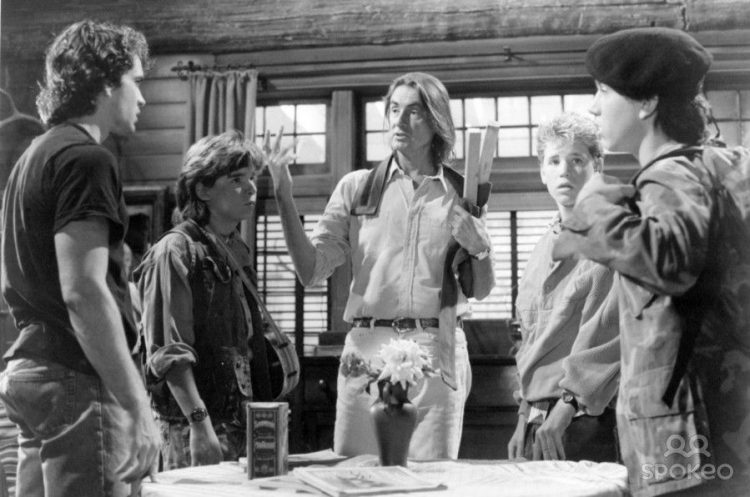 The Lost Boys really is a landmark in cinema. It changed the perception of what vampires should or indeed could be. Before the film, the overriding vampire archetype in movies was Bram Stoker's Dracula. From Nosferatu (1922) to the Hammer Horror version featuring Christopher Lee from 1958, the expectation of what a vampire was had never really changed. Even as late as 1979, the Nosferatu-like vampire was still present in films such as Salem's Lot (1979).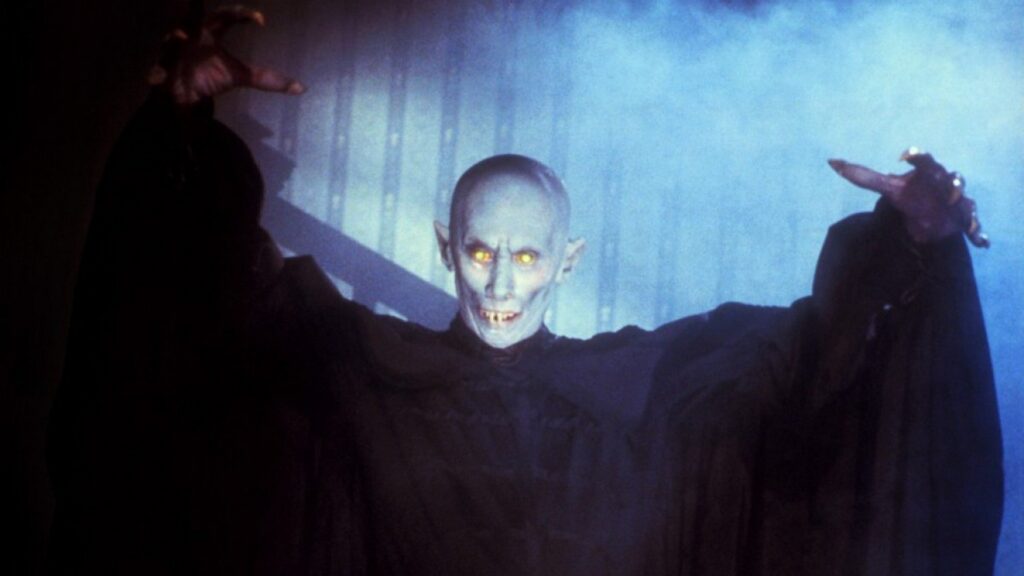 By the 80s, there were finally some developments to the vampire sub-genre. First, we had Richard Wenk's comedy-horror Vamp (1986) followed by Tom Holland's Fright Night (1985), which both started to change expectations of what these creatures of the night could be. It was a bit of a high period for vampire movies at the time. Just two months after The Lost Boys, we would see the release of Near Dark (1987), a neo-Western take on the genre that was less successful but again gained a huge cult following in the years to come. None of these films were as successful as The Lost Boys, however.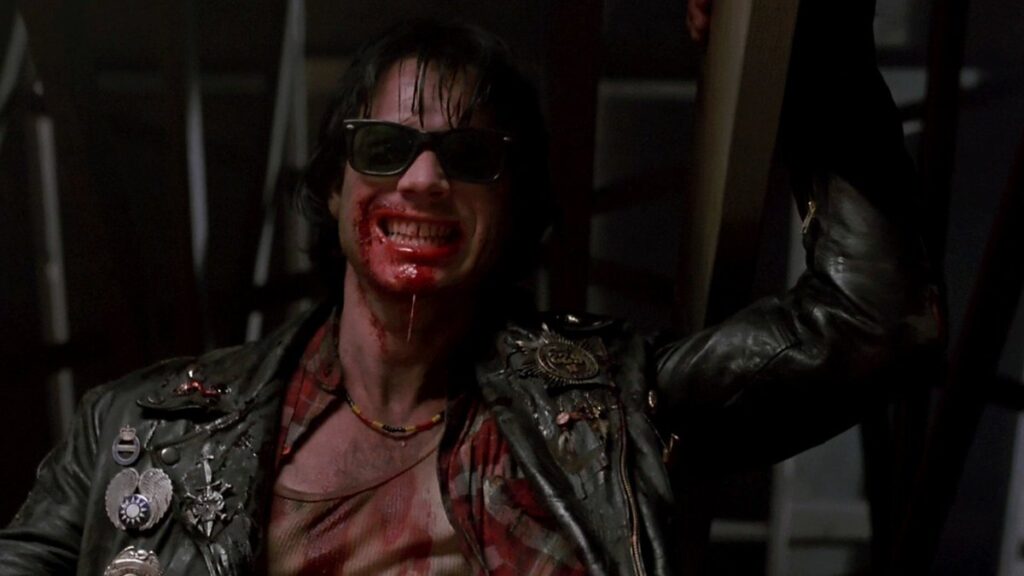 Schumacher managed to tap into a revolution, mixing this "horror" tale with the cool teen movies of the 80s era, using some Brat Pack members. So now, the vampires were riding motorcycles, wearing leather coats, had cool hairstyles, and were hanging around with everyone else at the funfair. They were sexy and cool, young and hip. They were, in short, "humanised".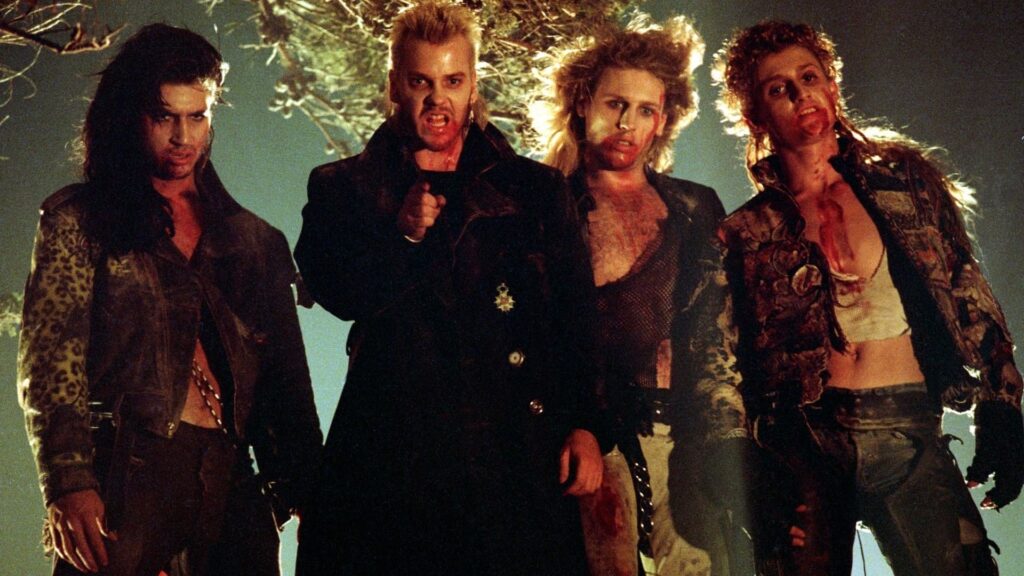 The effect of the film is widespread in the vampire sub-genre. Buffy the Vampire Slayer (1992) and the spin-off TV show with Sarah Michelle Gellar owe a lot to The Lost Boys. So does The Twilight Saga (2008) with Robert Pattison, the cult TV show True Blood (2008) from Alan Ball and Cirque du Freak: The Vampire's Assistant based on Darren Shan's books. I find it incredibly hard to believe the influence of these tales doesn't lead back to The Lost Boys.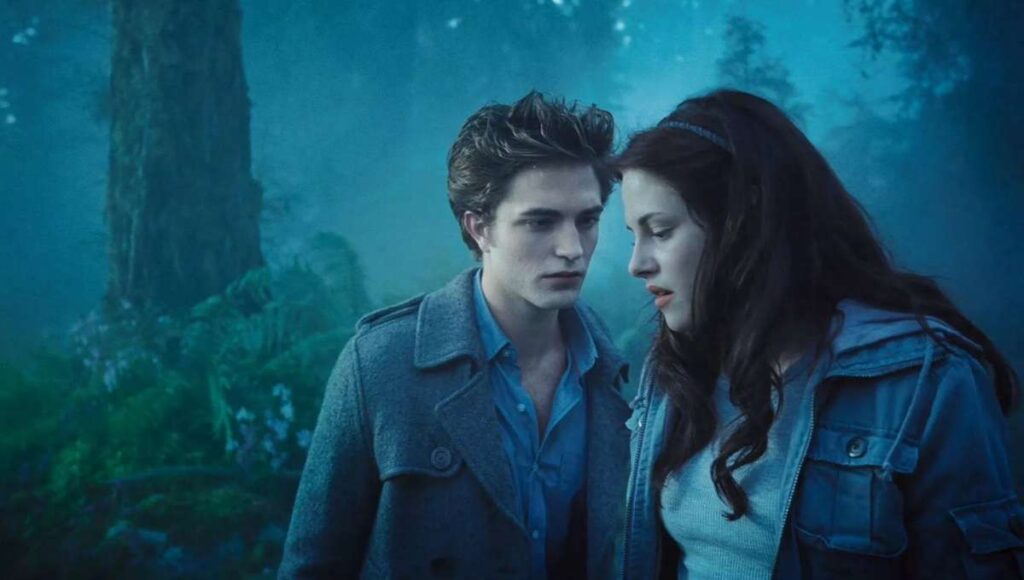 The film is entertaining and eminently watchable, packed with zingy one-liners, subtle humour and effortless ultra-cool style. It's an embodiment of 80s filmmaking. Of course, it has its flaws as any film does, especially as time passes. But ultimately, the thriller blends horror with humour perfectly and is accompanied by standout performances from a young cast; it delivers everything it sets out to do.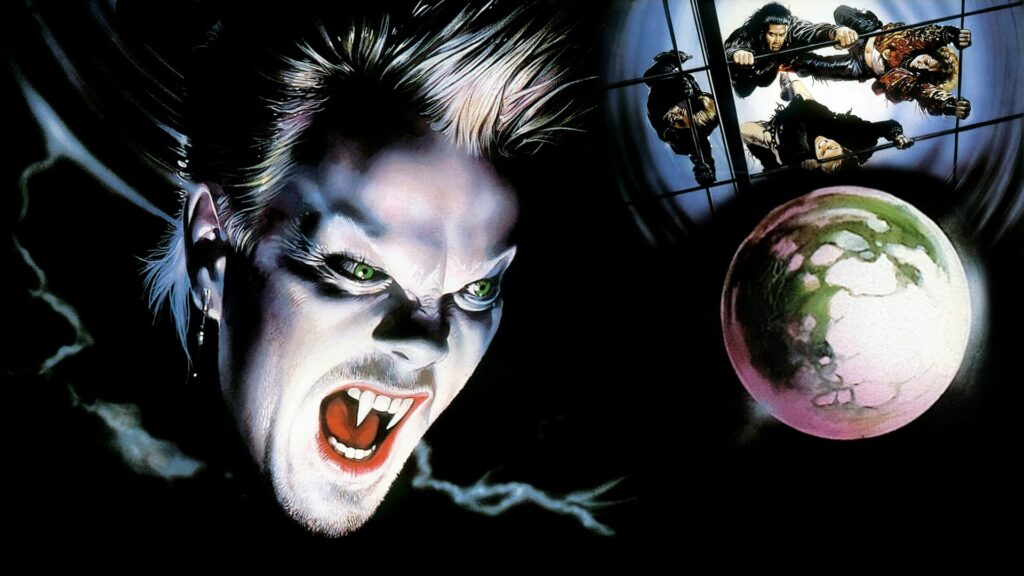 But the film is not just a cult-horror watch-along. It's packed with subtext and ideas that many people might miss. For example, a minor plotline that all those missing children pictured on milk cartons are the victims of bloodsucking vampires sounds like something out of The Twilight Zone (1962). The film is also a metaphor for mythic male bonding that resists growing up and commitment. It's packed with homoerotic subtext, references to closeted teenagers, a reflection of disintegrating family units, and it brought a far more modern aspect to the reality of what being young had become in the America of the 1980s.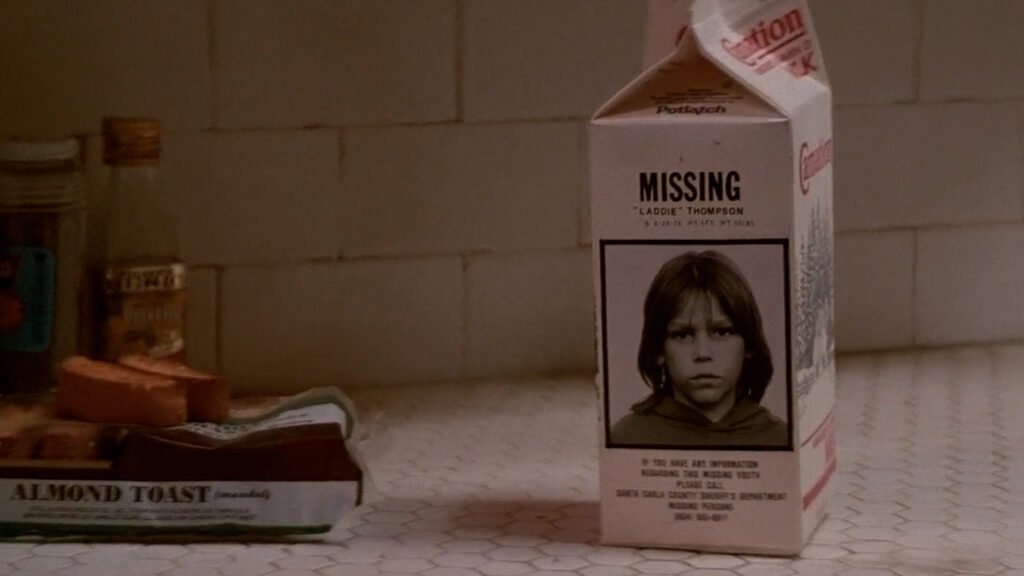 The Lost Boys is timeless and brilliant, forever a popcorn favourite to throw on and get lost in the world of yesteryear. It's reminiscent of a by-gone era that maybe only exists in our imaginations, but it's a heck of a fun ride to visit. Its evocative costumes and set designs, brilliantly written script and stunning performances make it a joy to watch, even 30 years later.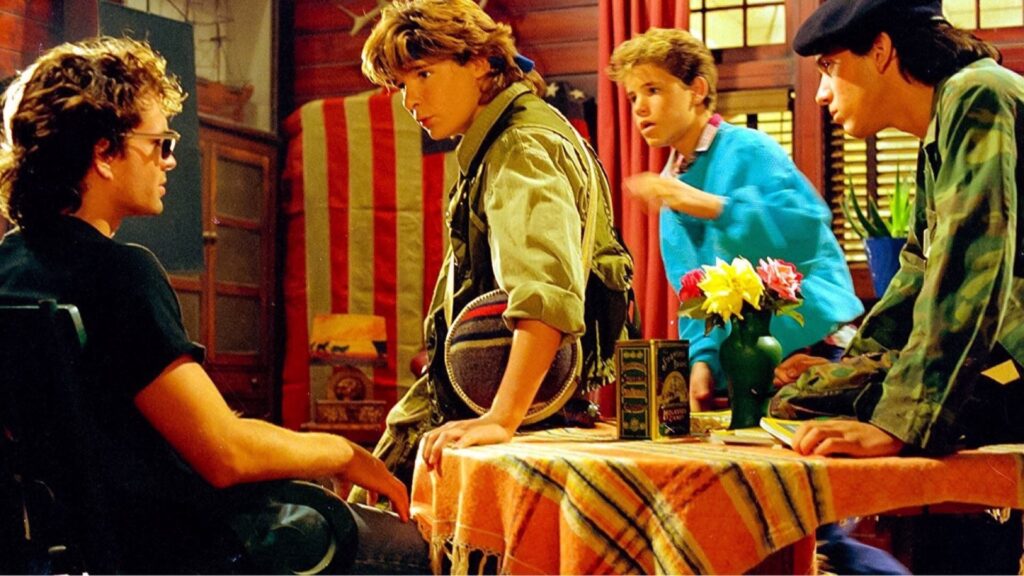 As a final note, it also contains perhaps the best soundtrack of any individual film. Banging tracks such as Good Times and Lost in the Shadows through to Echo & the Bunnymen's cover of People Are Strange, and the forever haunting Cry Little Sister make up a brilliant soundtrack album that perhaps only films from the eighties could deliver.
Well, that's it for this review of The Lost Boys!
What did you think of The Lost Boys? Do you love the film as much as I do? Let us know in the comments below.
You can read more of our reviews here.
Please join us on social media on Facebook, Instagram, Tik Tok and Twitter. We really appreciate all the likes, shares, retweets etc., and we would love to hear from you and continue the wonderful celebration of all things cinema on these platforms.
If you love to watch videos on YouTube, then please subscribe to our channel here. There's lots of fun and informative videos uploaded that we hope you will enjoy!
We have a passion for movies and aim to produce entertaining and informative movie-related content. It certainly is a lot of hard work, but we love films so much that it's worth all the effort. We have to keep the lights on and make sure we have plenty of caffeine to keep all of the articles, videos and social media posts coming, so if you like our work, then please consider supporting us at Buy Me A Coffee here. You can also become a More Movies patron on Patreon here.
To help support us here at More Movies, we do use advertising in a few places, so we appreciate it if you do not use AdBlockers on our site, as this helps keep a few pennies trickling in. We also utilise affiliate links throughout the site, usually to help guide our readers to places to stream, rent or buy the movies we talk about. One of the biggest sources for movies online is Amazon Prime Video, where you can stream over 18,000 films. If you are interested in Prime and haven't signed up yet, you can get a 30-day free trial via this affiliate link, which helps support us too.