It is said by some that GoldenEye (1995) saved James Bond. There had not been a Bond film since License to Kill (1989), and Timothy Dalton had stepped down from the role. Although now Dalton's films are appreciated more by fans, at the time, they were not well received by the public. The Cold War and spying was over in real life, and to some, the Bond character was wearing thin and seen as a "sexist, misogynist dinosaur."
And so, in stepped Pierce Brosnan to inject some vital life back into the franchise. Starting in 1986, Bond and his fellow agent Alec Trevelyan (006), played brilliantly by the awesome Sean Bean, infiltrate a Soviet chemical weapons facility in Arkhangelsk. Trevelyan is seemingly caught and killed by Colonel Arkady Grigorovich Ourumov, the facility's commanding officer, while Bond manages to destroy the site before narrowly escaping in a plane in what could be considered one of the very best and most exciting openers to any Bond movie.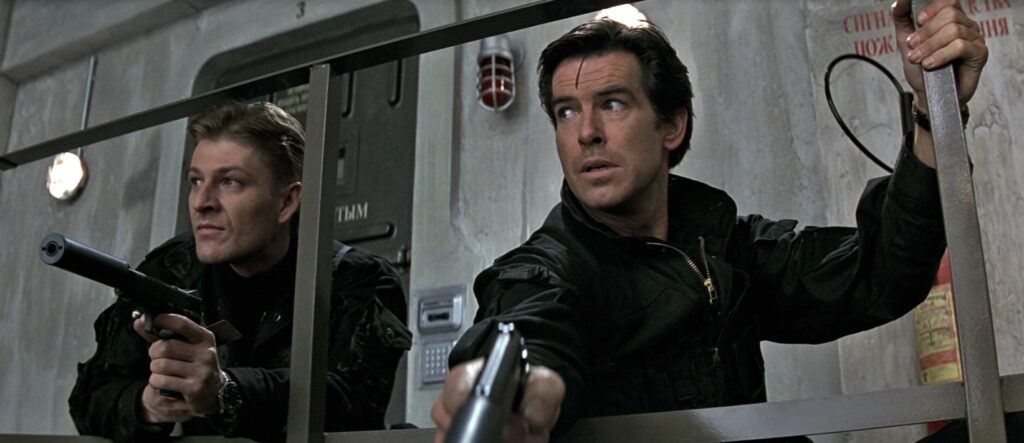 Nine years later, after the dissolution of the Soviet Union, Bond attempts to prevent Xenia Onatopp, a member of the Janus crime syndicate, from stealing a Tiger attack helicopter during a military demonstration in Monte Carlo, but he fails. Returning to London, he oversees the monitoring of an incident in Siberia after the stolen helicopter turns up at a radar facility there. An electromagnetic pulse blast suddenly destroys the site.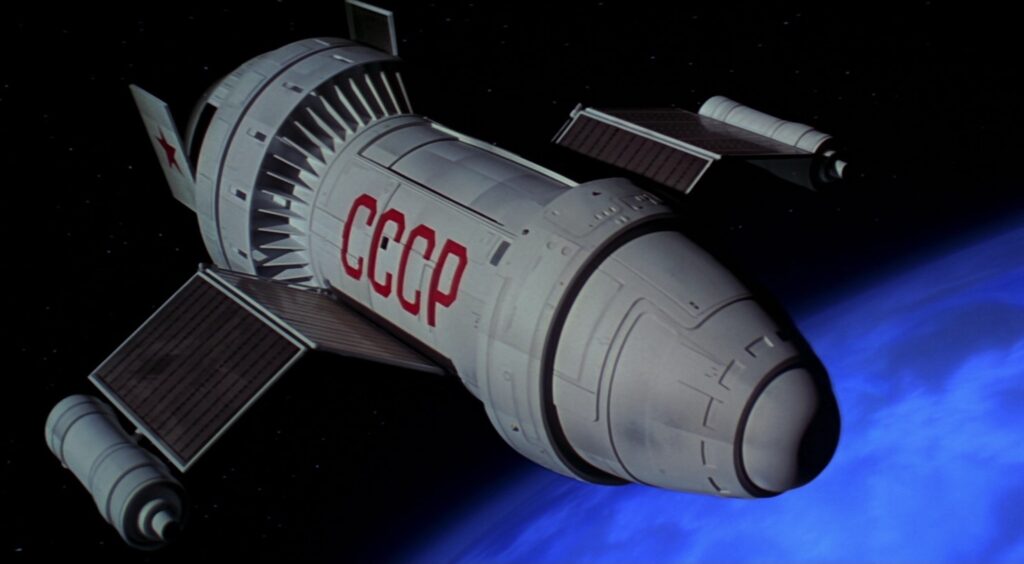 The newly-appointed M, played by Judi Dench, sends Bond to investigate after it is determined the blast came from a Soviet-era satellite armed with a nuclear electromagnetic pulse weapon, codenamed "GoldenEye".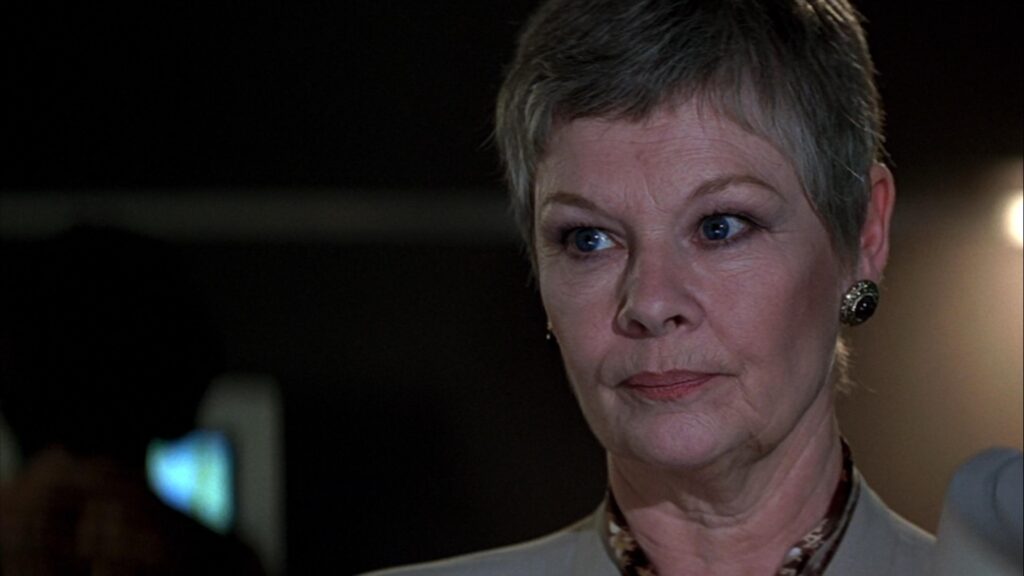 Suspecting Janus initiated the attack, he travels to meet former KGB agent-turned-gangster Valentin Zukovsky and arranges a meeting with Janus. Escorted to the meeting by Onatopp, Bond discovers that Janus is none other than Trevelyan, having faked his death at Arkhangelsk, and is now plotting revenge against Great Britain.
GoldenEye is the result of some interesting turns of events in Bond history. The original plan was for a third Dalton film, with production beginning in 1989 with scripts being prepped for a 1990 shoot of a story based in Hong Kong. Unfortunately, there were legal problems between MGM and United Artists that took so long to iron out that Dalton's contract expired. Disagreements arose when Dalton only wanted to do one more film, and the producers insisted it needed to be multiple films after such a long break. He stepped down, and in walked Pierce Brosnan, a new bond for a new era.
GoldenEye was a refreshing update to the franchise, bringing the series into a more modern context in an entry that is high-tech and action-packed. Brosnan had a more stylish panache reminiscent of early Sean Connery Bonds. It sounds strange looking back after the Daniel Craig films, which are far edgier and grounded, but at this point, this was as close as we had been to the original Bond written about by creator Ian Fleming.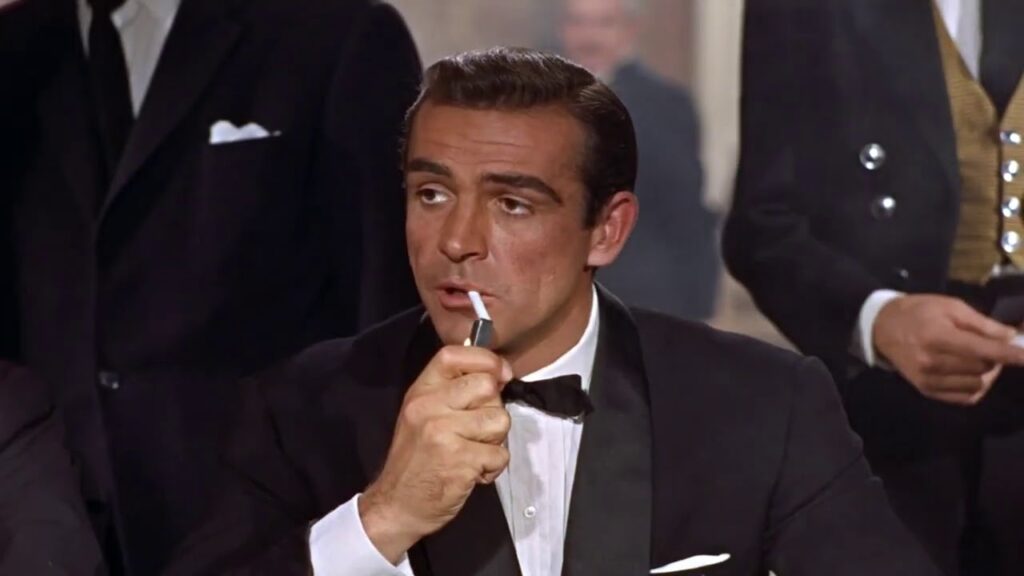 There was also added weight and vulnerability to Bond's persona. We were finally getting a more complete character than we had in a long time.
Also, for the first time, special effects could keep up with the vision of what people always wanted Bond to be. No silly costumes here, no bad looking dummies, no terrible rear-projection. Here we get incredible stunts and modern special effects that could genuinely compete with the best Hollywood actioners. Not to say it's not daft and over the top as always, but driving a tank like a mad man through St. Petersburg is just one of the best things you will see on screen.
With a terrific first turn as the titular character from Brosnan, a fabulous performance from Sean Bean as the villainous double agent, the introduction of the dame herself as M, the fantastic theme song from Tina Turner, a great story, effects and general fun, GoldenEye is one of the best in the series in most people's book.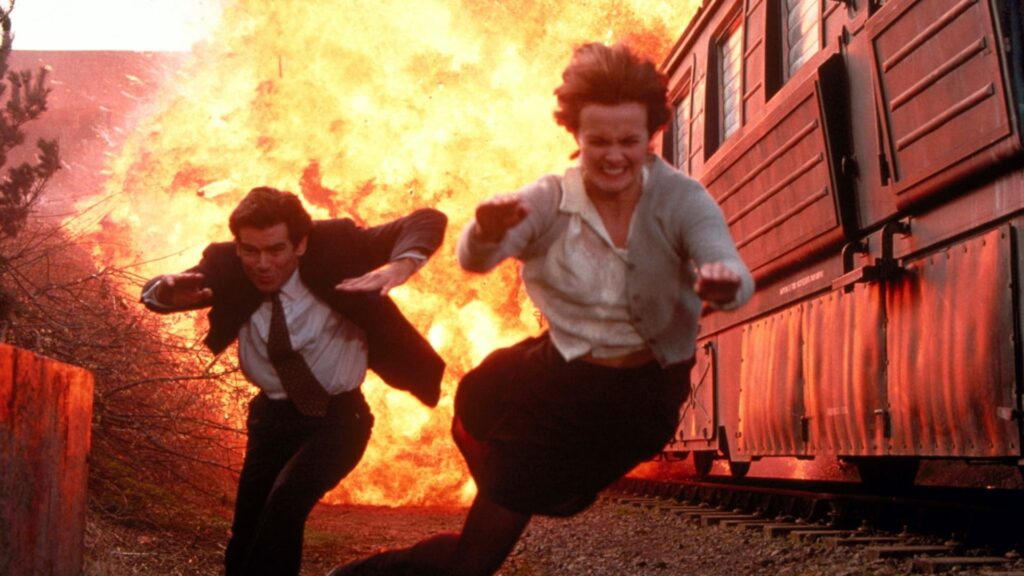 After some dodgy entries like Moonraker (1979) and Octopussy (1983) in the previous decade and the cold reception to Dalton's Bond, the franchise could have flopped, but GoldenEye managed to bring it back with a bang. We thought the same later after Die Another Day (2002), but Bond came back screaming with the amazing Casino Royale (2006). So I guess what this actually proves is that Bond is pretty indestructible in terms of box office appeal.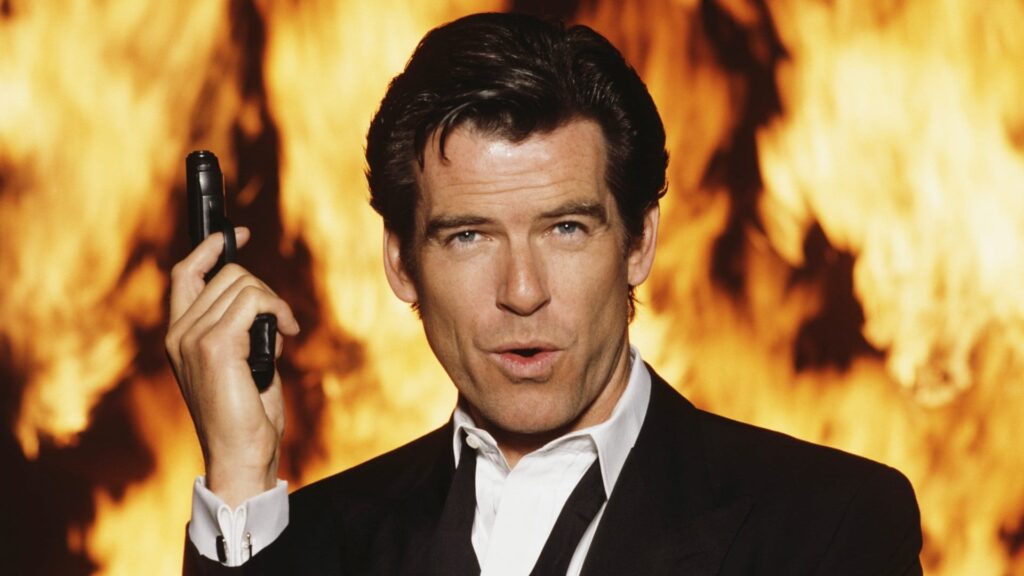 Well, that's our review of GoldenEye
Did you enjoy GoldenEye? What did you think of our review? Let us know in the comments!
You can read more of our reviews here.
Please join us on social media on Facebook, Instagram, Tik Tok and Twitter. We really appreciate all the likes, shares, retweets etc., and we would love to hear from you and continue the wonderful celebration of all things cinema on these platforms.
If you love to watch videos on YouTube, then please subscribe to our channel here. There's lots of fun and informative videos uploaded that we hope you will enjoy!
We have a passion for movies and aim to produce entertaining and informative movie-related content. It certainly is a lot of hard work, but we love films so much that it's worth all the effort. We have to keep the lights on and make sure we have plenty of caffeine to keep all of the articles, videos and social media posts coming, so if you like our work, then please consider supporting us at Buy Me A Coffee here. You can also become a More Movies patron on Patreon here.
To help support us here at More Movies, we do use advertising in a few places, so we appreciate it if you do not use AdBlockers on our site, as this helps keep a few pennies trickling in. We also utilise affiliate links throughout the site, usually to help guide our readers to places to stream, rent or buy the movies we talk about. One of the biggest sources for movies online is Amazon Prime Video, where you can stream over 18,000 films. If you are interested in Prime and haven't signed up yet, you can get a 30-day free trial via this affiliate link, which helps support us too.