It's been 30 years since the original Bill and Ted movies graced our screens. Back then stars Keanu Reeves and Alex Winter were still fresh-faced and had their whole careers ahead of them. Well, at least Reeves did. Now all these years later, the two actors are still looking reasonably fresh-faced and have embarked on yet another 'Excellent Adventure / Bogus Journey', in their latest film Bill and Ted Face the Music. As with most sequels that wait far too long after the horse has bolted, or in this case the Stallyn has bolted, the results are a bit tired and stretched-out. Having said that, it could have been a lot worse.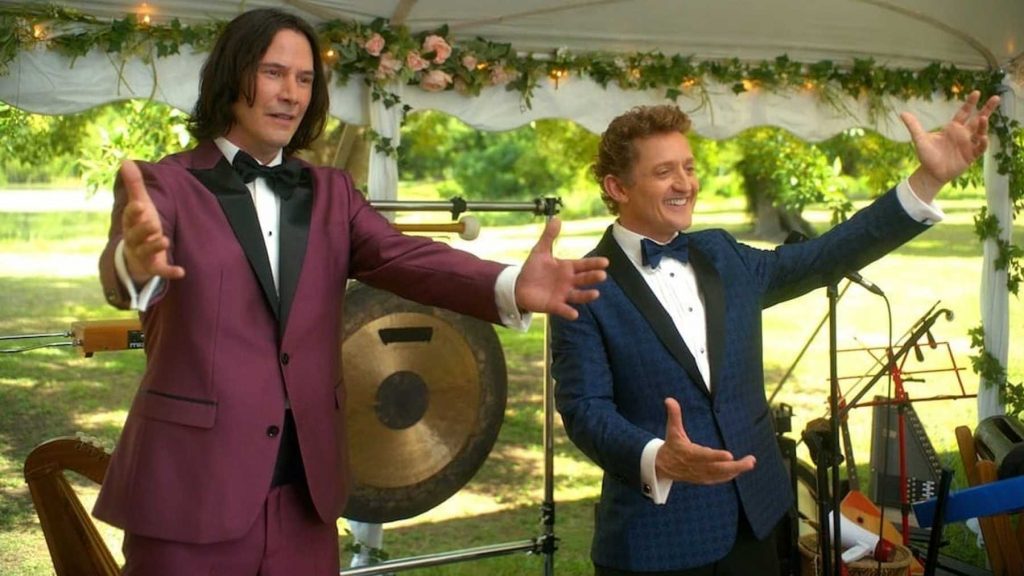 'Face the Music' catches up with the titular heores in modern day San Dimas where they have become something of a joke novelty act. Having so far failed to produce the song that will unite the world, the two hapless heores have continued to struggle on, glasping on to the dying dream that they will one day become world-renowned heroes and bring humankind together in a chorus of rock muisc melody. They are still married (just) to their princesses Elizabeth and Joanna (now played by Erin Hayes and Jayma Mays respectively) and have each had a daughter, Thea and Billie (Samara Weaving and Brigette Lundy-Payne) who are even more goofy than their dads.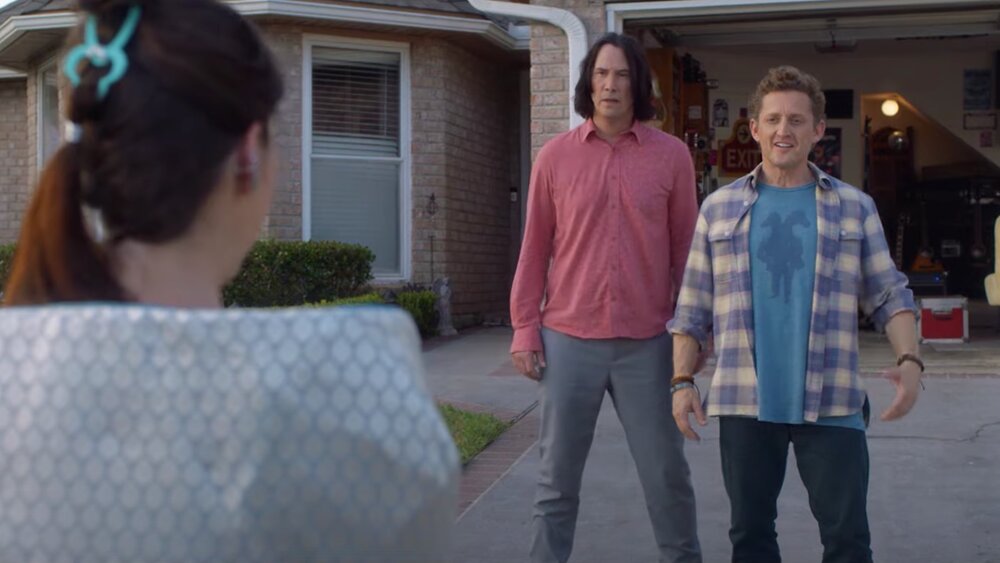 A little devastated that they have failed to become a world saving sensation as the Wyld Stallyns, Bill and Ted experience self-doubt which one could liken to a mid-life crisis, when they have a strip torn off them by Ted's dad Chief Logan (Hal Landon Jnr returning to the role). Another little bit of history repeating. Just as these most excellent musicians have a crisis moment they are visited by Kelly (Kristen Schaal) an envoy from the future who is the daughter of Rufus (originally played by the late George Carlin in the first two films). She asks them to accompany her to the future where 'the Great Ones' are waiting to demand that they quickly produce the song that will not only unite the world, but now save reality as we know it. No pressure then.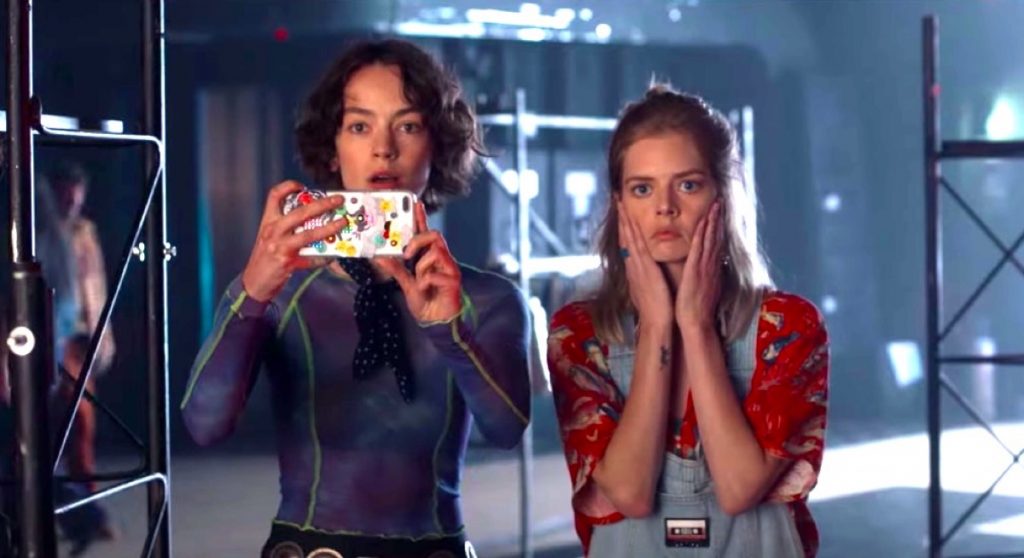 What ensues is a mad scramble by Bill and Ted to travel through time and ask their future selves for the song. This proves to be much more difficult than they could envisage and while they make their way through the threads of the time-space continuum attempting to procure the song of songs, their daughters embark on their own excellent adventure which sees them collect some of the pasts musical megastars (Hendrix, Mozart et al), with the intention of creating the ultimate band and thereby inspiring their dads to create the music so badly needed in the future. As far as the plot is concearned, I can say no more without spoiling the fun.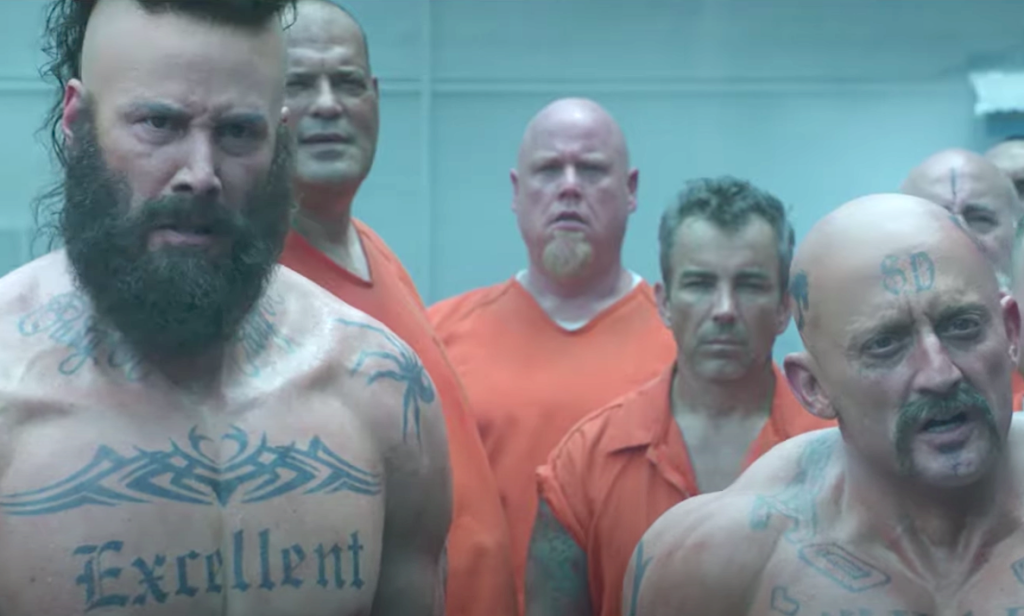 Fun is the key word in Bill and Ted Face the Music. Lest we forget that the first two films were not taken too seriously and were never intended to be Oscar winning material. The plot is predictable and follows the winning formula of the previous films, with ample nods and references to what came before, as well as providing new laughs that will please fans of this franchise and the time travelling comedy genre in general. Both Reeves and Winter give credible performances that reconnect with their portrayals as younger men. Bill Sadler returns as Death, and despite being a little under-used in this film, he is a welcome sight for sore eyes when he eventually appears.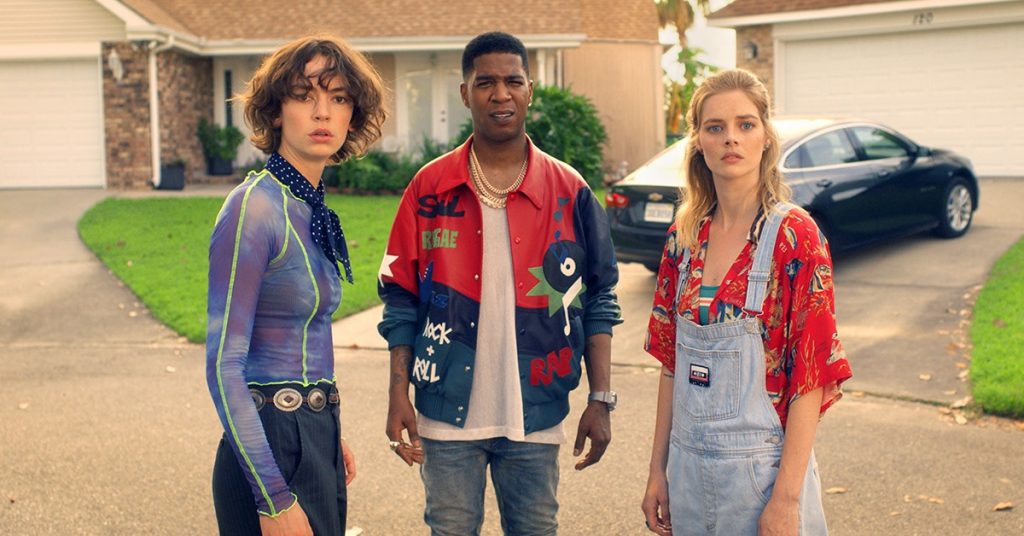 Weaving and Lundy-Payne do reasonably well as the daughters, although I personally felt that they ramped up the lovable-goof dial to the max and this was a little bit much at times. Perhaps if they had imbued a bit more of their mother's reserve and intellect, these characters would have had more credibility in their endeavours. However, this is nitpicking and overall the film delivers all of the laughs and spectacle that are synonimous with the Bill and Ted movies. It was a pleasure to see Alex Winter return to a starring role and the chemistry between him and Reeves has remained as potent as ever.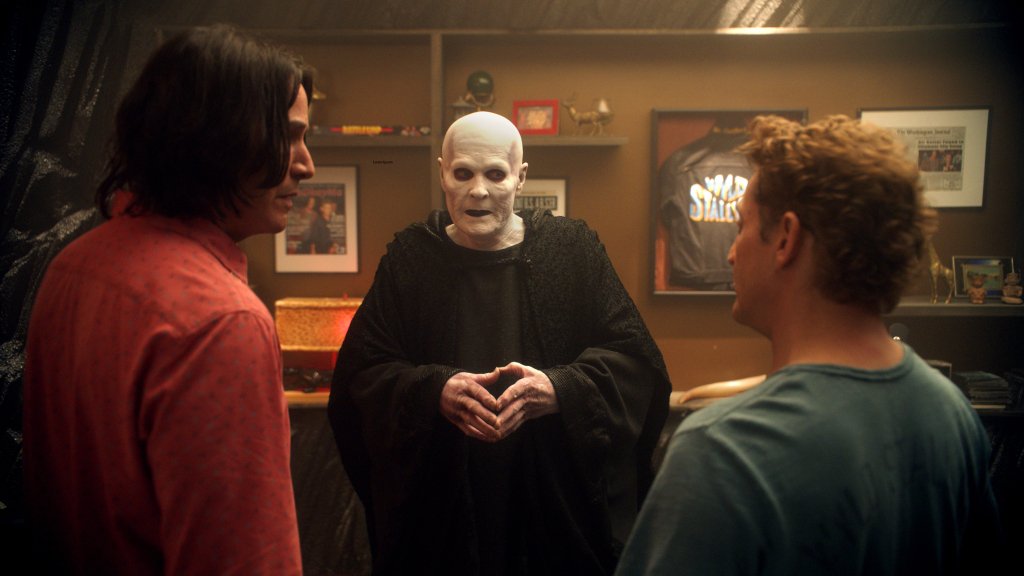 The pace is swift which is necessary considering the cyclic nature of these type of time-loop films, so you never get bored despite the familiarity of the territory. The special effects are "most excellent" and to be completely fair, all involved have done a decent job of creating this third (and hopefully final) installment of the Bill and Ted story. If it was milked any more then the franchise would be entering dangerous ground ala The Terminator sequels. A fair effort overall and worth seeing, but not necessarily on the big screen. This one could have probably waited for the VHS rental release. Oh wait, what year is this?
You can read more of our reviews here.
Please join us on social media on Facebook, Instagram, Tik Tok and Twitter. We really appreciate all the likes, shares, retweets etc., and we would love to hear from you and continue the wonderful celebration of all things cinema on these platforms.
If you love to watch videos on YouTube, then please subscribe to our channel here. There's lots of fun and informative videos uploaded that we hope you will enjoy!
We have a passion for movies and aim to produce entertaining and informative movie-related content. It certainly is a lot of hard work, but we love films so much that it's worth all the effort. We have to keep the lights on and make sure we have plenty of caffeine to keep all of the articles, videos and social media posts coming, so if you like our work, then please consider supporting us at Buy Me A Coffee here.
To help support us here at More Movies, we do use advertising in a few places, so we appreciate it if you do not use AdBlockers on our site, as this helps keep a few pennies trickling in. We also utilise affiliate links throughout the site, usually to help guide our readers to places to stream, rent or buy the movies we talk about. One of the biggest sources for movies online is Amazon Prime Video, where you can stream over 18,000 films. If you are interested in Prime and haven't signed up yet, you can get a 30-day free trial via this affiliate link, which helps support us too.