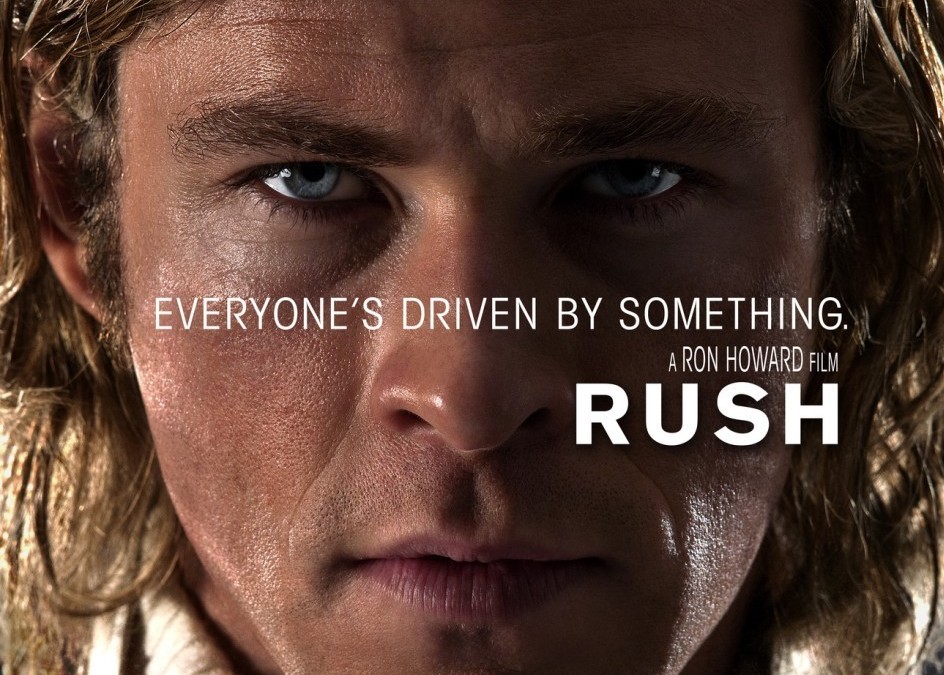 On Rotten Tomatoes Rush has been described as 'A sleek, slick, well-oiled machine, Rush is a finely crafted sports drama with exhilarating race sequences and strong performances from Chris Hemsworth and Daniel Brühl.' and I couldn't agree more. I had seen the trailer a few months back whilst watching another film at the cinema and hadn't heard that this film was in production. But I knew I had to see it, particularly because the film reminded me of Senna (2010) from a few years back and I thoroughly enjoyed that Formula One outing aswell. So when I settled into my seat a the local cinema, popcorn in hand, I knew I was in for a treat. I was not disappointed.
Rush starts with Daniel Brühl as Niki Lauda saying "Twenty-five people start Formula One, and each year, two die. What kind of person does a job like this?". This is the whole arc of the film, to discover what kind of person would chase around a track at 200mph in a moving coffin? Well what better way to discover the solution to this puzzle than focus on one of Formula One's most intense and famous rivalries – Niki Lauda and James Hunt.
The rivalry is a story of only one similarity – they both came from very rich and respected families who weren't interested in their sons becoming racing drivers. After that, it's a story of supposed differences – a cross continental battle between an Austrian and an Englishman – with completely different ideals on life and work. The philosophies of two different individuals clashing in one of the world's most dangerous sports.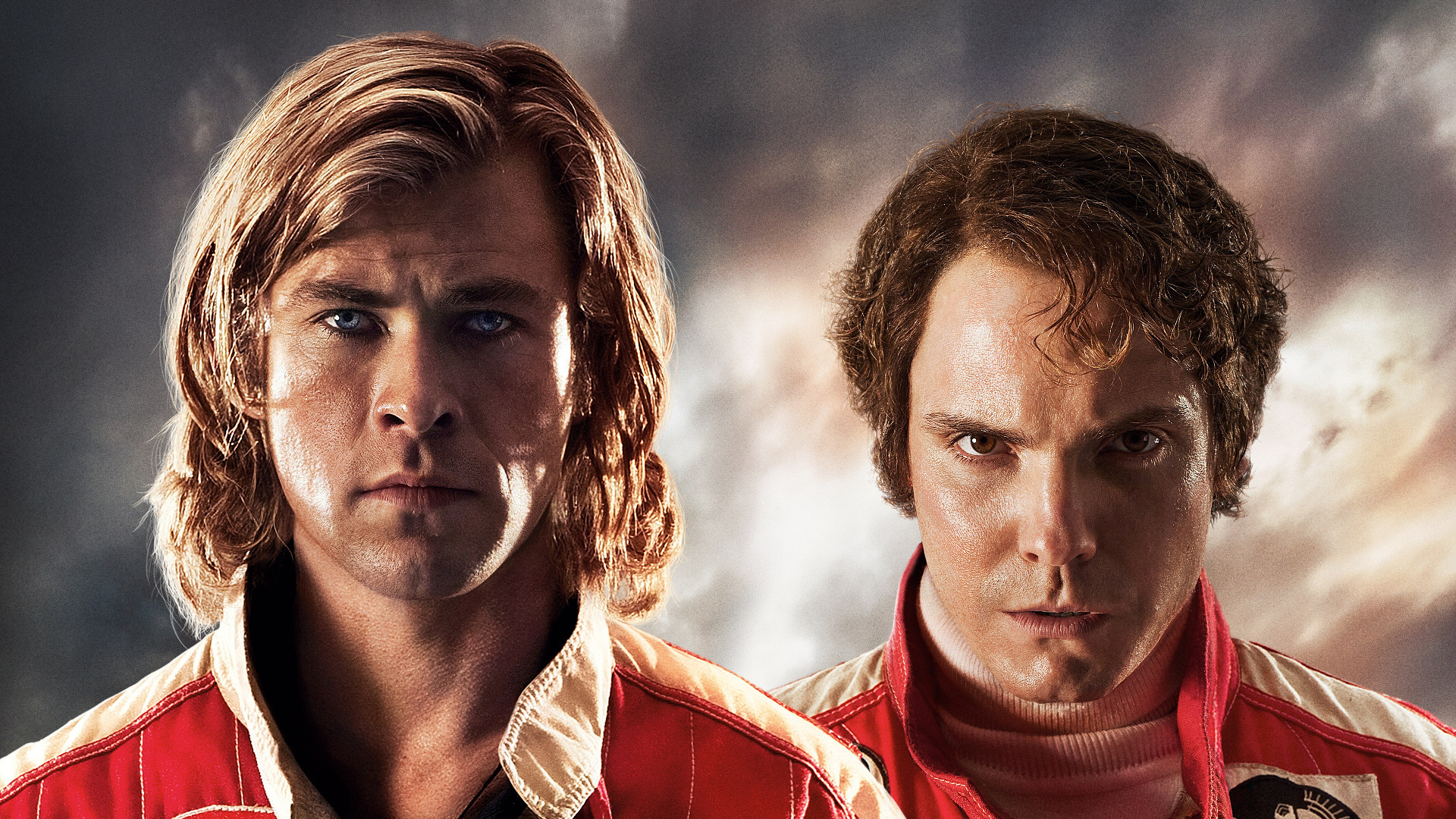 At a Formula three race early in the film, James Hunt knocks this new Austrian guy of his arrogant perch so to speak and crashes him into the corner. The rivalry begins hear. James Hunt end up winning the Formula three season and moves up in the leagues, only to learn Niki Lauda has bought his way straight into the F1. So James Hunt follows suit, and the rivalry shapes into Formula One folklore.
Lauda is a scientific man, who focuses on the way the car runs, keeps work professional, and works very hard to the detriment some would say of his personal life. Hunt prefers the party life and likes to enjoy himself – living everyday as if it's his last as he eloquently conveys this in the film.
Lauda joins Ferrari and wins the 1975 Formula One world championship. James Hunt vows to make sure he beats him the next season. He joins Mclaren after his former fledgling Hesketh Racing closes down. Throughout the 1976 season it is a battle of politics, ideas and pure hard racing as they fight tooth and nail for the championship.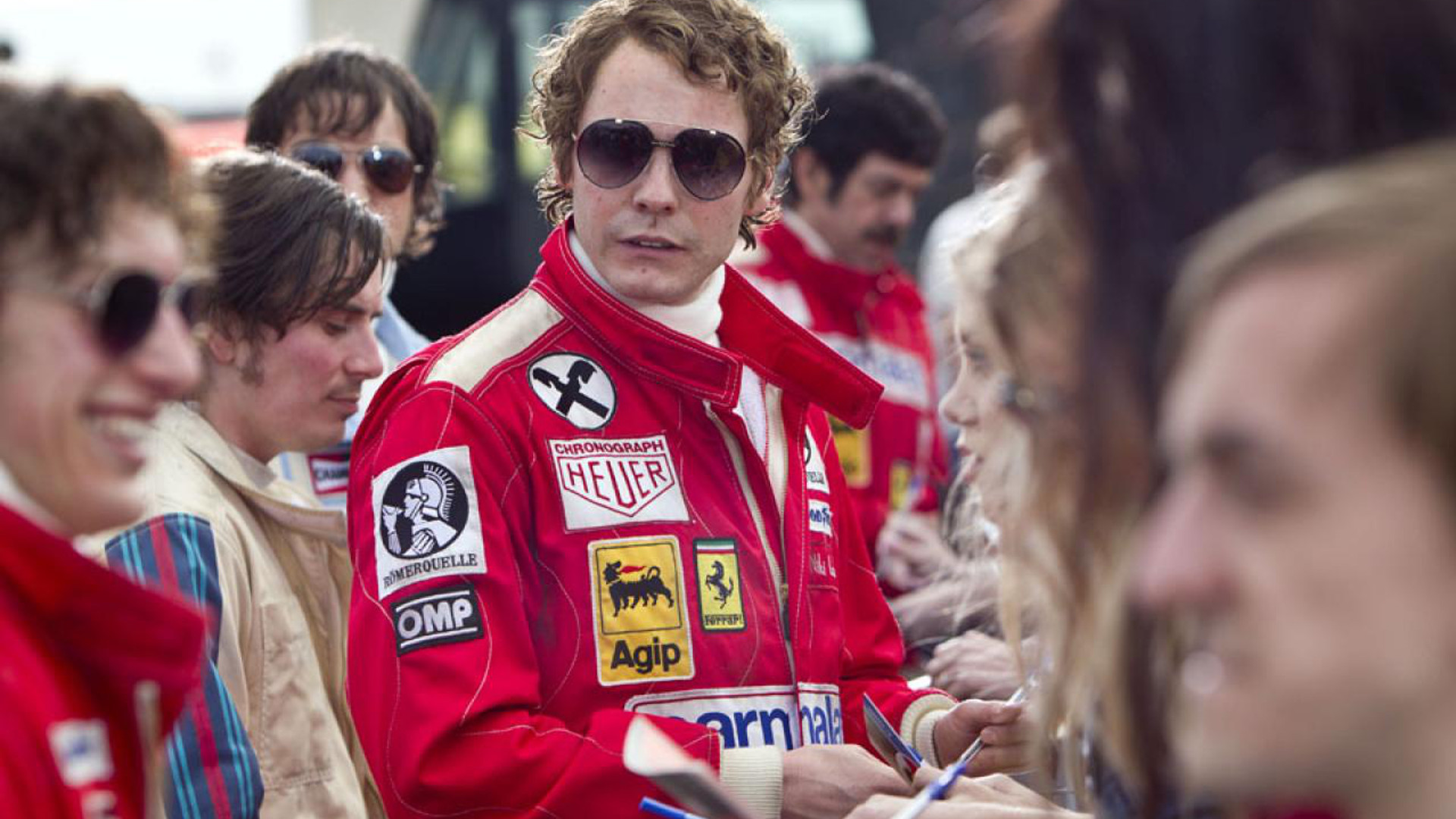 The pinpoint of the film is the infamous tenth race of the 1976 F1 in West Germany. Dubbed the most dangerous track in the world, particularly in the heavy rain on that morning, Niki Lauda tries to convince the other drivers to stop the race. He fails, and the race continues on. But on the second lap, Lauda loses control and crashes with another car causing his vehicle to combust. The car burns in an inferno and Lauda is stuck in the car for roughly a minute burning away.
Lauda does recover and returns to racing 6 weeks later against doctors orders and takes the championship race to the wire with James Hunt on the final day of the season. On the final day, in Japan, the rain is pouring down just like in Germany. But due to the dynamics of the table, the race goes ahead. But half-way through, Niki Lauda pulls out of the race, feeling unsafe to continue on. Hunt makes up the places on the race, despite car troubles, and wins the championship.
The ending shows a talk in the off-season between Lauda and Hunt in a poignant speech where Lauda points out to Hunt that he never hated him and that it is more important in life to have enemies than friends, because enemies are the one's who push you to succeed.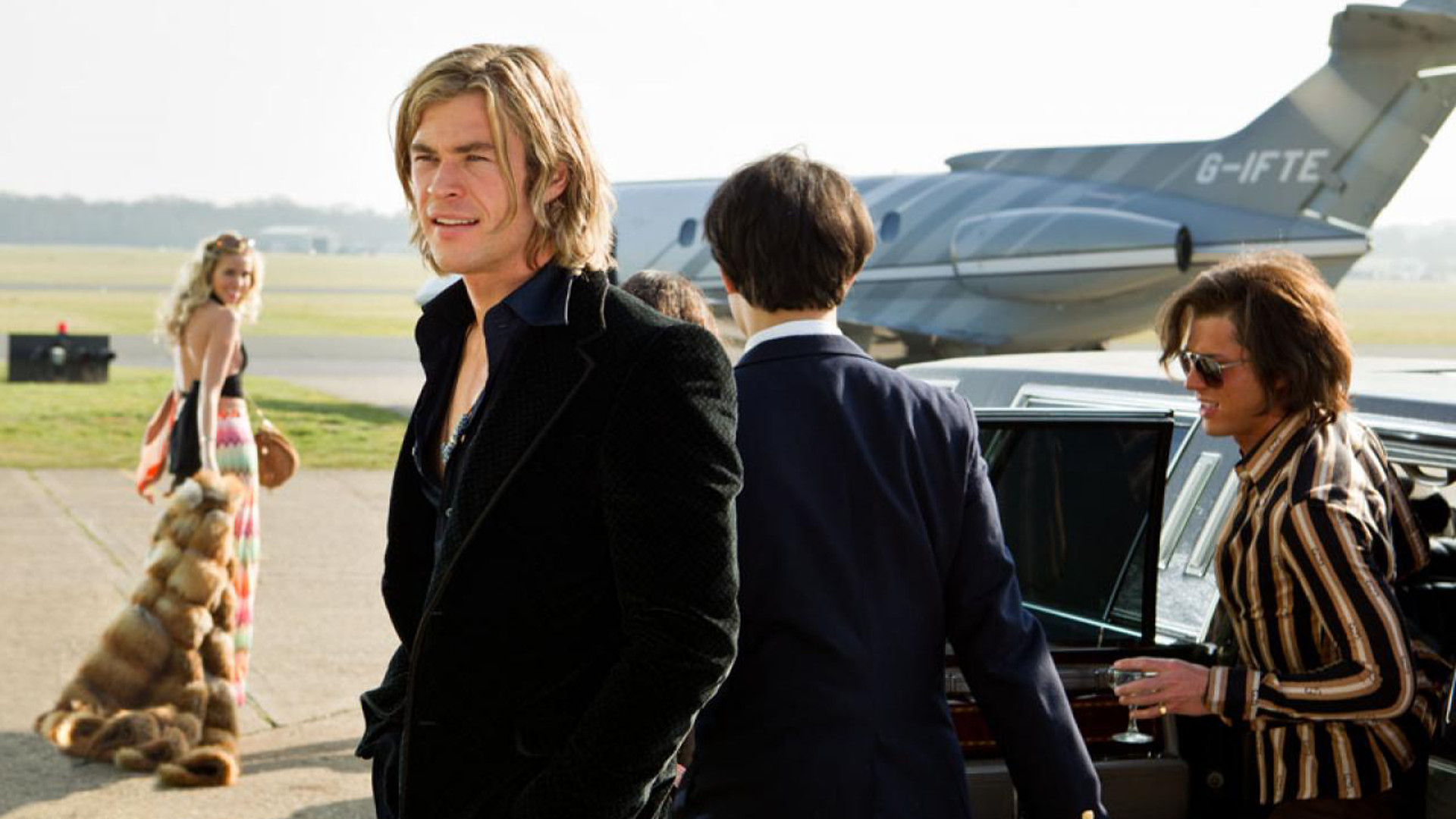 James Hunt retired in 1979 having never won another title. He died aged only 1945, something that didn't surprise Lauda, only saddened him. Lauda won more titles and had a successful career before retiring finally in 1985.
It is a remarkable film about an incredible and fascinating real life story. Lauda himself has said 'When I saw it the first time I was impressed. There was no Hollywood changes or things changed a little bit Hollywood-like. It is very accurate. And this really surprised me very positively.'
The film has that beautiful vintage look that captures the moment and spirit incredibly well. The races themselves are wonderful pieces of cinema with incredible special effects that draw you in and make you believe your watching the moment of the races, instead of cheapening the look. But the real impressive part of this film is the story, something that drags you into the story of this rivalry and makes you invest in the characters that are wonderfully portrayed by Chris Hemsworth and Daniel Brühl and turns you into liking the one character you didn't think you would.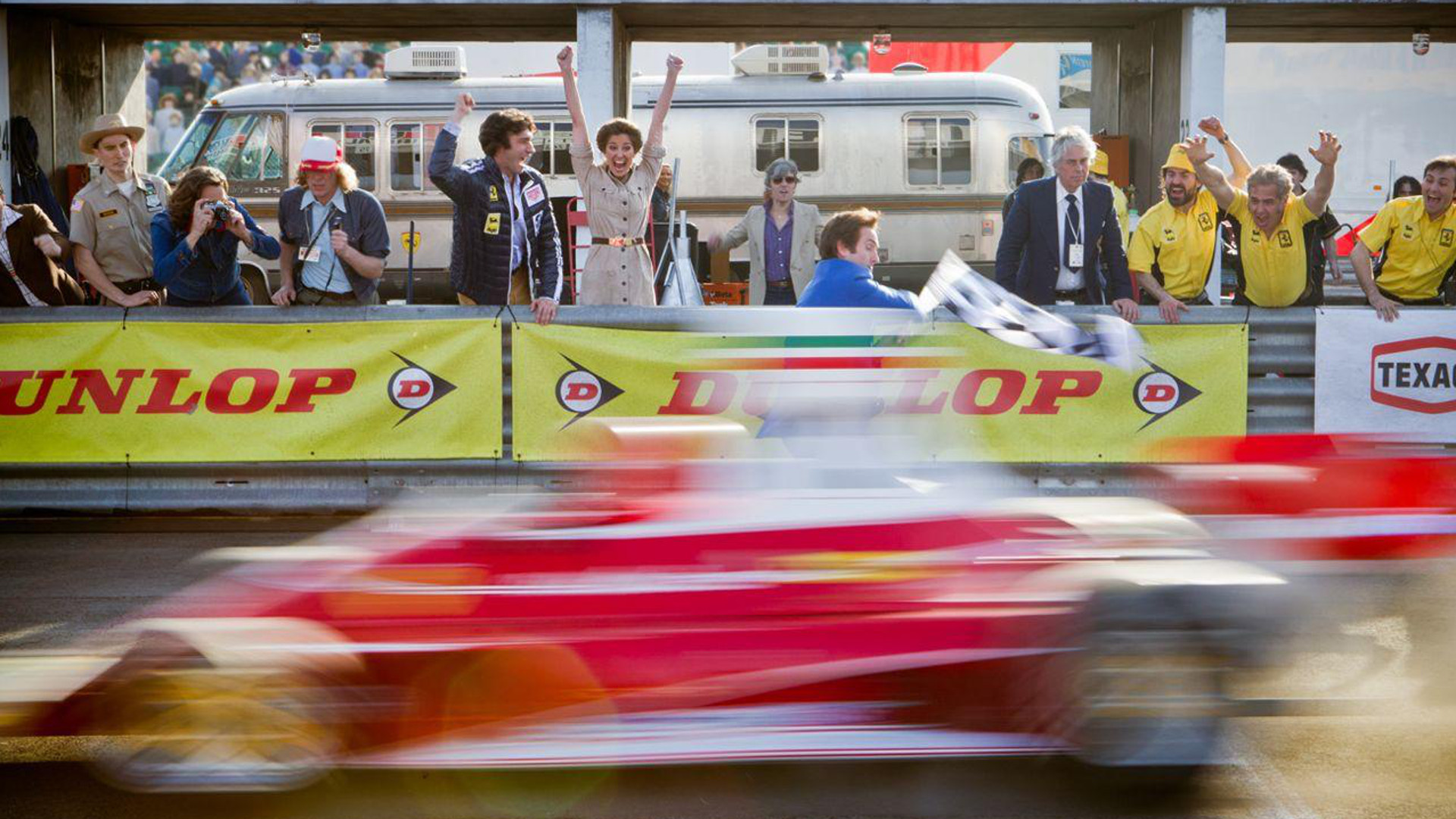 This film is absolutely brilliant, with nothing I can possibly fault, which is quite remarkable. This could be the best film to close out 2013.
Read more of our film reviews here and and come and say hello on Facebook and Twitter.
If you enjoy our content, please consider supporting us here.