Video games have become a huge part of our lives. Many of us grew up playing them, and the influence of this particular medium has spread far and wide, beyond the pixels on the small screen to the images we view on the big screen. It was in the 1980s that video games really started to infest our culture, with movies like Tron (1982), War Games (1983) and The Last Star Fighter (1984) reflecting this increasing popularity. Over the next decade, Hollywood would continue to further include elements of video game culture into its rhetoric, as the world became inundated with a deluge of different platforms and game types.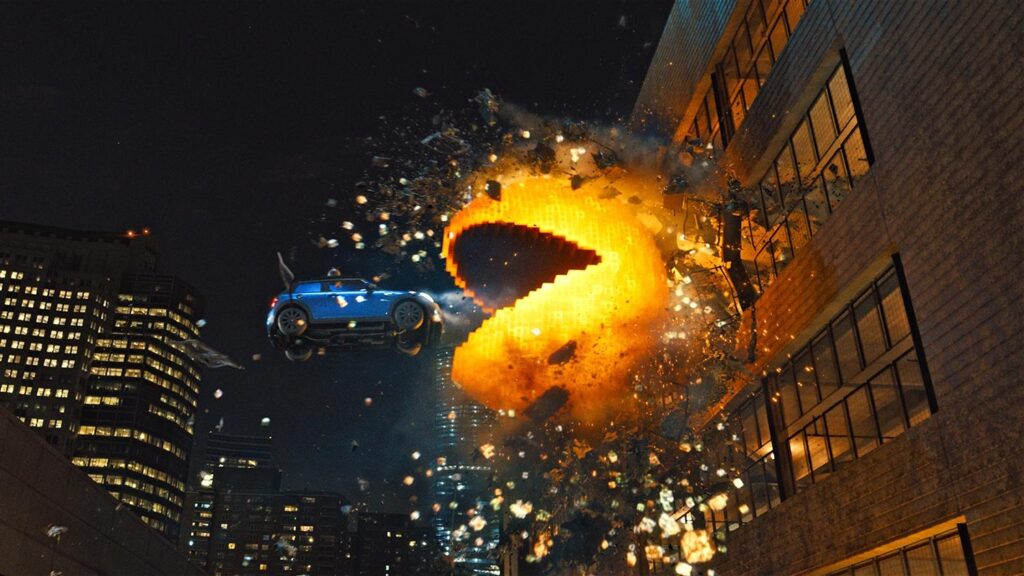 Then, in the 1990s, following in the footsteps of films such as Clue (1985), which was inspired by the board game Cluedo, Hollywood began to create films based upon popular characters that appeared in video games. Until this point, screenplays were usually either informed by a book or a play and adapted for the screen. But for the first time in the history of film, characters that were only seen in videogames or spin-off cartoons were suddenly brought to life and portrayed by real-life actors.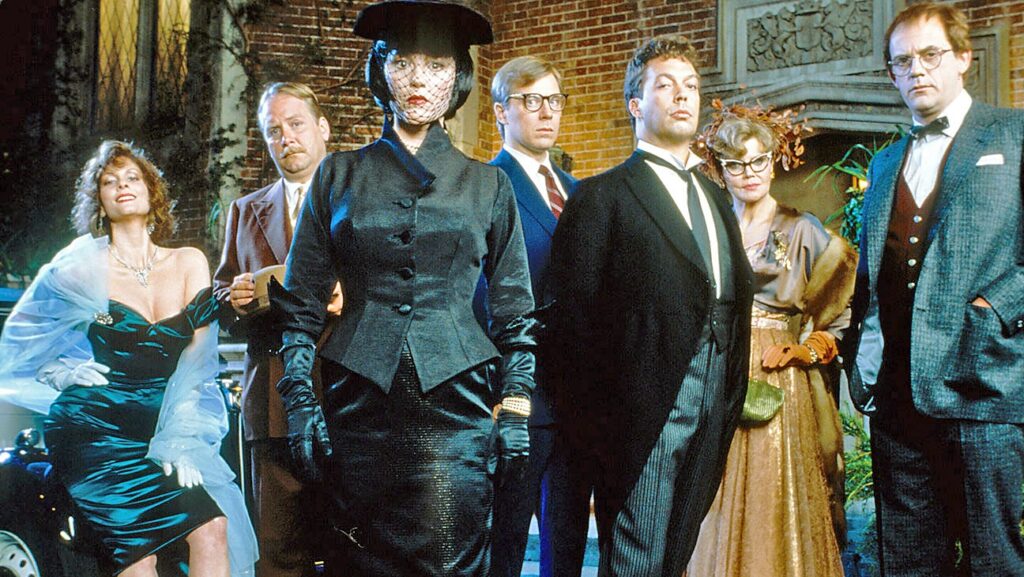 Admittedly, the majority of video game-inspired movies are usually pretty poor. The gameplay mode does not often translate well when converted into a movie plot, and the ridiculousness of the characters is usually magnified and exposed for the shallow, one-dimensional creations that they are. Having said that, there are several examples that can be considered to have crossed the great divide with some degree of success. So, here we present Our Top 9 Movies Inspired by Video Games. As usual, our selections are listed chronologically…
1. Super Mario Bros. (1993)
One of the most popular video game franchises ever created, Nintendo's Super Mario Bros. has seen a plethora of games released across a vast amount of platforms since the release of the original Mario Bros. game in 1983. In the nineties, Hollywood decided to try something new and converted the characters of plumbers Mario and Luigi, into blockbuster movie icons in the action-adventure film Super Mario Bros. (1993). Starring Bob Hoskins and John Leguizamo as the titular brothers, this wacky adaptation also stars Dennis Hopper, Samantha Mathis and Fisher Stevens. Although, very much dated now when compared to big-budget movies like Ready Player One (2018), it was a groundbreaking film for the time in terms of digitally enhanced special effects.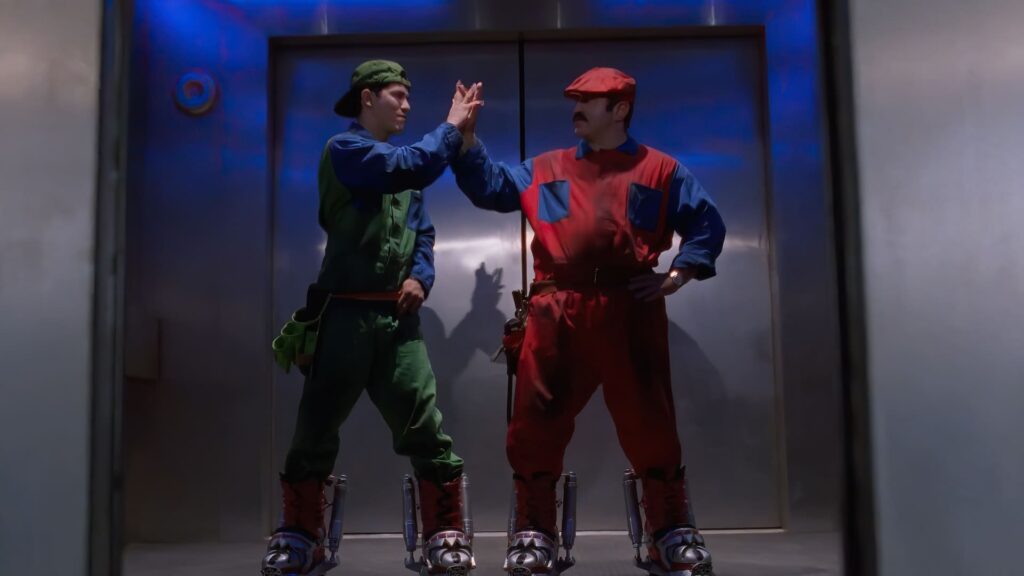 Brooklyn plumbers Mario and Luigi have to rescue Princess Daisy from the evil King Koopa and his dinosaur army called the Goombas, in an alternate dimension known as dinosaur world.
2. Street Fighter (1994)
Some of the most popular video games of the 80s and 90s were the so-called "beat 'em up" games that featured a variety of colourful characters to choose from and usually involved a competition that challenged the players to battle their way through a series of bouts to become the champion. One of the most popular games of this type was Street Fighter which Capcom released in 1987. The sequel game Street Fighter II, released in 1991, was even more popular and successful and became one of the hottest games of the early nineties.
It is no surprise that Hollywood studios produced a movie version starring Belgian martial arts action star Jean Claude Van Damme in the lead role. Unlike the aforementioned Super Mario Bros., Street Fighter (1994) actually performed exceptionally well at the box office, taking nearly $100 million against a budget of $35 million.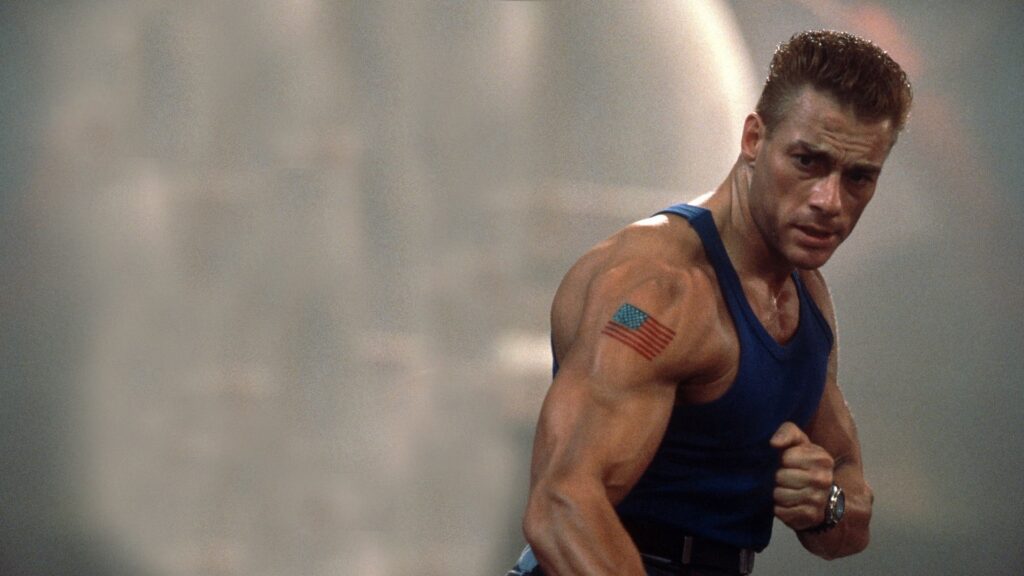 Gen. Bison, the evil dictator of Shadaloo, captures a busload of relief workers and holds them for ransom. Col. Guile leads an international strike force to invade Shadaloo and rescue the hostages. Along the way, Guile recruits Chun-Li, a reporter and martial-arts expert whose father was killed by Bison years ago, two young con men and a sumo wrestler.
3. Resident Evil (2002)
One of the scariest video games created at the time, 1996's Resident Evil was released by Capcom and spawned an army of followers who enjoyed being scared out of their wits late at night, Playstation controller in hand. Called Biohazard in Japan, the plot of the game sees you play a central character who must navigate an infected world where zombie mutants can come crashing through the walls at any moment and ruin your chances of survival.
The film took the best ideas from the game, producing an exciting plot that sees Milla Jovovich and Michelle Rodriguez fight to survive against an army of virus-ridden nasties. Directed by Paul W. S. Anderson, Resident Evil (2002) was a box office hit and spawned a string of sequels just like the game itself.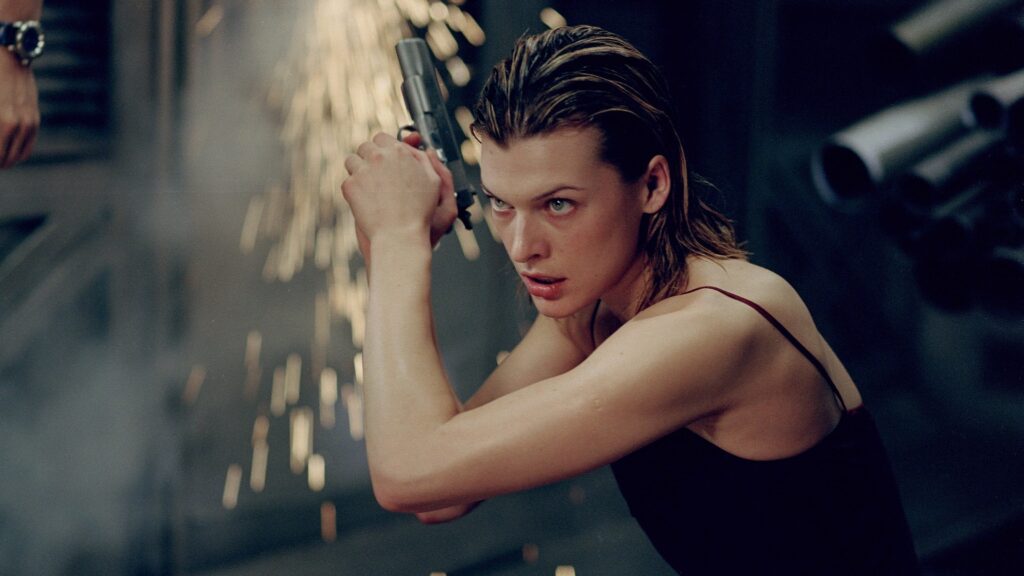 Based on the popular video game, Milla Jovovich and Michelle Rodriguez star as the leaders of a commando team who must break into "the hive," a vast underground genetics laboratory operated by the powerful Umbrella Corporation. There, a deadly virus has been unleashed, killing the lab's personnel and resurrecting them as the evil Un-dead. The team has just three hours to shut down the lab's supercomputer and close the facility before the virus threatens to overrun the Earth.
4. Hitman (2007)
Agent 47 first appeared in the IO Interactive stealth video game Hitman: Codename 47 in 2000. The gameplay sees you take on the guise of a lethal assassin who works his way through a series of contracts, taking out high profile targets such as mafia dons, politicians and business moguls. The game series has continued to enjoy further iterations and consistent popularity over the past two decades.
The first film version, Hitman (2007), saw Timothy Olyphant take on the role and bring the bald butcher to life in an exciting adventure that stays faithful to the source material. It's something of an origin story, fans of the video game franchise were delighted to see their favourite eliminator immortalised on the big screen as he works his way through a series of challenges to uncover the mystery of his provenance and find out who has betrayed him.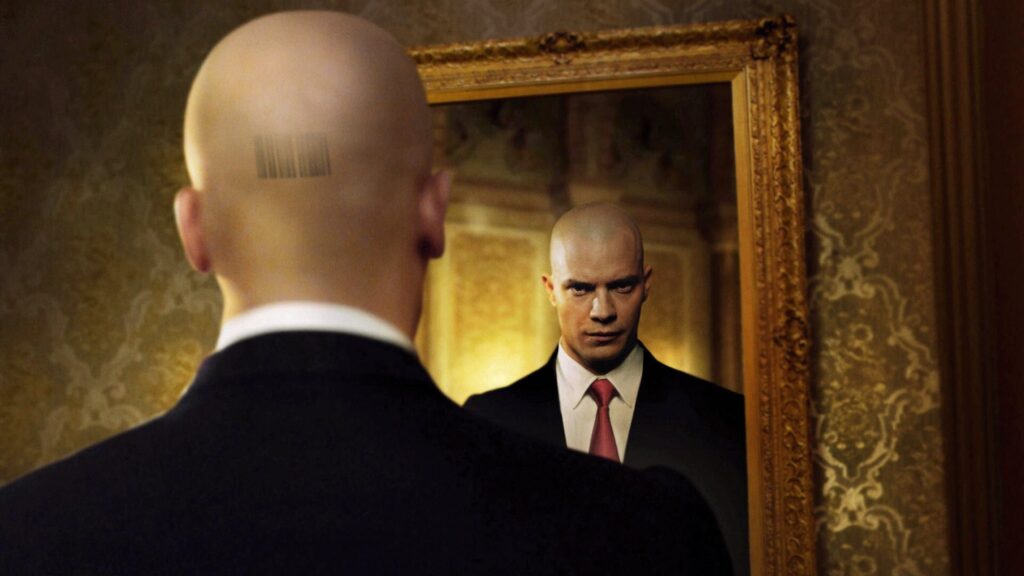 A professional assassin known only as Agent 47 gets caught up in a dangerous political takeover. He flees across Eastern Europe, hoping to find out who set him up and why. However, his growing attachment to a beautiful but traumatized young woman poses as great a threat to his survival as that of the Interpol and Russian agents who are hunting him down.
5. Tomb Raider (2018)
The original Tomb Raider game was released by Eidos in 1996 and introduced the world to the character of Lara Croft, a young adventurer whose combination of physical prowess, marksmanship and intellectual aptitude enabled her to discover some of the world's most valuable forgotten treasures after negotiating a series of challenges, puzzles and booby traps. Incredibly popular with gamers, the franchise grew with a string of hit sequel games that continue to this day.
The character was first brought to the big screen in Lara Croft: Tomb Raider (2001), which starred Angelina Jolie as the central character. However, after modest box office success and a forgettable sequel, the film franchise was abandoned until a few years ago when Alicia Vikander stepped into the role and gave an exciting performance in Tomb Raider (2018). This recent version was much more fun and had a well-developed storyline which translated to a better box office result and kudos for Vikander, who performed most of her own stunts.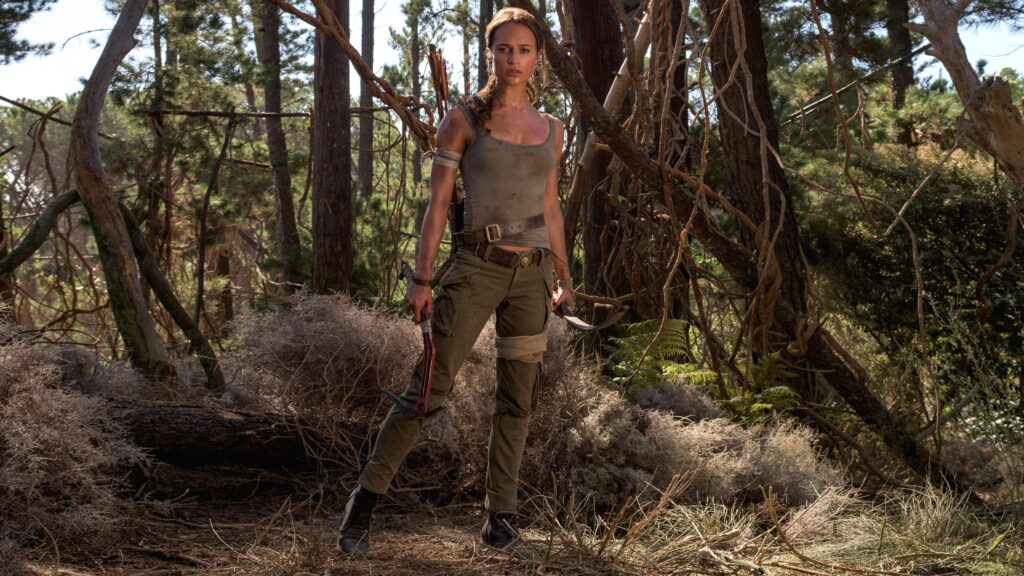 Lara Croft is the fiercely independent daughter of an eccentric adventurer who vanished years earlier. Hoping to solve the mystery of her father's disappearance, Croft embarks on a perilous journey to his last-known destination — a fabled tomb on a mythical island that might be somewhere off the coast of Japan. The stakes couldn't be higher as Lara must rely on her sharp mind, blind faith and stubborn spirit to venture into the unknown.
6. Detective Pikachu (2019)
Many people think that the Pokémon franchise started out as a card game, but it was initially released as a video game by Nintendo on their Gameboy platform in 1996. The idea then took various media forms, including the extremely popular card game, but it has continued to develop and is now the most financially successful media franchise of all time.
Thanks to the incredible popularity of the augmented reality mobile game Pokémon Go, the franchise was developed for the big screen for the first time with Detective Pikachu (2019). Starring Ryan Reynolds and made on a budget of $150 million, this wacky family adventure movie grossed well over $430 million worldwide and enjoyed further popularity via the spin-off video game, which was created in the wake of the movie's success. There's no denying the fact that this particular franchise enjoys an incredibly huge following and will doubtless see more sequels and adaptations coming to the cinema screens in the coming years.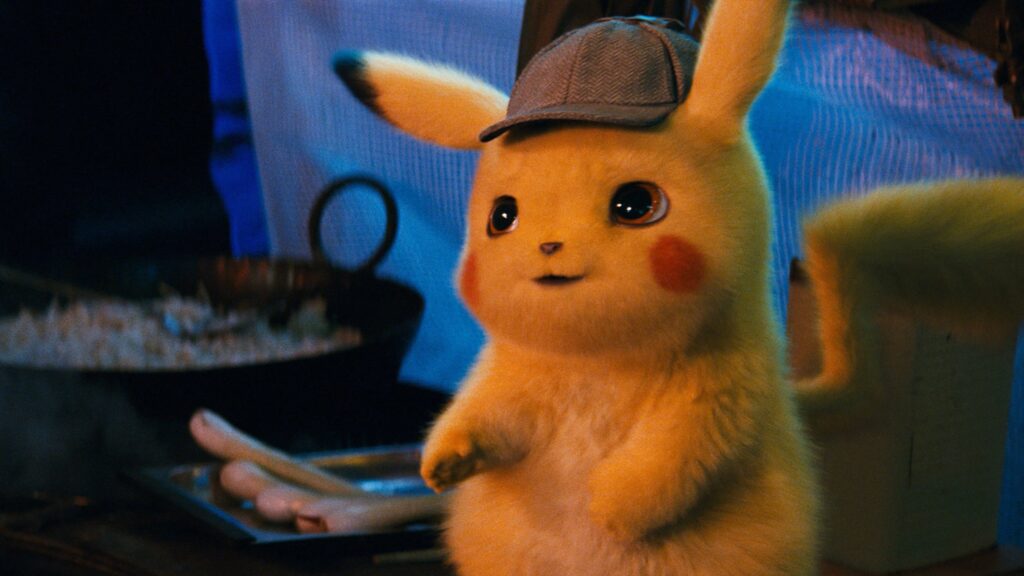 Ace detective Harry Goodman goes mysteriously missing, prompting his 21-year-old son, Tim, to find out what happened. Aiding in the investigation is Harry's former Pokémon partner, wise-cracking, adorable super-sleuth Detective Pikachu. Finding that they are uniquely equipped to work together, as Tim is the only human who can talk with Pikachu, they join forces to unravel the tangled mystery.
7. Sonic The Hedgehog (2020)
Based on the video game of the same name released in 1991, Sonic The Hedgehog (2020) is a mix of live-action and CGI animation and features Sega's flagship blue character in his first big-screen appearance. Pitting him against the evil Dr Robotnik, played by superstar Jim Carrey, Sonic has to stop the evil maniac from stealing his power and using it to conquer the universe.
Despite initial trepidation from cinema audiences and gamers alike, the film became a resounding success. With a surprisingly fresh script and an excellent performance from James Marsden as Sheriff Tom Wachowski, this movie did astonishingly well at the box office and enjoyed an audience score of 93% on Rotten Tomatoes. No doubt, just like the games, a series of sequels and cross overs are bound to follow.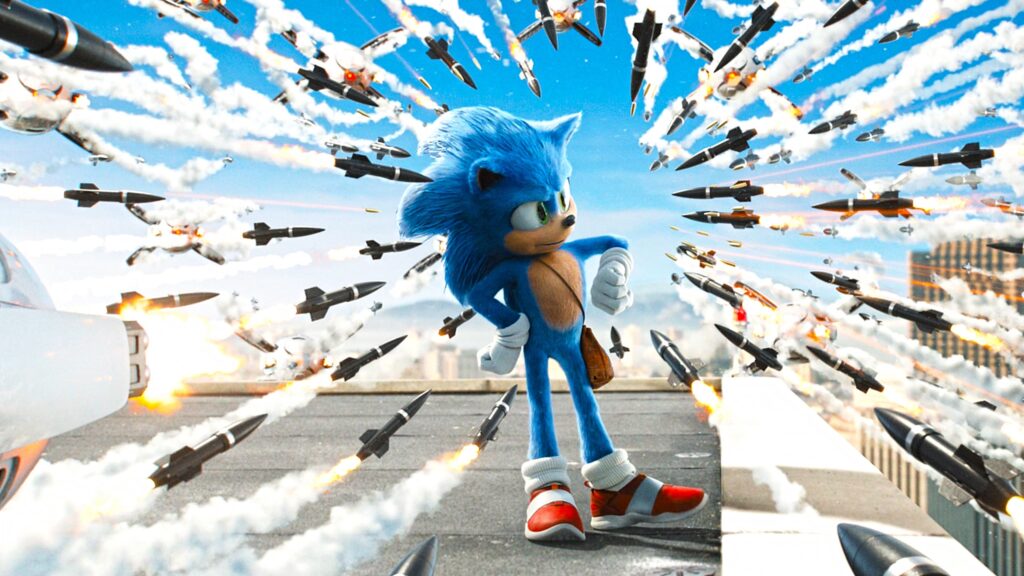 The world needed a hero and it got a hedgehog! Powered with incredible speed, Sonic embraces his new home on Earth, until he accidentally knocks out a power grid, sparking the attention of uncool evil genius Dr. Robotnik. Now, it's supervillain vs. supersonic in an all-out race across the globe to stop Robotnik from using Sonic's unique power to achieve world domination.
8. Mortal Kombat (2021)
Originally released by Midway Games in 1992, Mortal Kombat was intially intended to be a video game based on Universal Soldier (1992) that featured Jean Claude Van Damme. After these plans fell through, the developers took the idea in a different direction and produced the platform fighting game that has since gone on to become renowned worldwide. A series of movies were made that were inspired by the video game in the 1990s and early 2000s.
But the recent release Mortal Kombat (2021) is by far the most accomplished and faithful adaptation that has been brought to the big screen. The original game was controversial for its prolifically violent content, and this new movie follows that tradition with the inclusion of over-the-top deaths or fatalities as they're known in the game. There's not much to the plot, but if you're a fan of high-octane martial arts action, then this one will not disappoint.
Take a look at our review for this movie here.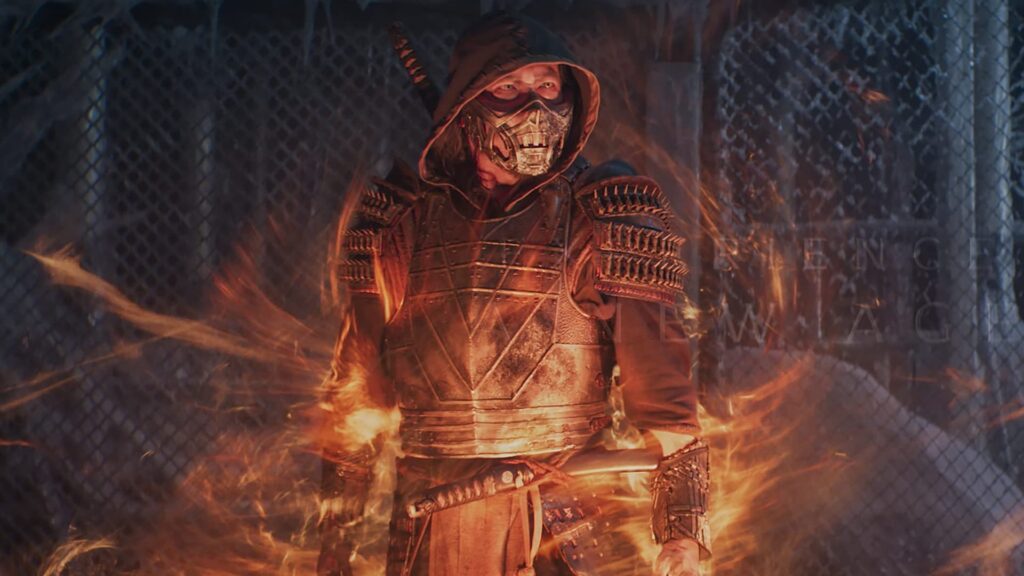 In "Mortal Kombat," MMA fighter Cole Young, accustomed to taking a beating for money, is unaware of his heritage–or why Outworld's Emperor Shang Tsung has sent his best warrior, Sub-Zero, an otherworldly Cryomancer, to hunt Cole down. Fearing for his family's safety, Cole goes in search of Sonya Blade at the direction of Jax, a Special Forces Major who bears the same strange dragon marking Cole was born with.
9. Werewolves Within (2021)
Werewolves Within is a virtual reality game that Ubisoft released in 2016. Requiring the player to wear a VR headset, the storyline takes place in a medieval town that is being prayed upon by a werewolf. The player must work through a series of clues and discover which townfolk member is the werewolf. The film adaptation, Werewolves Within (2021), is a comedy-horror directed by Josh Ruben and starring Sam Richardson as a Forest Ranger who is assigned to a small town where the residents guessed a werewolf is praying upon it.
Despite performing poorly at the box office due to the Covid 19 epidemic, the film has been praised as an enjoyable and entertaining adaptation. The main appeal being the tightly written and genuinely funny script by Mishna Wolff. Definitely, one to check out for fans of the werewolf horror genre.
See us react to the trailer for this movie here.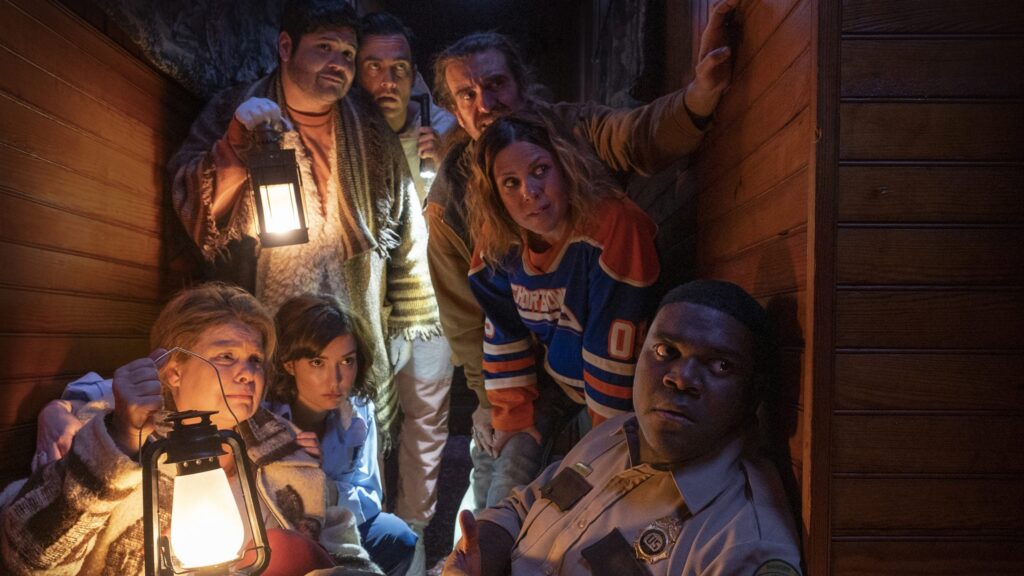 After a proposed pipeline creates divisions within the small town of Beaverfield, and a snowstorm traps its residents together inside the local inn, newly arrived forest ranger Finn and postal worker Cecily must try to keep the peace and uncover the truth behind a mysterious creature that has begun terrorizing the community.
That's it… Our Top 9 Movies Inspired By A Video Game!
How did we do? What's your favourite video game-inspired movie? Let us know in the comments below.
You can read more of our articles here.
Please join us on social media on Facebook, Instagram, Tik Tok and Twitter. We really appreciate all the likes, shares, retweets etc., and we would love to hear from you and continue the wonderful celebration of all things cinema on these platforms.
If you love to watch videos on YouTube, then please subscribe to our channel here. There's lots of fun and informative videos uploaded that we hope you will enjoy!
We have a passion for movies and aim to produce entertaining and informative movie-related content. It certainly is a lot of hard work, but we love films so much that it's worth all the effort. We have to keep the lights on and make sure we have plenty of caffeine to keep all of the articles, videos and social media posts coming, so if you like our work, then please consider supporting us at Buy Me A Coffee here. You can also become a More Movies patron on Patreon here.
To help support us here at More Movies, we do use advertising in a few places, so we appreciate it if you do not use AdBlockers on our site, as this helps keep a few pennies trickling in. We also utilise affiliate links throughout the site, usually to help guide our readers to places to stream, rent or buy the movies we talk about. One of the biggest sources for movies online is Amazon Prime Video, where you can stream over 18,000 films. If you are interested in Prime and haven't signed up yet, you can get a 30-day free trial via this affiliate link, which helps support us too.