Sports movies are divisive, you either love them or you hate them. An interest in any particular sport always helps, but in our opinion the best sporting movies are the ones about boxing. Always tough, often gritty and occasionally heartbreaking, films about fighters tend to be very personal stories and always entertaining.
So, seconds away, here's our list of the Top 7 Films About Boxing…
Round 1 – Rocky (1976)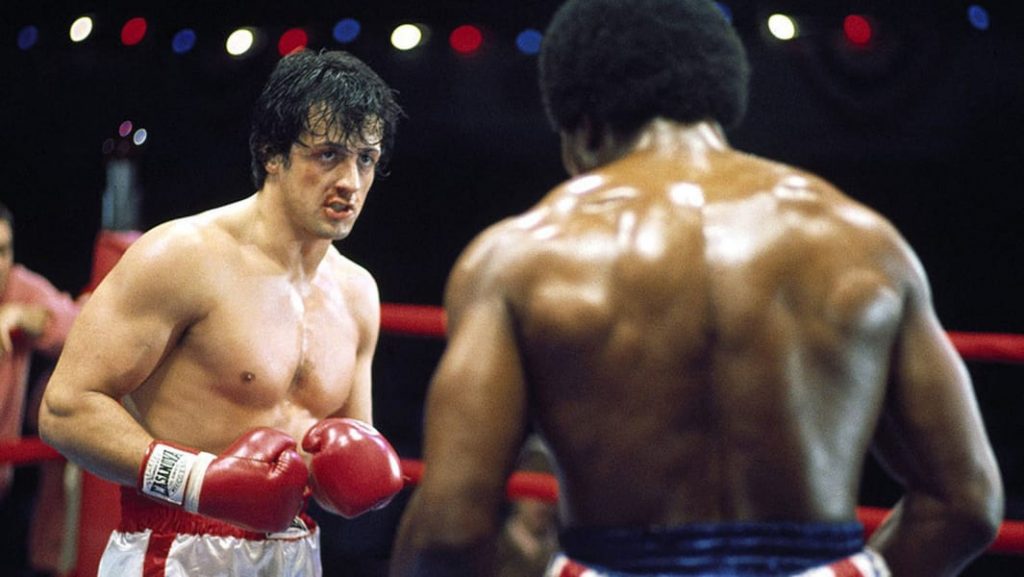 Perhaps the most famous movie boxer of them all is the Italian Stallion, otherwise known as Rocky Balboa. Played by Sylvester Stallone in arguably his most famous role, this story of a down-on-his-luck factory worker, turned Heavyweight Champion contender is a modern classic. With great support from Carl Weathers, Burgess Meredith and Talia Shire, Rocky was written by Stallone and the film turned him into an international star after it's release in 1976. It spawned a string of successful sequels, but we are only including the original in our list.
Round 2 – Champion (1949)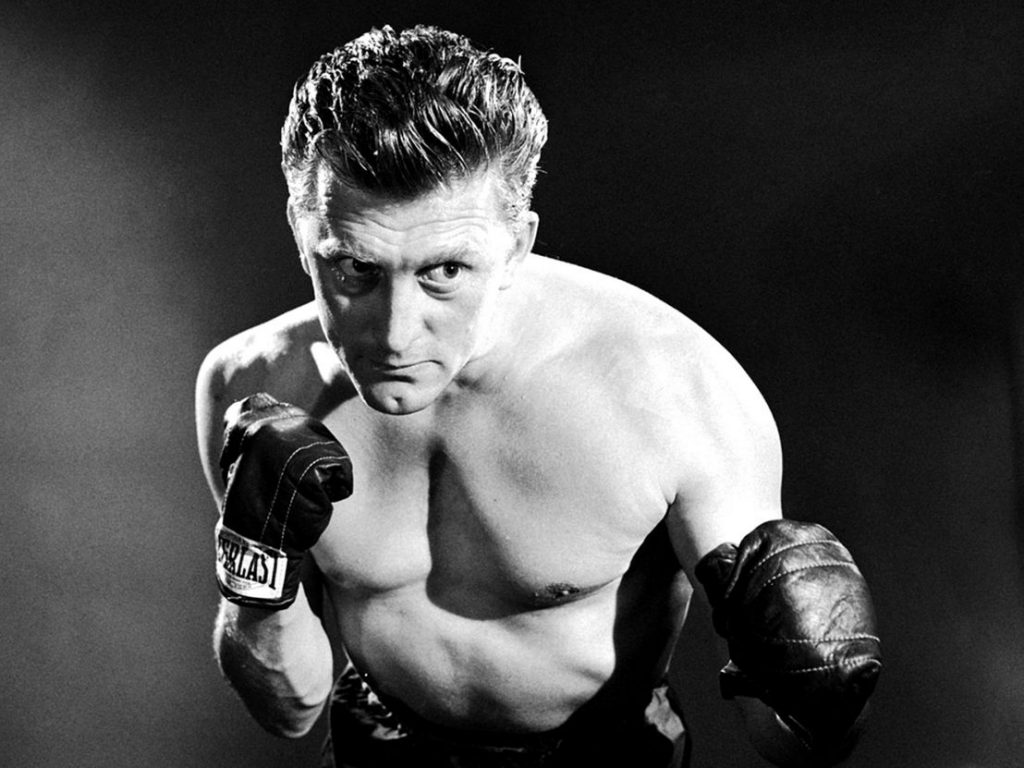 Hollywood icon Kirk Douglas plays Midge Kelly in Champion, the story of one man who will do anything to become the best there is. Betraying his freinds, his brother and his wife, Kelly has few scruples and takes the easiest path to success in this visceral film about one man's obsession with reaching the top. The movie garnered several Academy Award nominations including Best Actor for Douglas and won an Oscar for Best Editing. With great drama and fabuous cinematography, this older film is worthy of discovery or a re-watch by any fans of Kirk Douglas or the boxing film genre.
Round 3 – Raging Bull (1980)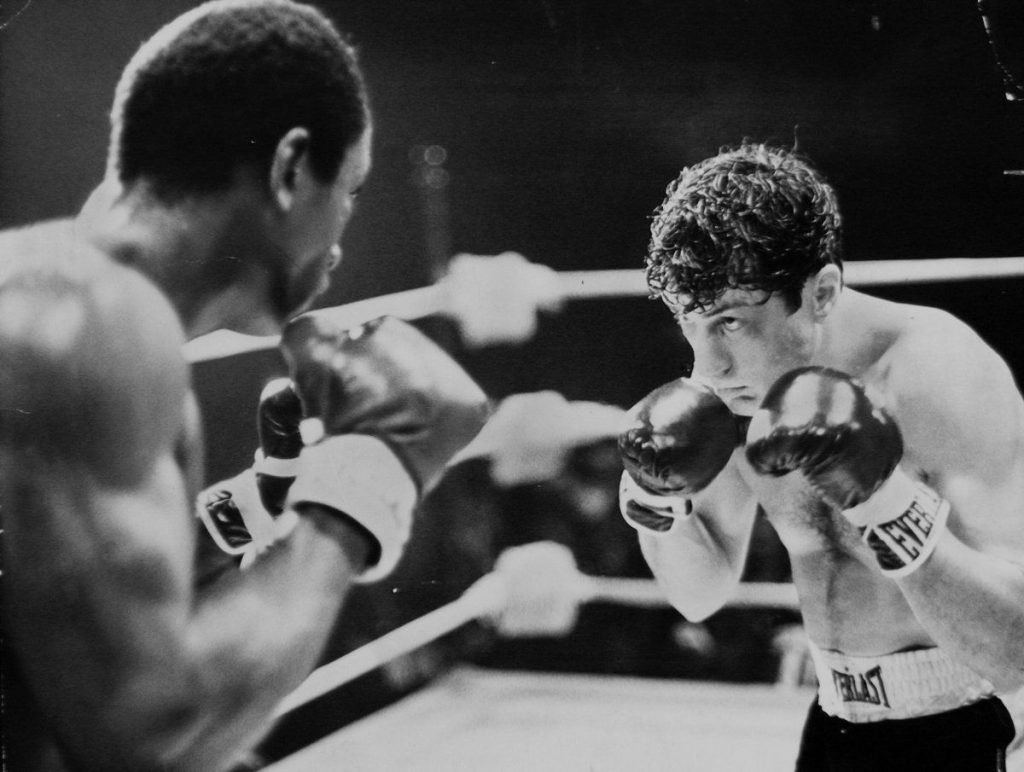 An unequalled modern classic, Raging Bull tells the story of Jake LaMotta, an Italian-American middleweight who rose to the top of his game and threw it all away, due to his deep-seated psychological paranoia and unwieldy temper. Martin Scorsese directs Robert DeNiro in this beautiful yet incredibly visceral picture, which takes a indepth and thoughtful look at LaMotta's career and home life, both of which are filled with hooks, swipes and heavy blows. With excellent support from Joe Pesci and Cathy Moriarty, this movie transcends the genre and reveals itself to be one of the greatest films ever made. Highly recommended.
Round 4 – Million Dollar Baby (2004)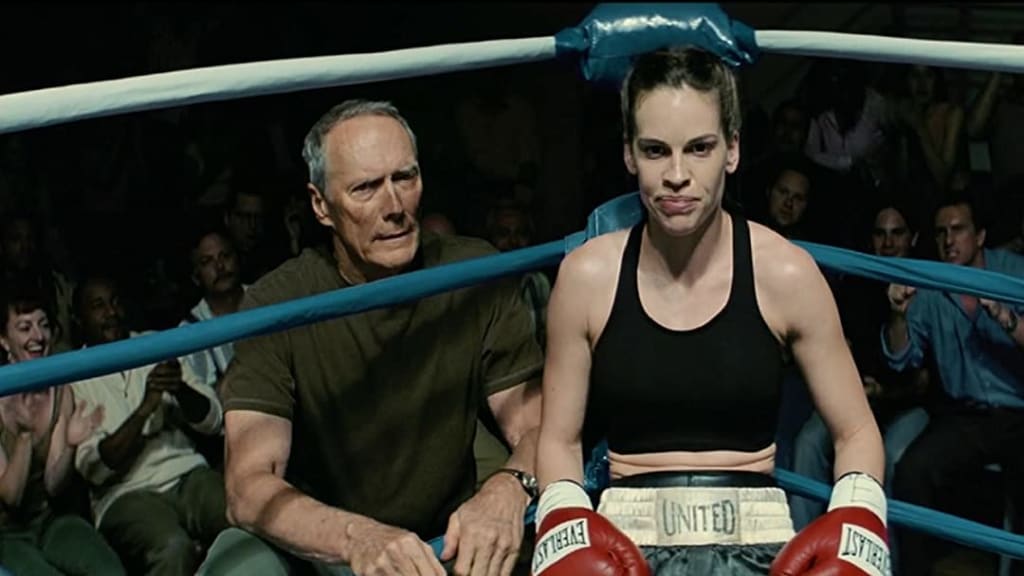 Clint Eastwood stars and directs Million Dollar Baby which sees his character Frank train a female boxer played by Hilary Swank. Having trained many male competitors to a high level, Frank is skeptical about training a girl, due to his arcane attitudes towards the sport. After witnessing her tenacious attitude and commitment to hard work, Frank decides to train Maggie (played by Hilary Swank) and she soon rises to the top of her weight class to become a seriously good contender. With excellent support from Morgan Freeman, this film is one of Eastwood's very best and contains an ending that will leave you speechless.
Round 5 – Sombody Up There Likes Me (1956)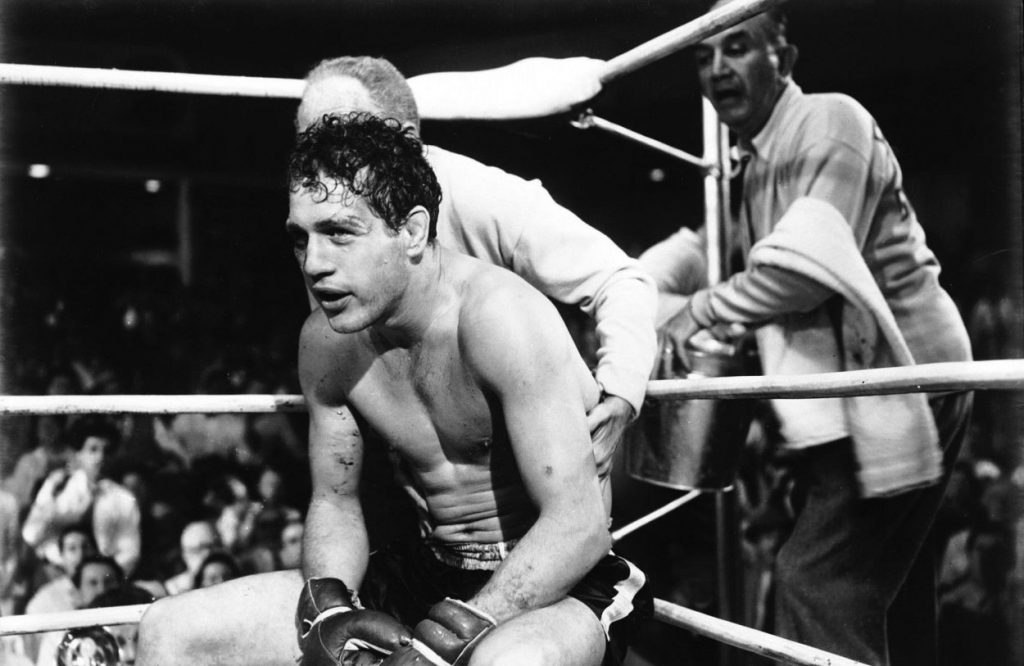 Much like the aforementioned Raging Bull, Somebody Up There Likes Me is a biopic of real-life boxer Rocky Graziano. Played by Paul Newman, this film encompasses Graziano's life from the age of childhood all the way up to his winning the World Middleweight Championship title at the age of 28. A riveting drama that shows off Newman's great talents early on in his career, and features the sweetness of female lead Pier Angeli as the love of Rocky's life. This movie is an undeniable influence on films like Rocky and Raging Bull and stands out as one of the best sporting biopics ever made.
Round 6 – The Champ (1979)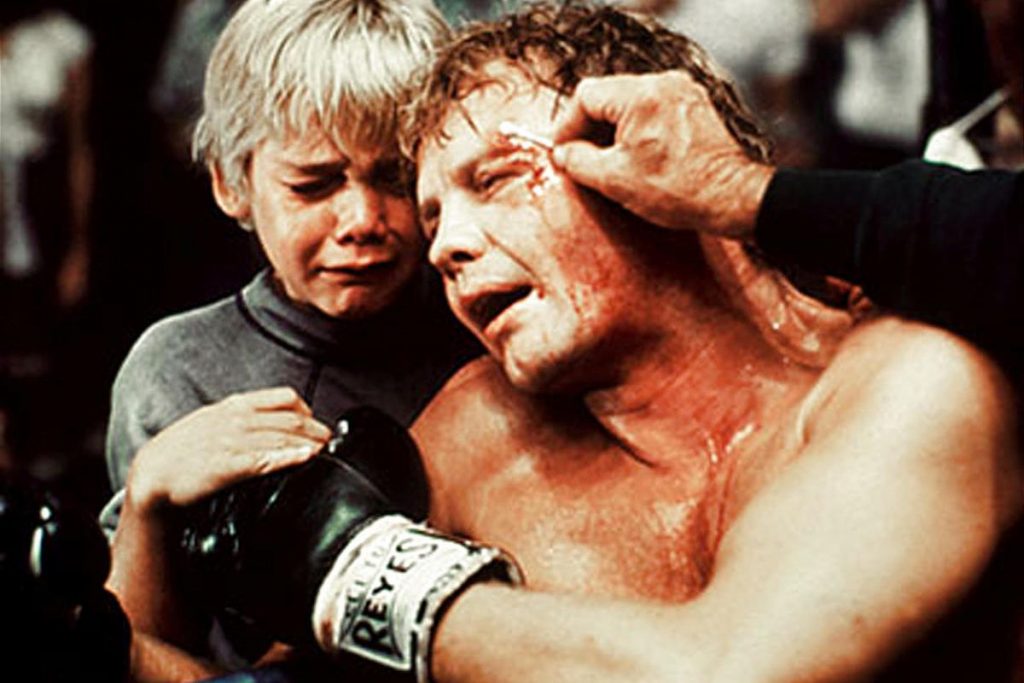 The Champ is a 1979 remake of a 1931 film of the same name. Directed by Franco Zeffirelli and starring Jon Voight, Faye Dunaway and Ricky Schroder, this heart-wrenching story is a character piece that sees Jon Voight's Billy, a former boxing champion, struggling with alcoholism and a gambling addiction whilst attempting to raise a young son by himself. Then one day, the boy's mother re-enters both of their lives and this stirs up a great deal of emotion for all three of them. Eventually Billy is tempted back in to the ring, much to the dismay of his loved ones. The results are completely devastating. If you have never seen the film, then don't watch the clip below. If you have, you had better make sure you have some tissues at the ready.
Round 7 – Hard Times (1975)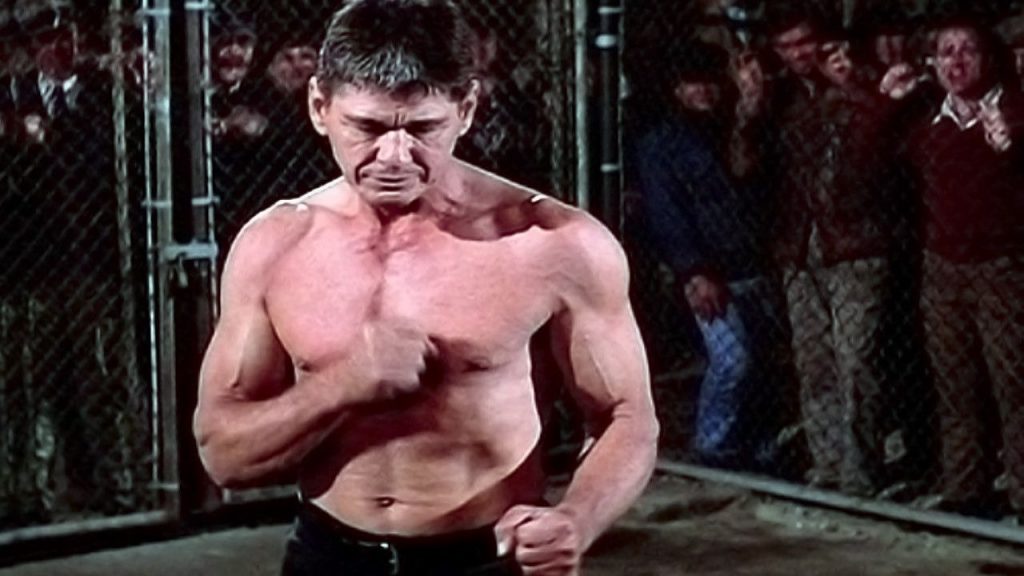 The gloves are well and truly off in this classic film from 1975. Hard Times stars Charles Bronson as a drifting bare-knuckle fighter who battles in the seedy underworld of New Orleans during the depression era of the 1930's. Looked after by his streetwise hustler manager Speed (James Coburn), Bronson's Chaney has to fight his way out of poverty and face some of the toughest street fighters in the country. This is a time when desperation and hardships will cause men to do extreme things in order to get ahead. A classic period piece directed by Walter Hill, this tough and gritty story looks at the dangerous and illegal world of street fighting which is a historical precursor to boxing as we know and love it today.
Well, that's our list of the Top 7 Boxing Films!
Do you agree with our list? Did we miss your favourite boxing film out? Let us know in the comments.
You can read more of our articles here.
Please join in 'the conversation' with us on social media on Facebook, Instagram, Tik Tok and Twitter. We really appreciate all the likes, shares, retweets etc., and we would love to hear from you and continue the wonderful celebration of all things cinema on these platforms.
If you love to watch videos on YouTube, then please subscribe to our channel here. There's lots of fun and informative videos uploaded that we hope you will enjoy!
We have a passion for movies and aim to produce entertaining and informative movie-related content. It certainly is a lot of hard work, but we love films so much that it's worth all the effort. We have to keep the lights on and make sure we have plenty of caffeine to keep all of the articles, videos and social media posts coming, so if you like our work, then please consider supporting us at Buy Me A Coffee here.
To help support us here at More Movies, we do use advertising in a few places, so we appreciate it if you do not use AdBlockers on our site, as this helps keep a few pennies trickling in. We also utilise affiliate links throughout the site, usually to help guide our readers to places to stream, rent or buy the movies we talk about. One of the biggest sources for movies online is Amazon Prime Video, where you can stream over 18,000 films. If you are interested in Prime and haven't signed up yet, you can get a 30-day free trial via this affiliate link, which helps support us too.