Film director, writer, producer and artist Tim Burton has created some of the most memorable films of the past 35 years. Born in Burbank, California, in 1958, Tim Burton began his filmmaking career as a young child, creating stop motion animations and shooting 8mm films as a hobby. An introspective teenager, he would paint, draw, and watch movies and indulge in the writings of Dr. Seuss and British author Roald Dahl, two figures that would greatly influence his filmmaking career as an adult.
Tim Burton studied character animation at the California Institute of the Arts, where he began to make professionally produced short films and develop his skills as a storyteller.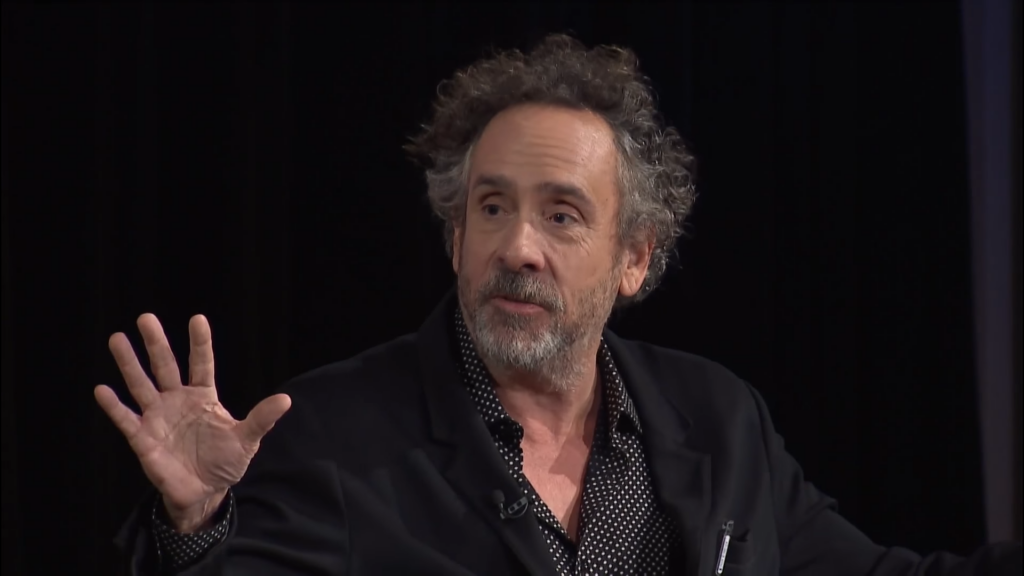 At the turn of the 1980s, Burton's animated shorts had garnered attention from the Walt Disney Studios animation department, who offered him an apprenticeship. This led to Burton working on features such as The Fox and The Hound (1981), Tron (1982) and The Black Cauldron (1985) as an animator, storyboard artist, graphic designer, art director, and concept artist.
He made his first live-action short Frankenweenie (1984) which led to him being fired by Disney as they considered the film to be too dark and frightening for young children. However, actor Paul Reubens also saw the movie and decided to use the filmmaker as the director of his next film Pee-wee's Big Adventure (1985). From a budget of $8 million, the film became a smash hit and grossed over $40 million at the box office.
When I was growing up, Dr. Seuss was really my favorite. There was something about the lyrical nature and the simplicity of his work that really hit me.

Tim Burton
This success solidified Tim Burton as a bankable filmmaking talent in Hollywood, and after directing more television shows such as the re-vamped Alfred Hitchcock Presents, Burton was well on the way to creating some of American cinema's most notable modern works.
We love all of Tim Burton's work and advise seeing as many of his movies as you can. His gothic stylings and left-field sense of humour have been a refreshing and original voice in an artform otherwise littered with copy-cats and remakes. So, here we have selected five films that we feel serve as a strong introduction to Burton's work. As always, our picks are listed chronologically…
1. Beetlejuice (1988)
After having a huge financial success with Pee-wee's Big Adventure, Warner Bros. Pictures offered Burton the job of directing Beetlejuice (1988), a dark comedy about a recently deceased couple who become trapped in their own house after drowning in a car accident. When a new family move in, the couple (played by Geena Davis and Alec Baldwin) decides to employ the services of a rambunctious "bio-exorcist" known as Betelgeuse (Michael Keaton) to help them scare the new tenants out of their home before it is renovated and turned into a garish and tasteless amusement attraction. In the process, the dead couple befriend the daughter of the new occupants (played by Winona Ryder), who is herself "strange and unusual".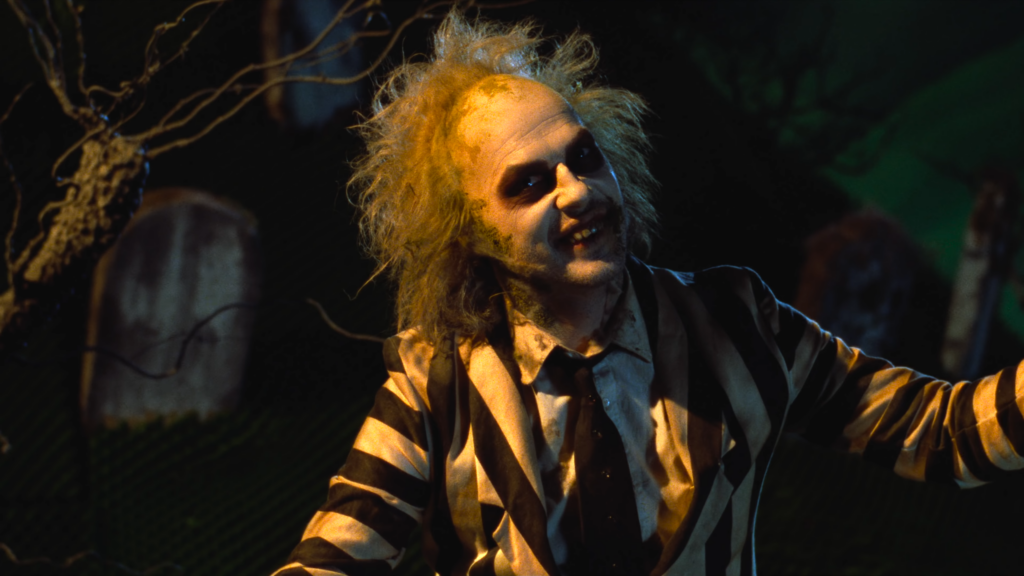 A completely unique and often hilarious film, Beetlejuice was another resounding success for both Warner Bros. and Tim Burton. From a modest budget of around $15 million, the film took over $84 million at the box office and was also a critical success garnering an Academy Award for Best Make-Up and putting Burton on the map as a major new talent in Hollywood. The film was also scored by Danny Elfman, who had worked on Pee-wee's Big Adventure with Burton and would continue to collaborate with him on the majority of his output over the next two decades.
2. Batman (1989)
After the success of Beetlejuice, Warner Bros. then greenlit Batman (1989) even though Tim Burton had been hired as the director of the film as early as 1986. The production was plagued with disruption, and Burton had a very hard time seeing eye-to-eye with the studio executives and co-producers John Peters and Peter Guber. Having worked with Michael Keaton on Beetlejuice, Burton cast him as the Dark Knight Detective and his alter-ego Bruce Wayne. This was not a popular decision with the folks at Warner Bros., but the casting of Jack Nicholson as the Joker did something to curtail their disparagement for the lead casting choice.
Despite these upsets, the film went on to become one of the biggest box office successes of all time, taking well over $400 million, quadrupling its original budget.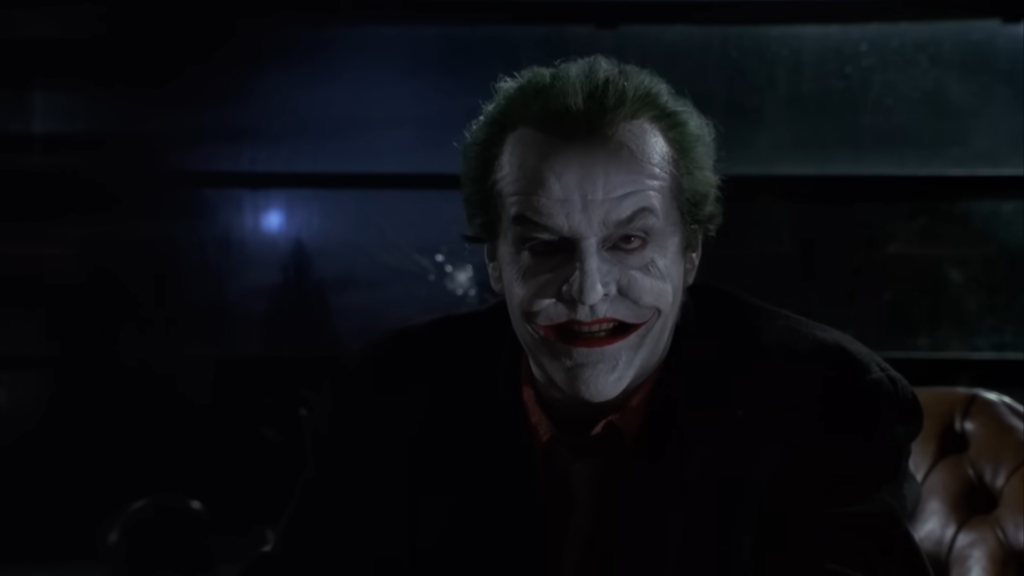 The story takes place in the dank and ominous Gotham City where the multi-millionaire Bruce Wayne takes to the streets at night dressed as a bat in order to scare his victims and wage a war on crime. When gangster Jack Napier falls into a vat of chemicals during a raid in which Batman appears, he is physically altered and re-born as the Joker. It then falls upon Batman to deal with the Joker, who rapidly becomes the new crime boss of Gotham.
The visuals are stunning, the score by Danny Elfman is incredible, the soundtrack by Prince is unforgettable, and the performances from the cast, which also includes Kim Basinger, Billy Dee Williams, Michael Gough, Pat Hingle and Tracey Walter, are all excellent. The film saw several sequels made, only one of which was also directed by Tim Burton.
3. Edward Scissorhands (1990)
After another resounding success with the Batman movie, Tim Burton then co-wrote the film Edward Scissorhands (1990), which tells the story of a young man who was created by an old-fashioned inventor, but is left with scissors for hands due to the untimely death of his creator. Johnny Depp plays the title character, and Vincent Price plays the inventor. Price had provided the narration on Burton's earlier animated short film Vincent about a young boy whose hero is Vincent Price.
Edward Scissorhands is thought to be an allegory for Burton's own adolescence due to the fact that he found it very hard to be able to express himself clearly to anyone at that age. The movie also stars Winona Ryder, who Burton had worked with on Beetlejuice, as well as other notable stars like Diane Wiest, Anthony Michael Hall and Alan Arkin.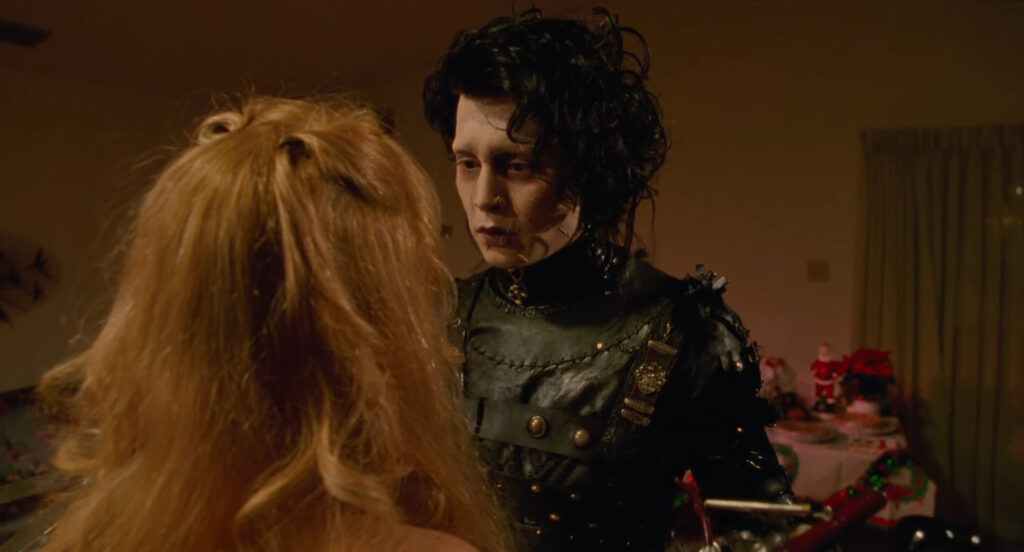 The original concept for the film was based on a drawing Burton had made of the character as a teenager. The dark, sombre stylings of the titular character are juxtaposed with the bright and colourful suburban setting that he becomes adopted into. After being introduced to the neighbourhood, Edward soon becomes the flavour of the month and begins to experience love after falling for Kim (Ryder). But before long, the jealous and pernicious attitudes of the suburban residents begin to turn on Edward and force him to leave the creature comforts of suburbia and retreat to the dark castle from whence he came. A wonderful modern-day fairy tale that is widely considered to be one of Tim Burton's finest films.
4. Ed Wood (1994)
The least financially successful film on our list, Ed Wood (1994), was, however, a critical triumph. Based on the career of B-movie filmmaker Edward D Wood Jr., the film is a loving tribute to the zany, low-budget films that Tim Burton used to enjoy watching as a youngster. The story is humorous but somewhat downbeat, with the central character's struggles being revealed and scrutinized throughout. Something of a tragic figure, if not an entertaining one, Ed Wood is notable for his independent artistic vision and his tenacity in the face of bad luck, poor audience reactions and personal tragedies.
Shot in black and white to evoke the period in which it is based, this film was not popular with movie-goers upon release. Still, its unique subject matter and charm elevated it to cult-classic status, especially after it won two Academy Awards, including one for Best Supporting Actor for Martin Landau who plays Hollywood legacy star Bela Lugosi.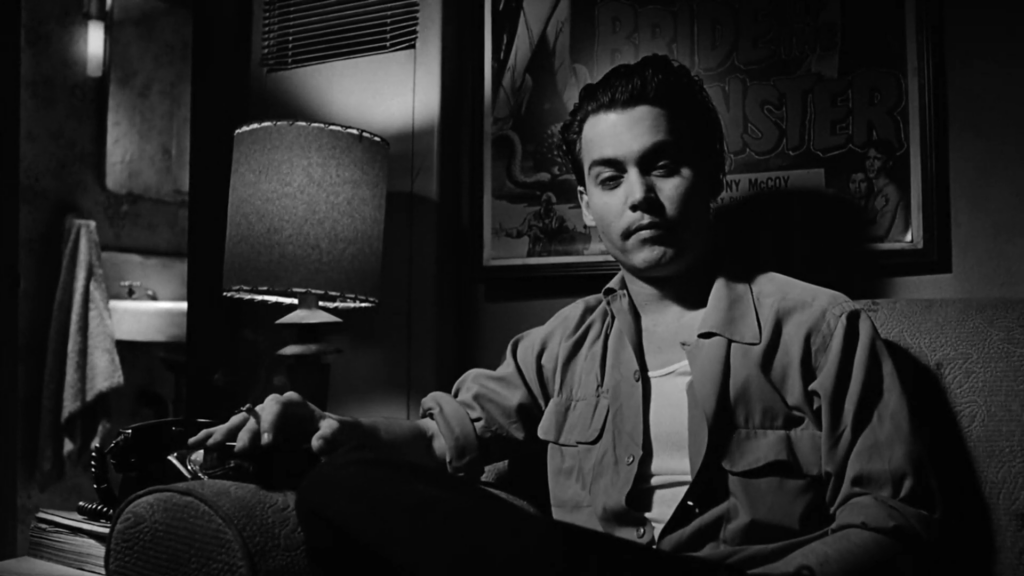 Ed Wood is certainly a more esoteric film that does not have the same wide appeal as some of Burton's other features, but the peculiar subject matter will undoubtedly appeal to fans of Hollywood history, B-movies and the science fiction and horror genres. The cast is perfectly selected, and each performance is nuanced and larger than life. Having worked with Johnny Depp on Edward Scissorhands, Burton had developed a good relationship with the actor, and they would go on to make six more films together in the future. Other notable appearances include Bill Murray, Sarah Jessica Parker, Patricia Arquette, Mike Starr and Vincent D'Onofrio.
5. Mars Attacks! (1996)
Following on from Ed Wood and taking a huge amount of influence from the infamous film director's output, Tim Burton then directed and co-produced Mars Attacks! (1996), a sci-fi comedy that pokes fun at the genre and pays tribute to the B-movies of the 1950s that were created by filmmakers such as Wood. The plot sees Earth invaded by an aggressive Martian army that is hellbent on wiping out human civilisation. There's not much more to it than that, but the comical edge and zany performances from the huge ensemble cast make this disaster movie an absolute riot to behold.
Jack Nicholson plays two roles in this film, one of them being the President of the United States. The movie also stars Glenn Close, Natalie Portman, Annette Benning, Michael J. Fox, Sarah Jessica Parker, Jim Brown, Martin Short, Rod Steiger, Pierce Brosnan, Pam Grier, Lukas Haas, Tom Jones and Danny DeVito!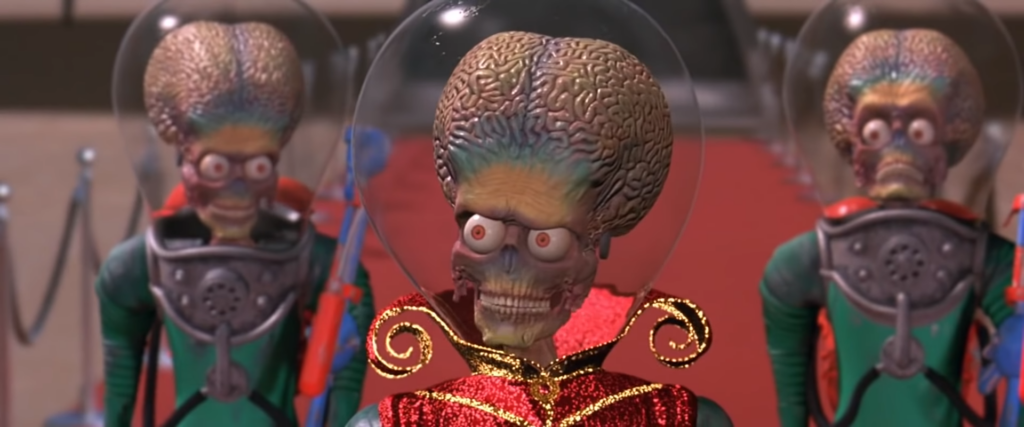 The basis for the idea came from the popular Topps trump card series of the same name and was originally conceived by British filmmaker Alex Cox who wanted to make a film based on the card game in the mid-1980s. The property eventually ended up with Warner Bros., and Tim Burton decided it would be a great opportunity to pay tribute to Ed Wood, whose most notable film, Plan 9 From Outer Space (1959), is a clear influence on Mars Attacks!
Despite mixed reviews and what was seen as a poor box office performance, the film found more popularity here in Europe, with audiences connecting with the off-beat humour and over the top theatrics. The hilarious CGI Martians are hilarious throughout, and if you don't take it at all seriously, there's no reason in the world that you won't enjoy this comical sci-fi farce.
So, that's our Top 5 Tim Burton Films!
Think we've missed any out or not included your favourite Tim Burton movie? Then let us know in the comments below.
You can read more of our reviews here.
Please join in 'the conversation' with us on social media on Facebook, Instagram, Tik Tok and Twitter. We really appreciate all the likes, shares, retweets etc., and we would love to hear from you and continue the wonderful celebration of all things cinema on these platforms.
If you love to watch videos on YouTube, then please subscribe to our channel here. There's lots of fun and informative videos uploaded that we hope you will enjoy!
We have a passion for movies and aim to produce entertaining and informative movie-related content. It certainly is a lot of hard work, but we love films so much that it's worth all the effort. We have to keep the lights on and make sure we have plenty of caffeine to keep all of the articles, videos and social media posts coming, so if you like our work, then please consider supporting us at Buy Me A Coffee here. You can also become a More Movies patron on Patreon here.
To help support us here at More Movies, we do use advertising in a few places, so we appreciate it if you do not use AdBlockers on our site, as this helps keep a few pennies trickling in. We also utilise affiliate links throughout the site, usually to help guide our readers to places to stream, rent or buy the movies we talk about. One of the biggest sources for movies online is Amazon Prime Video, where you can stream over 18,000 films. If you are interested in Prime and haven't signed up yet, you can get a 30-day free trial via this affiliate link, which helps support us too.