Love him or hate him, there is no ignoring Jean-Luc Godard. Perhaps the most influential modern filmmaker of them all, this French/Swiss titan of cinema has created some of the most highly regarded and important films within the medium. A pioneer of the so-called French New Wave (nouvelle vague), Godard rose to prominence in the 1960s. Starting out as a writer and film critic, contributing to the famed Cahiers de Cinema magazine, he is cited as a revolutionary artist who completely re-mapped the landscape of film by tearing up the rule book and re-inventing every aspect of the form.
Difficult to understand and completely ahead of the curve, the films of Jean-Luc Godard are unlike the works of any other artist working in the realm of cinema. He developed a new way of creating films, altering the audience's perceptions of narrative, film-grammar and visual stylings via the use of chaotic editing techniques, a rough, documentary style of shooting, constantly breaking the fourth wall and a creative use of sound and music to produce an alternate way of experiencing a movie. One that would challenge the viewer to become consistently aware of the film itself as a facsimile of life, and invoke a more philosophical way of seeing what was happening on screen.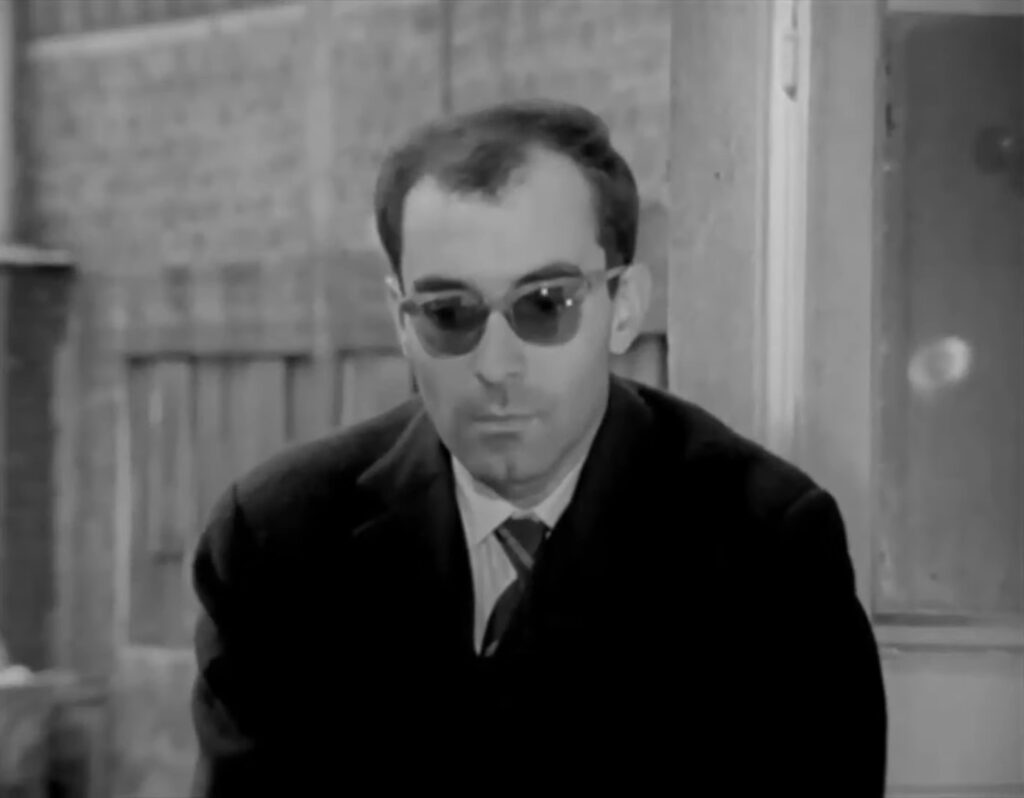 "It's not where you take things from — it's where you take them to."

Jean-Luc Godard
Jean-Luc Godard's most recent work was 2018s The Image Book in which he continues to challenge the audience and force a fresh perspective on modern culture and the way in which we receive and interpret the visual information we consume. But for this article, we have created a shortlist which focuses on his essential work in the 1960s and includes a diverse range of films that we feel best serves as an introduction to his back catalogue.
We advise any budding film enthusiasts to see as many Jean-Luc Godard films as possible, but offer these five as an initial foray into his demanding and sometimes onerous portfolio. As always, our selections are not ranked but listed chronologically…
1. Breathless (1960)
Jean-Luc Godard's first feature was a complete gamechanger. Every once in a while, an artist comes along and completely up-ends the entire history of their medium by creating something so completely unique and fresh that it literally takes your breath away.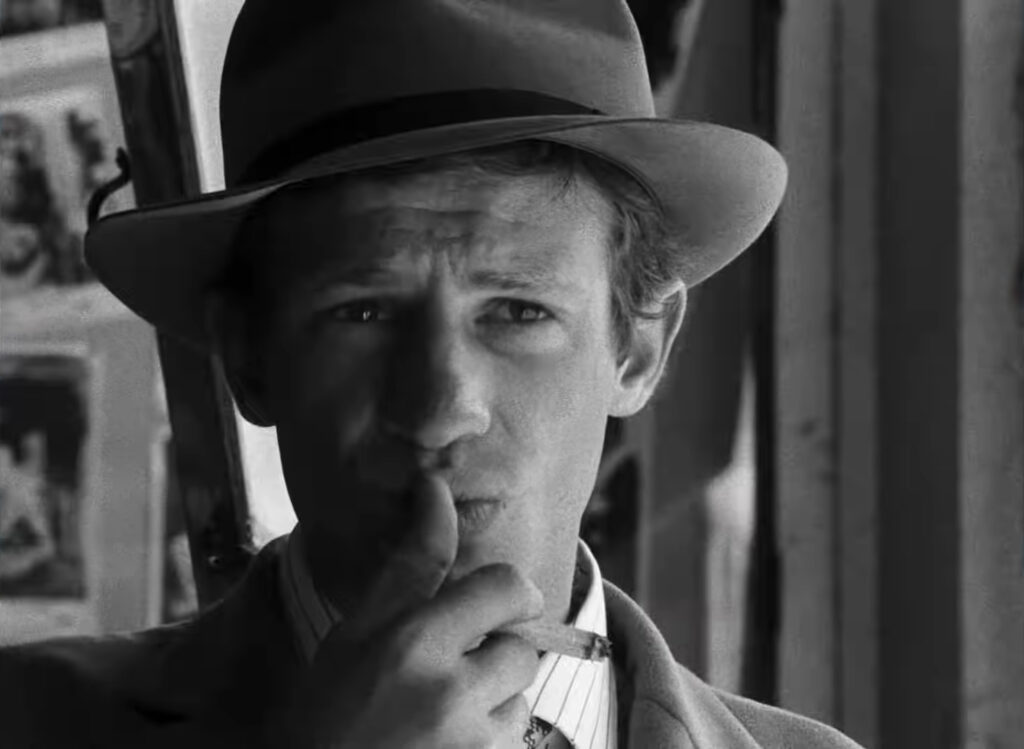 Starring the amazing Jean-Paul Belmondo and captivatingly cool Jean Seberg, Breathless (1960) (À bout de souffle in French) is a landmark in the world of cinema. Godard played with every aspect of film from the music to the editing to subvert all expectations and create something so fresh, it is still ahead of its time to this day.
For a more in-depth look at this masterpiece, see our article here.
Petty thug Michel considers himself a suave bad guy in the manner of Humphrey Bogart, but panics and impulsively kills a policeman while driving a stolen car. On the lam, he turns to his aspiring journalist girlfriend, Patricia, hiding out in her Paris apartment while he tries to pull together enough money to get the pair to Italy. But when Patricia learns that her boyfriend is being investigated for murder, she begins to question her loyalties.
2. My Life to Live (1962)
Godard's third feature My Life to Live (1962) (Vivre sa vie – French title) stars his then wife Anna Karina, whom he would collaborate with on many of his early works. She plays Nana, a young woman who leaves her husband and child to pursue a career as an actress. But things do not work out well and Nana ends up as a prostitute on the streets of Paris.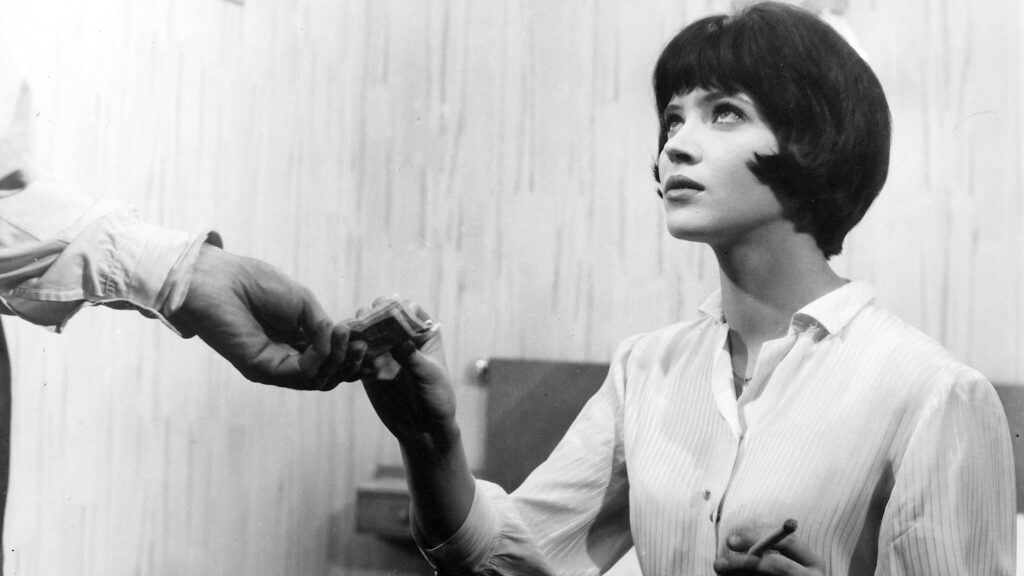 Told across 12 chapters, the film is typical of Jean-Luc Godard's style in that it uses subversive techniques in the editing, sound and the way it is shot. Despite obvious nods to earlier masters of filmmaking such as Carl Theodore Dreyer, Vivre Sa Vie is a completely unique film which has been hailed by many critics, including Susan Sontag, as one of the greatest works of modern cinema.
Nana, a young Parisian woman who works in a record shop, finds herself disillusioned by poverty and a crumbling marriage. Hoping to become an actress and break into films, Nana is once again disappointed when nothing comes of her dreams, and soon she turns to a bleak life of prostitution. When she meets a man who truly cares for her, Nana's hope returns, but Raoul, her pimp, may have the final word.
3. Contempt (1963)
A visually stunning film, Contempt (1963) (Le Mépris – French title) is Jean-Luc Godard's sixth feature film. It stars Michel Piccoli, Jack Palance, master filmmaker Fritz Lang (as himself) and pop-culture icon Brigitte Bardot. It is based on Italian novel Il disprezzo (A Ghost at Noon) by Alberto Moravia and serves as a critique of the influence of the style of Hollywood filmmaking.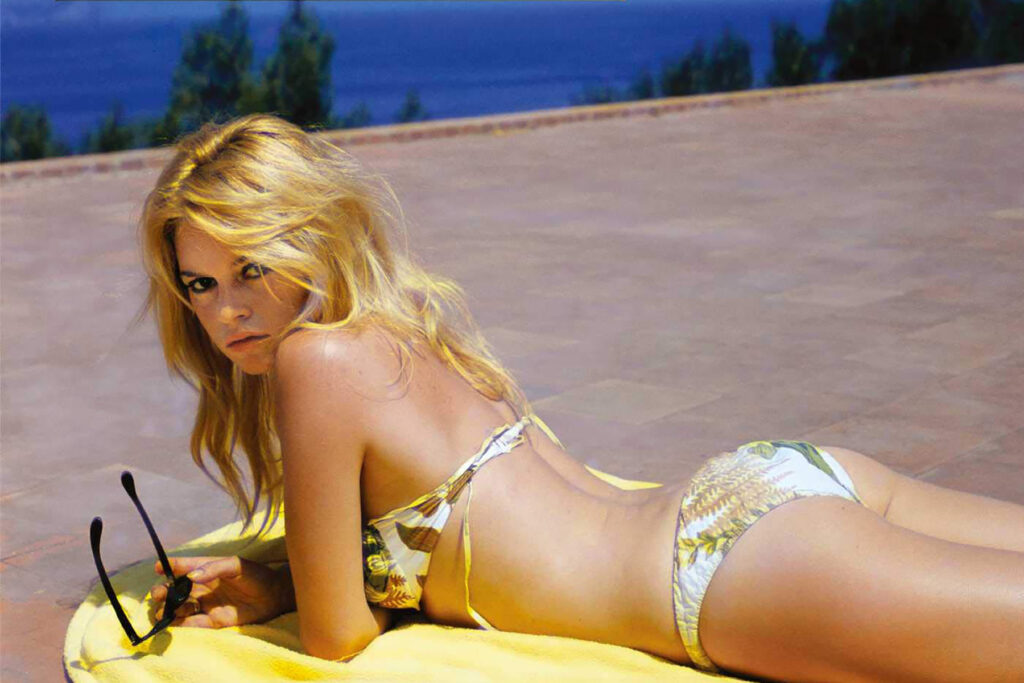 Shot on location in Italy, Godard makes great use of the colourful Mediterranean scenery and even greater use of one of his idols Fritz Lang who plays the part of the director within the story. Cinematographer and frequent Godard collaborator Raoul Coutard shoots some of his finest work in this stylish and meta story about the disparities between art and business. Like many of Godard's films, it is difficult to grasp what the movie is about without some frame of reference and is a comment on the filmmaker's struggle to truly express himself without paying heed to the shackles of commercialism.
A philistine in the art film business, Jeremy Prokosch is a producer unhappy with the work of his director. Prokosch has hired Fritz Lang to direct an adaptation of "The Odyssey," but when it seems that the legendary filmmaker is making a picture destined to bomb at the box office, he brings in a screenwriter to energize the script. The professional intersects with the personal when a rift develops between the writer and his wife.
4. Band of Outsiders (1964)
This iconic movie is a prime example of the influence that the French New Wave cinema has had on filmmakers since its release. Band of Outsiders (1964) (Bande à part – French title) is Jean-Luc Godard's seventh feature film and he described it at the time as "Alice in Wonderland meets Franz Kafka".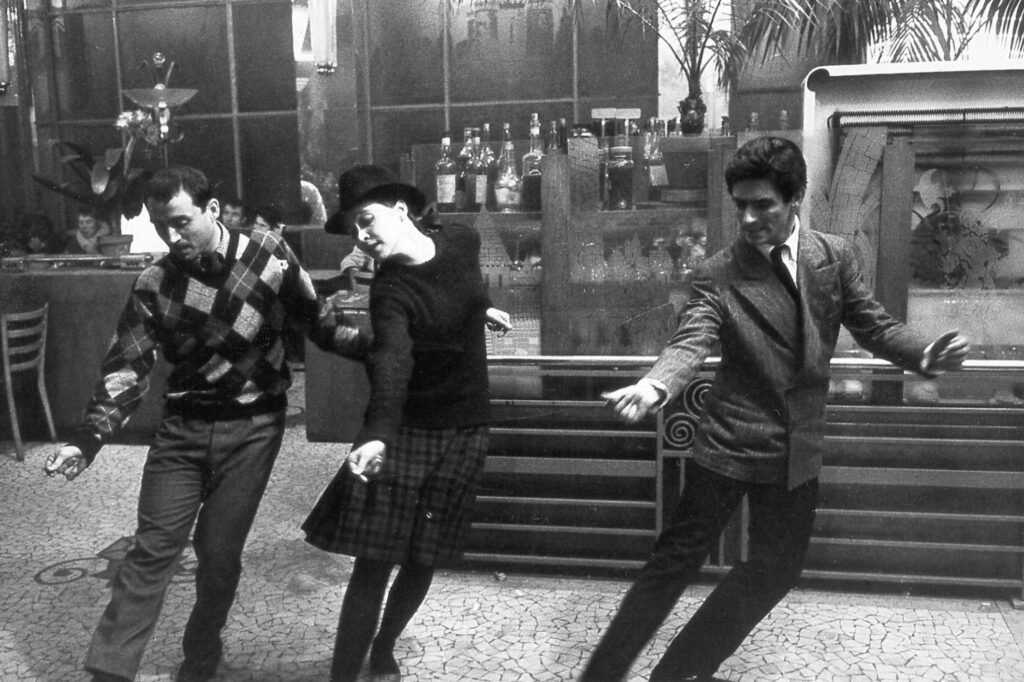 The story is about three young friends who plan a robbery despite the fact that they are not criminals or can claim to have any experience of such things previously. They are youthful dreamers who are influenced by popular culture and American cinema, which leads to them getting in over their heads and results in a bungled attempt at larceny. Quentin Tarantino named his original production company A Band Apart in homage to the movie and several scenes including the dance sequence and the running through the Louvre have been consistently referenced in popular film culture.
Cinephile slackers Franz and Arthur spend their days mimicking the antiheroes of Hollywood noirs and Westerns while pursuing the lovely Odile. The misfit trio upends convention at every turn, be it through choreographed dances in cafés or frolicsome romps through the Louvre. Eventually, their romantic view of outlaws pushes them to plan their own heist, but their inexperience may send them out in a blaze of glory, which could be just what they want.
5. Alphaville (1965)
Alphaville (1965) is a neo-noir, science fiction drama and Jean-Luc Godard's ninth feature film. It stars Anna Karina and Eddie Constantine in a story about a detective who must travel to a distant corner of the galaxy to find a missing agent and ultimately free the city of Alphaville from its tyrannical ruler Professor von Braun, by destroying the central computer which is used to control the minds of the inhabitants.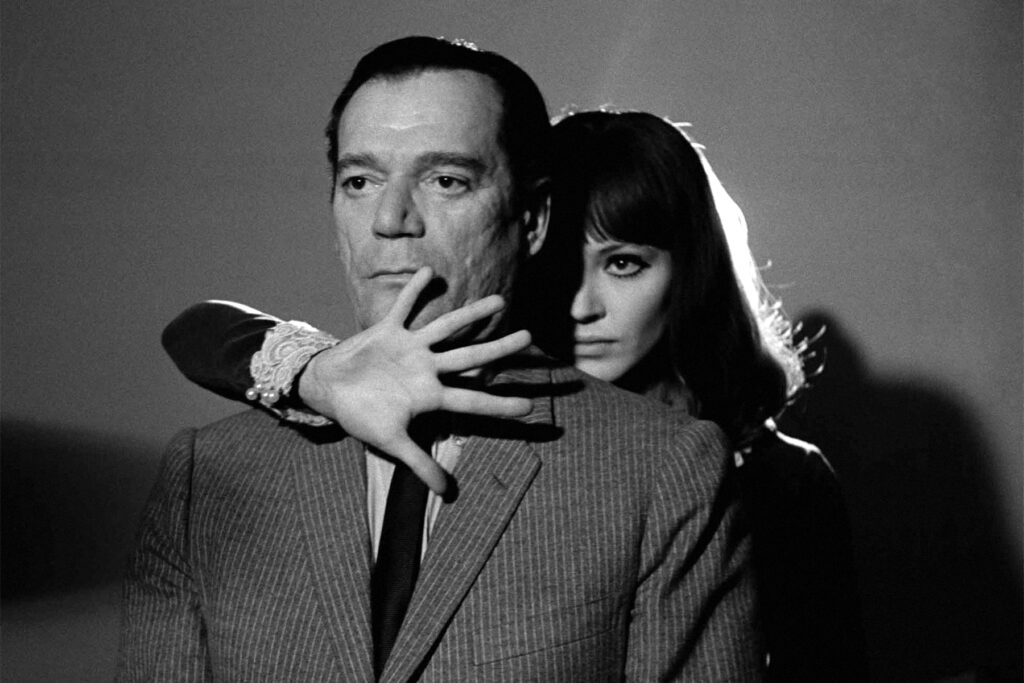 A unique and creative film, this stands out as one of Godard's more conventional works, despite its singular mix of 1940s-influenced film-noir and modern sci-fi narrative. Filmed on location in and around the city, Godard uses the modern, brutalist architecture of 1960s Paris to create another planet which although familiar in some respects, presents a totally state-of-the-art aesthetic which evokes a dystopian vision of a far-off world.
Government agent Lemmy Caution is dispatched on a secret mission to Alphaville, a dystopian metropolis in a distant corner of the galaxy. Caution is hot on the trail of rogue agent Henri Dickson and a scientist named Von Braun, the creator of Alpha 60, a computer that uses mind control to rule over residents of Alphaville. Caution is aided in his quest to destroy the despotic computer ruler by Von Braun's own daughter, Natacha.
So, that's it… Our Top 5 Jean-Luc Godard Movies!
Think we've missed any out or not included your favourite Jean-Luc Godard film? Then let us know in the comments below.
You can read more of our articles here.
Please join us on social media on Facebook, Instagram, Tik Tok and Twitter. We really appreciate all the likes, shares, retweets etc., and we would love to hear from you and continue the wonderful celebration of all things cinema on these platforms.
If you love to watch videos on YouTube, then please subscribe to our channel here. There's lots of fun and informative videos uploaded that we hope you will enjoy!
We have a passion for movies and aim to produce entertaining and informative movie-related content. It certainly is a lot of hard work, but we love films so much that it's worth all the effort. We have to keep the lights on and make sure we have plenty of caffeine to keep all of the articles, videos and social media posts coming, so if you like our work, then please consider supporting us at Buy Me A Coffee here. You can also become a More Movies patron on Patreon here.
To help support us here at More Movies, we do use advertising in a few places, so we appreciate it if you do not use AdBlockers on our site, as this helps keep a few pennies trickling in. We also utilise affiliate links throughout the site, usually to help guide our readers to places to stream, rent or buy the movies we talk about. One of the biggest sources for movies online is Amazon Prime Video, where you can stream over 18,000 films. If you are interested in Prime and haven't signed up yet, you can get a 30-day free trial via this affiliate link, which helps support us too.