Simply put, Swedish filmmaker, writer and producer Ingmar Bergman is one of the most important artists of the 20th Century, particularly in regards to film. His skills as a writer and storyteller were developed at an early age, eventually leading to enrollment at Stockholm university where he studied art and literature. He broke into the film industry as a writer and had great international success with the screenplay for Torment (1944). This led to an opportunity to direct his first film, an so began an peerless career that would span six decades.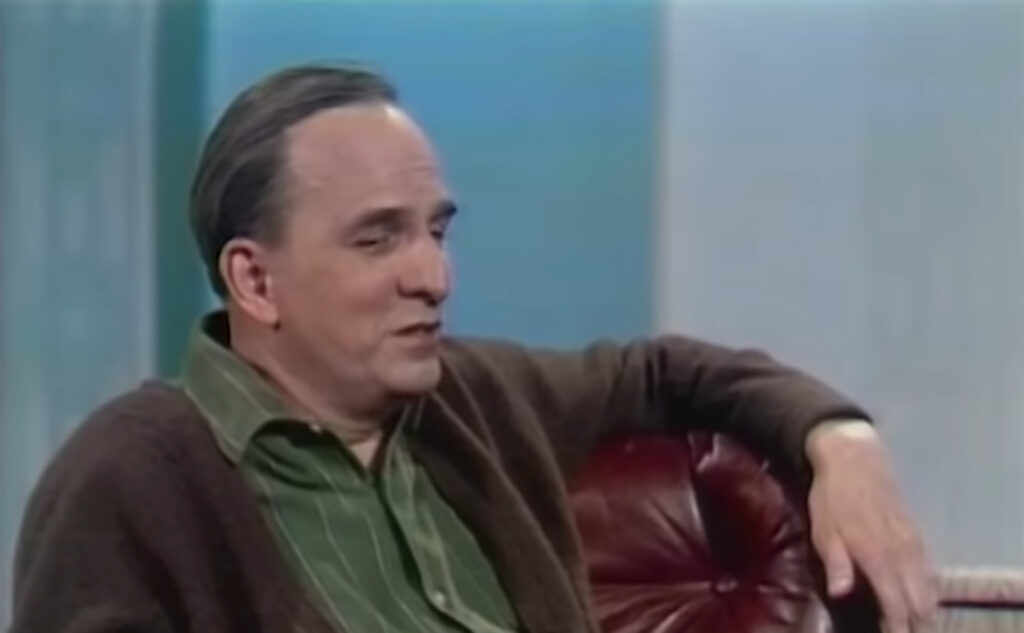 "Film as dream, film as music. No art passes our conscience in the way film does, and goes directly to our feelings, deep down into the dark rooms of our souls."

Ingmar Bergman
Ingmar Bergman directed 49 feature films in his life time, four of which were documentaries. He has over 70 directorial credits and 79 credits as a writer. His influence on the artform is immeasurable and his films are noted for their explorations into the human pysche, existential crisis, philosophical thought, inter-personal relationships and arresting imagery. There are many movies that we could include in a Top 5 for this remarkable filmmaker, but here we shortlist five films that we feel are a great introduction to Ingmar Bergman, for any budding cinema enthusiast.
As always, our selections are listed chronologically…
1. The Seventh Seal (1957)
One of the most iconic and recognisable films ever made, The Seventh Seal (1957) was Ingmar Bergman's first masterpiece. Starring Max Von Sydow as a 14th Century Swedish knight, who challenges Death (played by Bengt Ekerot) to a game of chess in order to try and save his own life, this movie is renowned the world over and has seen many homages and parodies over the years.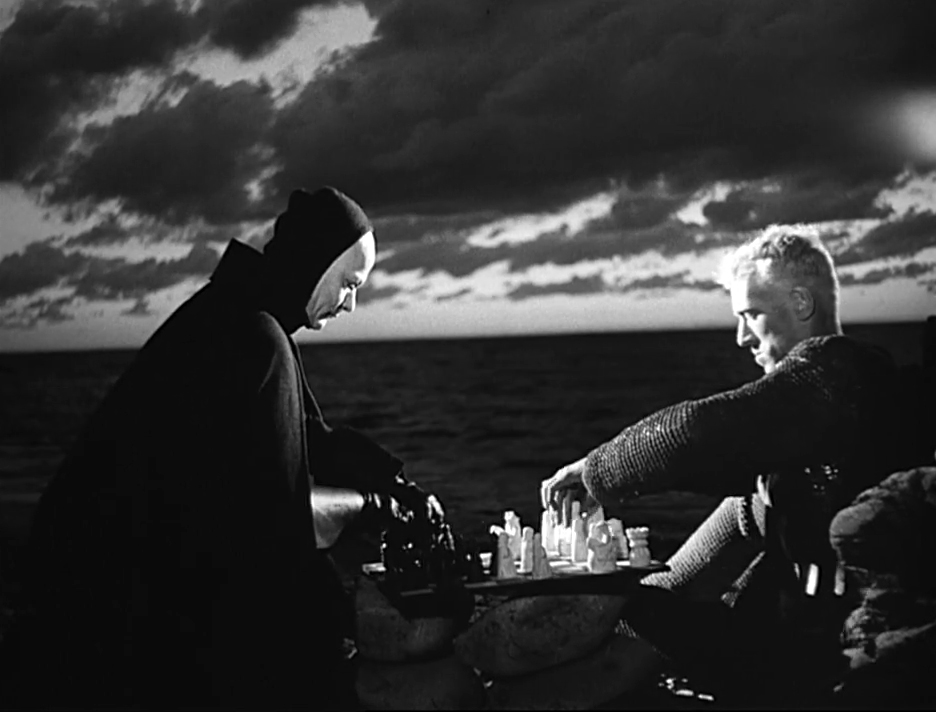 The themes of the film deal with our relationship to the almighty and mortality. Rich, deep and still fresh over half a century since its release, this movie is rightly thought of as one of the greatest of all time.
When disillusioned Swedish knight Antonius Block returns home from the Crusades to find his country in the grips of the Black Death, he challenges Death to a chess match for his life. Tormented by the belief that God does not exist, Block sets off on a journey, meeting up with traveling players Jof and his wife, Mia, becoming determined to evade Death long enough to commit one redemptive act while he still lives.
2. Wild Strawberries (1957)
Incredibly, Ingmar Bergman's second masterpiece was released in the same year. Wild Strawberries (1957) was a very different film from The Seventh Seal in that it is set in contemporary times and remains within the realms of actuality. However, the themes and subject matter within the film are equally weighty and explore human experience and emotion on a very personal and emotional level. The film features veteran Swedish filmmaker Victor Sjöström in his final acting performance.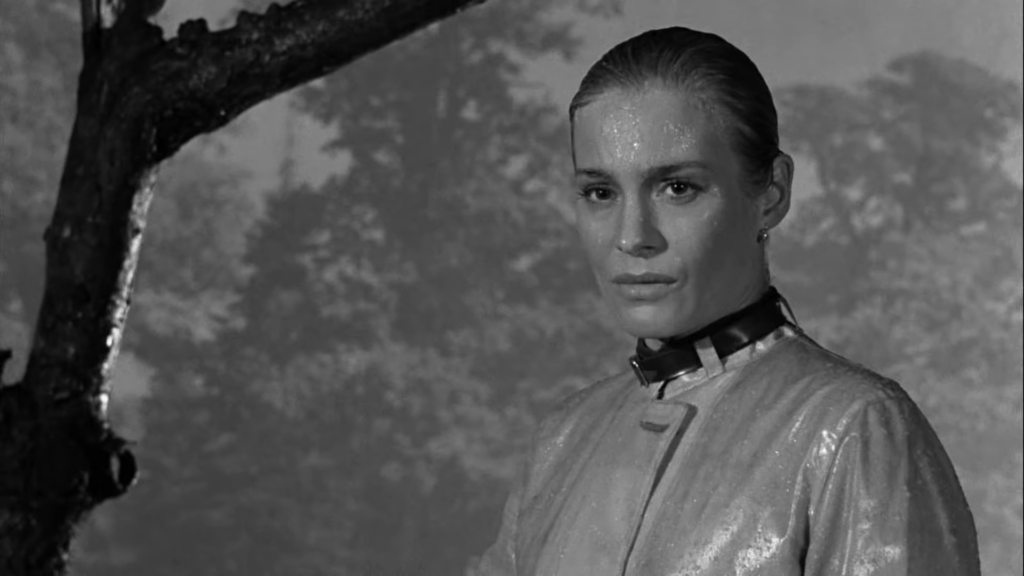 Simply put, one of the most moving and tender movies ever to be projected on the silver screen.
Crotchety retired doctor Isak Borg travels from Stockholm to Lund, Sweden, with his pregnant and unhappy daughter-in-law, Marianne, in order to receive an honorary degree from his alma mater. Along the way, they encounter a series of hitchhikers, each of whom causes the elderly doctor to muse upon the pleasures and failures of his own life. These include the vivacious young Sara, a dead ringer for the doctor's own first love.
3. Through A Glass Darkly (1961)
Through a Glass Darkly (1961) is a powerful and shocking drama film about a family who go on vacation to a secluded island. The daughter, Karin, has just been released from a mental hospital where she has been treated for schizophrenia. Her husband Martin is convinced her condition is incurable, her father David is a novelist who is suffering with writer's block, and her younger brother Minus is struggling to connect with their father on an emotional level and has been battling with suicidal thoughts.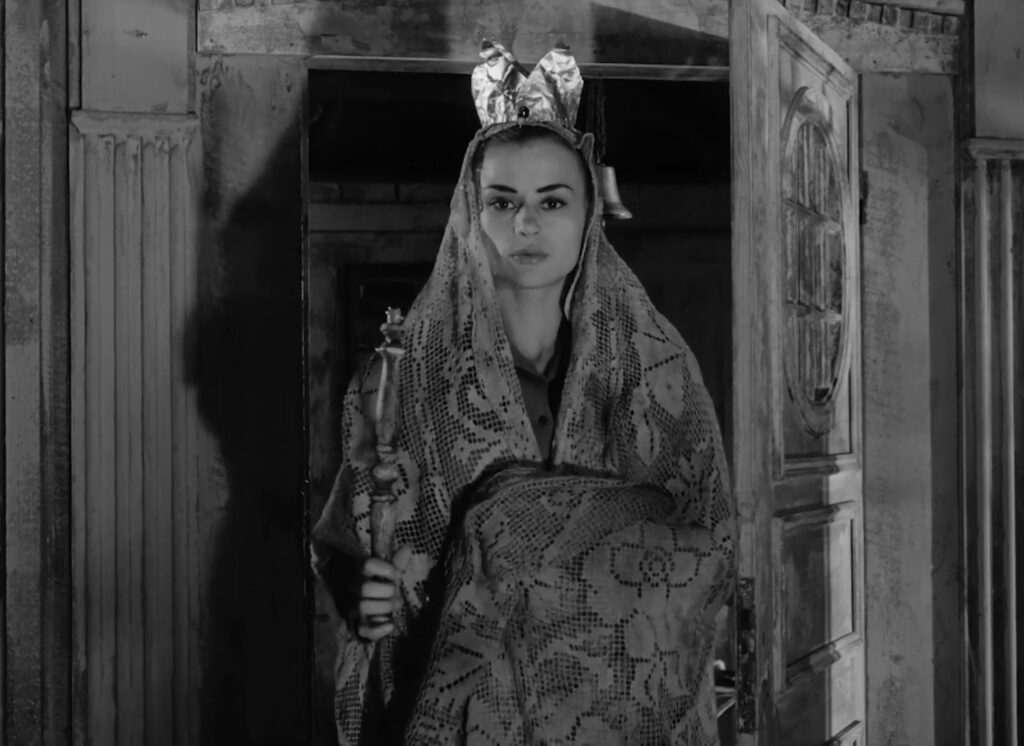 The story takes place over a 24 hour period and the drama is completely disquieting. The family dynamic and inter-relationships are unpacked and explored to great extent. Ingmar Bergman's usual themes of existentialism and the human condition are all included in this incredible work.
Karin hopes to recover from her recent stay at a mental hospital by spending the summer at her family's cottage on a tiny island. Her husband, Martin, cares for her but is frustrated by her physical withdrawal. Her younger bother, Minus, is confused by Karin's vulnerability and his own budding sexuality. Their father, David, cannot overcome his haughty remoteness. Beset by visions, Karin descends further into madness.
4. Hour Of The Wolf (1968)
This is the only horror film in director Ingmar Bergman's legendary body of work, and it is completely terrifying on a psychological level. Hour of the Wolf (1968) stars Max Von Sydow and Liv Ullmann in this intense movie that sees Von Sydow's character suffer an emotional breakdown due to repressed sexual desires and inner torments.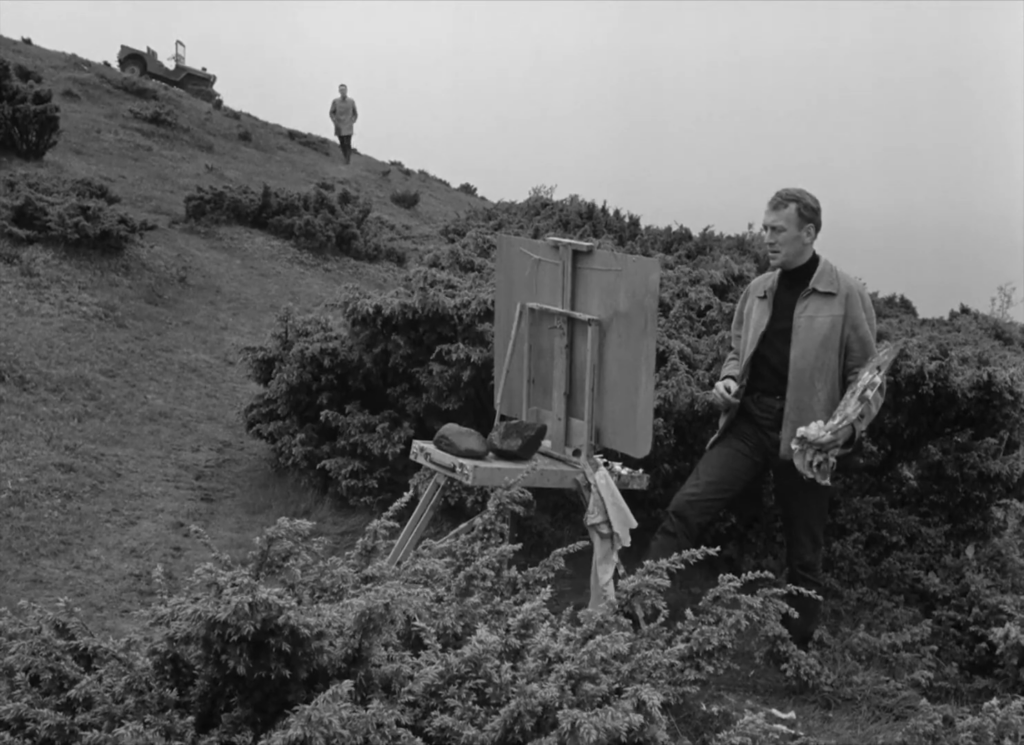 The imagery is incredible with astonishing performances from the two leads. Many people would argue that Persona (1966) should maybe take this spot instead, but I personally think Hour of the Wolf deserves more acclaim and is notable as Bergman's only true horror story.
On a remote island, a troubled artist feels his mind slipping away from him. Troubled by disturbing visions and paranoid delusions, he and his wife begin to suspect that the haunting memories are the machinations of a bizarre, perverted cult that reside on the other side of the island. The leader of this group may hold the key to the artist's delusions.
5. Fanny And Alexander (1982)
Fanny and Alexander (1982) was Ingmar Bergman's last feature film as a director. This period drama revolves around a young family whose mother remarries after the death of their father. Her new husband is an old-fashioned bishop who frowns on their youthful frivolities and attempts to correct their behaviour by quashing the children's imagination and freedoms.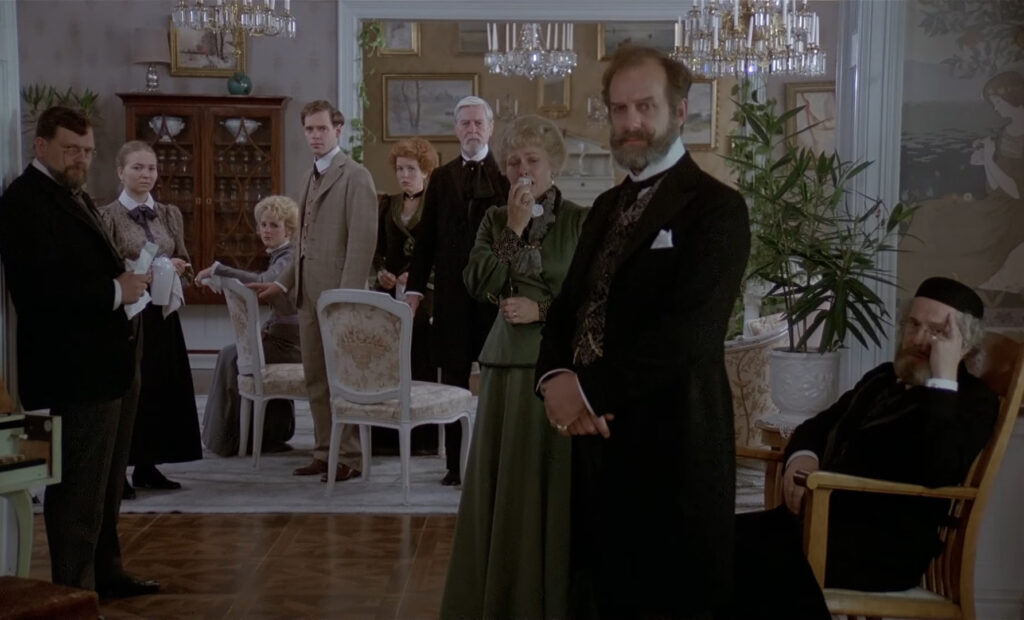 This story was certainly influenced by Bergman's own upbringing, as his father was a stern minister and did not approve of Ingmar's creative pursuits as a young child. A touching and beautiful film, Fanny and Alexander is a beautiful swan song to a remarkable career in film.
As children in the loving Ekdahl family, Fanny and Alexander enjoy a happy life with their parents, who run a theater company. After their father dies unexpectedly, however, the siblings end up in a joyless home when their mother, Emilie, marries a stern bishop. The bleak situation gradually grows worse as the bishop becomes more controlling, but dedicated relatives make a valiant attempt to aid Emilie, Fanny and Alexander.
So, there's our Top 5 Ingmar Bergman Films!
Think we've missed any out or not included your favourite Ingmar Bergman movie? Then let us know in the comments below.
You can read more of our articles here.
Please join us on social media on Facebook, Instagram, Tik Tok and Twitter. We really appreciate all the likes, shares, retweets etc., and we would love to hear from you and continue the wonderful celebration of all things cinema on these platforms.
If you love to watch videos on YouTube, then please subscribe to our channel here. There's lots of fun and informative videos uploaded that we hope you will enjoy!
We have a passion for movies and aim to produce entertaining and informative movie-related content. It certainly is a lot of hard work, but we love films so much that it's worth all the effort. We have to keep the lights on and make sure we have plenty of caffeine to keep all of the articles, videos and social media posts coming, so if you like our work, then please consider supporting us at Buy Me A Coffee here. You can also become a More Movies patron on Patreon here.
To help support us here at More Movies, we do use advertising in a few places, so we appreciate it if you do not use AdBlockers on our site, as this helps keep a few pennies trickling in. We also utilise affiliate links throughout the site, usually to help guide our readers to places to stream, rent or buy the movies we talk about. One of the biggest sources for movies online is Amazon Prime Video, where you can stream over 18,000 films. If you are interested in Prime and haven't signed up yet, you can get a 30-day free trial via this affiliate link, which helps support us too.