Lord Attenborough was truly an enigma. A man of the establishment but also a champion of the underdog. Knighted, Lorded and incredibly well respected by the "upper echelons" of British society, Richard Attenborough was essentially a man of the people. Attenborough always knew which side his bread was buttered on and spent his later career highlighting the themes that were most important to him.
He was an advocate of education that does not judge upon colour, race, creed or religion and made some historical films about the things that meant something to him. He was one of Great Britain's most accomplished performers, having trained at RADA he became one of Britain's finest actors, starring in 79 films. These include such classics as Brighton Rock (1948), I'm Alright Jack (1959) and The Great Escape (1963) as well as modern-era films like Jurassic Park (1993) and Miracle on 34th Street (1994).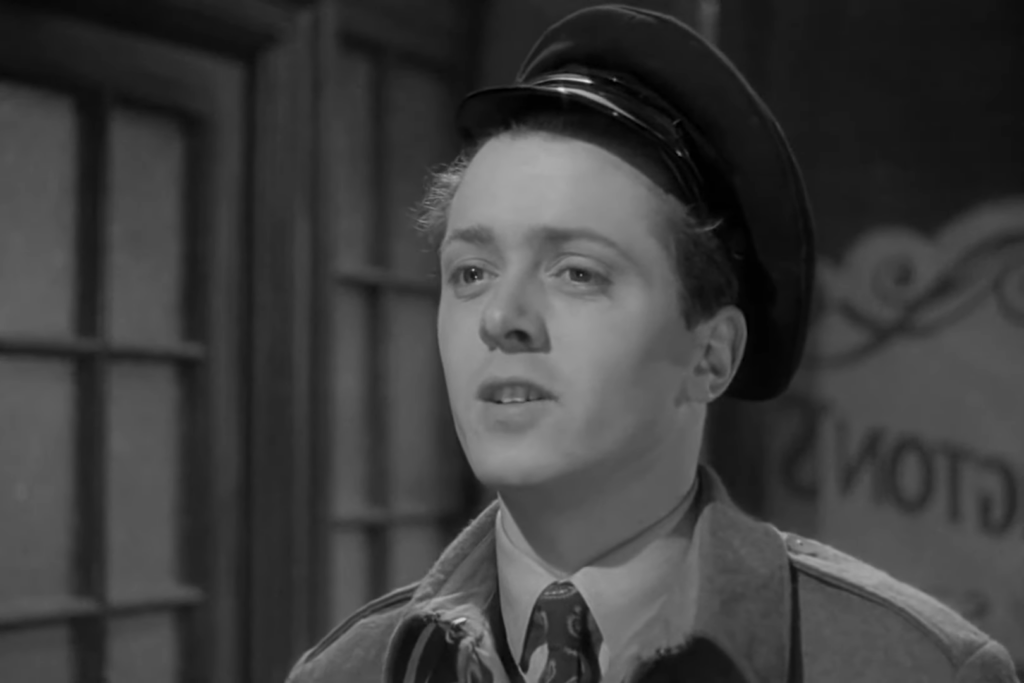 "I believe we need heroes… we need certain people who we can measure our own shortcomings by."

Richard Attenborough
In the late 1960s, Richard Attenborough turned his hand to directing and did not take on any major acting roles for a quarter-century, choosing instead to focus on film-making from behind the camera. In the following years, he produced some of the greatest movies ever made, all of which were a true labour of love and took a great amount of time and resources to realise and create. This is reflected in the comparatively small number of features that he directed, having helmed just 12 movies in a 38-year period. The old adage of quality, not quantity, was never more appropriate when considering his work as a film director.
We enjoy all of his films but have shortlisted five here as an introduction to this amazing artist's catalogue. As always, our picks are listed chronologically…
1. Oh! What A Lovely War (1969)
Richard Attenborough's directorial debut is a screen adaptation of Oh! What A Lovely War!, a stage musical that was itself adapted from a radio play dating back to 1961. A scathing satire that critiques the First World War and most notably criticizes the top brass for their irresponsible and callous mismanagement of the conduct of the conflict, Oh! What A Lovely War (1969) is packed with a stellar ensemble cast, most of whom were colleagues of Attenborough's that he had worked alongside as an actor.
These include Maggie Smith, Dirk Bogarde, John Gielgud, John Mills, Kenneth More, Laurence Olivier, Jack Hawkins, Corin Redgrave, Michael Redgrave, Vanessa Redgrave, Ralph Richardson, Ian Holm and Edward Fox, among others.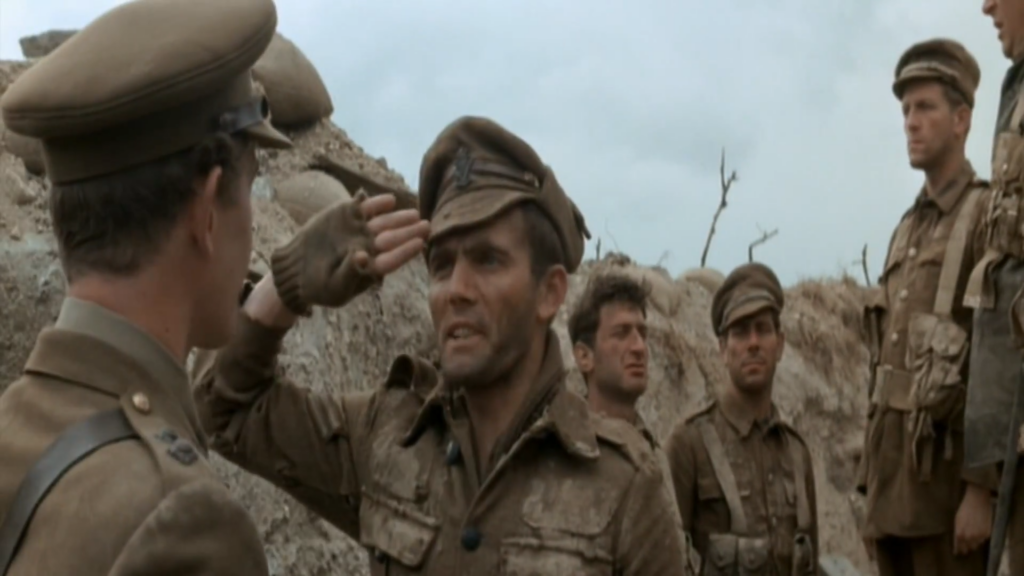 The film encompasses the entirety of the war, from the jingoism of the initial call to arms through to the dubious conclusion in which the allied forces managed to claim victory. The songs within are based on the same ditties that were popular at the time of the conflict, themselves being parodies of earlier popular songs of the period. The message of the film is entirely anti-war, and it successfully points out the hypocrisy and downright frivolity of the world leaders, highlighting that lack of concern for individual life and willingness to sacrifice the troops in order to satisfy their own egos and maniacal designs.
Having served in the Second World War in the R.A.F.'s film unit and partaken in various dangerous missions filming bombing raids from the rear gunner's position, Attenborough knew all too well about the folly of war and how the common soldier was treated as a dispensable commodity by the war-mongering elite.
2. A Bridge Too Far (1977)
In 1977, Richard Attenborough continued to highlight and expose the fatal inadequacies of the Allied chain of command, this time using Operation Market Garden as the basis for a critique. This ill-fated mission took place in 1944 during the Second World War and was the creation of British Field Marshall Bernard Montgomery. The operation intended to drop over 35,000 troops behind enemy lines into the Netherlands with the objective of taking several key strategic positions and ultimately provide a foothold for the allied invasion into Germany.
Due to various oversights and a good helping of arrogant ignorance on behalf of top Generals like Sir Frederick Arthur Montague Browning, the mission turned into a bloodbath, costing the lives of thousands of troops and ultimately resulting in a failed attempt to secure the bridges at Nijmegen and Arnhem.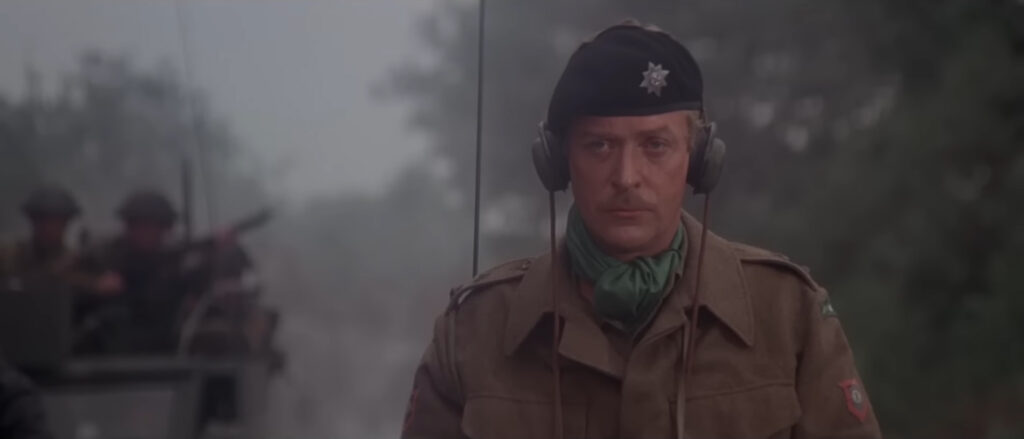 Based on the book of the same name by Cornelius Ryan, A Bridge Too Far (1977) is the second movie to be adapted from one of Ryan's books, the first being The Longest Day (1962). Both films are epic and star-studded with A Bridge Too Far featuring Dirk Bogarde, James Caan, Michael Caine, Sean Connery, Edward Fox, Elliott Gould, Gene Hackman, Anthony Hopkins, Hardy Krüger, Laurence Olivier, Ryan O'Neal, Robert Redford and Maximilian Schell.
Criticised as bloated, unfocussed and too sprawling, this epic war film is, in fact, an incredible achievement in film-making. Some of the scenes have to be witnessed to be believed, in particular the parachute drop section in which thousands of military planes from the era were used to great effect, providing historical accuracy and an incredible cinematic spectacle. Despite its shortcomings, this is, in our opinion, one of the best WWII films ever made and one that is brave enough to highlight the fact that our own military leaders were capable of extreme negligence and incompetence, which ultimately cost the lives of a great number of brave men.
3. Gandhi (1982)
Ranked by the BFI as the 34th greatest British film of the 20th century, Gandhi (1982) is an epic biographical film about one of modern history's most notable figures, Mahatma Gandhi. An Indian intellectual and lawyer by trade, Gandhi was instrumental in leading the revolt against the British Empire and its rule and colonisation of India. The film covers the majority of Gandhi's life from his early radicalisation after being ejected from a whites-only train carriage in South Africa as a young man through to his assassination at the hands of Hindu nationalist in 1948.
The production was jointly Indian and British, and Richard Attenborough was first introduced to the idea of creating a film about the Mahatma in 1962. Due to endless complications and funding issues, it took Attenborough 18 years to finally get the film made. Such was his passion for the project, his tenacity eventually paid off as the film swept the board at the 55th Annual Academy Awards taking home Oscars for Best Picture, Best Actor for Ben Kingsley, who played the titular role and Best Director for Attenborough.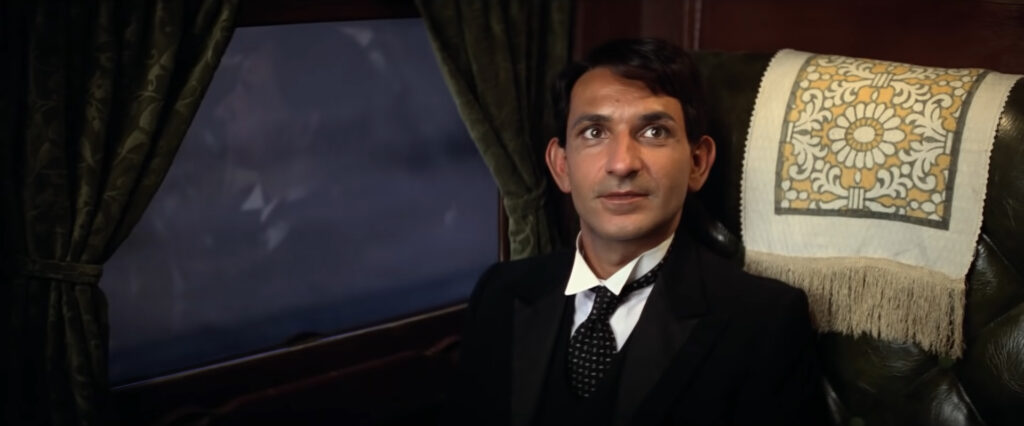 As well as being a cultural landmark in terms of cinema, the film was also a financial success grossing $127 million at the box office from a budget of $22 million. The scope of the film is incredible, utilising thousands of extras and also boasting an impressive ensemble cast that includes Rohini Hattangadi, Candice Bergen, Roshan Seth, Edward Fox, Pradeep Kumar, Saeed Jaffrey, John Gielgud, Trevor Howard, John Mills and Martin Sheen.
Arguably one of the most important and well-accomplished biopics ever made, Gandhi is Attenborough's crowning achievement, and the sweat and toil that was applied to achieve such an incredible picture remains clearly evident nearly 40 years on. This movie should be on all film-lover's watchlists and serves as a fabulous introduction to this important person's life.
4. Chaplin (1992)
Ten years after releasing Gandhi, Richard Attenborough turned his attention to one of his other heroes in the form of the famous British film icon, Charles Chaplin. Starring Robert Downey Jr. in the lead role, Chaplin (1992) is based on the autobiography by Chaplin and the book Chaplin: His Life and Art by film critic David Robinson. The film was adapted for the screen by William Boyd, Bryan Forbes and William Goldman and also stars Marisa Tomei, Dan Aykroyd, Penelope Ann Miller, Kevin Kline and Chaplin's daughter Geraldine Chaplin who plays his mother Hannah.
Chronicling the British star's life via a series of flashbacks, the film covers all of the major events in Chaplin's life, including his modest beginnings on stage in vaudeville productions, his initial forays into film via the Mack Sennet Studio and his rise to super-stardom as one of cinema's first icons, leading to his character of the Little Tramp becoming one of the most recognisable figures the world over.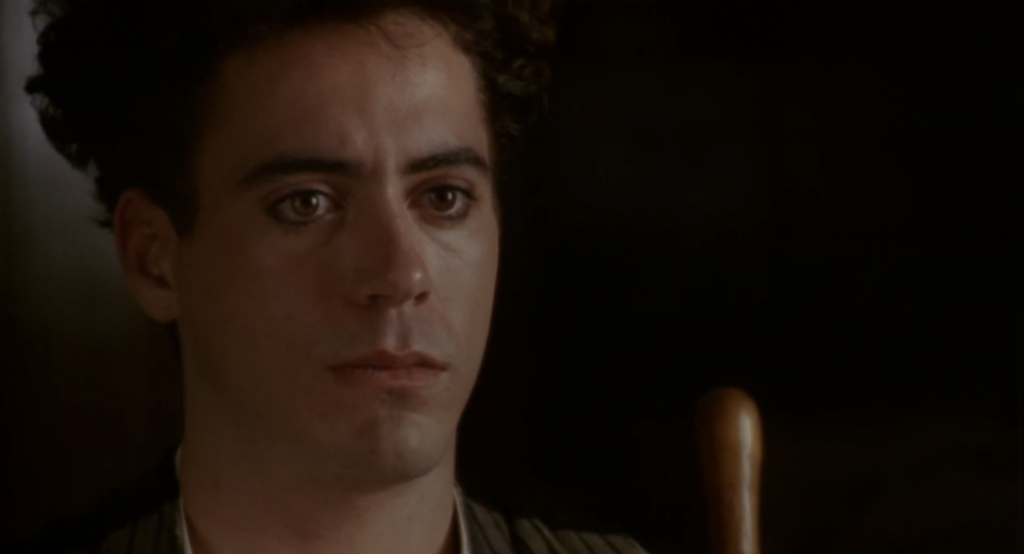 Criticised as being overly stylistic and, in some aspects historically inaccurate, Chaplin still has a lot going for it as a film. Most notably Downey Jr.'s performance as the master filmmaker which was not only a pitch-perfect impersonation but also a measured and thoughtful portrayal that encompasses the essence of this notable figure. Attenborough had been a life-long fan of Charlie Chaplin's work and had met the star before his death in 1977.
This movie attempts to highlight Chaplin's struggle with the McCarthy witch-hunts of the 1950s, which resulted in him leaving the United States, branded as a communist sympathiser and left-wing radical. A must-see for fans of Chaplin, and despite a generally tepid reception, it is still a very enjoyable film with some memorable scenes and performances.
You can read our Top 5 Charlie Chaplin films here.
5. Shadowlands (1993)
Shadowlands (1993) stars Anthony Hopkins and Debra Winger and is a biographical drama film that chronicles the relationship between British author C. S. Lewis and American poet Joy Davidman. The romance between the two is intense and results in Lewis questioning his own Christian beliefs when tragedy strikes and Davidman dies of cancer at the age of 45.
Described by one critic as a "high-class tear-jerker", this film is extremely well-acted and sees Richard Attenborough at the peak of his powers as a director. This was the fifth film of Attenborough's to feature Hopkins and their collaboration as two kindred spirits of cinema is put to great use in this thoughtful and atmospheric movie.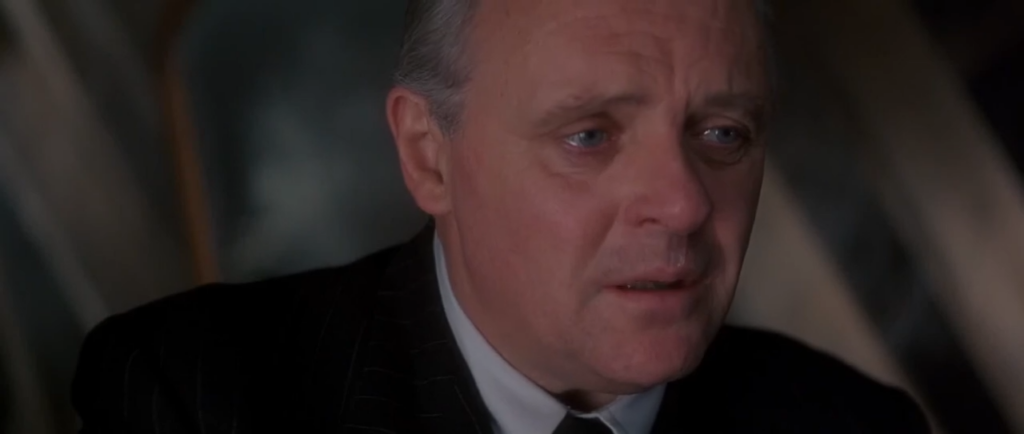 The film garnered a plethora of award nominations, winning a BAFTA for Best British Film. It also fared well at the box office taking $52 million against a budget of $22 million. Hopkins and Winger are well-matched as the two star-crossed lovers, and their unique relationship is thoughtfully portrayed over the course of the film, resulting in an emotional conclusion that is guaranteed to melt the hardest of hearts.
Another example of Attenborough's masterly command of cinematic grammar, his experience as an actor no doubt enabled him to procure excellent performances from everyone he worked with. A testament to British filmmaking, Shadowlands remains an essential drama for anyone with interest in this particular slice of literary history.
So that's our Top 5 Richard Attenborough Films!
Think we've missed any out, or not included your favourite Richard Attenborough movie? Then let us know in the comments below.
You can read more of our reviews here.
Please join in 'the conversation' with us on social media on Facebook, Instagram, Tik Tok and Twitter. We really appreciate all the likes, shares, retweets etc., and we would love to hear from you and continue the wonderful celebration of all things cinema on these platforms.
If you love to watch videos on YouTube, then please subscribe to our channel here. There's lots of fun and informative videos uploaded that we hope you will enjoy!
We have a passion for movies and aim to produce entertaining and informative movie-related content. It certainly is a lot of hard work, but we love films so much that it's worth all the effort. We have to keep the lights on and make sure we have plenty of caffeine to keep all of the articles, videos and social media posts coming, so if you like our work, then please consider supporting us at Buy Me A Coffee here. You can also become a More Movies patron on Patreon here.
To help support us here at More Movies, we do use advertising in a few places, so we appreciate it if you do not use AdBlockers on our site, as this helps keep a few pennies trickling in. We also utilise affiliate links throughout the site, usually to help guide our readers to places to stream, rent or buy the movies we talk about. One of the biggest sources for movies online is Amazon Prime Video, where you can stream over 18,000 films. If you are interested in Prime and haven't signed up yet, you can get a 30-day free trial via this affiliate link, which helps support us too.