There's some really good films being added to Netflix this month! So if you haven't seen any of these movies, or are looking for something good to watch, here are 7 Must-See Films that have been added in October 2020 that we highly recommend…
1. Cape Fear (1991)
A remake of the 1962 thriller directed by none other than Martin Scorsese, Cape Fear (1991) brings together Robert DeNiro, Nick Nolte, Juliet Lewis and Jessica Lange in this tale of a convicted criminal who is let out on a technicality and seeks revenge upon his former attorney. Not for the faint hearted and definitely not to be missed!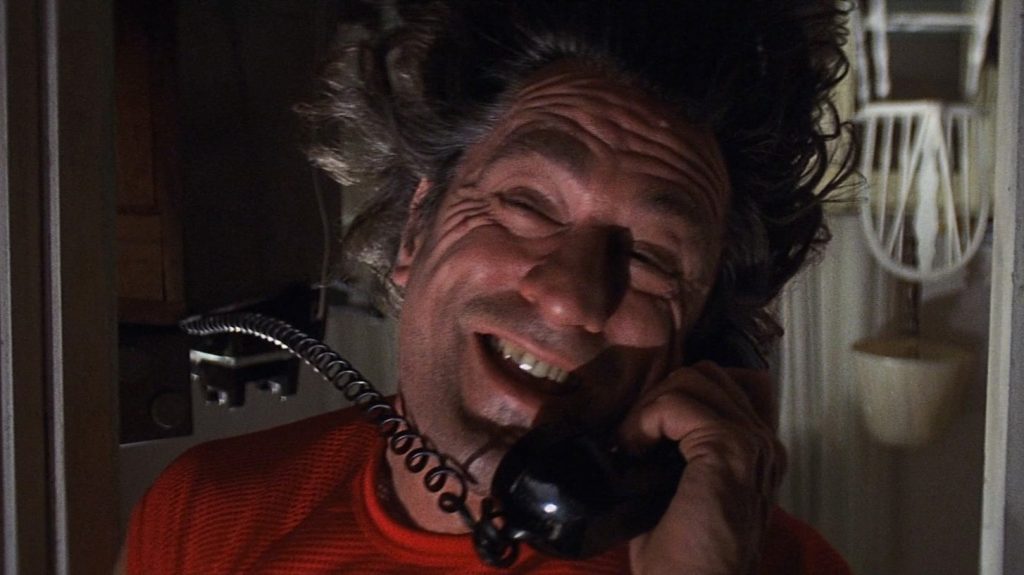 Sam Bowden is a small-town corporate attorney. Max Cady is a tattooed, cigar-smoking, bible-quoting, psychotic rapist. What do they have in common? Fourteen years ago, Sam was a public defender assigned to Max Cady's rape trial, and he made a serious error: he hid a document from his illiterate client that could have gotten him acquitted. Now, the cagey, bibliophile Cady has been released, and he intends to teach Sam Bowden and his family a thing or two about loss.
2. War Games (1983)
WarGames is an 80s classic, loved by all teenagers of the time. Predicated on the real-life anxiety of the cold war and the very basic understanding of computers at the time, this delightfully tense techno-thriller stars the young Matthew Broderick. He has to prevent a nuclear armageddon after unwittingly hacking into the defence department's computers. Bonkers, but brilliant.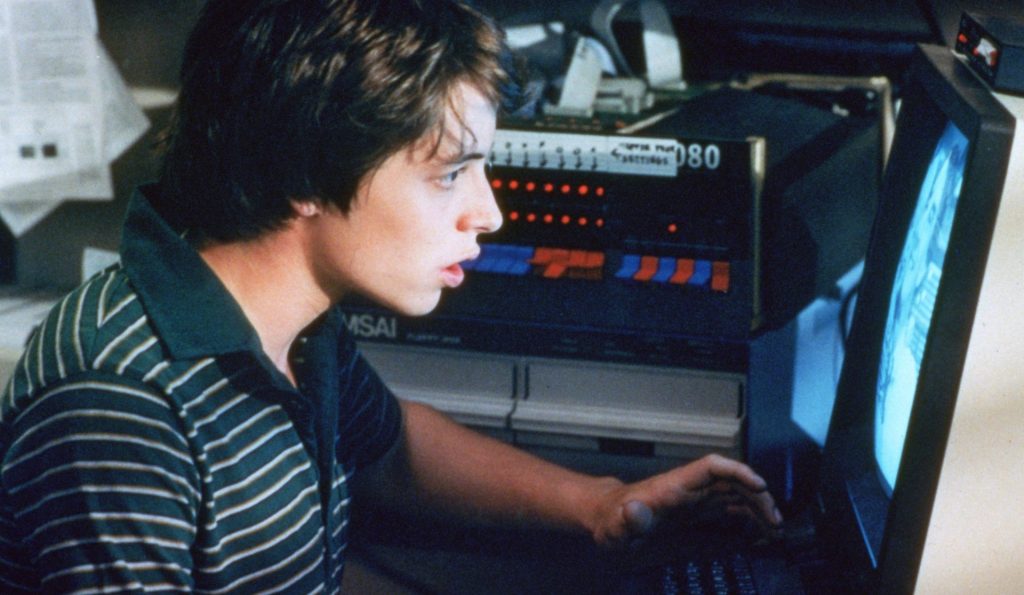 High School student David Lightman has a talent for hacking. But while trying to hack into a computer system to play unreleased video games, he unwittingly taps into the Defense Department's war computer and initiates a confrontation of global proportions! Together with his girlfriend and a wizardly computer genius, David must race against time to outwit his opponent and prevent a nuclear Armageddon.
3. Basic Instinct (1992)
A Hitchcockian style thriller, this early 90's drama is brutal and controversial, and that is one of the main reasons for its must-watch appeal. Despite the inconsistent plot, Sharon Stone's performance, and it's tremendous cast including Michael Douglas and Denis Arndt, makes Basic Instinct tremendously gripping and well worth a watch. Just make sure the kids are in bed.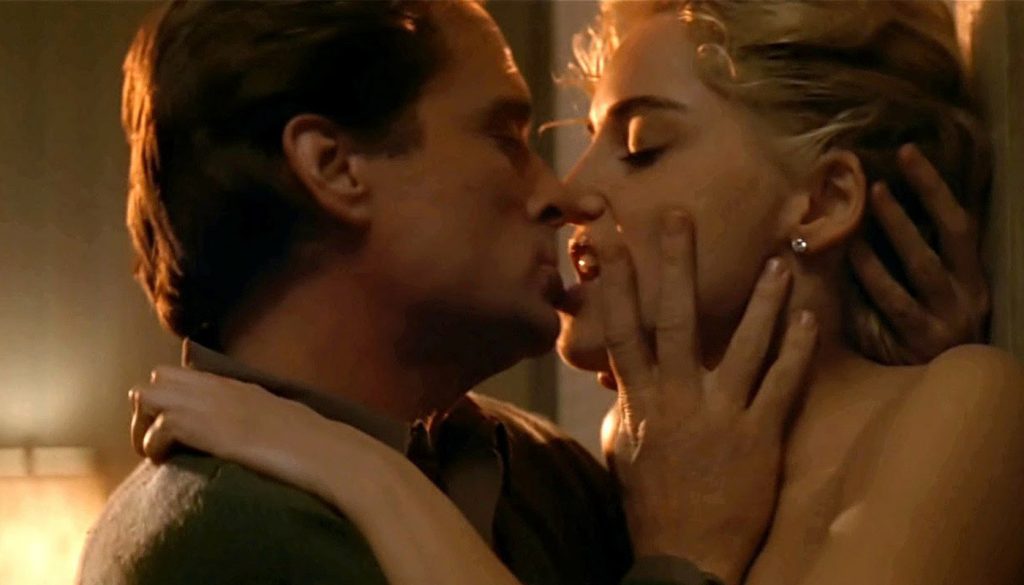 A police detective is in charge of the investigation of a brutal murder, in which a beautiful and seductive woman could be involved.
4. Gran Torino (2008)
Gran Torino is directed by and starring Clint Eastwood, who is at his best and most curmudgeonly in this story about an old veteran who sees his neighbourhood become ravaged by gang violence. He decides to take a stand and makes friends with the new Hmong neighbours Thao and Sue. As always, there's lots of laughs and heart-felt moments thrown in amongst the shocking violence and inevitable pathos. One of Eastwood's best of recent times.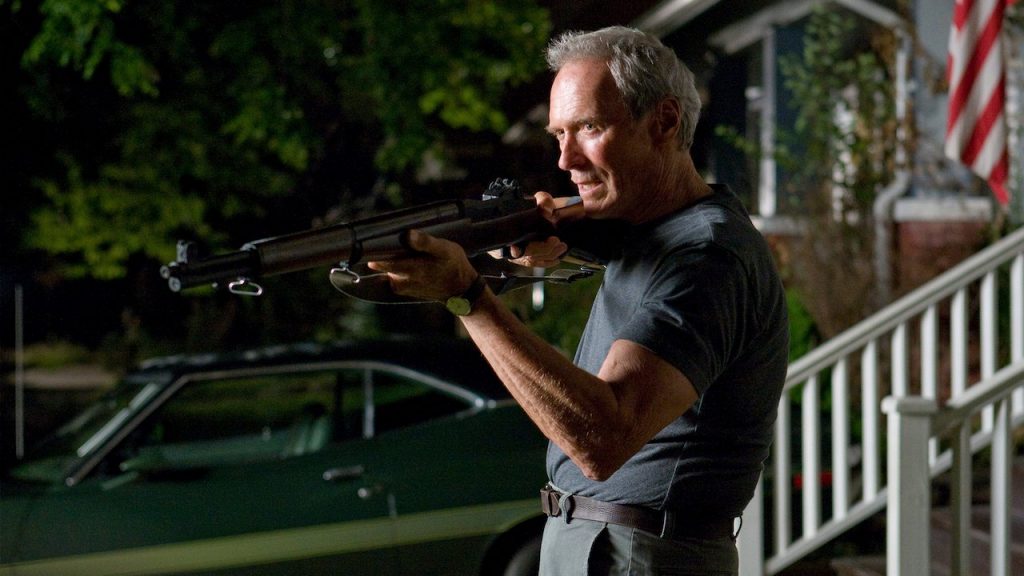 Widower Walt Kowalski is a grumpy, prejudiced, tough-minded, unhappy, old, Korean War veteran who can't get along with either his kids or his neighbours. His prize possession is a 1972 Gran Torino he keeps in mint condition. When his neighbour, Thao—a young Hmong teenager under pressure from his gang member cousin—tries to steal his Gran Torino, Walt sets out to reform the youth and takes steps to protect Thao and his family from the gangs that infest their neighborhood.
5. The Longest Yard (1974)
The Longest Yard (1974) stars Burt Reynolds as a former football star who is sent to prison for drink driving and assaulting a police officer. On the inside, a sadistic warden forces him to form a team to play against the guards. The resulting match is hilarious and takes sports violence to a whole new level. Remade in the U.S. and starring Adam Sandler in 2005 and in the U.K. as The Mean Machine in 2001 (the alternative title for the original film in the U.K. in '74 was The Mean Machine) starring Vinnie Jones, but the original still holds up as a very entertaining film of it's era.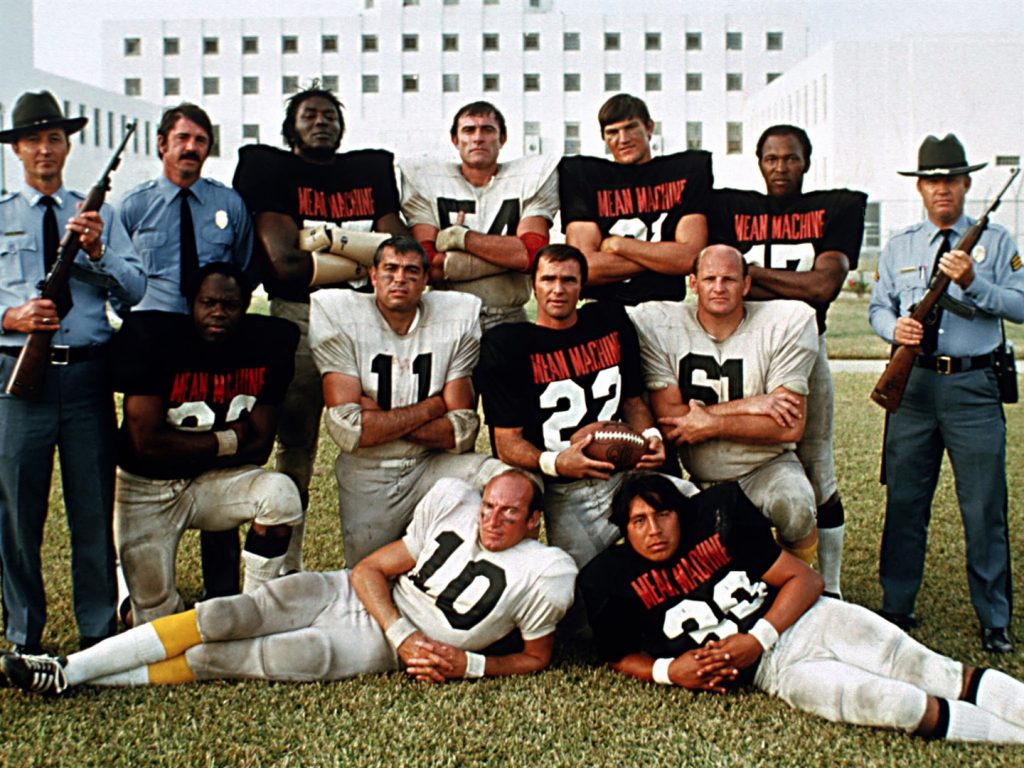 In this rough-and-tumble yarn, actually filmed on-location at the Georgia State Prision, the cons are the heroes and the guards are the heavies. Eddie Albert is the sadistic warden who'll gladly make any sacrifice to push his guards' semi-pro football team to a national championship.
6. Fargo (1996)
Recently reimagined as a TV series on FX a few years ago, the original Coen Brothers classic is a must-watch. Just as violent, quirky, and darkly funny, Fargo is a fantastic original crime story. With tremendous performances from Frances McDormand, William H. Macy and Steve Buscemi, this tremendously crafted film should be on everybody's list!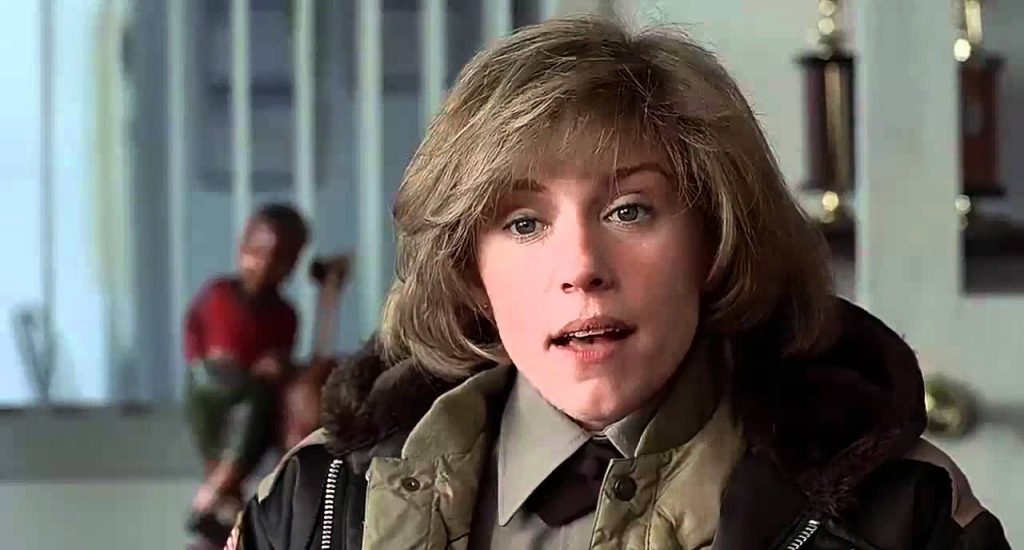 Jerry, a small-town Minnesota car salesman is bursting at the seams with debt… but he's got a plan. He's going to hire two thugs to kidnap his wife in a scheme to collect a hefty ransom from his wealthy father-in-law. It's going to be a snap and nobody's going to get hurt… until people start dying. Enter Police Chief Marge, a coffee-drinking, parka-wearing – and extremely pregnant – investigator who'll stop at nothing to get her man. And if you think her small-time investigative skills will give the crooks a run for their ransom… you betcha!
7. Her (2013)
A more recent addition, Her is a sweet and soulful movie that explores the state of modern human relationships. Spike Jonze's award-winning script allows tremendous room for Joaquin Phoenix to demonstrate his immense range and ability, as he develops a relationship with a virtual assistant, skillfully played by Scarlett Johansson. An interesting and very modern tale.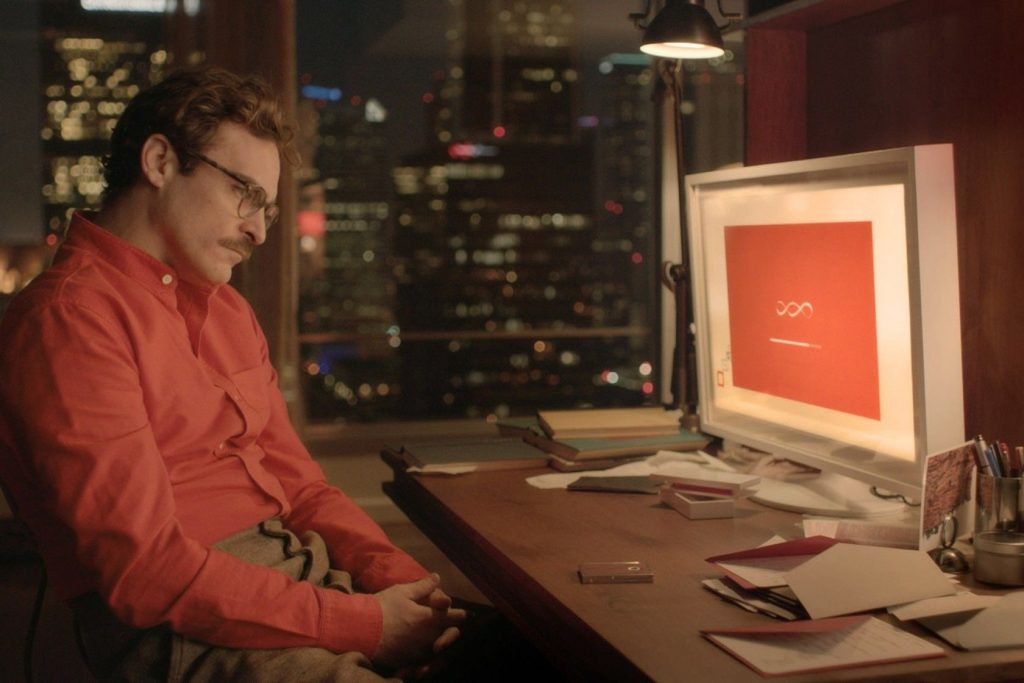 In the not so distant future, Theodore, a lonely writer purchases a newly developed operating system designed to meet the user's every needs. To Theodore's surprise, a romantic relationship develops between him and his operating system. This unconventional love story blends science fiction and romance in a sweet tale that explores the nature of love and the ways that technology isolates and connects us all.
Read more of our articles here. Come and say hello on Facebook and Twitter.
If you enjoy our content, please consider supporting us here.