Weird Science (1985) is a classic John Hughes comedy that fits right into the zeitgeist of the coming of age teen films of 1980s Hollywood. Starring the then irrepressible Anthony Michael Hall as Gary and Ilan Mitchell-Smith as Wyatt, these teen friends decide to design their ideal woman on a computer. During a freak electrical storm that attacks the house, the woman comes to life in the guise of Lisa, played superbly by the gorgeous Kelly LeBrock.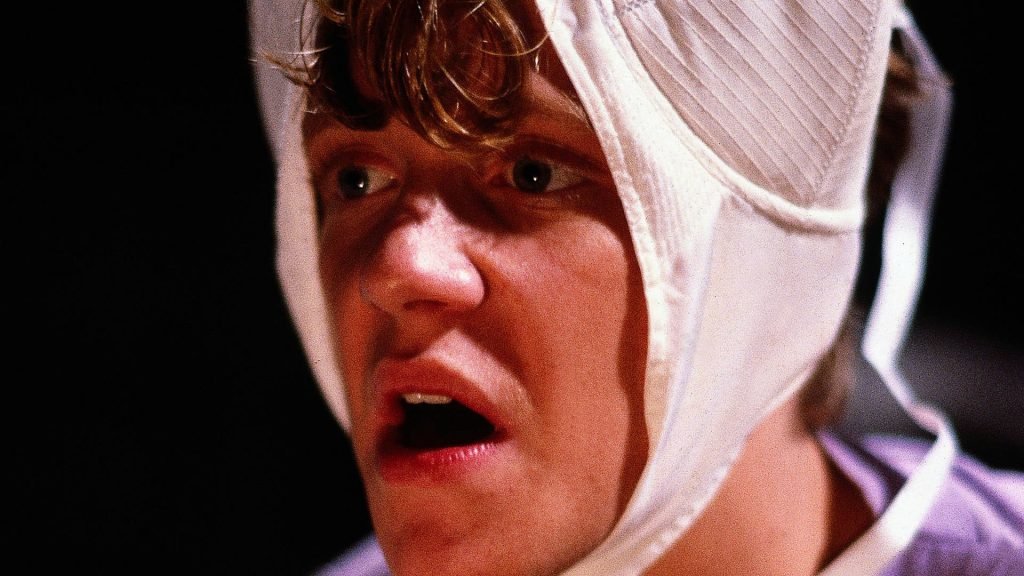 The film then follows the teens' adventures as Lisa helps to improve their lives, and eventually gives them the confidence to turn from boys into men. She outfits them in cool clothes, surprises them with fast cars and teaches them to stand up against the bullies – in particular, Max and Ian, played here by Robert Rusler and a very young fresh-faced Robert Downey Jr.
Writer – Director John Hughes
John Hughes was a magnificent filmmaker with an enviable career – directing classics such as Sixteen Candles (1984), The Breakfast Club (1985), Ferris Bueller's Day Off (1986), Planes, Trains and Automobiles (1987) and Uncle Buck (1989) as well as writing credits on National Lampoon films, Pretty in Pink (1986), Home Alone (1990) and Miracle on 34th Street (1994) to name a few. With that resume you know you're in good hands.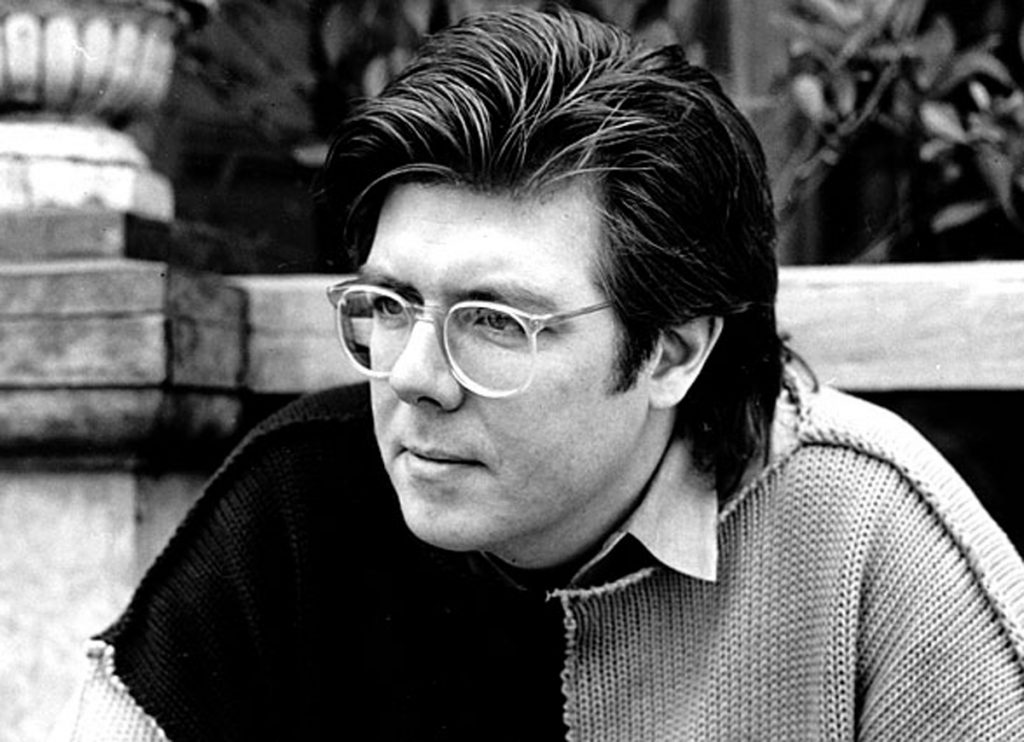 Criticism of Weird Science
At the time, and during the many years since, the film has received criticism for being vulgar and silly, sailing through the typical coming of age tropes without really exploring any serious topics. The ragged script was described by one reviewer as feeling like "a teenage boy wrote it". And I could sympathise with that analysis, the reason I probably loved it as a kid was its childishness. But I think it still stands up all these years later and has a bit more going for it than people give it credit for.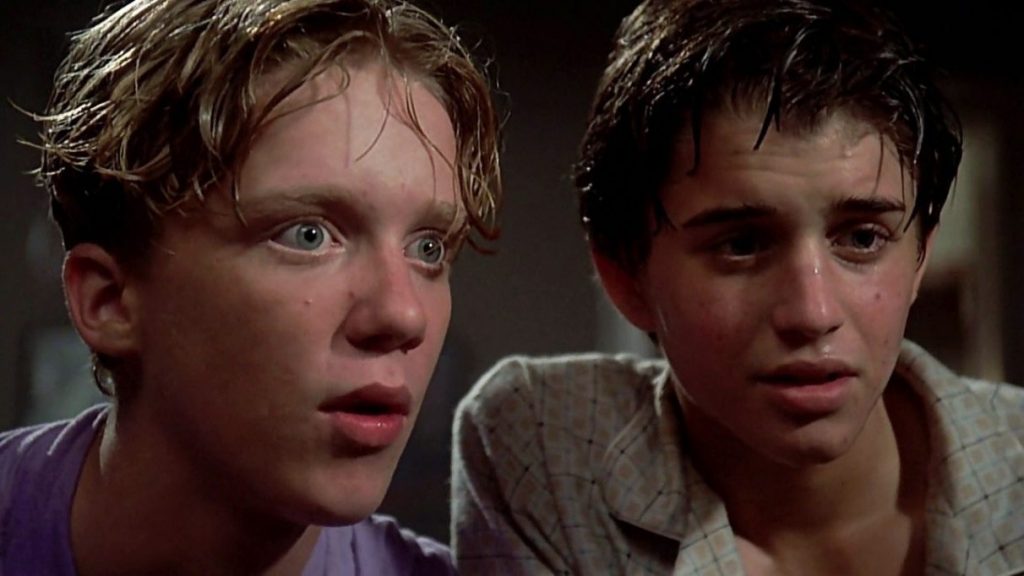 It's a tale of outcasts, a common trope of 80s movies like The Breakfast Club (1985), but in this case, the characters don't ever really become cool, in the end they are still dweebs. It just teaches the power of confidence, the reality of standing up for yourself against those who will push you down – be that bullies, parents or even society. And yes, the way it traverses this is silly, but through that comes great humour.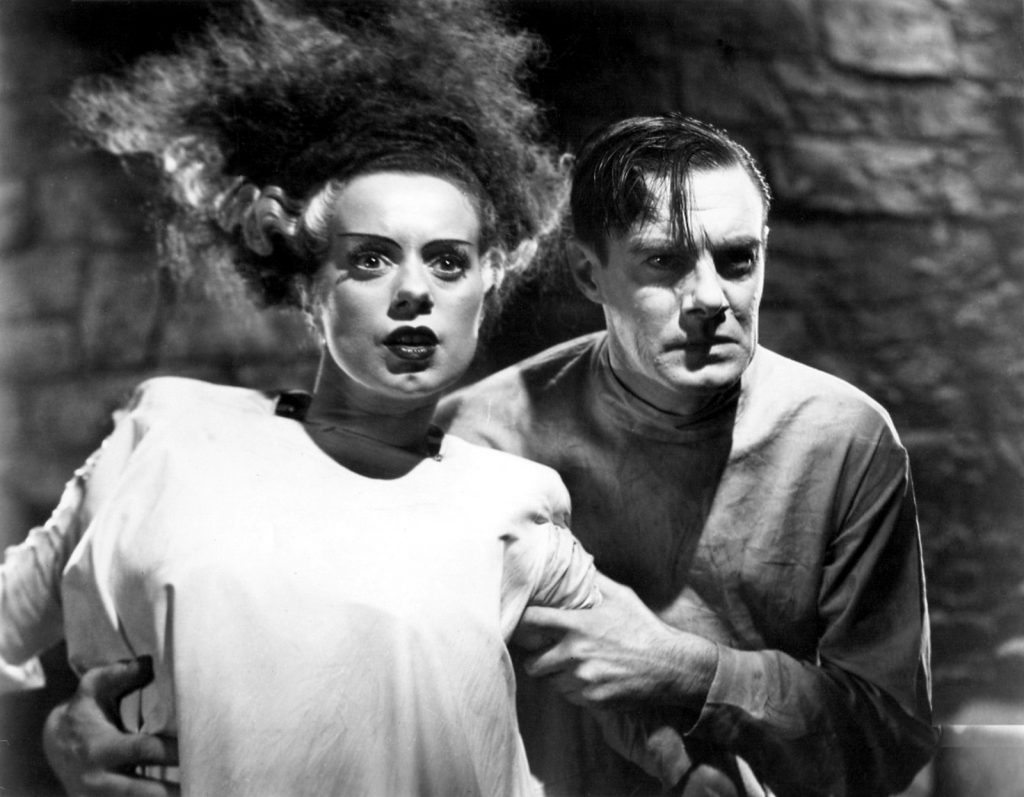 Perhaps the craziest aspect of the film is the concept of a computer creating a woman. Obviously a ludicrous assertion of what technology is capable of, but this was the 80s, many films predicted wildly silly things. This was of course a nod to the Bride of Frankenstein (1935) which is featured playing in the background of the scene.
You only have to check out films such as Tron (1982), The Last Starfighter (1984) or WarGames (1983) for further evidence of this trend.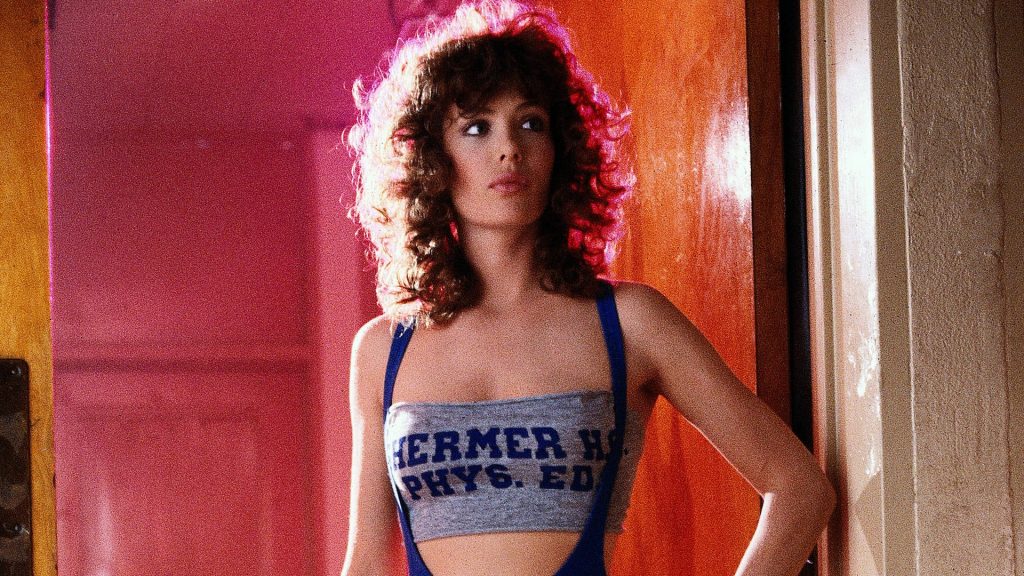 Summary
Although Weird Science (1985) doesn't dig as deep as Ferris Bueller's Day Off (1986) with its existential musings or tackle themes of social identity like The Breakfast Club, it still has meaning and resonance, particularly with younger viewers. It explores the angst and naivety of adolescence, delivering a tale of growth and compassion. The early scenes of horny young boys looking for the sexiest woman of their dreams give way to the search for genuine relationships and finding what they wanted under their noses all along – perhaps something we can all relate to.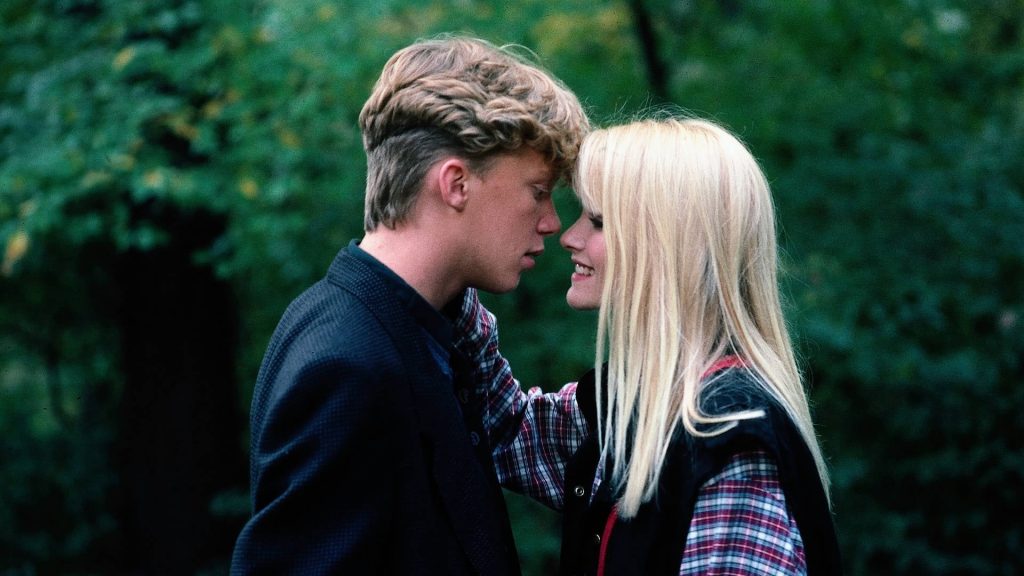 The performances of Ilan Mitchell-Smith and notably Anthony Michael Hall, who at this time was an elite tier bankable star as part of the press coined "Brat Pack", were magnificent, bringing a naive subtlety that you can believe in – characters you care about. Something that is often missing from modern films.
There is a carefree amount of fun to Weird Science. Sure, it won't win plaudits. John Hughes did far superior films with Ferris Bueller's Day Off and The Breakfast Club. But I probably enjoy this more than Sixteen Candles and other similar films of the era. I don't think a movie like this would be made today – even the 90s spin-off TV series made only a decade later didn't fare very well.
Weird Science is a film I keep returning to though, because it is nostalgic fun and the silliness of a movie like this, is perhaps its saving grace. That, and the banging theme tune from Oingo Boingo. It may be crass at times. It may be dated with its references and technological portrayals, but the jokes are still funny and there's a lot to love about this wacky story.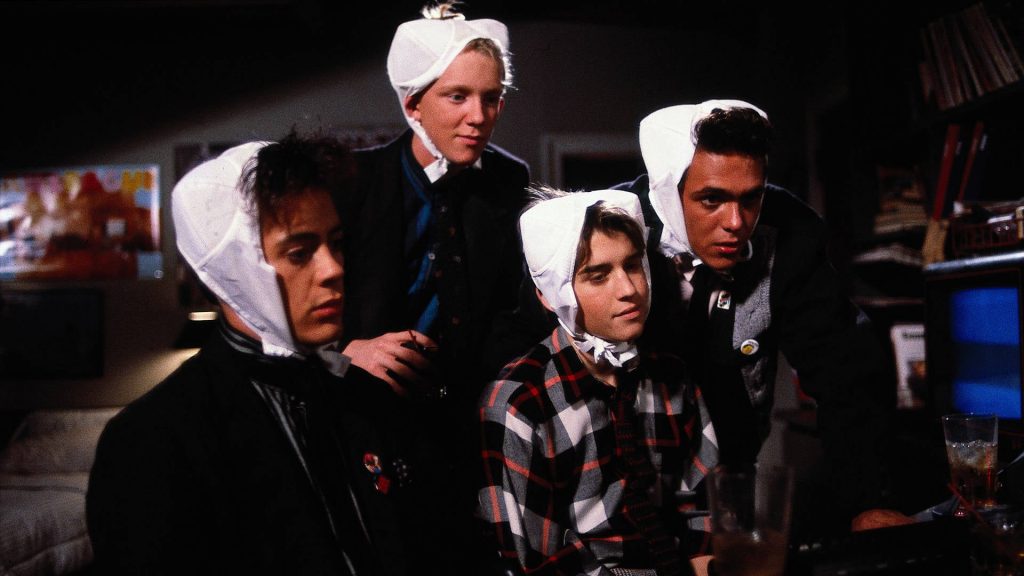 That's it for this review of Weird Science.
What do you think of Weird Science? Do you remember it fondly, or is it not your cup of tea? Let us know in the comments.
Till next time… stay weird!
You can read more of our reviews here.
Please join us on social media on Facebook, Instagram, Tik Tok and Twitter. We really appreciate all the likes, shares, retweets etc., and we would love to hear from you and continue the wonderful celebration of all things cinema on these platforms.
If you love to watch videos on YouTube, then please subscribe to our channel here. There's lots of fun and informative videos uploaded that we hope you will enjoy!
We have a passion for movies and aim to produce entertaining and informative movie-related content. It certainly is a lot of hard work, but we love films so much that it's worth all the effort. We have to keep the lights on and make sure we have plenty of caffeine to keep all of the articles, videos and social media posts coming, so if you like our work, then please consider supporting us at Buy Me A Coffee here. You can also become a More Movies patron on Patreon here.
To help support us here at More Movies, we do use advertising in a few places, so we appreciate it if you do not use AdBlockers on our site, as this helps keep a few pennies trickling in. We also utilise affiliate links throughout the site, usually to help guide our readers to places to stream, rent or buy the movies we talk about. One of the biggest sources for movies online is Amazon Prime Video, where you can stream over 18,000 films. If you are interested in Prime and haven't signed up yet, you can get a 30-day free trial via this affiliate link, which helps support us too.