We love to celebrate the history of cinema here at More Movies and enjoy delving in to the rich history of film. Each week, we like to highlight some of the most interesting moments in the history of cinema, including milestone releases, births and deaths of the industry's most notable characters, along with other notable events. This week we cover the period between 5th -11th of October.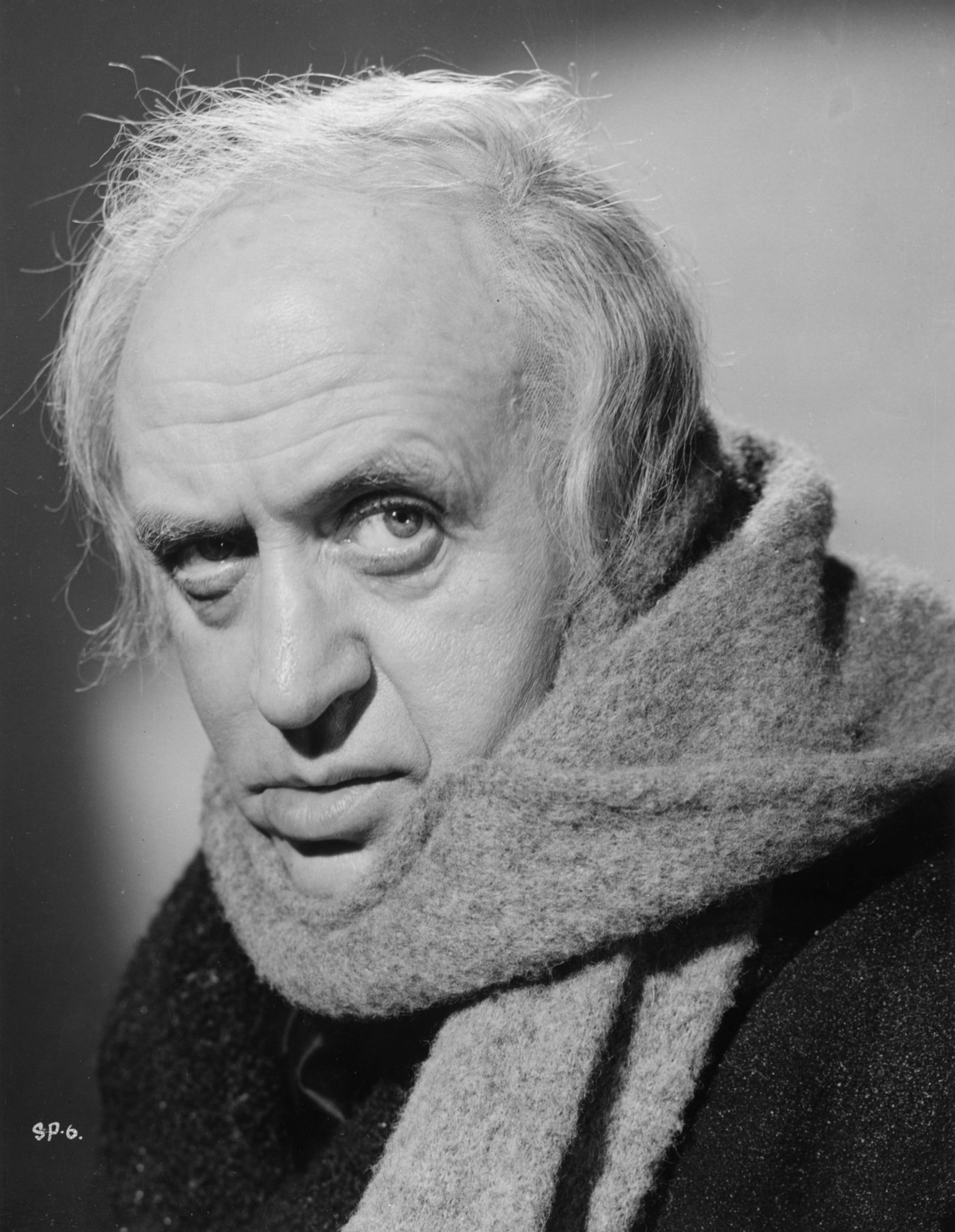 Alastair Sim Born
Sim was born in Edinburgh, Scotland. He starred as Scrooge in the 1951 adaptation of A Christmas Carol and was a leading star of British film throughout the 1940's and 50's.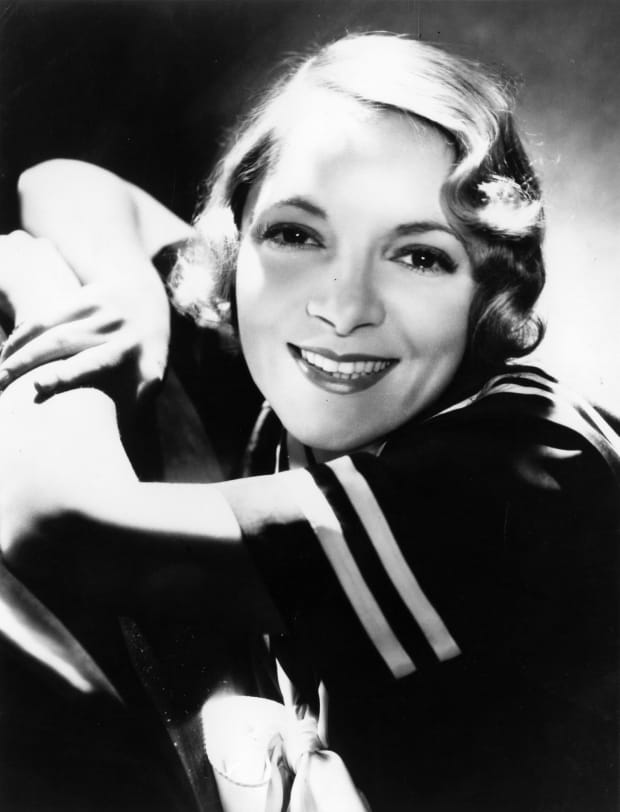 Helen Hayes Born
Known as the 'First Lady of American Theatre', actress Hayes started young in films at just 10 years of age. She kept on working for eight decades until her final performance in 1987.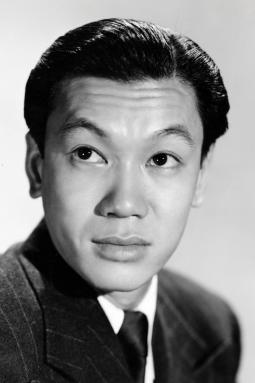 Benson Fong Born
Fong was born in Sacremento, CA and became a respected character actor in the 40's and 50's, starring in The Keys to the Kingdom and His Majesty O'Keefe.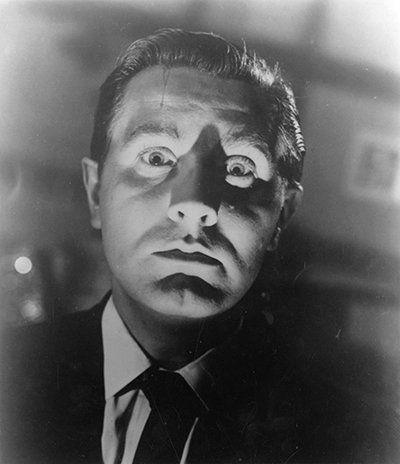 Ed Wood Born
Born in Poughkeepsie, NY, Wood directed several low-budget science fiction, crime and horror films, notably Glen or Glenda, Jail Bait and Bride of the Monster. He would later be the subject of a Tim Burton film where he was portrayed by Johnny Depp.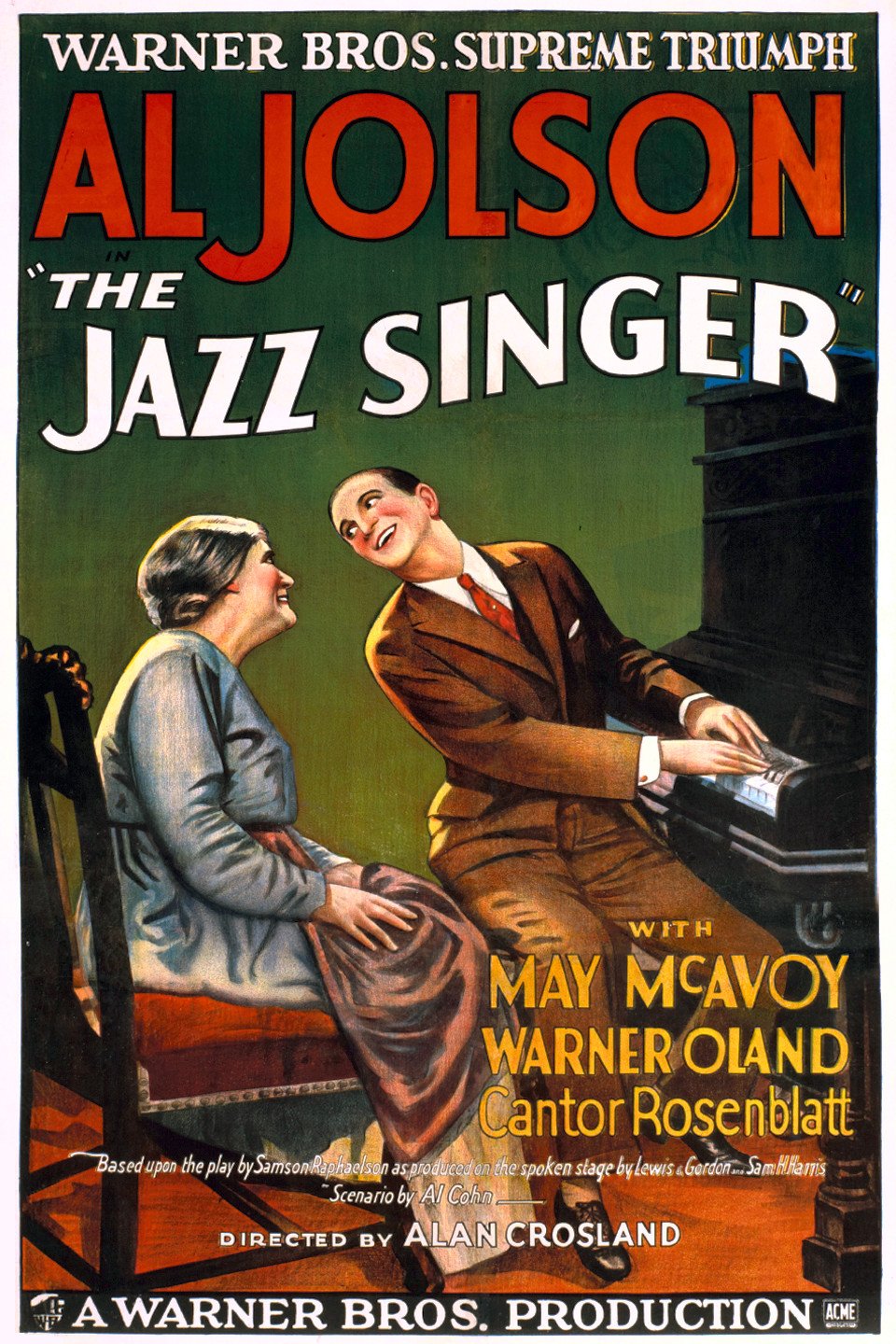 The Jazz Singer Released
Starring Al Jolson, this musical drama was notable as being the first film released with a soundtrack, hailing a new era in cinema.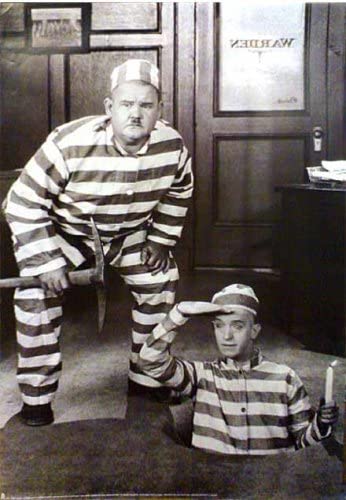 Laurel & Hardy Team Up
On this day the film The Second Hundred Years is released. This marks the first time Stan and Ollie appear together in a film as a team.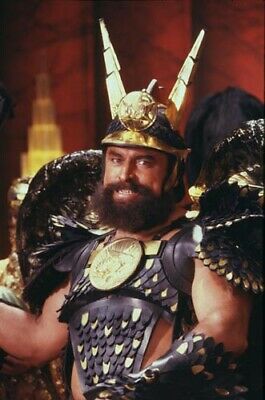 Brian Blessed Born
British actor Blessed was born on this day in Mexborough, Yorkshire. His bombastic performances are legendary, most notably his portrayal of Vultan in the 1980 sci-fi cult classic Flash Gordon.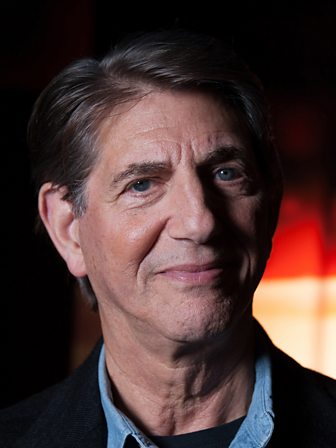 Peter Coyote Born
Born Robert Peter Cohon in New York City, Coyote became a respected character actor appearing in films such as E.T. and Erin Brockovich. His voice talents have also narrated many of the Ken Burns documentaries including The West and Vietnam.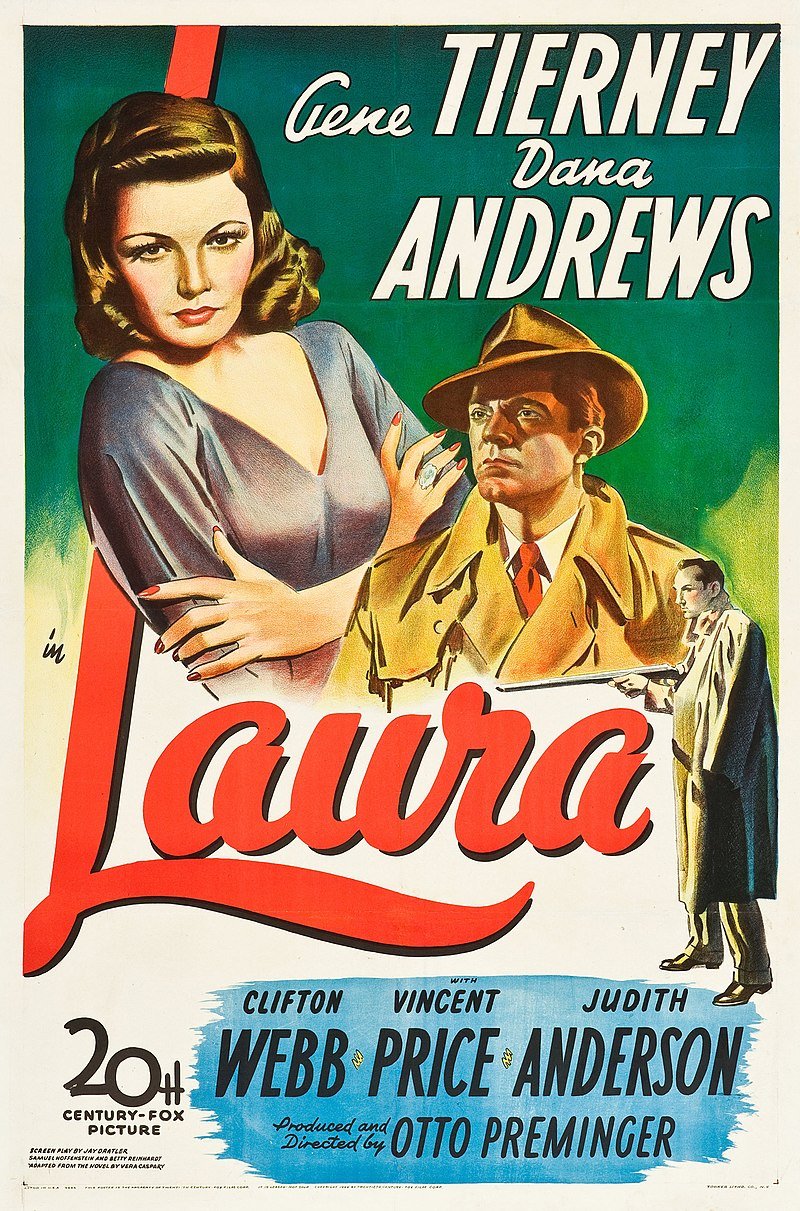 Laura Released
Starring Gene Tierney and Dana Andrews, Laura is a film noir directed by Otto Preminger.It is now considered a classic of the genre and is listed as one of the best mystery films ever produced in Hollywood.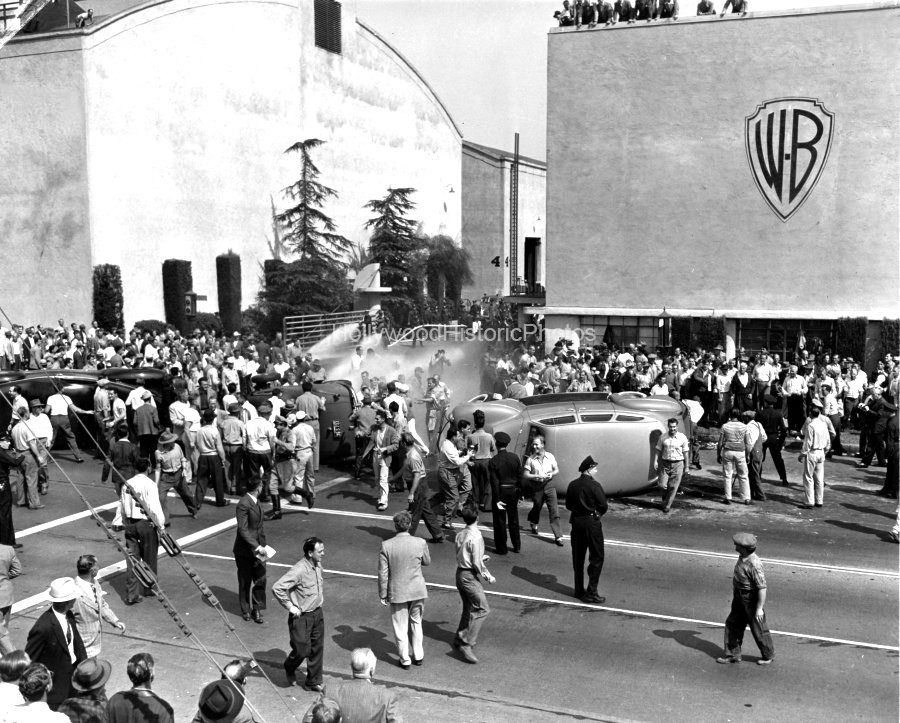 Hollywood Black Friday
After a six month long strike by Hollywood set decorators, a riot breaks out on "Bloody Friday" outside of the Warner Brothers studios.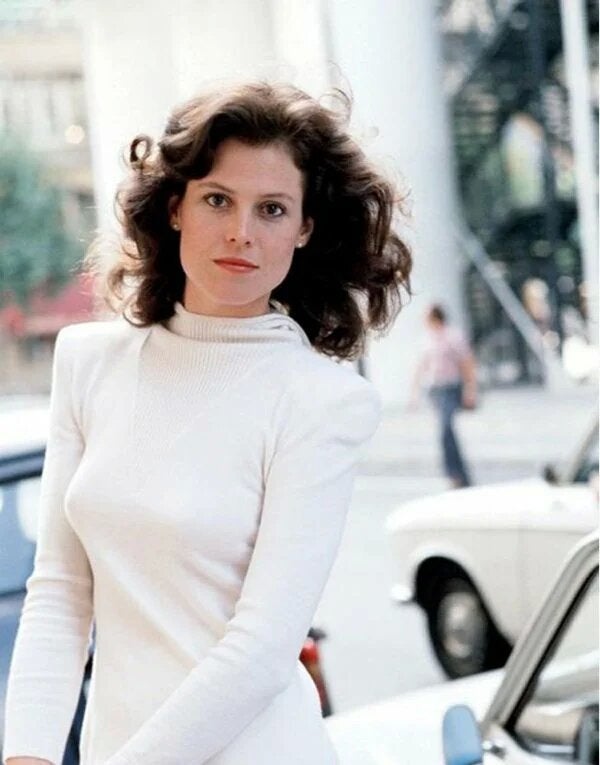 Sigourney Weaver Born
Born Susan Alexandra Weaver in Manhattan, NY, Sigourney is one of the most recognisable stars of the 1980's after her roles in the Ghostbusters and Alien franchises.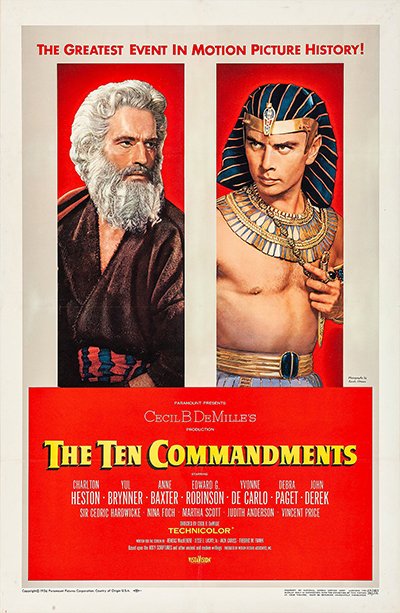 The Ten Commandments Premiere
Directed by Cecil B. DeMille and starring Charlton Heston and Yul Brynner. An earlier version of The Ten Commandments was made by DeMille in 1923, but it was this 1956 version that would go down as a classic Biblical epic.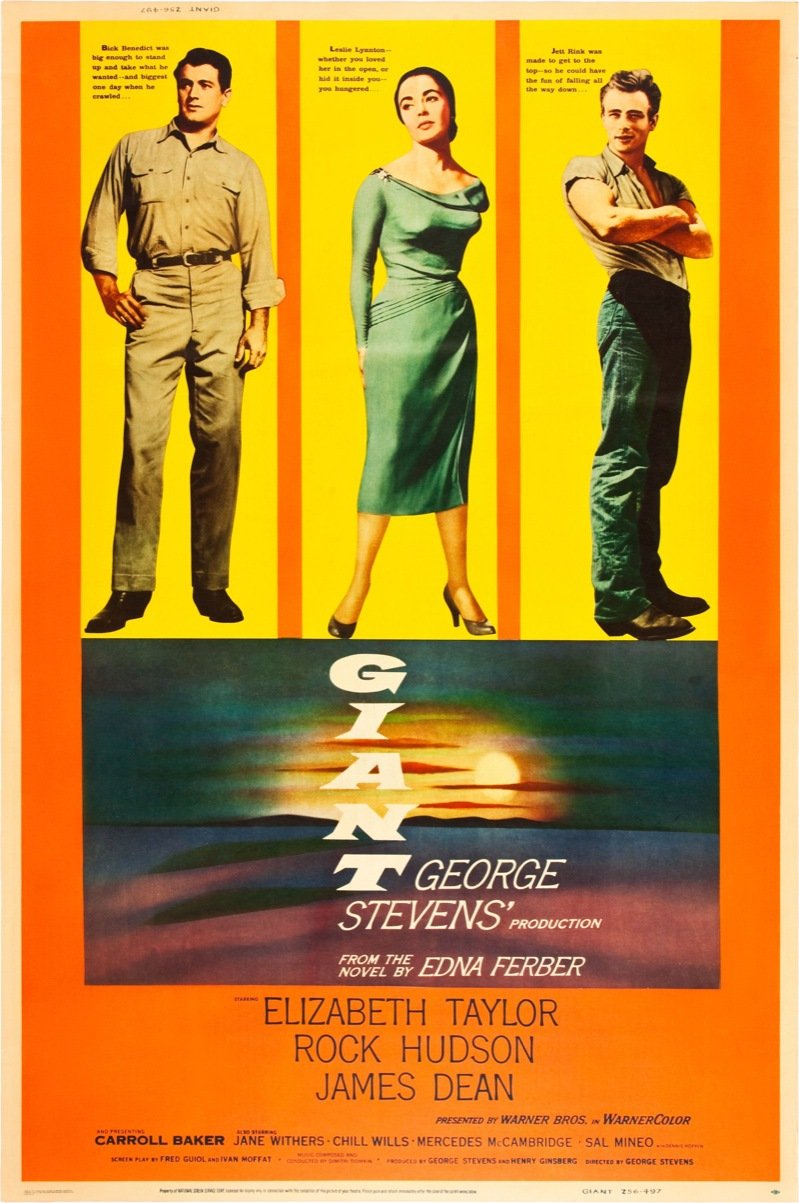 Giant Released
One year and one month after his untimely death, James Dean stars in his last film role as Jett Rink in Giant, alongside Elizabeth Taylor and Rock Hudson.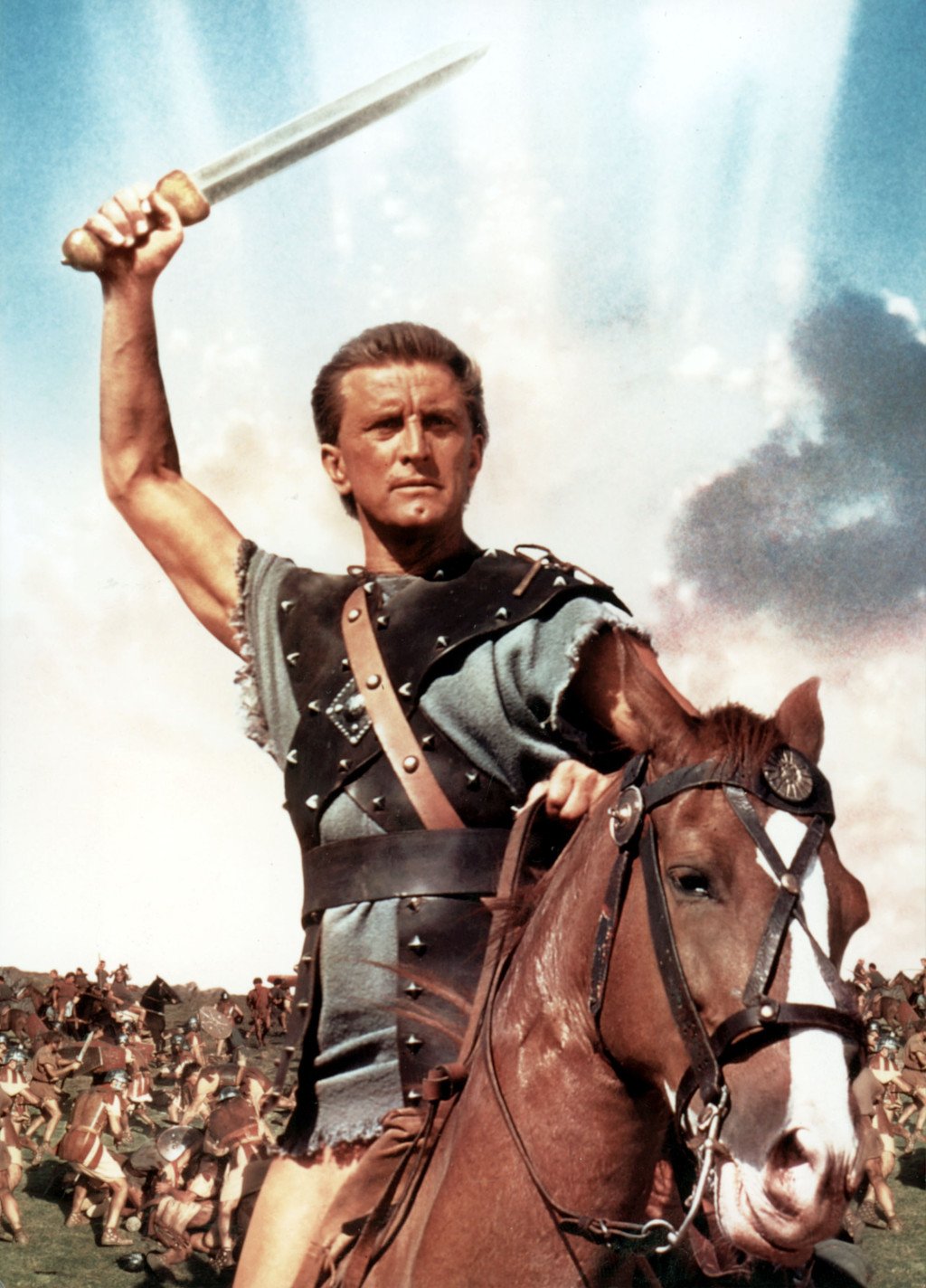 Spartacus Premiere
Directed by Stanley Kubrick and boasting an all star cast that includes Kirk Douglas, Tony Curtis and Jean Simmons, Spartacus has since become canon in the epic historical drama genre.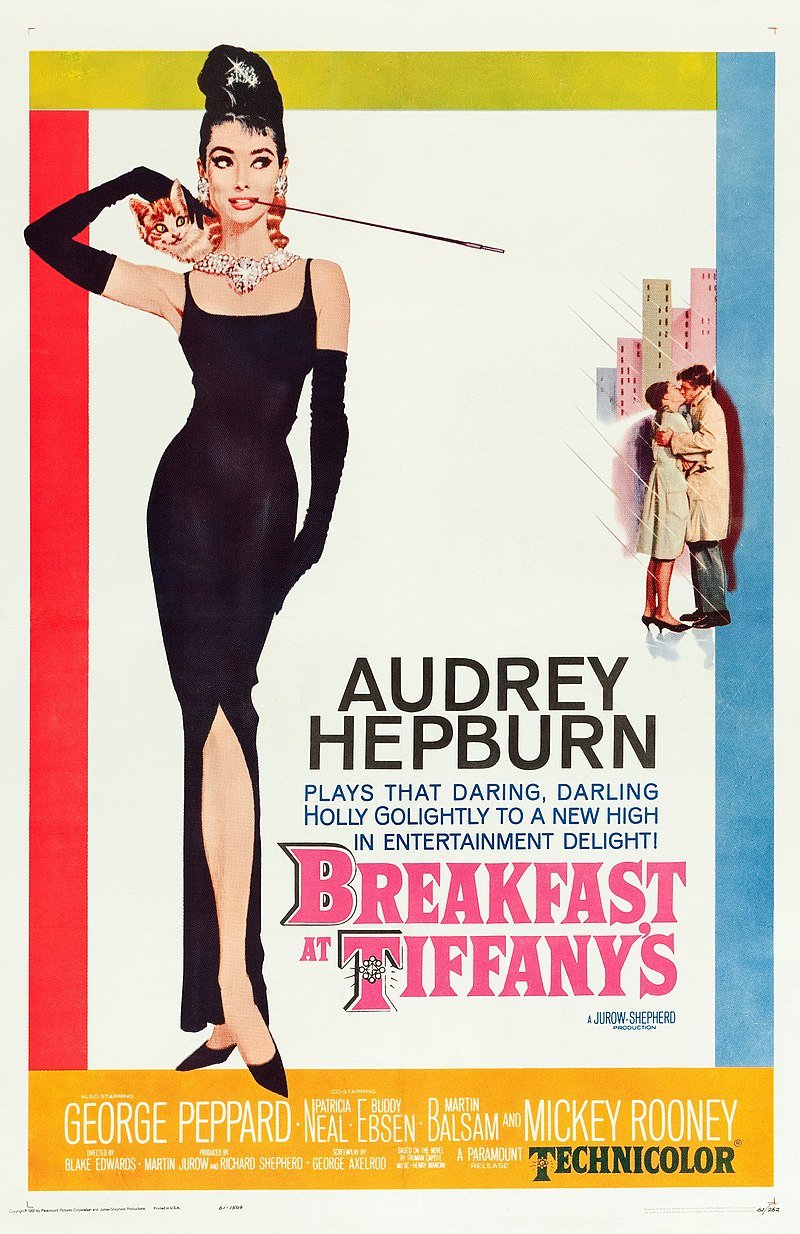 Breakfast at Tiffany's Released
Starring Audrey Hepburn and George Peppard, Blake Edwards classic romantic comedy Breakfast at Tiffany's was released on this day by Paramount Pictures and went on to gross $14 million at the box office.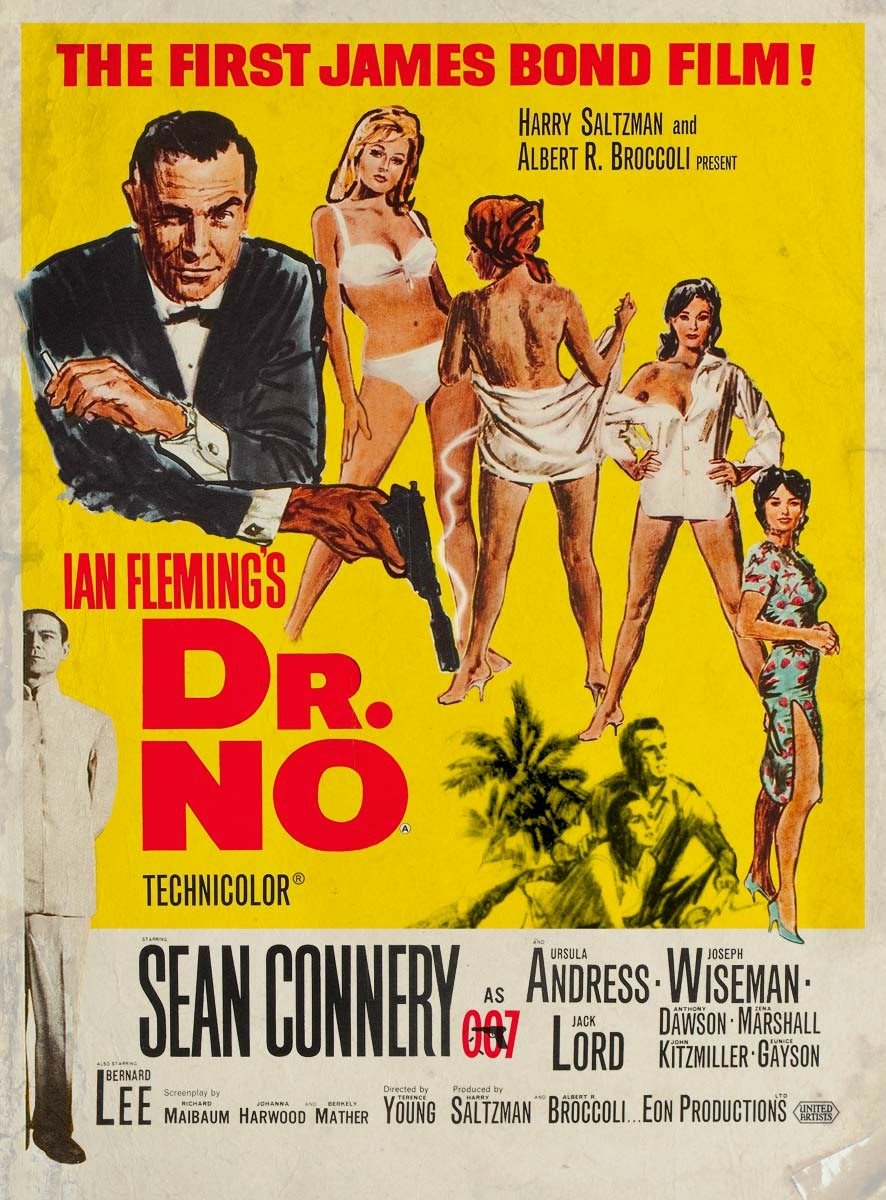 Dr. No Premiere
James Bond, 007 as played by Sean Connery gets his first major outing in Dr. No which has it's Premiere in London. The film also stars Ursula Andress. The success of this movie would pave the way for the longest running film franchise of all time.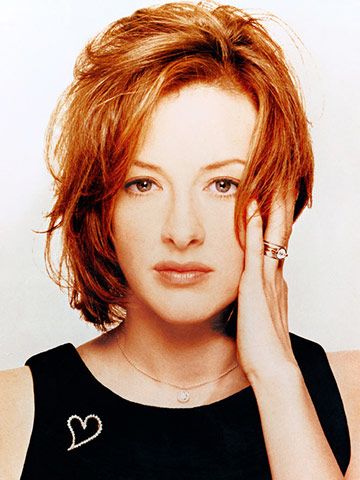 Joan Cusack Born
With several Academy Award nominations and a talent for comedy, actress Joan Mary Cusack was born in New York City on this day.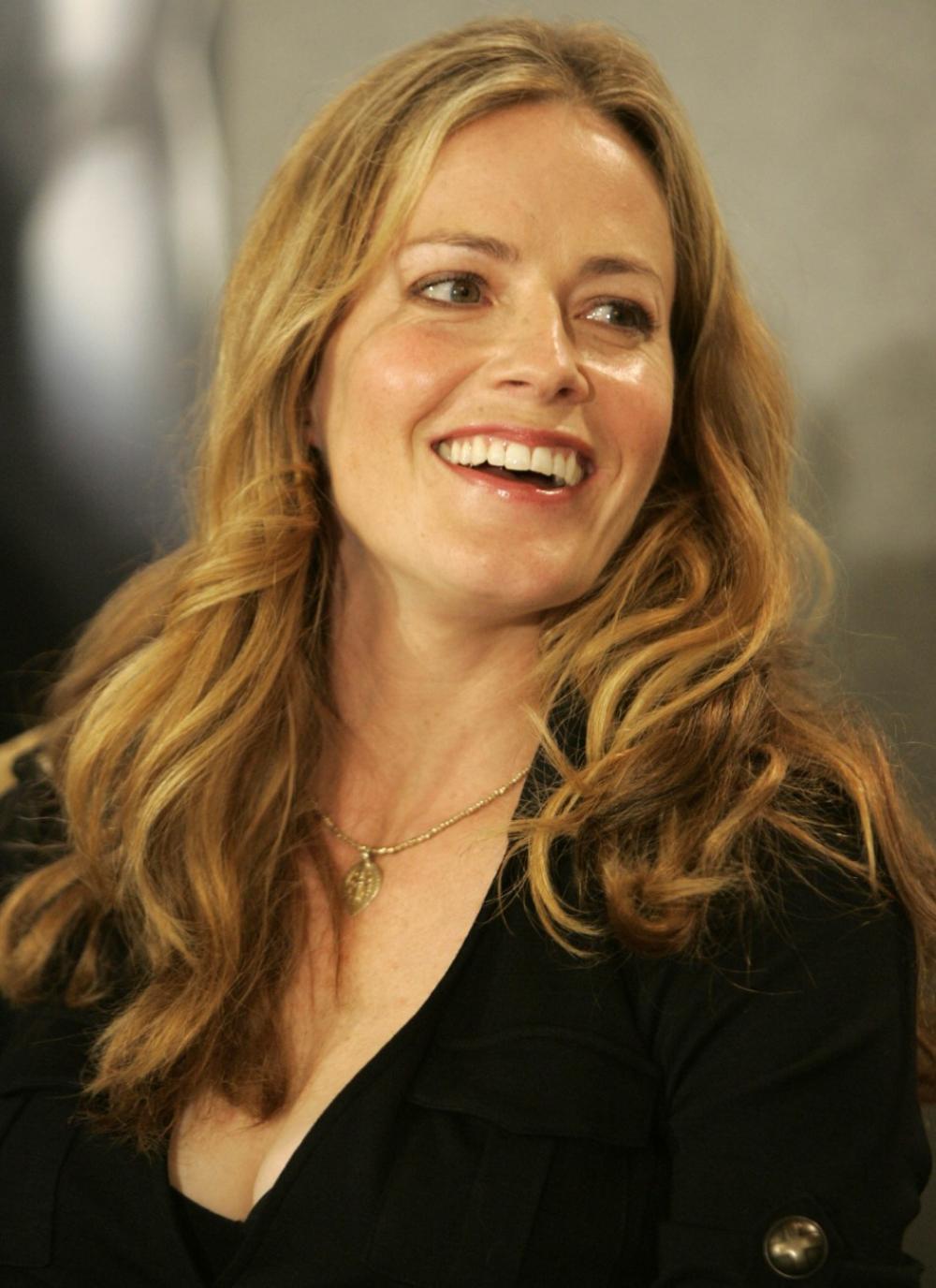 Elisabeth Shue Born
Known for her roles in The Karate Kid, Adventures in Babysitting and Leaving Las Vegas, Shue was born Willmington, Delaware on this day.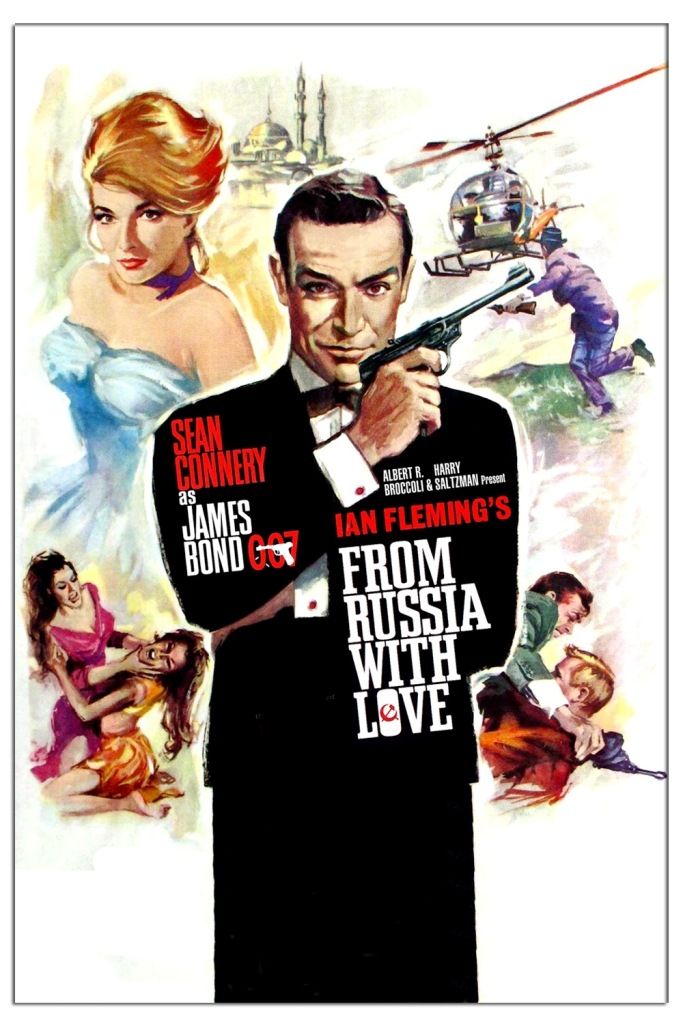 From Russia With Love Premiere
The second feature film to star Sean Connery as secret agent James Bond 007, premieres in London on this day.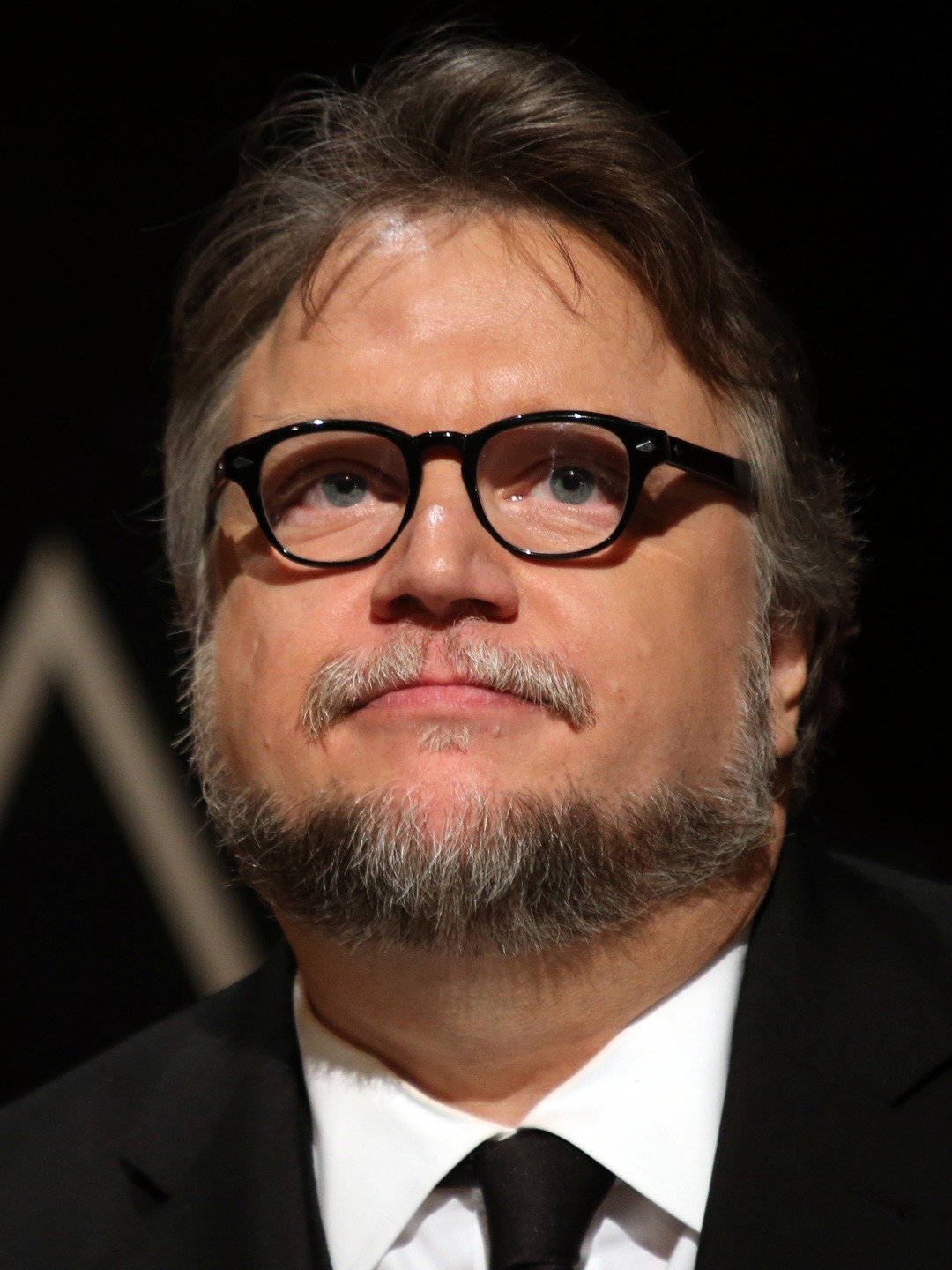 Guillermo del Toro Born
Filmmaker del Toro was born in Guadalajara, Mexico. He has had a varied career working in his native spanish language as well as on big budget Hollywood productions. His most well known films Pan's Labyrinth and The Shape of Water are both critically acclaimed.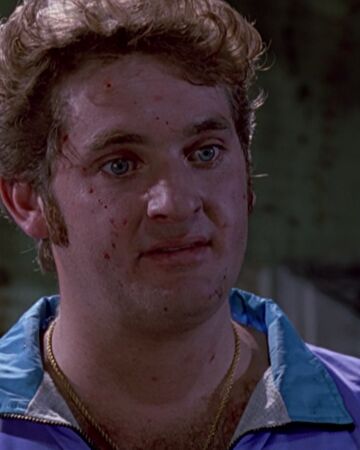 Chris Penn Born
Famous for his roles in Footloose and Reservoir Dogs, Chris was the younger brother of actor Sean Penn. He was born in Los Angeles on this day.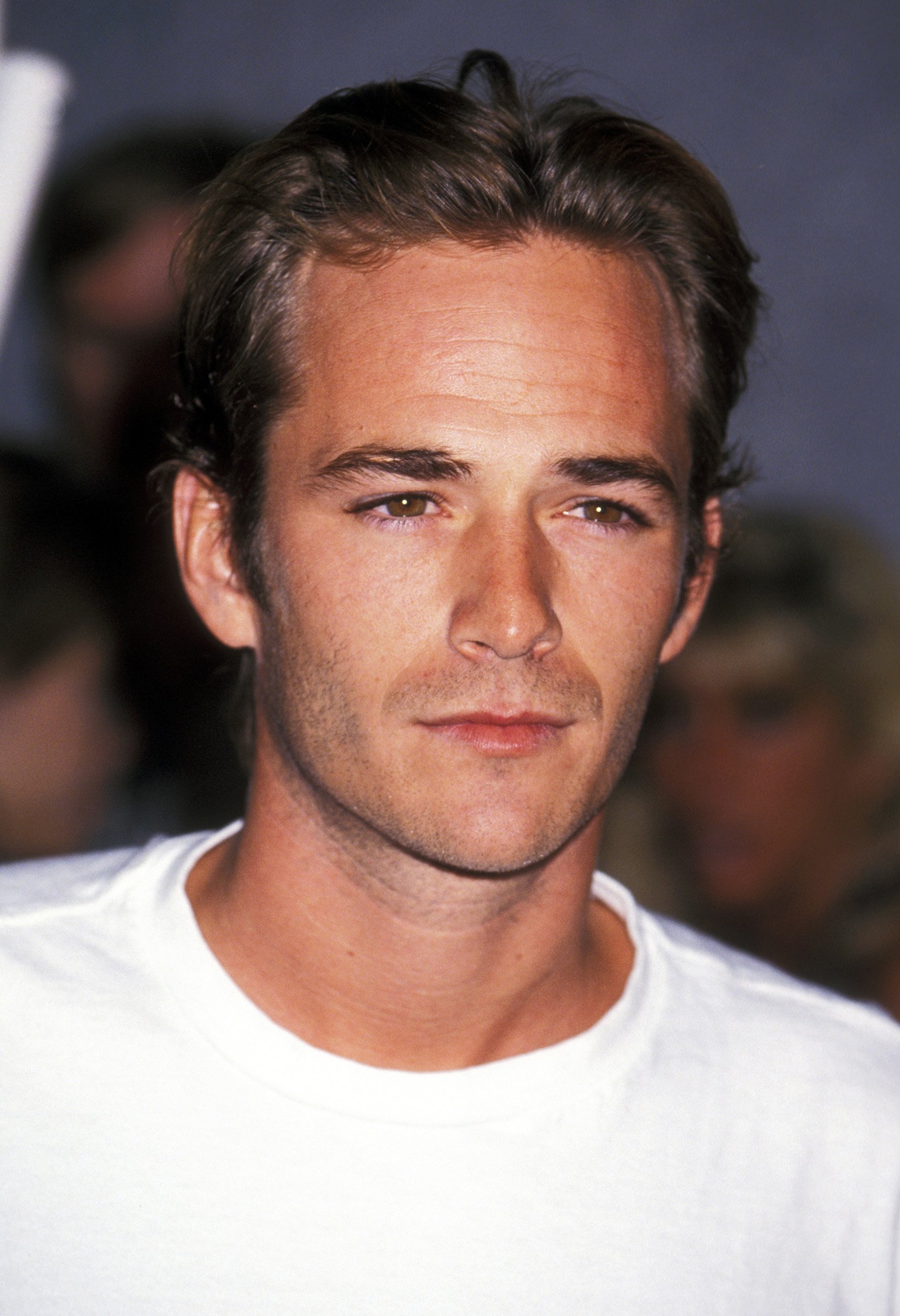 Luke Perry Born
Born on this day in Mansfield, Ohio, Coy Luther Perry III rose to fame in the 90's in the TV show Beverly Hills 90210. His last film role was in Tarantino's Once Upon a Time in Hollywood.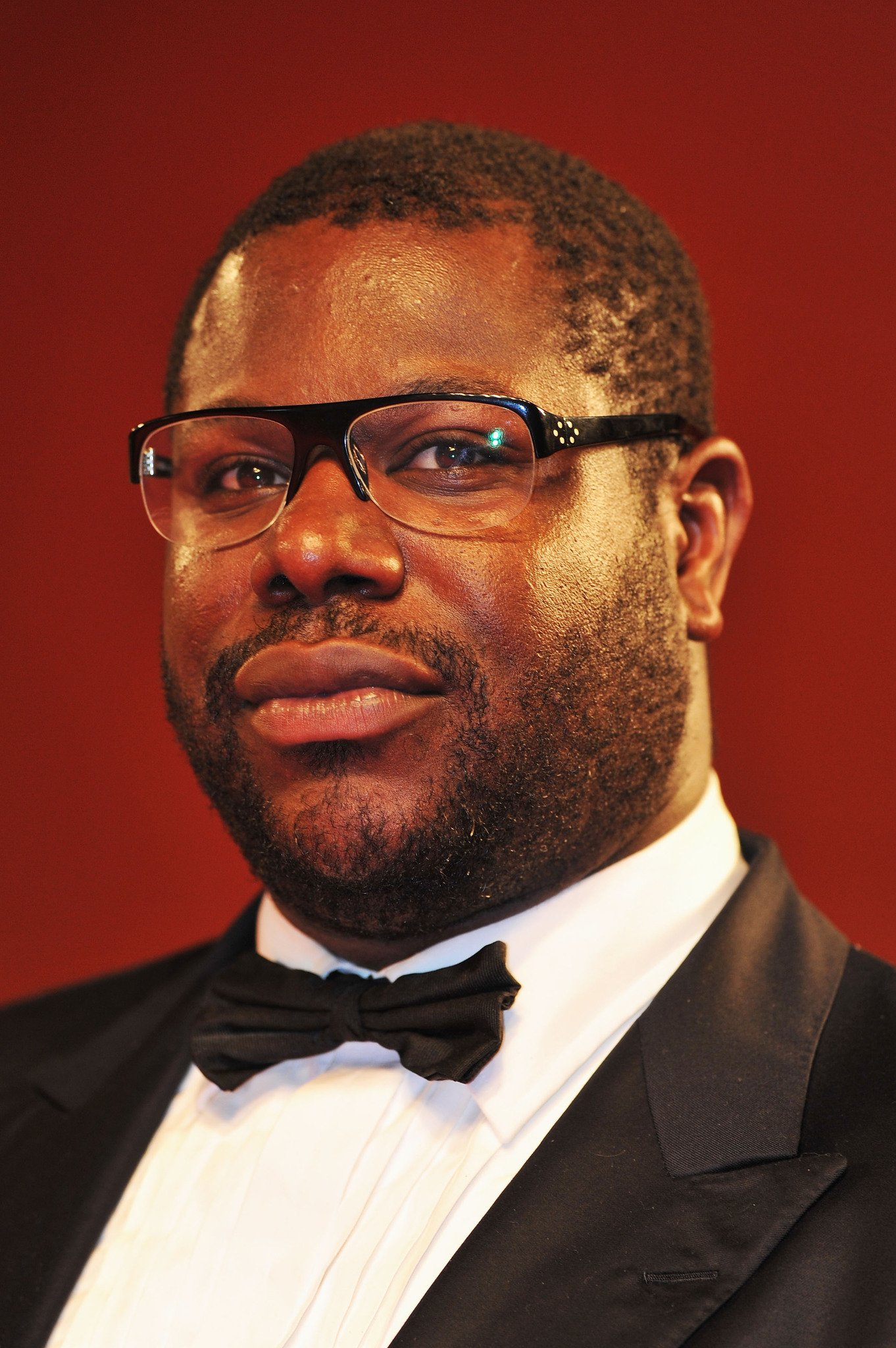 Steve McQueen Born
British film director McQueen who gained prominence with his 2008 film Hunger starring Michael Fassbender. He has since go from strength to strength with films such as 12 Years a Slave and Widows. He was knighted in the 2020 New Years Honours List for services to film.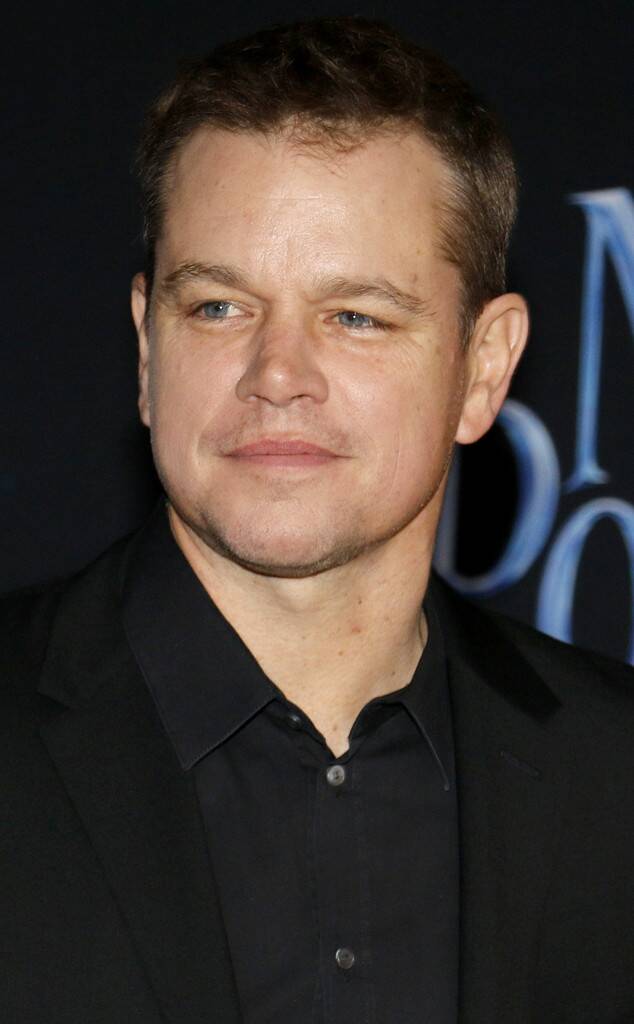 Matt Damon Born
Matthew Paige Damon was born on this day in Cambridge, Massachusetts. He has enjoyed great success as a writer and actor, most notably for his debut film Good Will Hunting.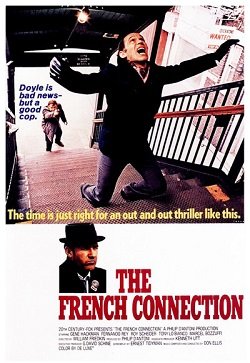 The French Connection Released
Wiliam Friedkin's debut features Gene Hackman and Roy Scheider as a couple of NYC cops who will stop at nothing to try and catch their man. The film went on to receive 8 Academy Award nominations, winning 5 in total.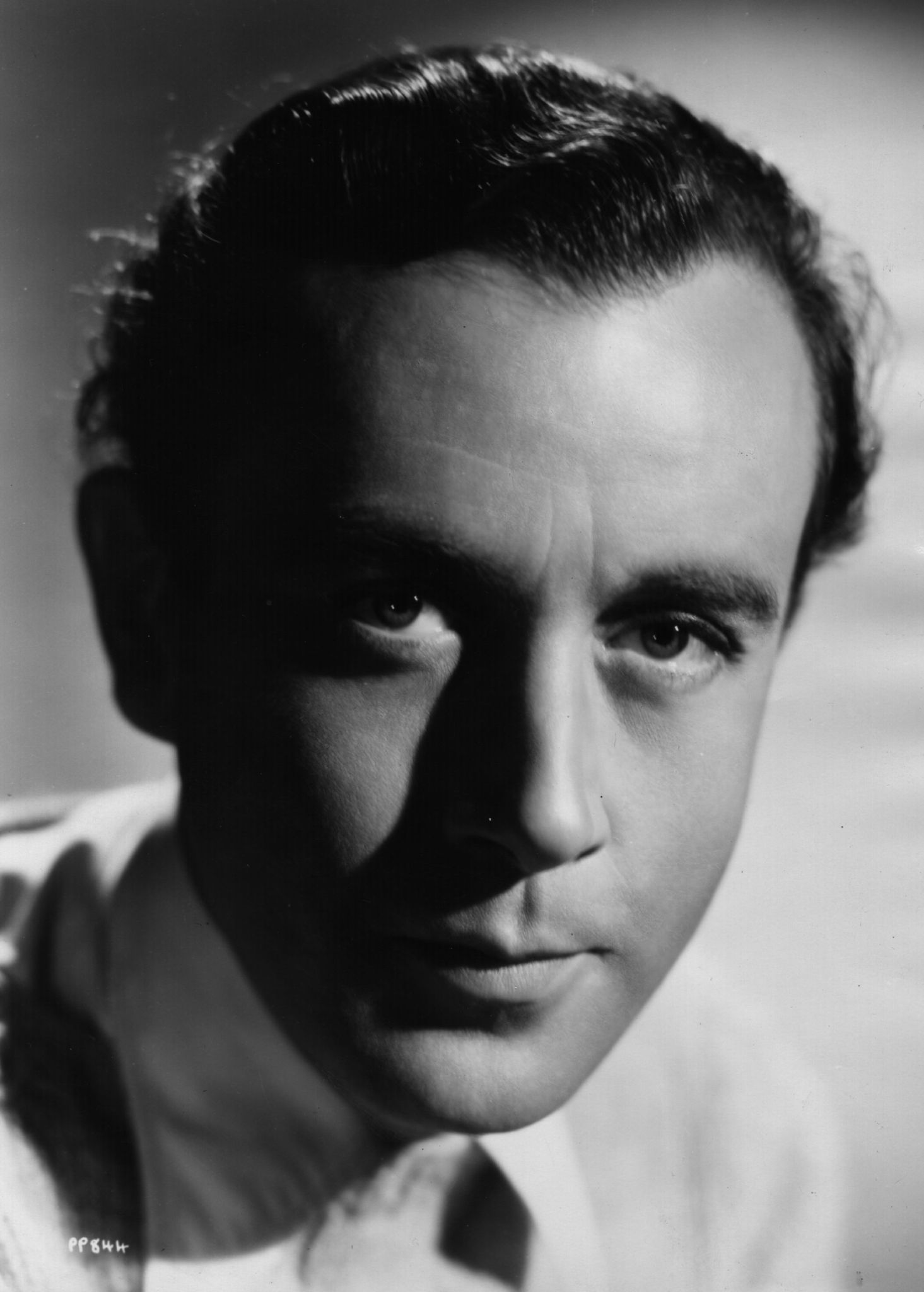 Dennis Price Dies
English actor Dennistoun Franklyn John Rose Price was died on this day in Guernsey at the age of 58. He is best remembered for his role as Louis Mazzini in the film Kind Hearts and Coronets.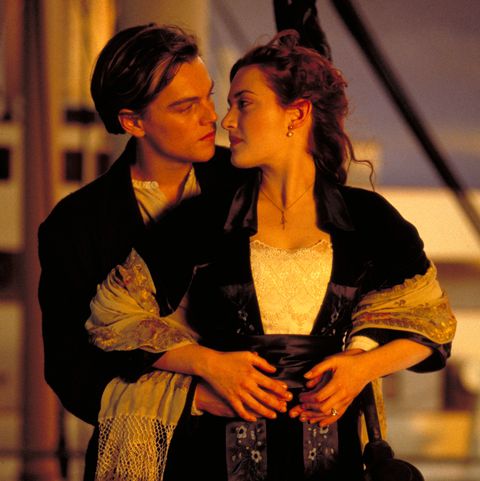 Kate Winslett Born
Kate Elizabeth Winslet was born in Reading, Berkshire on this day. She has had a prolific career to date, but is perhaps best known for her role as Rose in the film Titanic.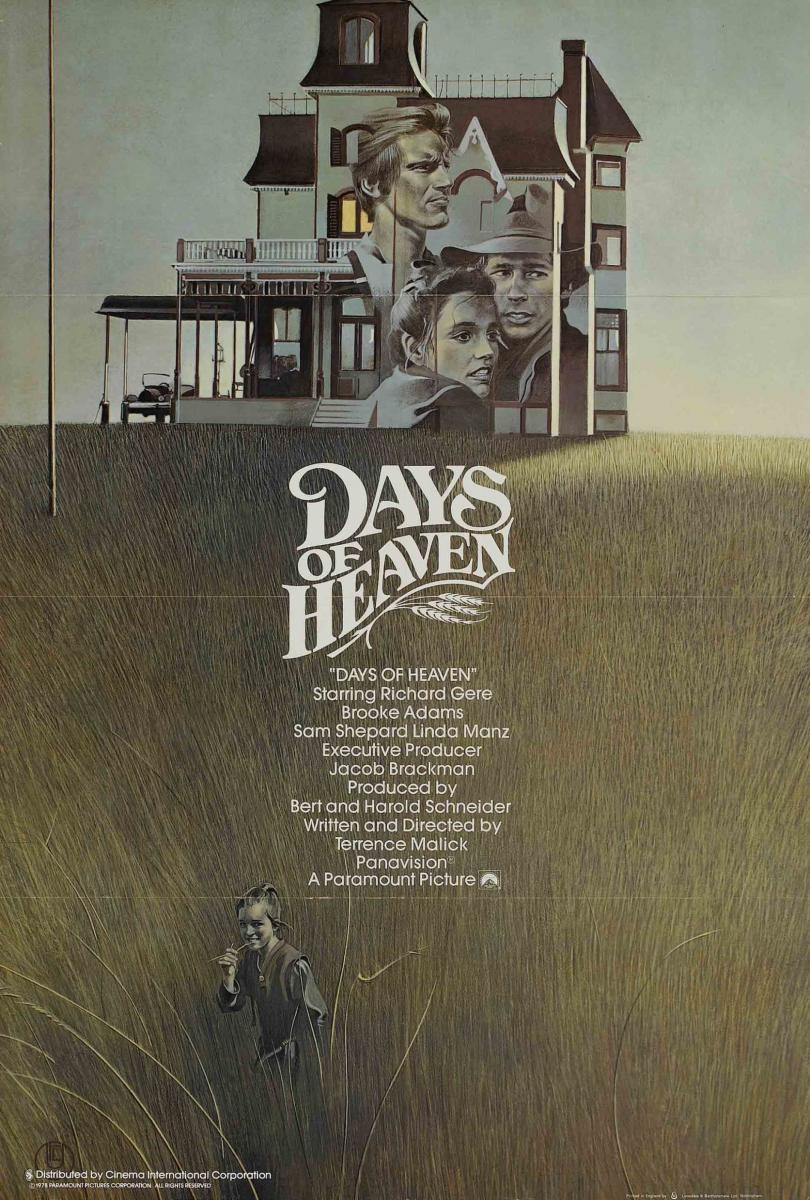 Days of Heaven Premieres
Terrence Malick's romantic drama stars Richard Gere, Brooke Adams, Linda Manz and Sam Shepherd. The film won an Academy Award for Best Cinematography, which is arguably it's strongest aspect.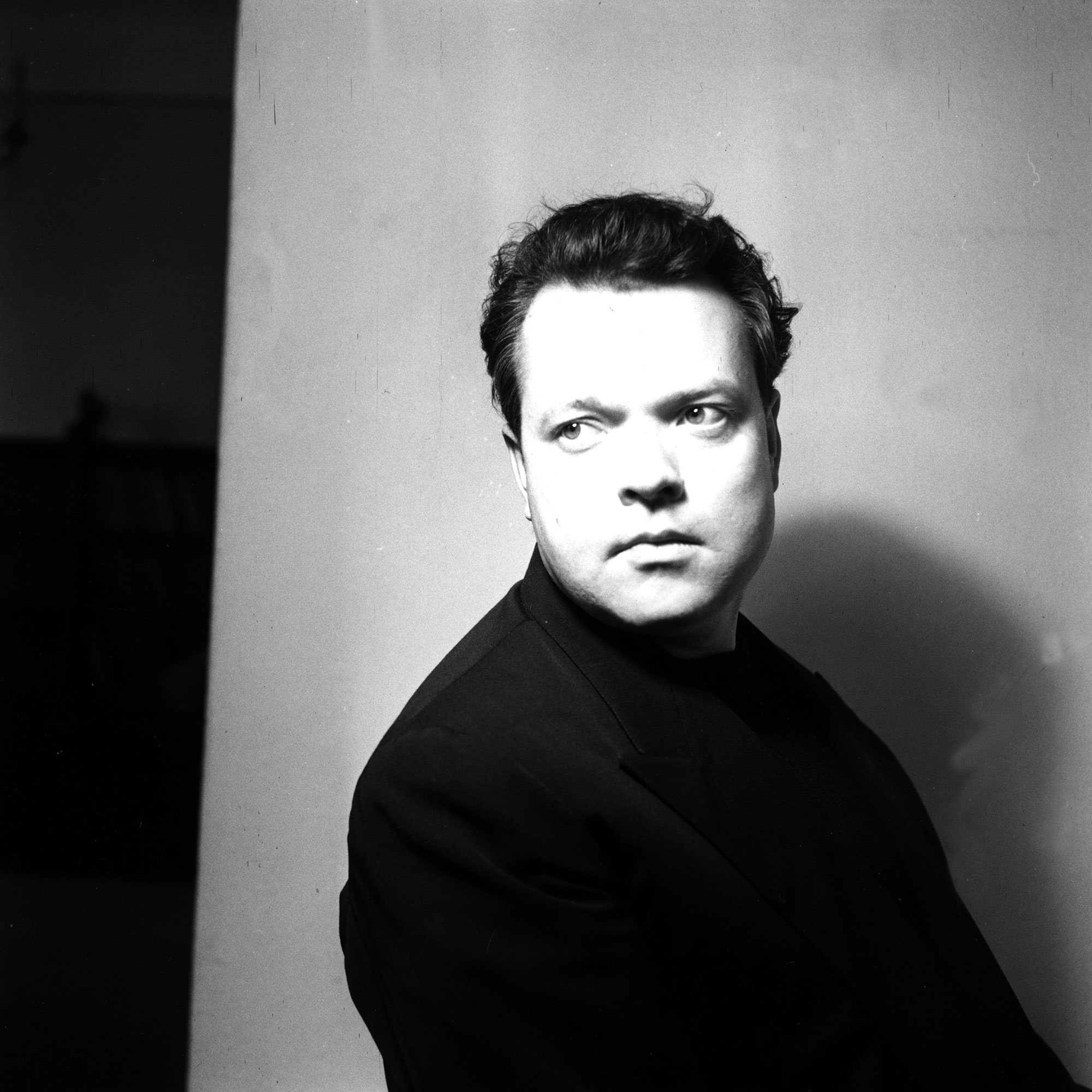 Orson Welles Dies
A dark day for cinema which saw the death of a giant in the form of Orson Welles …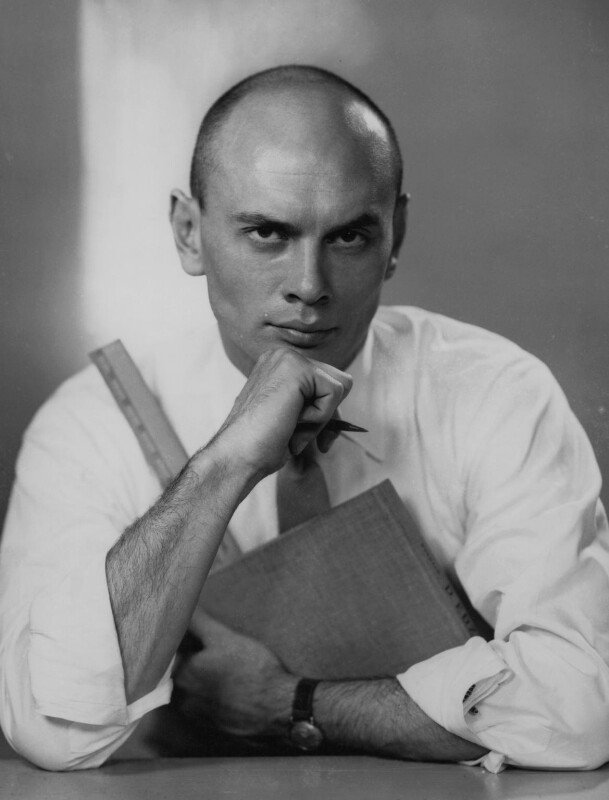 Yul Bynner Dies
… and the death of another legend in Yul Brynner.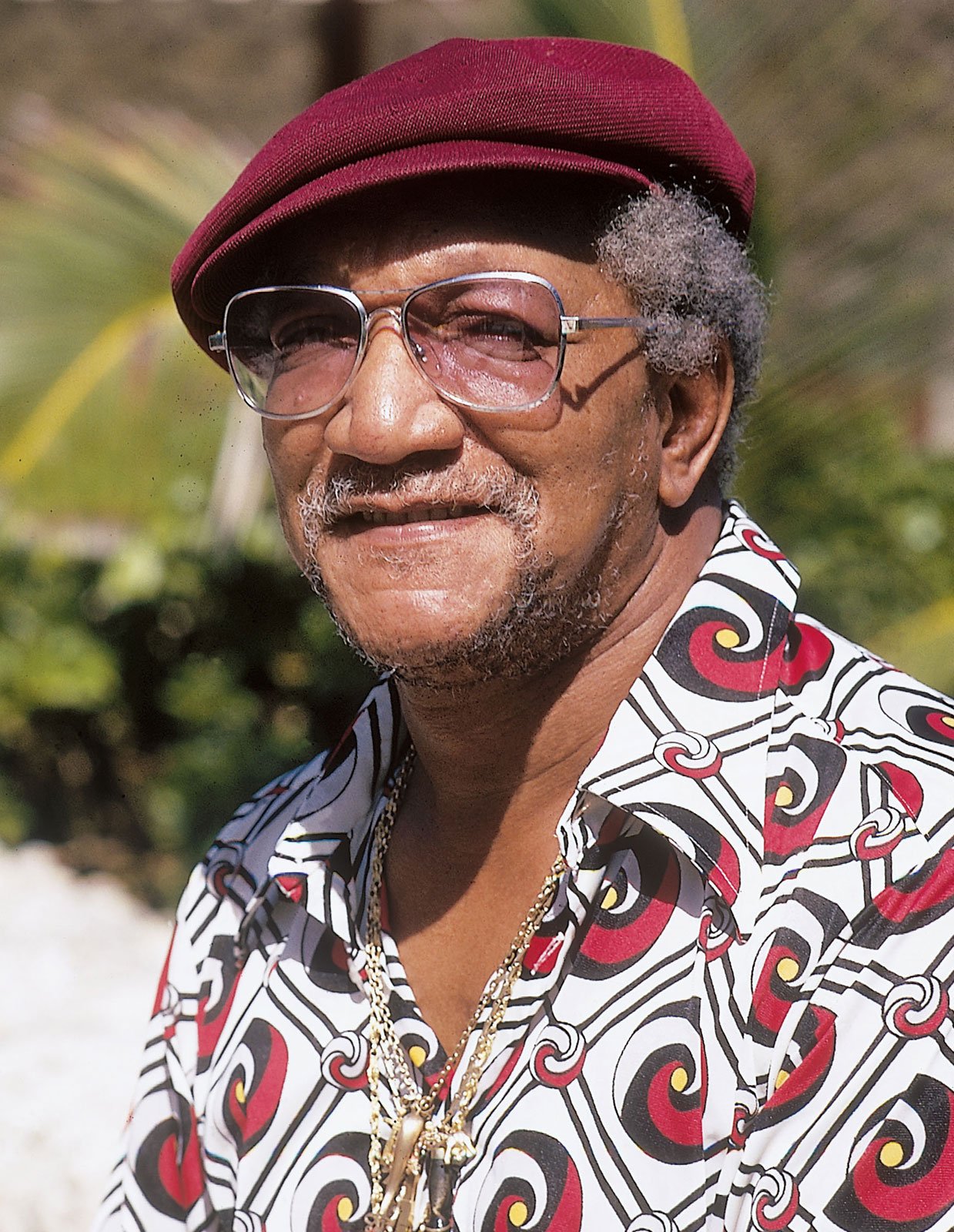 Redd Foxx Dies
Comedy legend John Elroy Sanford aka Redd Foxx, passed away on this day in Los Angeles, CA.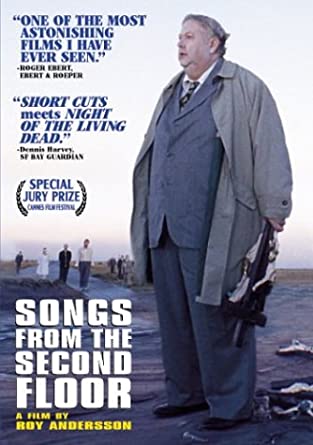 Songs From The Second Floor
Roy Andersson's black comedy drama is released in his native Sweden after it's Premiere at Cannes earlier in the year.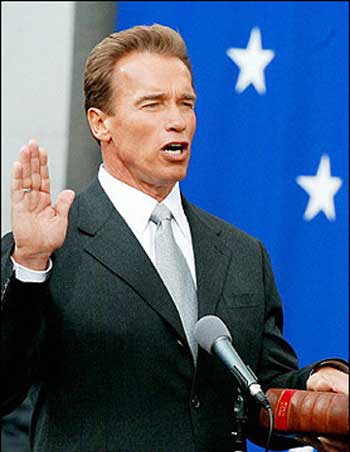 The Governator Sworn In
Movie star Arnold Schwazenegger becomes the Governor of California on this day.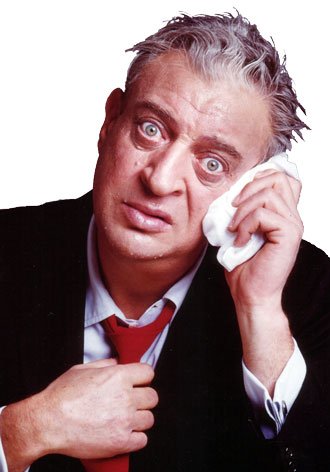 Rodney Dangerfield Dies
Comedy star and film actor Rodney Dangerfield, best known for his insult humour and quick fire gags in films like Caddy Shack, passes away in hospital after failing to recover from complications caused by brain surgery he had undergone in August.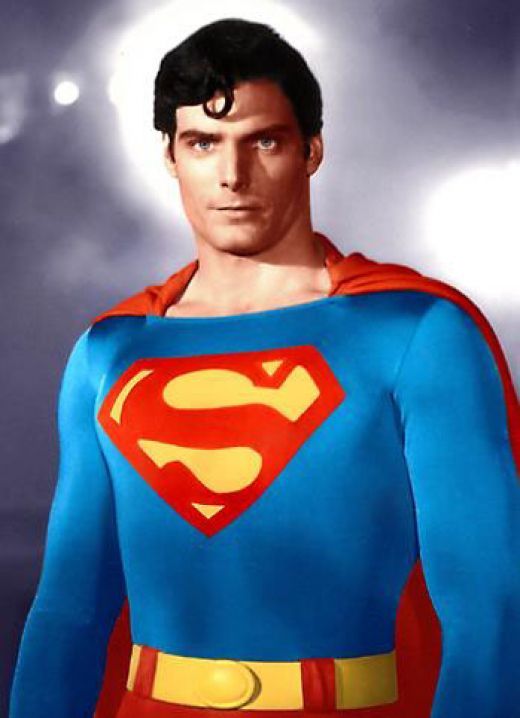 Superman Dies
Tragedy strikes again 5 days later when Superman actor Christopher Reeve dies after a cardiac arrest, thought to have been caused by a reaction to antibiotics. He was 52.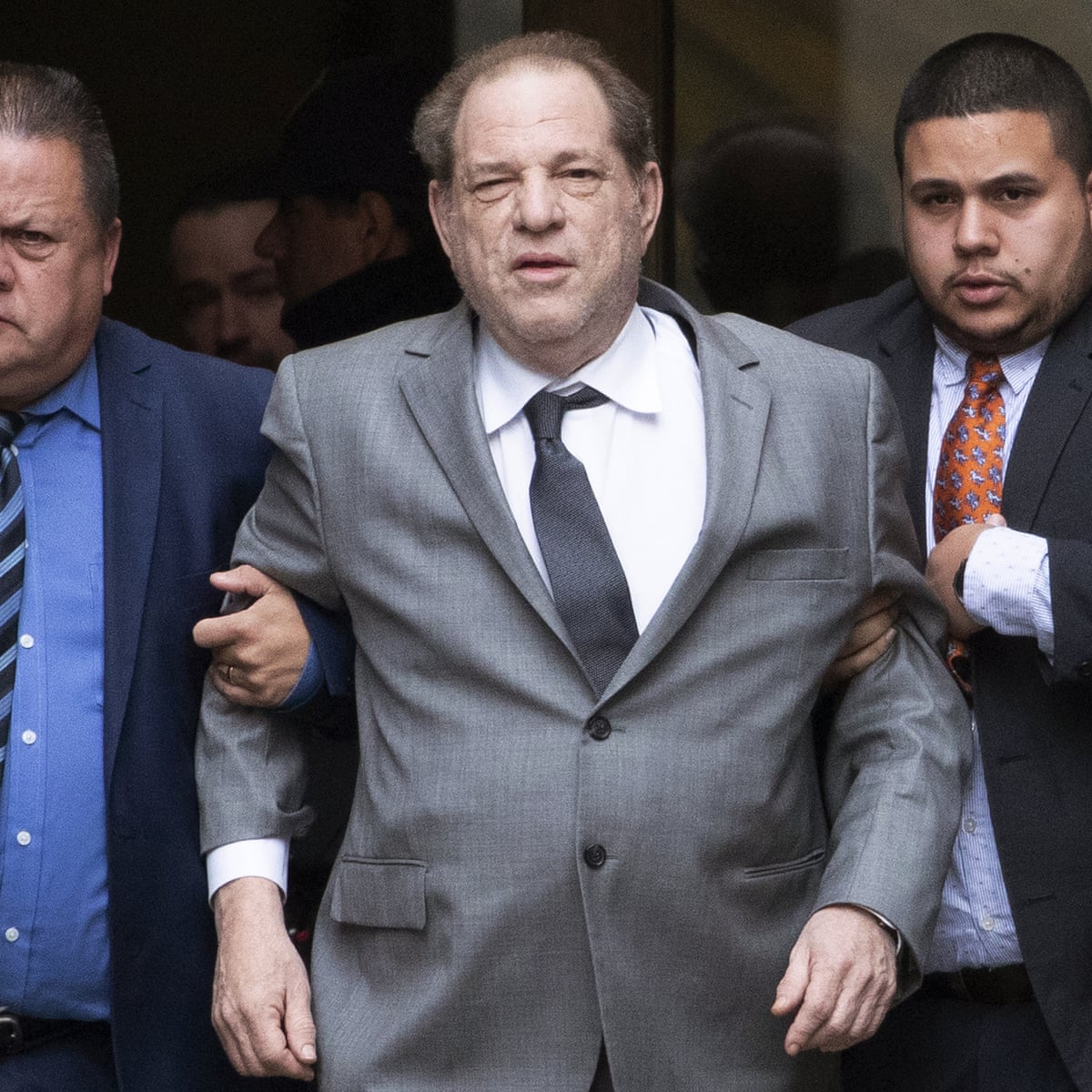 Weinstein Investigated
The New York Times publishes an investigation into Hollywood movie producer Harvey Weinstein who is accused of several accounts sexual assault.
Well there we go folks, that's our picks for this week in film history. Be sure to join us next week for some more fun film facts. If you think we missed something important, be sure to let us know in the comments.
If you fancy checking out some more articles, you can take a look here. Do come and say hello on Facebook and Twitter.
If you enjoy our content, please consider supporting us here.