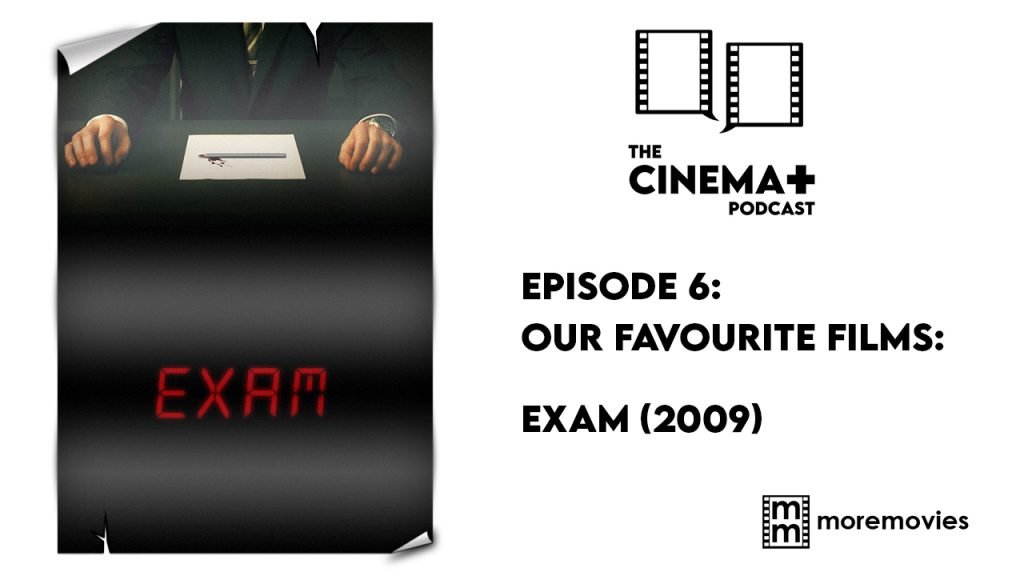 In Episode 6 of the Cinema Plus Podcast, Dave and Greg discuss the British psychological thriller Exam (2009) which was written and directed by Stuart Hazeldine. The plot follows eight talented candidates who have reached the final phase of selection in a bid to work for a mysterious and powerful company. They have 80 minutes to answer one simple question, but in this single location piece nothing is simple.
Listen to Cinema Plus podcasts here and and please join us and say hello on Facebook and Twitter.
If you enjoy our content, please consider supporting us here.